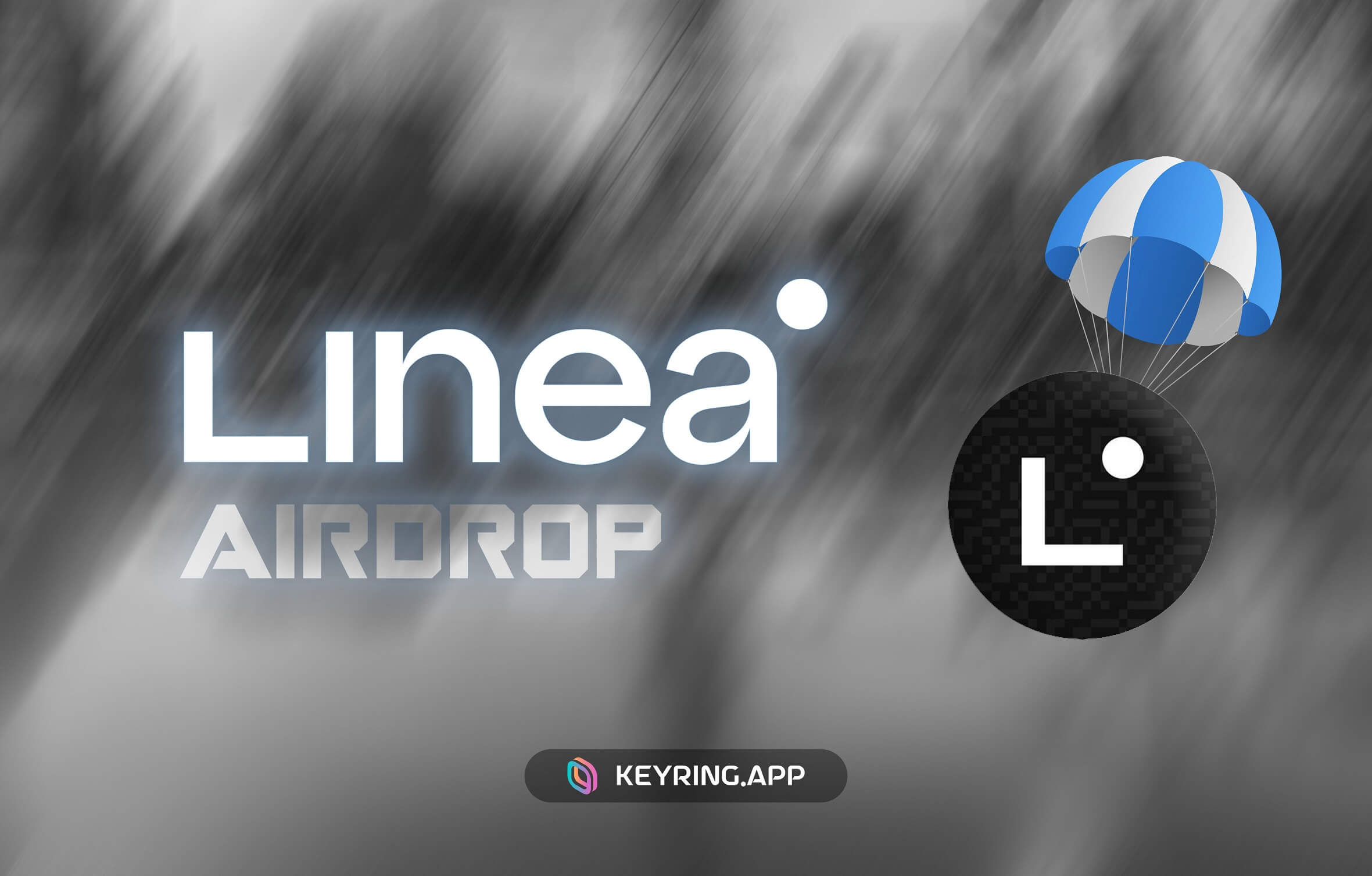 About Linea Airdrop
Linea Network Overview
Linea is a Layer 2 solution for Ethereum built on zkEVM technology, with an experienced team from Consensys, the parent company of major products like the Metamask wallet and Infura.
In its latest roadmap, Linea also mentioned the goal of Decentralized Governance, which means transitioning to a decentralized governance model, a core element of which is the introduction of a native token.
On March 15, 2022, ConsenSys made a significant announcement regarding the successful completion of a $450 million USD funding round, which has propelled its valuation to exceed $7 billion USD.
Leading this funding effort was ParaFi Capital, a participant in ConsenSys' Series C round in November 2021. Notably, this round also attracted new investors, including prominent names such as Temasek, SoftBank Vision Fund 2, Microsoft, Anthos Capital, Sound Ventures, and C Ventures.
ConsenSys has been at the forefront of pioneering foundational software for the next era of the internet, known as Web3.
One compelling indicator of the worldwide embrace of Web3 technology is the remarkable growth of MetaMask, a self-custodial wallet under ConsenSys' umbrella.
MetaMask now boasts over 30 million Monthly Active Users (MAUs), marking a remarkable 42% growth within just four months.
This global user base relies on MetaMask for activities such as minting and collecting NFTs, engaging with DAOs, and participating in DeFi protocols. Notably, some of MetaMask's most active markets include the United States, the Philippines, Brazil, Germany, and Nigeria.
>> What is Linea Wallet? <<
>> Linea Faucet <<
>> Gitcoin Passport <<
>> ZkSync Airdrop <<
🔥 Linea Airdrop Criteria
The basic criteria for not missing out on Linea Airdrop rewards are not much different from other Layer 2 solutions:
Bridge funds into Linea Network, ideally min 1 ETH, not limited to 10 ETH and above;
Conduct at least 50 transactions during three distinct months with volume of $10,000;
Provide minimum liquidity of $1,000;
Earn at least 20 points on Gitcoin Passport;
Buy and hold NFTs;

Do not transfer tokens or NFTs between different wallets;
Do not deposit tokens into the same exchange address.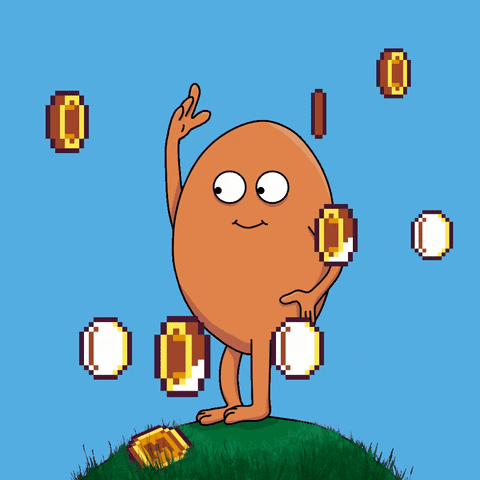 >> What is Gitcoin Passport <<
Steps To Join Linea Airdrop
Transfer ETH to Linea Network via Linea Bridge
Linea Bridge is a cross-layer bridge, built by the Linea team that allows users to transfer assets between Ethereum and Linea.
It is a two-stage process: users first deposit their assets into the bridge contract on the origin chain, and then withdraw them from the bridge contract on the destination chain.
In fact, to transfer ETH from Ethereum blockchain to Linea, you need to follow a simple process.
Go to bridge.linea.build
Connect your wallet
Choose an asset to bridge
Set an amount of token to transfer
Click 'Start Bridging'
The bridged token should appear in your wallet in less than 10 mins.
>> Add Linea RPC <<
Other alternative bridges include:


Use DEXs on Linea
At the time of this article, Kyber Swap is the leading DEX on the network.
You can make a few trades on the DEX and add liquidity to enhance your credit score.
Go to kyberswap.com
Connect your wallet
Make sure the choosen chain is Linea
Choose a token to swap
To add liquidity, you can head to 'Earn' then choose 'Pools'. To reduce the risk of impermanent loss, you can choose stablecoin pools to add liquidity.
Syncswap is another option for you to experience DEXs on Linea. To access the DEX, you can visit syncswap.xyz.
This alternative is pretty much similar to Kyber Swap, where you can trade and add liquidity easily.
Use LineaBank Lending Platform
LineaBank Lending is a decentralized lending protocol that allows users to borrow and lend assets on the Linea Layer 2 zkEVM rollup.
It is a peer-to-peer protocol, meaning that borrowers and lenders interact directly with each other without the need for a middleman.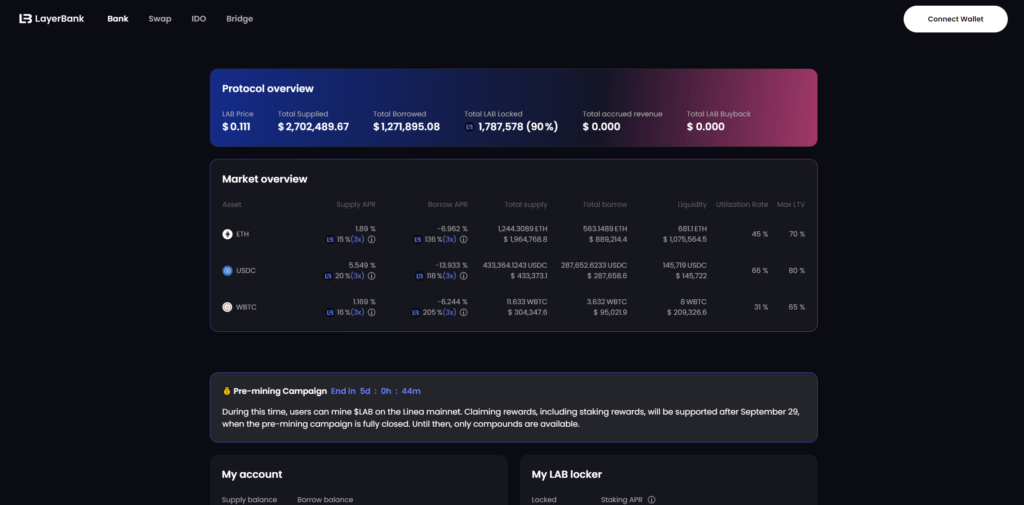 Once the transaction is confirmed, the borrowed assets will be deposited into your wallet. You will need to repay the loan with interest by the due date. If you fail to repay the loan, your collateral may be liquidated.
To access the platform, you can visit lineabank.finance
Buy and Sell NFTs on Linea
There are currently two NFT marketplaces supporting the Linea Network.
You can choose one of these markets to experience NFT trading:
In addition, you can check your eligibility to claim ConsenSys NFT at discover.consensys-nft.com/linea/voyage
Purchase Domain on Linea
Linea Name Service (LineaNS) is a decentralized naming service that allows users to register and manage unique domain names across multiple blockchains.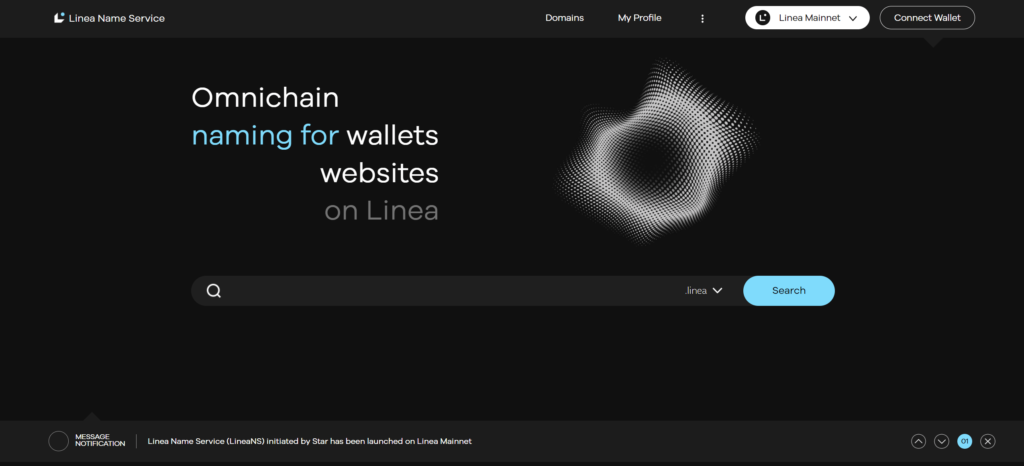 It is built on the Linea network and powered by LayerZero.
To access the platform, you can visit app.lineans.domains
In Conclusion
The Linea Airdrop represents a compelling and transformative opportunity for cryptocurrency enthusiasts looking to strategically enhance their digital asset portfolios.
This innovative initiative, known as the Linea Airdrop, holds the potential to bestow a significant and advantageous boost upon its participants.
By distributing free tokens to eligible individuals, it offers the chance to diversify their holdings in a dynamic and potentially lucrative manner, ultimately leading to the enhancement of their overall financial standing.
In the ever-evolving landscape of blockchain and cryptocurrencies, opportunities like the Linea Airdrop serve as catalysts for change and growth. Cryptocurrency holders often seek ways to optimize their investment strategies, and airdrops are becoming increasingly popular for achieving these objectives.
With Linea Airdrop, participants have the opportunity to receive a valuable allocation of tokens without direct financial investment, a proposition that can be particularly appealing in a space known for its volatility.
Diversification is a cornerstone of sound investment practices, and the Linea Airdrop aligns perfectly with this principle.