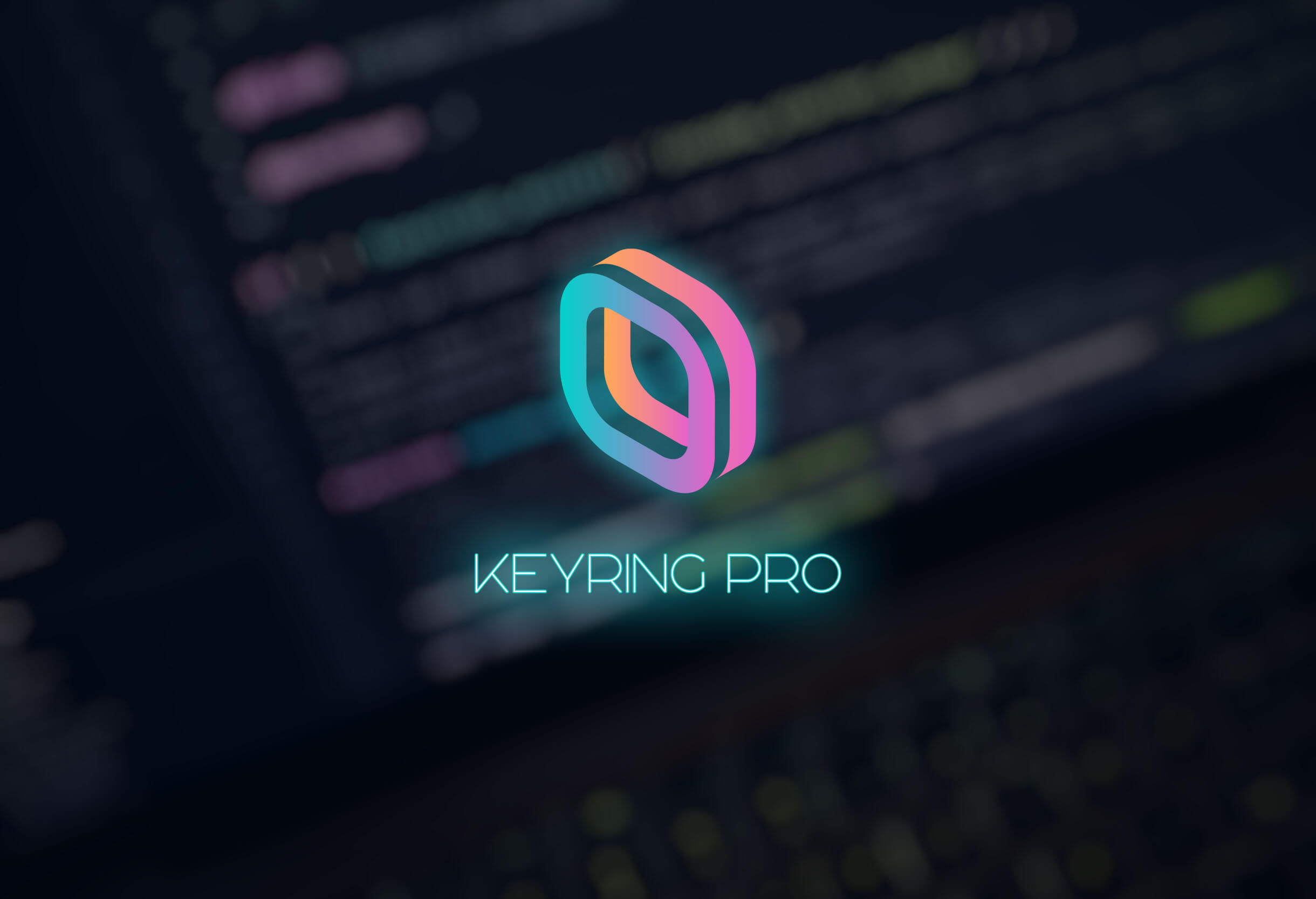 KEYRING SWAP Protocol Disclaimer
TL;DR: This Is Very Important (Like Bold Important) So Please Read The Whole Section Carefully For Specifics. It Explains That We Don't Make Any Warranties About The Interface. 
You understand and agree that the Interface enables access to an online, decentralized, and autonomous protocol and environment, and associated decentralized networks, that are not controlled by the Keyring Swap. We do not have access to your private key and cannot initiate an interaction with your virtual currency or otherwise access your virtual currency. We are not responsible for any activities that you engage in when using your wallet, or the Interface.
TL;DR: We Provide No Representations Or Warranty As To The Interface. 
You expressly understand and agree that your use of the Interface is at your sole risk. We make and expressly disclaim all representations and warranties, express, implied or statutory, and with respect to the Interface and the code proprietary or open-source, we specifically do not represent and warrant and expressly disclaim any representation or warranty, express, implied or statutory, including without limitation, any representations or warranties of title, non-infringement, merchantability, usage, security, suitability or fitness for any particular purpose, or as to the workmanship or technical coding thereof, or the absence of any defects therein, whether latent or patent. We do not represent or warrant that the Interface, code, and any related information are accurate, complete, reliable, current, or error-free. The Interface is provided on an "as is" and "as available" basis, without warranties of any kind, either express or implied, including, without limitation, implied warranties of merchantability, fitness for a particular purpose, or non-infringement.
You acknowledge that no advice, information, or statement that we make should be treated as creating any warranty concerning the Interface. We do not endorse, guarantee, or assume responsibility for any advertisements, offers, or statements made by third parties concerning the Interface.
TL;DR: We Are Not Responsible For Transferring, Safeguarding, Or Maintaining Your Private Keys. 
You acknowledge that Keyring Swap is not responsible for transferring, safeguarding, or maintaining your private keys or any virtual currency associated therewith. If you lose, mishandle, or have stolen associated virtual currency private keys, you acknowledge that you may not be able to recover associated virtual currency and that Keyring Swap is not responsible for such loss. You acknowledge that Keyring Swap is not responsible for any loss, damage, or liability arising from your failure to comply with the terms hereunder.
TL;DR: Blockchain Protocols Are Code Subject To Flaws And We Do Not Provide Any Warranties On The Security Of Such Protocols. 
By accessing and using the Interface, you represent that you understand (a) the Interface facilitates access to the Protocol, the use of which has many inherent risks, and (b) the cryptographic and blockchain-based systems have inherent risks to which you are exposed when using the Interface. You further represent that you have a working knowledge of the usage and intricacies of blockchain-based digital assets, including, without limitation, the ERC-20 token standard available on the Ethereum blockchain and other blockchains. You further understand that the markets for these blockchain-based digital assets are highly volatile due to factors that include, but are not limited to, adoption, speculation, technology, security, and regulation. You acknowledge that the cost and speed of transacting with blockchain-based systems, such as Ethereum, are variable and may increase or decrease, respectively, drastically at any time. You hereby acknowledge and agree that we are not responsible for any of these variables or risks associated with the Protocol and cannot be held liable for any resulting losses that you experience while accessing or using the Interface. Accordingly, you understand and agree to assume full responsibility for all of the risks of accessing and using the Interface to interact with the Protocol.
TL;DR: Third-Party Resources And Promotions. 
The Interface may contain references or links to third-party resources, including, but not limited to, information, materials, products, or services, that we do not own or control. In addition, third parties may offer promotions related to your access and use of the Interface. We do not endorse or assume any responsibility for any such resources or promotions. If you access any such resources or participate in any such promotions, you do so at your own risk, and you understand that the Terms do not apply to your dealings or relationships with any third parties. You expressly relieve us of any and all liability arising from your use of any such resources or participation in any such promotions.