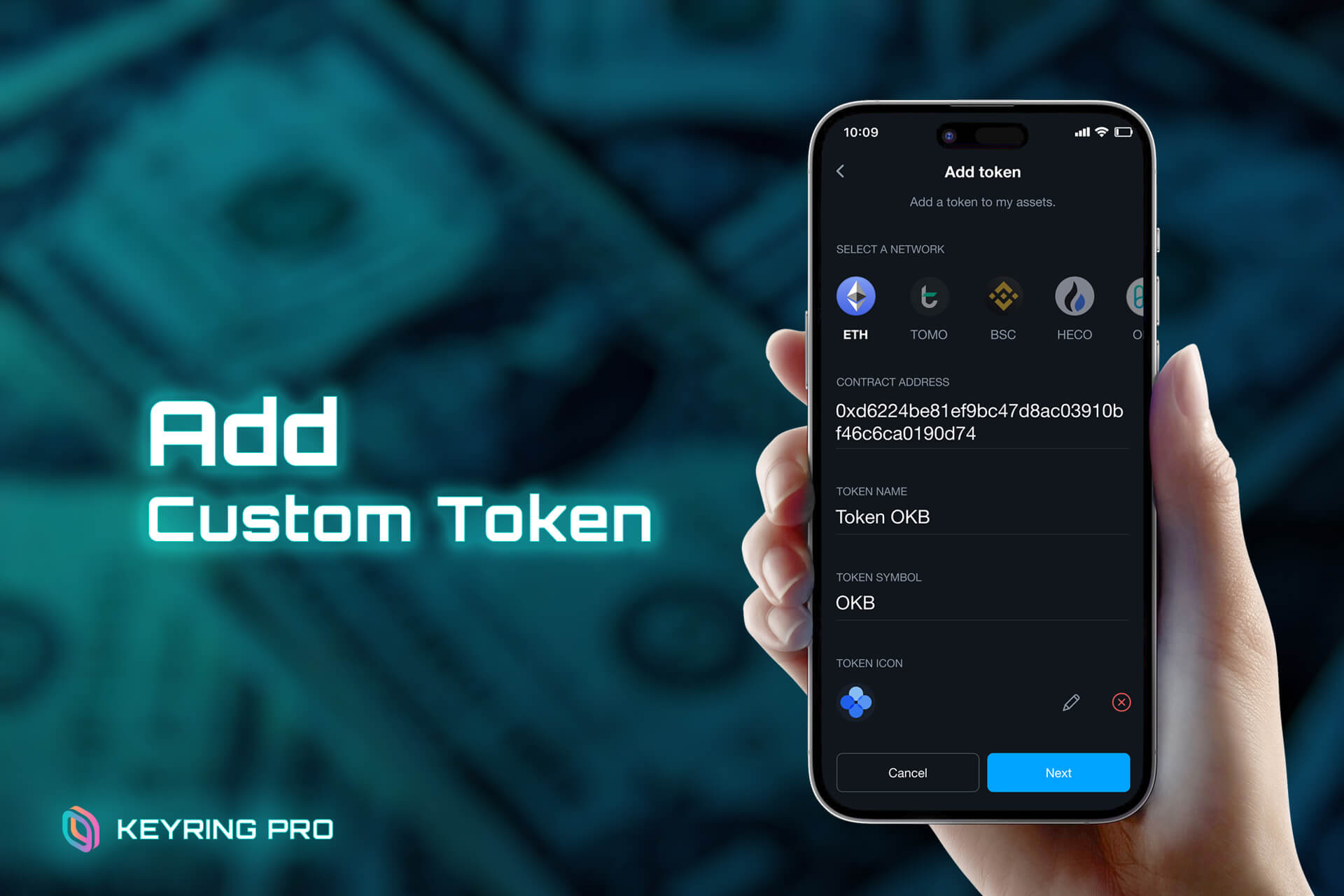 What is custom token?
A custom token is a type of cryptocurrency that is not issued by a central authority. Instead, custom tokens are created and managed by individuals or organizations. Custom tokens can be used to represent a variety of things, such as loyalty points, gaming currency, or even shares in a company.
Custom tokens are created using a smart contract, which is a piece of code that is stored on the blockchain. The smart contract defines the rules that govern the token, such as how it can be created, transferred, and used.
Users can find a token on blockchain by inserting its contract address onto a block explorer such as Etherscan. It would be similar to manage that token on KEYRING PRO. To start managing the token (send, receive, check balance, transaction history, track market price), users can just add its contract address to KEYRING PRO to start managing the asset.
How to add custom token?
Tap wallet balance
Scroll down to find 'Add token'
Insert contract address
Tap 'Next'
Tap 'Add'
How to find contract address?
It only takes a few seconds to find contract address of a token on a market explorer like Coingecko or Coinmarketcap.