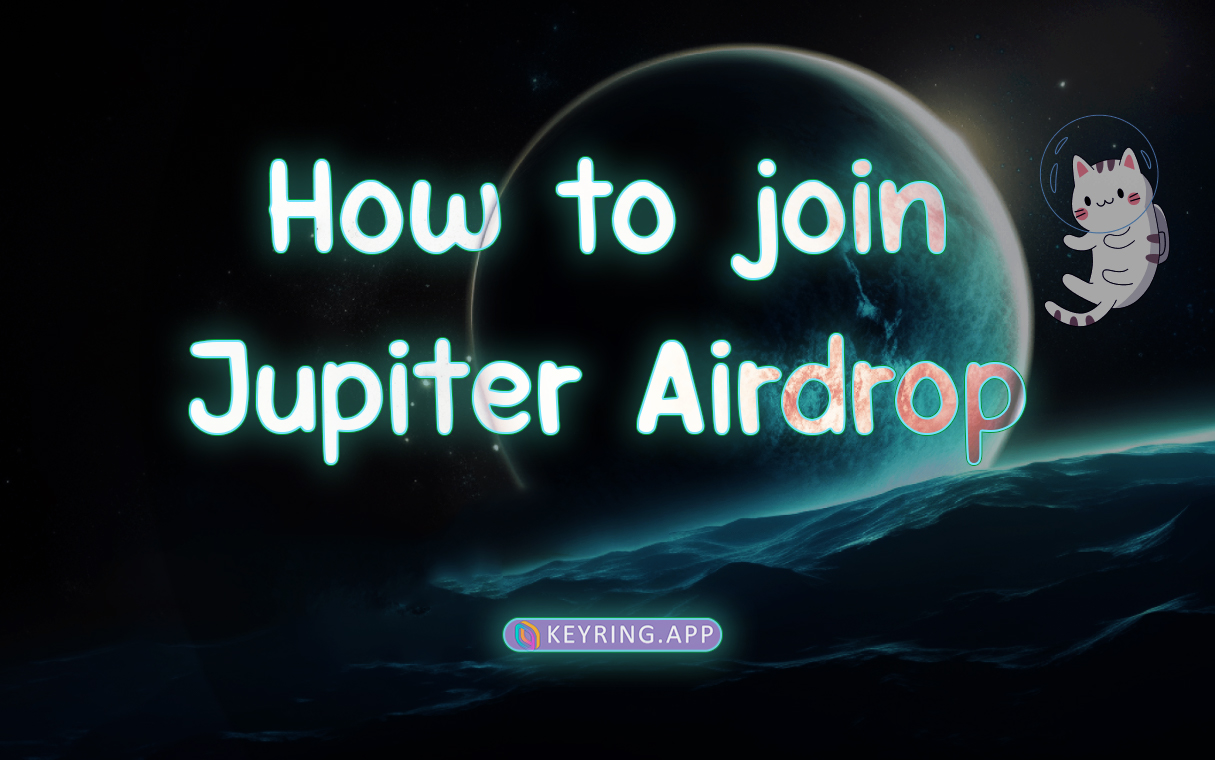 How to join the crypto's largest organic airdrop – Jupiter airdrop.
Jupiter has just unveiled a thrilling surprise – the launch of their very own governance token, the JUP token! But that's not all; they've also dropped some fantastic news about an upcoming Jupiter airdrop to express their gratitude to their dedicated supporters.
Be sure not to miss out on the details of this exhilarating airdrop opportunity in our latest blog post!
What is Jupiter?
Jupiter is a DEX on Solana, aggregating liquidity from various DEXs and AMMs (Automated Market Makers) for optimal prices and minimal slippage. It facilitates cross-chain trades via bridges for SPL (Solana Program Library) tokens using web3 wallets.
Jupiter stands out as one of the most heavily frequented trading platforms on the Solana blockchain, boasting an impressive total trading volume of $35 billion.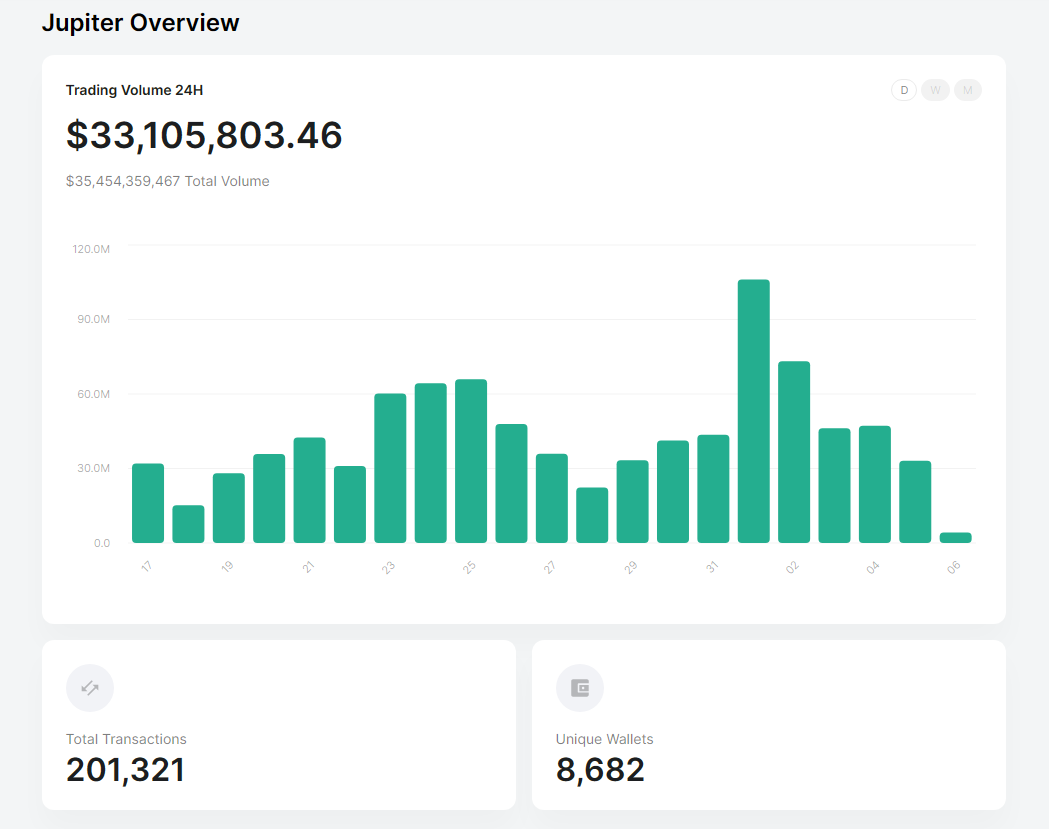 JUP Token.
JUP token was announced at the Solana Breakpoint conference on November 2, 2023. However, the token is not out yet, but it will be soon.
JUP will function as the governance token, allowing holders to participate in the decision-making process of the Jupiter. The token will also be used to reward liquidity providers and users of the platform.
The JUP token has a total supply of 3,000,000,000 JUP coins, of which 40% will be airdropped to the community, 20% will be distributed in a token sale, and 40% will be allocated to insiders and a strategic reserve.
The Jupiter Airdrop!
Meow, one of the co-founders of Jupiter, has announced that 40% of the JUP tokens will be airdropped to the community as a token of appreciation for those who have supported the platform.
Who's eligible for the Jupiter Airdrop?
As per the co-founder's statement, the Jupiter Airdrop will primarily target users who have been loyal supporters of the Jupiter from its inception. They estimate that approximately 955,000 users who have used Jupiter in the past will participate in the airdrop.
If you have been an active daily user of Jupiter, there's a good chance you'll receive a share of the airdrop. The Jupiter Airdrop will give priority to users who have consistently been part of Jupiter and Solana, especially during challenging market conditions.
If you've only occasionally used Jupiter or have never tried it, don't worry too much, as you still have a chance to be part of Jupiter Airdrop, which they call "crypto's largest organic airdrop."
The 4 rounds of Jupiter Airdrop!
The Jupiter Airdrop will consist of 4 rounds. The initial round will mainly cater to long-time and dedicated supporters. If you're new to the Jupiter platform or the Solana blockchain, your chances of receiving the airdrop will increase from the second round onwards.
Round 1
Eligibility: Users who swapped, bridged, or traded on the Jupiter platform.
Allocation: 10% of the total supply (300 million JUP tokens)
Round 2
Eligibility: Participants in the Jupiter Start program
Allocation: 5% of the total supply (150 million JUP tokens)
Round 3
Eligibility: Users who staked their JUP tokens on the Jupiter platform or provided liquidity to JUP pools on other platforms
Allocation: 15% of the total supply (450 million JUP tokens)
Round 4
Eligibility: Users who voted on Jupiter governance proposals or participated in Jupiter Labs
Allocation: 10% of the total supply (300 million JUP tokens)
Note that the information above is based on the Jupiter green paper. It is possible that some details could change, so it is always best to check the Jupiter website for the latest information.
> How to Complete the Venom Testnet Campaign and Claim Your Free NFTs. <
> Venom Network: A Scalable and Secure Blockchain Platform for Web3 Applications. <
How to join the Jupiter Airdrop?
To participate in the Jupiter Airdrop effectively, it's advisable to engage actively on the platform. Follow this streamlined sequence of activities to efficiently link your actions and save time:
Swap
Swapping on Jupiter is straightforward, with its highlight being the ability to find the best price routes among the majority of DEXs and AMMs on the Solana network for your transaction.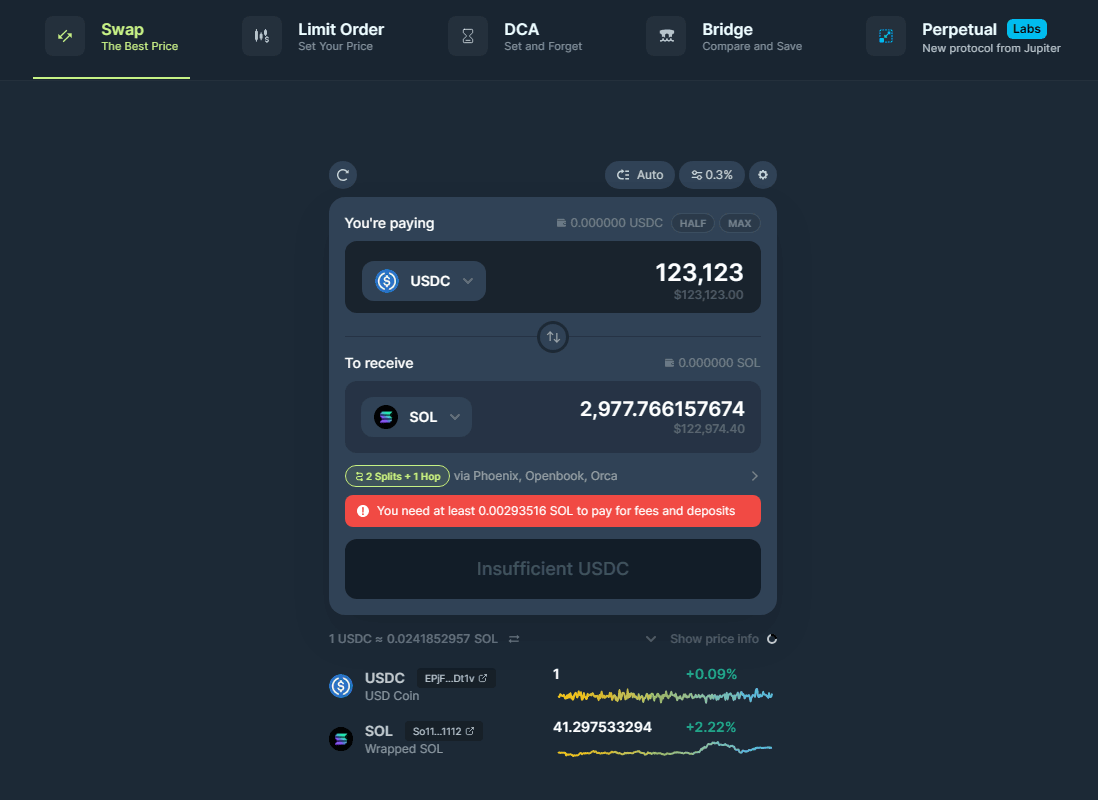 Limit order
A Limit order lets you specify the price at which you wish to purchase a token. You have the option to keep this order open indefinitely, ensuring that if the token becomes available at your specified price, the Jupiter exchange will execute your order.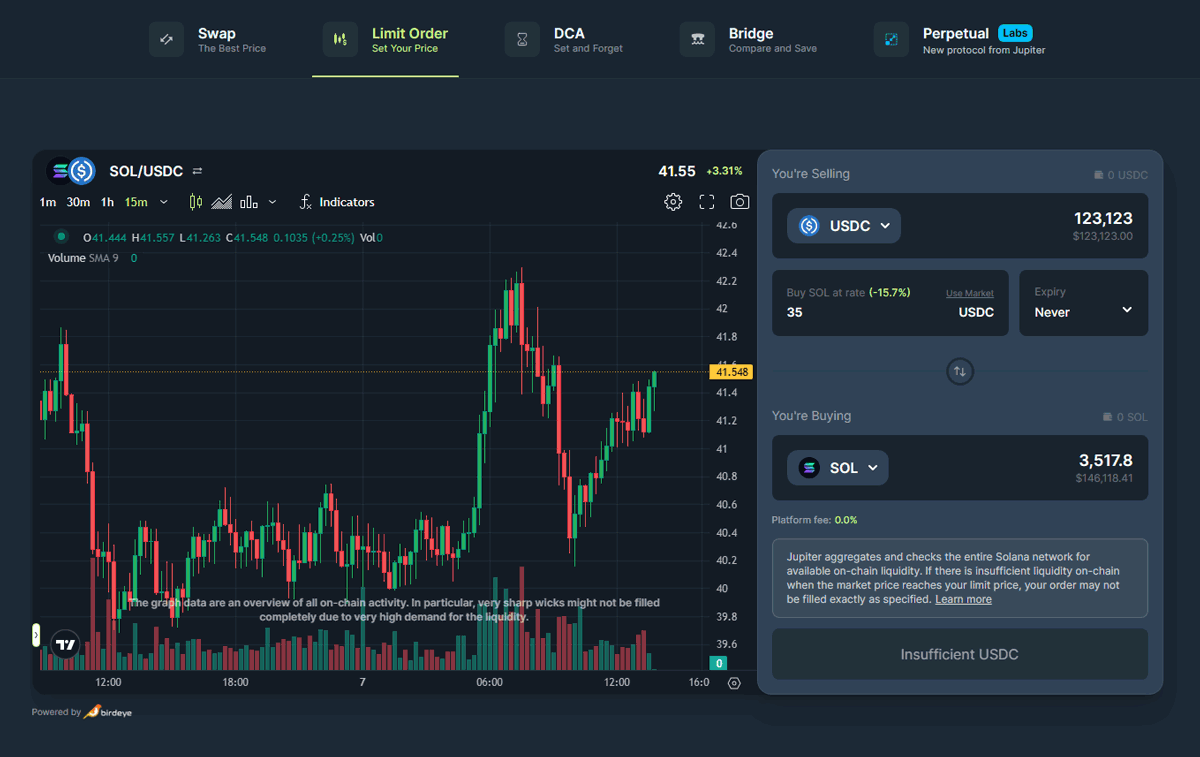 DCA
DCA (Dollar-Cost Averaging) is a strategy where you decide on a total amount of money that you're willing to invest and how often you want to invest it.
You set a schedule for your investments, and the system automatically divides your total budget across these intervals, executing purchases of tokens at each interval without any further action required from you.
This method aims to reduce the impact of volatility by spreading out your investments over time and is a great way to keep your wallet active daily for a better chance of getting the Jupiter Airdrop.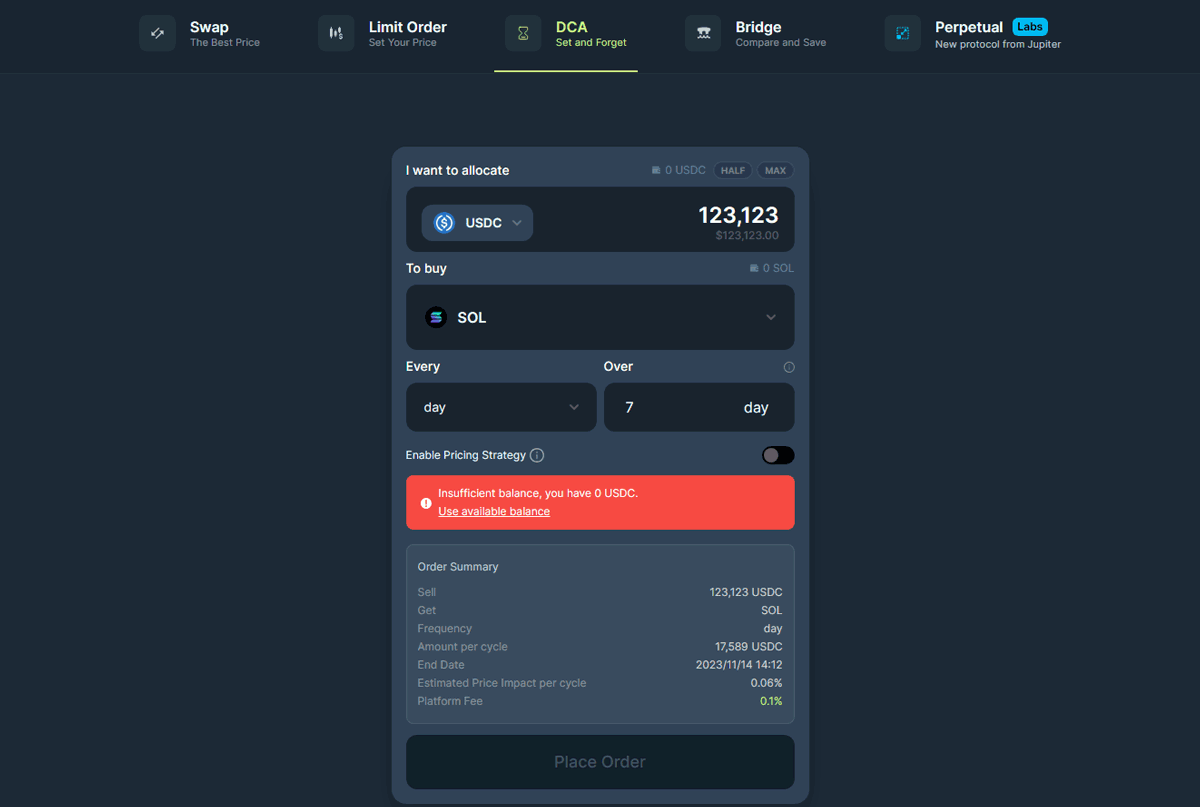 Bridge
Bridging is a common tool for crypto users, enabling the transfer of tokens across different blockchains. Jupiter's popularity partly stems from its ability to seek out the best prices and low transaction fees for users' trades.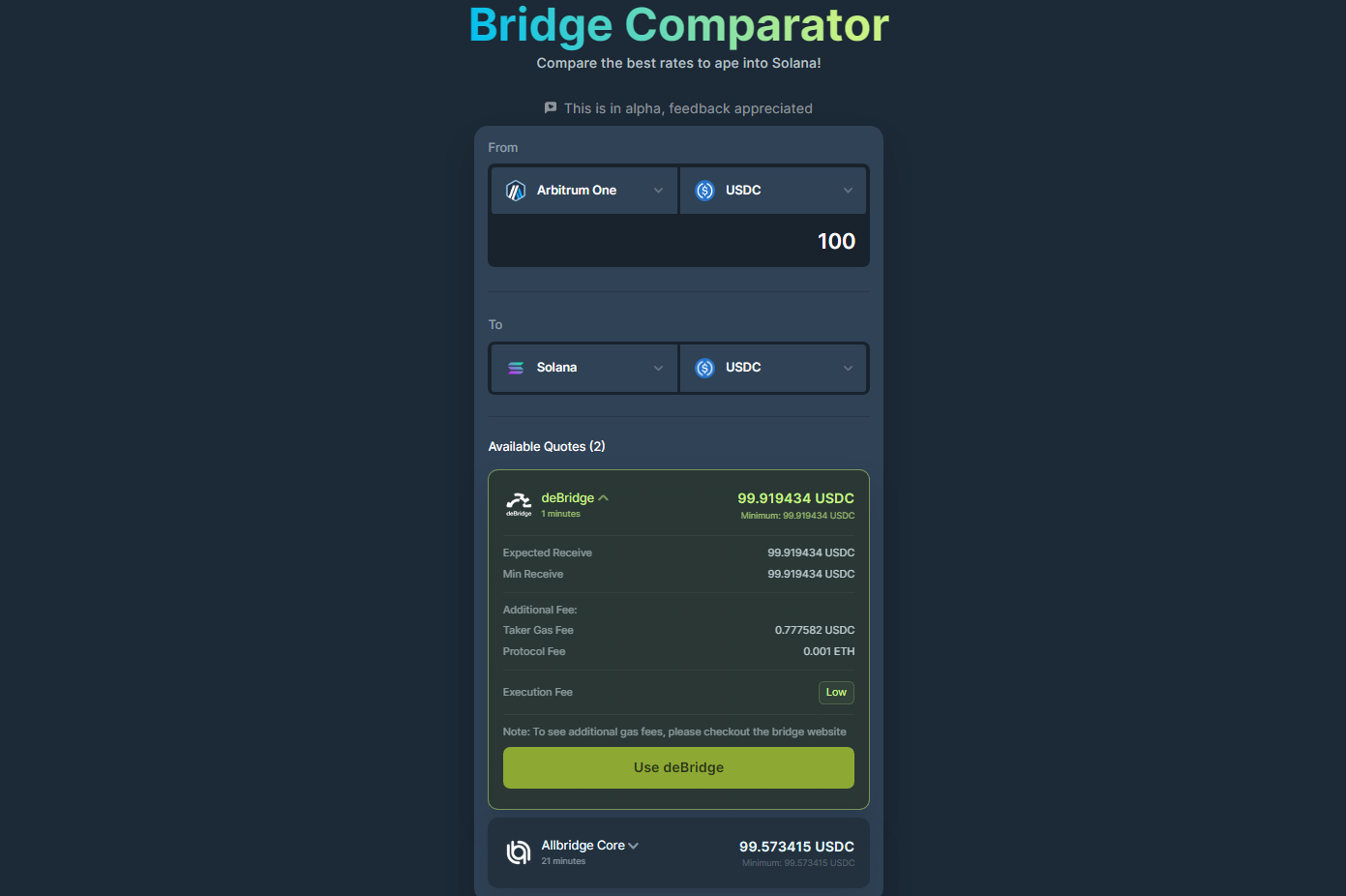 Perpetual
The perpetual futures on Jupiter allow users to trade contracts like Solana (SOL) with no expiry date, enabling them to speculate on the future price of the asset and potentially profit from both rising and falling markets.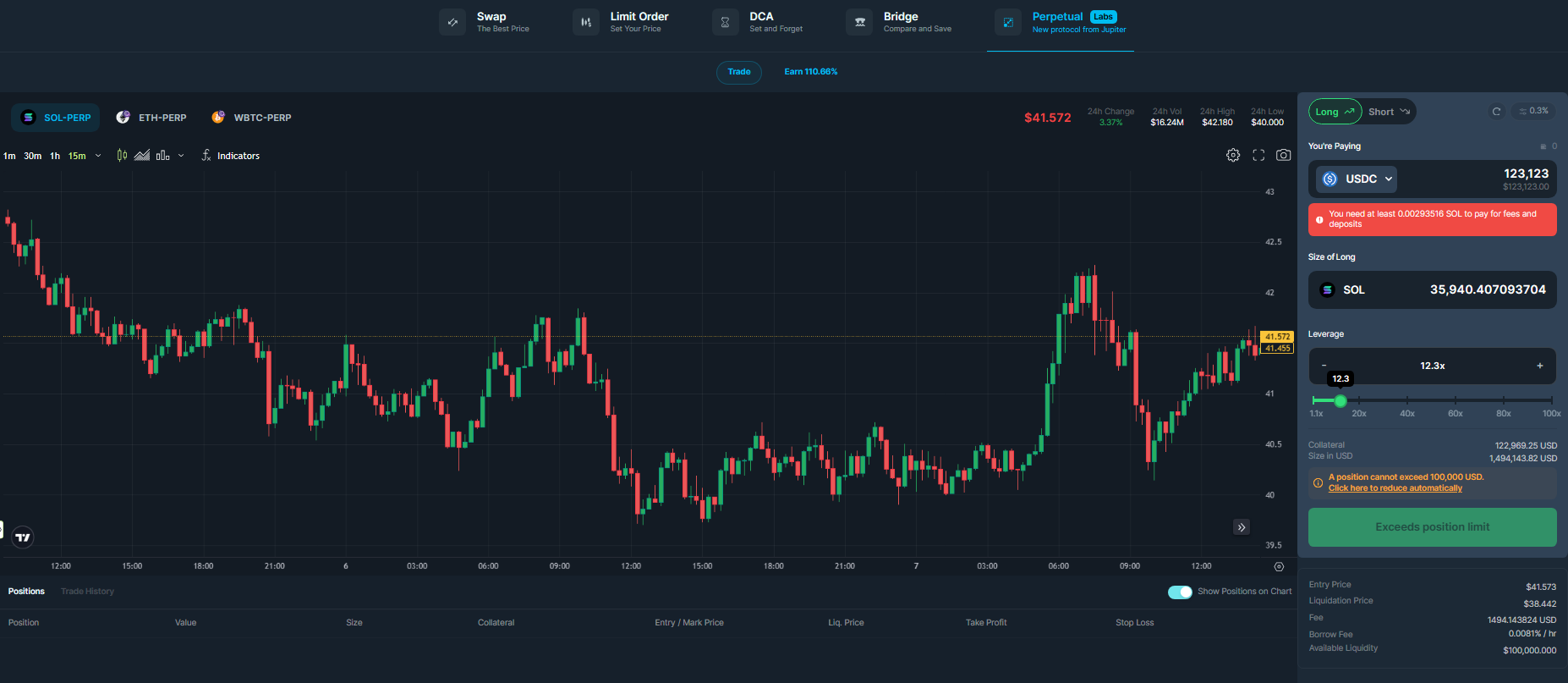 How to add JUP tokens to KEYRING Wallet?
As the time of the writing (Nov 6, 2023) the JUP token have not been launched yet. But don't you worried; here's how you can add any token to KEYRING PRO Wallet.
Download KEYRING PRO Wallet.
Create/Import your wallet.
Go to your Portfolio.
Scroll down and click the "+add token" button.
Choose the blockchain. (In this case, choose the Ethereum chain since JUP is on Solana)
Enter the token contract address.
Confirm adding.
> What is ADA NFT drops and the upcoming NFT projects on Cardano Chain. <