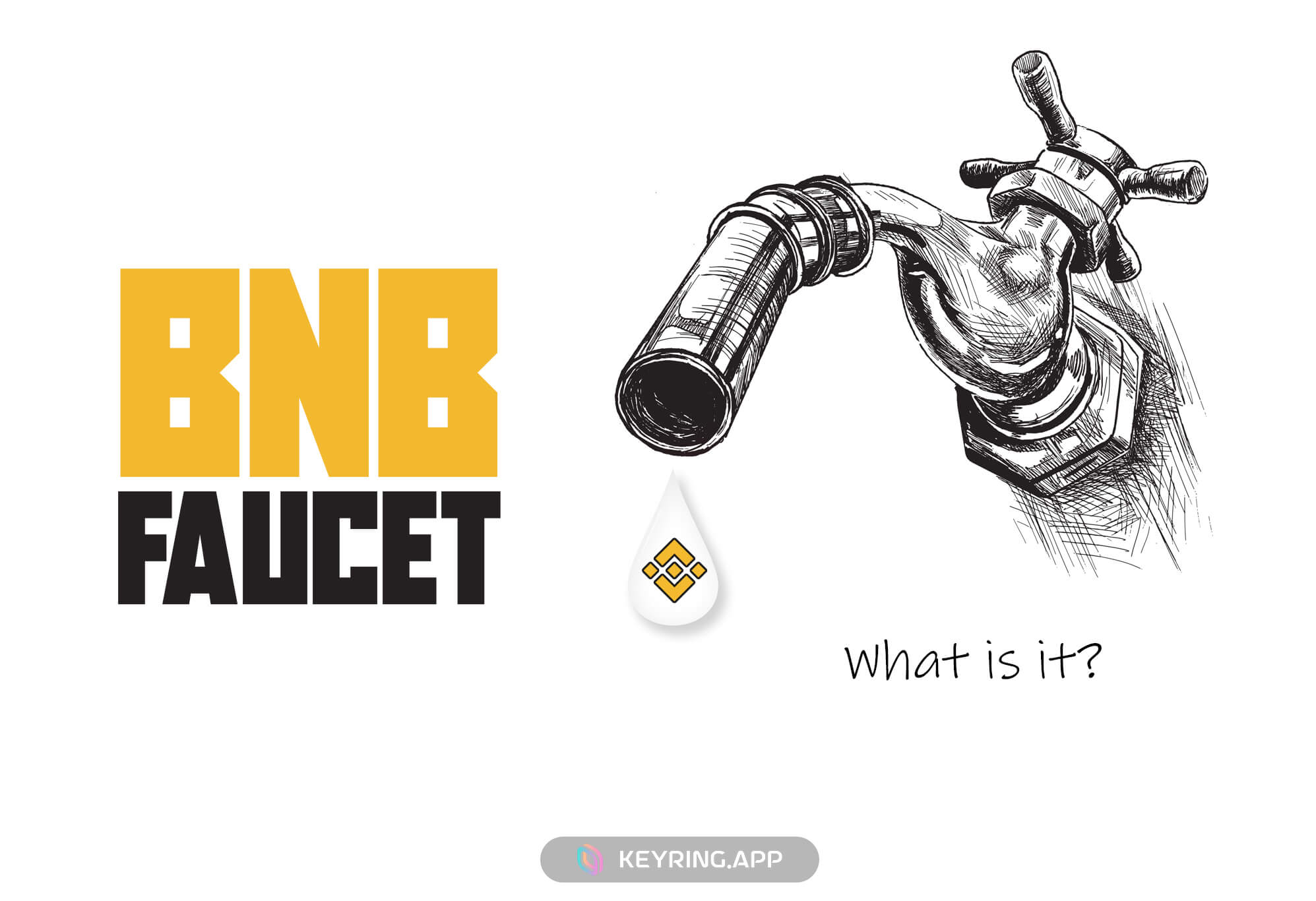 What is BNB Faucet? 
Some may ask 'Is BNB Faucet real?' Yes, it's real.
BNB Faucet is a portal for developers to obtain test tokens as BNB, BTC, BUSD on the Testnet environment.
All test tokens cannot be purchased, but to be claimed freely.
Test BNB would be the most important token within the Faucet, which is needed in the process of paying gas fee on the Testnet.
From time to time, developers can access Binance Smart Chain Faucet Page to obtain test BNB for Smart Contract deploying on the Testnet.
>> Get Binance Smart Chain Testnet RPC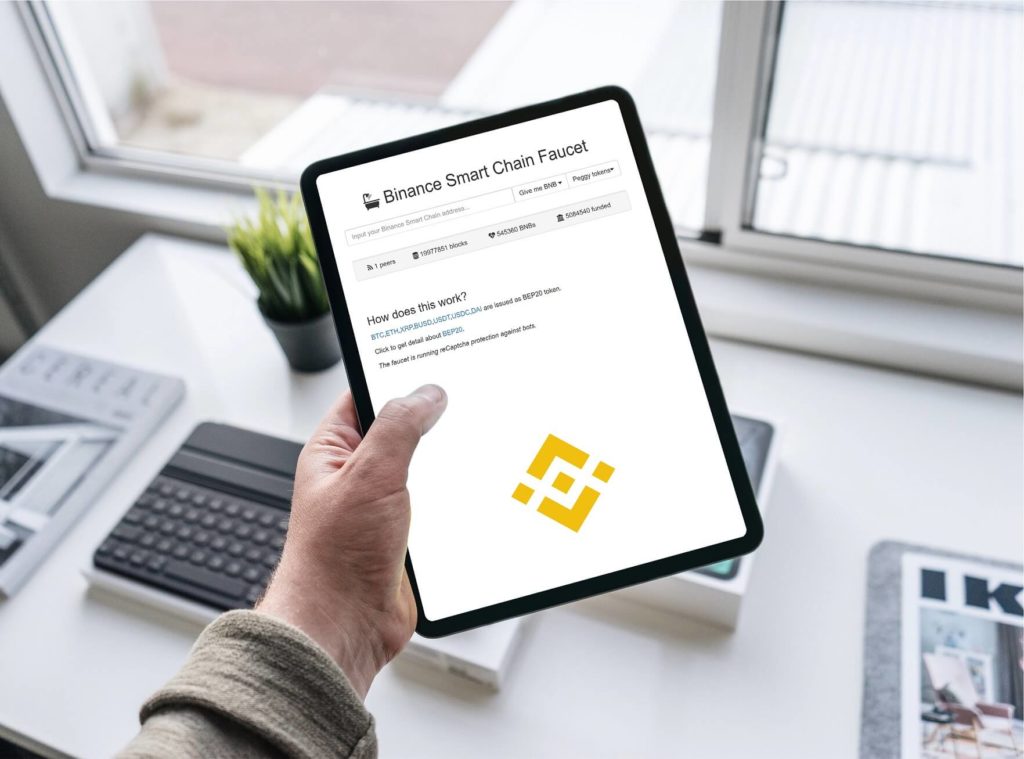 >> What is DogeChain <<
>> ZKSync Airdrop <<
What is Binance Smart Chain Testnet?
Binance Smart Chain (BSC) Testnet is basically an environment for testing Dapps on BSC. It stimulates the whole conditions of the BSC Mainnet.
Developers can deploy any Smart Contracts to try out different functions before launching officially on the mainnet by paying fee with Testnet BNB obtained from BNB Faucet.
All tokens built on the BSC Testnet have no actual value, but for testing purposes only.
This network is running parallelly with the BSC Mainnet by the Binance community, which also plays the role of validators.
BNB Faucet For Gas
Binance Smart Chain Testnet RPC
Chain ID: 97
Network Name: BSC Testnet
New RPC URL: https://data-seed-prebsc-1-s1.binance.org:8545/
Symbol: BNB
Block Explorer URL: https://testnet.bscscan.com
How do you use a Binance Smart Chain Faucet? BNB Faucet for gas
To obtain test tokens on Binance Smart Chain Faucet, developers only need to follow the three steps below. 
Access BNB Faucet for gas at testnet.binance.org/faucet-smart
Paste the receiving address on the address bar
Choose either BNB or Peggy Token
Demo Video
Add BSC Testnet RPC
To add BSC Testnet RPC to KEYRING PRO, please follow the steps below.
Create a multichain account
Add RPC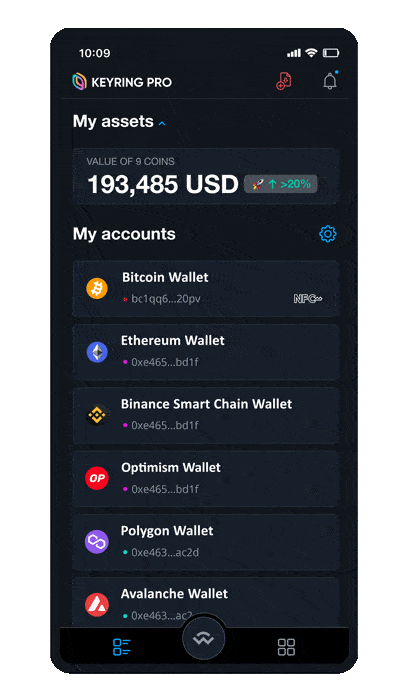 On home screen, tap 'Menu' icon
Choose 'Manage Chains'
Tap on the '+' icon
Insert RPC parameters, please refer to the RPC section above.
Tap 'Add'
On the home screen, choose an address you want to use on the newly added chain, or you can create a new account
Choose 'Use this address with other chains'
Choose the newly added chain
Tap 'Create'
>> What is ETHW (EthereumPOW) RPC <<
>> What is GMX Crypto <<
>> What is Metis RPC <<
Where is BSC Address on KEYRING PRO?
By using the same Private Key, you can create a Binance Smart Chain Address as exactly the same as the one on Ethereum through KEYRING PRO.
From that point, you can use your same old address on both BSC Mainnet and Testnet.
To copy your Binance Smart Chain Address on KEYRING PRO, just tap on your BSC Card, then tap 'Copy Address'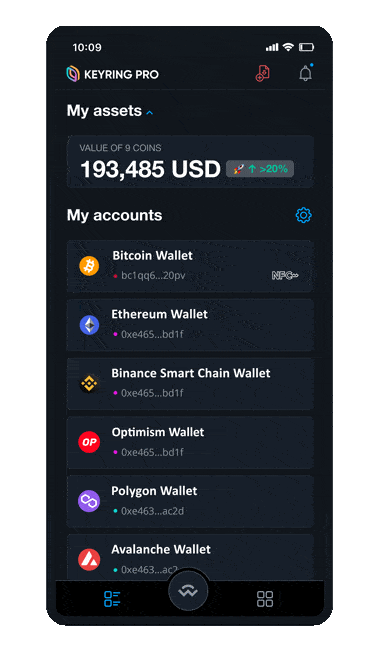 >> What is Rinkeby Etherscan <<
>> What is Avalanche Faucet? Fuji Testnet <<
>> What is Matic Faucet? Mumbai RPC <<
Add Binance Smart Chain Testnet to Metamask
(*) Binance Smart Chain Testnet Metamask is unavailable for Safari or any browser that does not support 3rd-party extension.
1. Download Metamask Extension
2. Set up your wallet
3. Go to Networks, choose Custom RPC
4. Insert BSC Testnet RPC
5. Once inserted, click 'Save'
(*) Your main account address is your Binance Smart Chain Address.
>> What is ROSE Crypto <<
>> What is Avalanche Subnet <<
Binance Smart Chain Testnet Explorer
Binance Smart Chain Testnet Explorer is a necessary tool of the BSC Testnet.
It displays the Testnet Smart Contract, Testnet transactions and so much more.
You can always access the BSC Testnet Explorer at https://testnet-explorer.binance.org/
>> 03 Things you should know about Bitcoin Rejoin <<
>> Crypto Rich Deluxe Trading Cards <<
Binance Smart Chain Wallet Connect App
This method will save you time in setting up your wallet, or approving transactions.
KEYRING PRO exists as a Multichain Mobile Browser Extension that supports a wide range of Blockchain from Bitcoin, Ethereum to any EVM Compatible chains. 
The app is now available on App Store, Play Store, Huawei, and as APK for limited locations.


KEYRING PRO brings possibilities to reality by offering a simple cross-chain environment, where user can experience different dimensions across multiple chains at once.
For instance, users can connect to Uniswap (Ethereum), Pancake (BSC), Quickswap (Polygon), and Joe Traders (Avalanche) at once to start trading simultaneously, or bridging assets from one chain to another.
Besides, any tokens, or custom RPC chains can be added manually in a few minutes. This removes most limitations in comparison to normal crypto wallets and allows users to fully experience the Multichain Space.
Establish a node on Binance Smart Chain Testnet
1. Download this node binary: https://github.com/bnb-chain/node-binary/tree/master/fullnode/testnet/0.6.3-hotfix
2. Follow this guidelines: https://github.com/binance-chain/node-binary/tree/master/fullnode/testnet/0.6.3-hotfix/config