"Web3.com"project! How to join the Web3 airdrop
The Web3.com project has begun. This blog will help you join the web3 airdrop and claim your free NFT.
Web3.com is a new project backed by Gate.io, one of the major exchanges in the crypto world.
What is the Web3.com project
Web3.com is a platform that connects decentralized identity and information discovery. It serves the Web3 community and helps new users join Web3. On Web3.com, anyone and anything in the Web3 world can interact and explore a huge network that follows the Web3 vision and values.
One of the services offered by Web3.com is Web3ite Pass, which is a digital credential that links Web2 and Web3. Each Web3ite Pass is an ERC721 NFT on the Ethereum Mainnet, which matches a web3.com domain name, such as a Web3ite Pass called "bitcoin" with the domain "bitcoin.web3.com".
Web3ite Pass owners can enjoy the following benefits:
A display page with a [name].web3.com domain name
On-chain domain names as identity symbols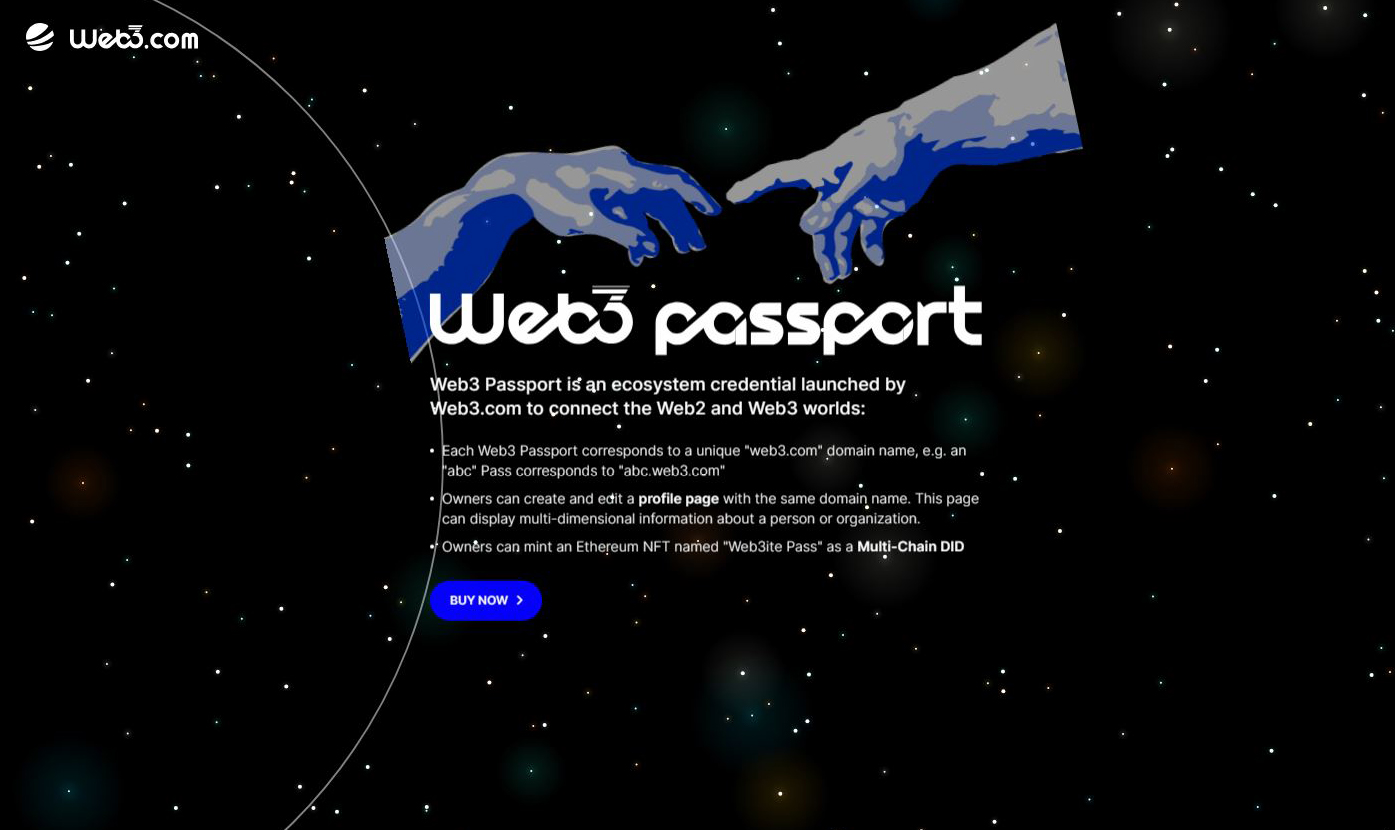 Another service provided by Web3.com is Web3 Space, which is a space for information collection in the Web3 world. Users can access various sources of information related to Web3, such as news, blogs, podcasts, videos, etc.
Web3 Link is another service that offers a portal to access content for ENS (and other decentralized domain names). Users can easily access decentralized domain names without installing any browser extensions or applications. Web3 Link creates a bridge for easy access to decentralized domain names.
Web3.com also plans to explore more services in the future, such as email service and more information collection services. Web3.com aims to be an all-in-one platform that integrates decentralized identity and information exploration.
> How to Complete the Venom Testnet Campaign and Claim Your Free NFTs <
> What is Gitcoin Passport? Airdrop Essential Tool <
Claim free NFT from the Web3 Airdrop
The Web3 Airdrop information:
The airdrop: NFT
Total share: 200
Date: 1:00 PM (UTC+7) 2023-09-25 to 1:00 PM (UTC +7) 2023-09-28.
To join the web3 airdrop, you need to follow these simple steps:
Visit the project airdrop site and connect your crypto wallet. You can use the Gate wallet or any EVM-compatible wallet.
We recommend using the KEYRING PRO wallet, which is a secure and trustworthy wallet that can protect your crypto assets. It is also easy to use and versatile, as it supports multiple chains and networks.
After connecting your wallet, click on the "Claim Free Airdrop" button. Make sure you have at least 1 USD worth of asset in your EVM wallet balance, otherwise you will not be eligible for the airdrop.
Users who participate in the project will obtain the whitelist distribution through drawing lots. The higher the wallet asset, the better the chances of obtaining an airdrop!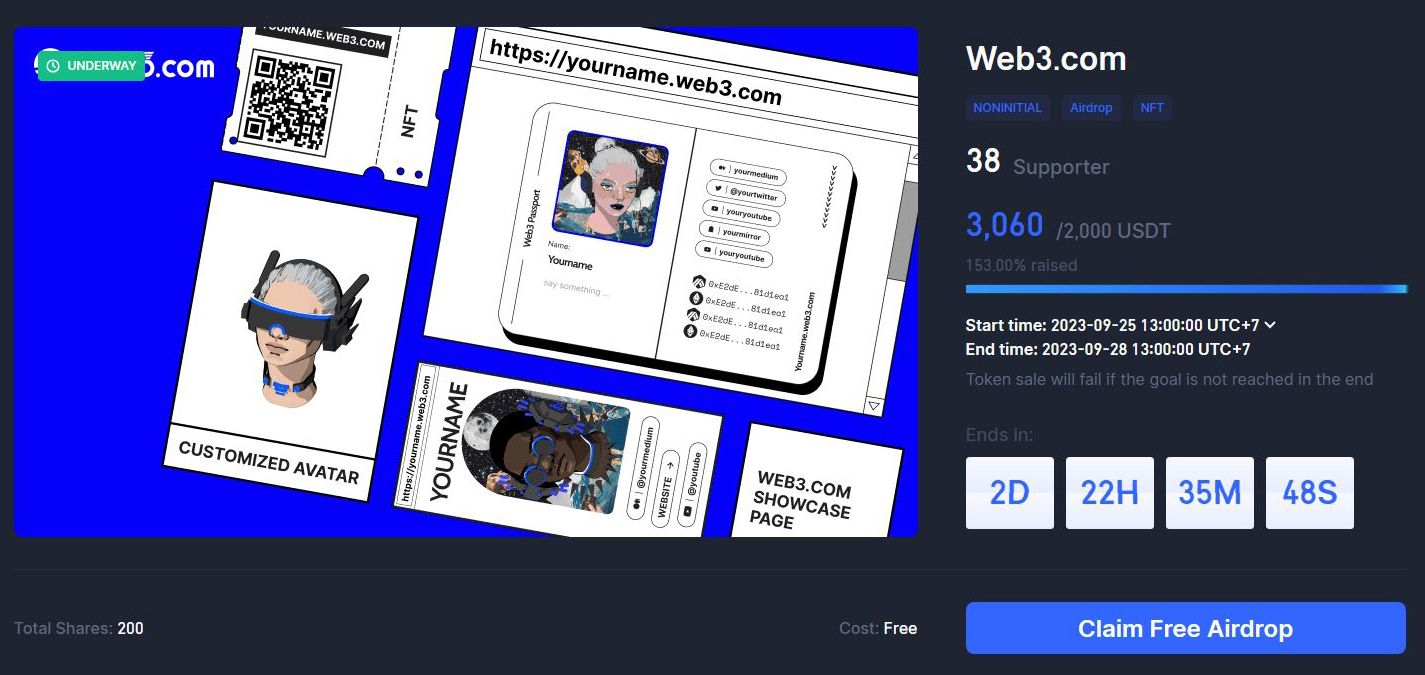 > Linea Airdrop | How to participate in the Airdrop in 1 min <
> What is Linea Wallet? Find Linea RPC in less than 10 seconds <
How to buy stablecoins using KEYRING PRO Wallet
To join the web3 airdrop event, you need to have at least 1 USD worth of asset in your EVM chain wallet, as stated in the rules. You can use any cryptocurrency you want, but keep in mind that the prices of crypto assets can change very quickly and unpredictably.
Therefore, it might be safer to use stablecoins, which are designed to maintain a stable value of 1 USD. Two of the most popular and reliable stablecoins in the crypto market are USDT and USDC.
If you don't know if you should buy USDT or USDC, you can refer to our blog about the pros and cons of these two stablecoin giants.
> USDC vs USDT: How to Avoid the Biggest Mistake When Picking a Stablecoin. <
If you want to buy stablecoins using your KEYRING PRO wallet, you can follow these simple steps:
Download the KEYRING PRO Wallet
Create an address on the Ethereum chain.
Tap on the address you've created.
Hit the "Buy" button.
Choose USDT or USDC.
Insert the amount of money you want to spend.
Progress with the payment.