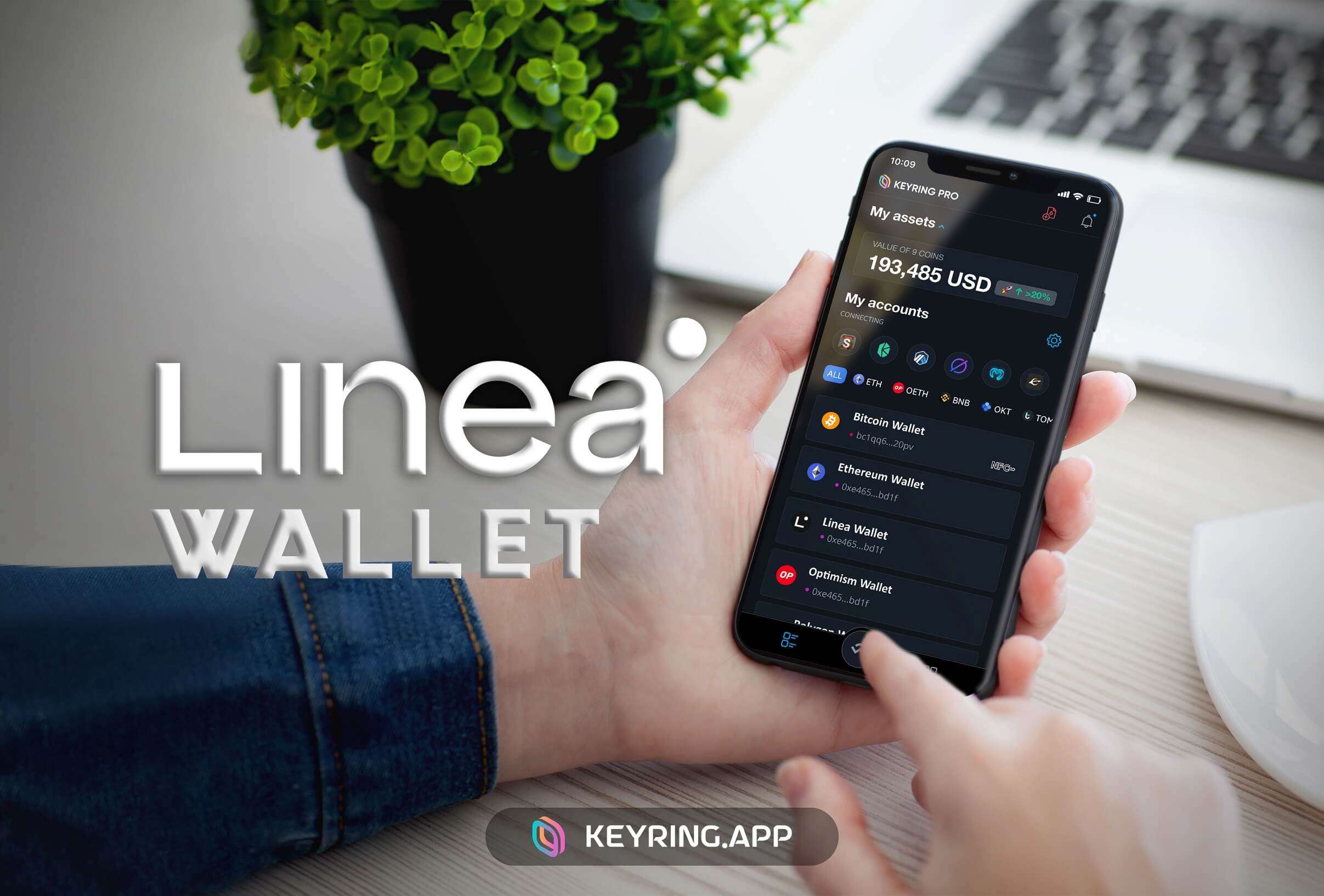 What is Linea Wallet?
The term Linea wallet
"Linea wallet" signifies a vital component within the Linea Network ecosystem, serving as a secure repository for a diverse range of digital assets, from ERC-20 tokens to NFTs.
In the ever-expanding landscape of blockchain and decentralized applications (DApps), having a versatile and user-friendly wallet is essential.
This is where KEYRING PRO emerges as the quintessential choice for Linea Wallet enthusiasts.
KEYRING PRO is designed to offer users a seamless experience when it comes to managing their assets and effortlessly connecting to various DApps, all while leveraging the robust wallet connect infrastructure version 2.
The app stands out as an ideal companion for Linea Wallet due to its exceptional functionality.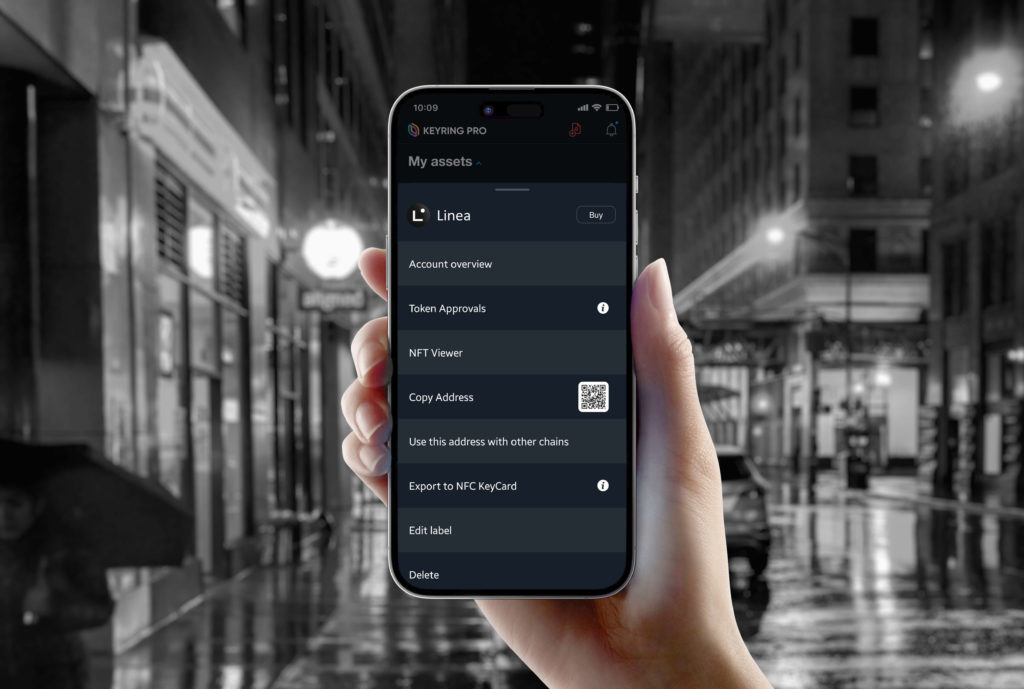 >> Linea Airdrop <<
>> Linea Faucet <<
>> Gitcoin Passport <<
KEYRING PRO in the Linea Space
One of its standout features is its capacity to enable users to efficiently manage a multitude of assets within a single interface.
Whether it's keeping track of a diverse portfolio of ERC-20 tokens or nurturing a collection of unique and valuable NFTs, KEYRING PRO streamlines asset management, making it a breeze for users to stay in control of their digital wealth.
In fact, it offers a valuable bridge between users and the ever-evolving world of DApps.
In the Linea Network, which is known for its vibrant and innovative DApp ecosystem, seamless connectivity is paramount. KEYRING PRO excels in this regard, allowing users to effortlessly link their wallets to various DApps concurrently.
This feature empowers users to engage with a multitude of decentralized applications, from DeFi platforms to gaming experiences, without the hassle of constant wallet switching. It's a game-changer for Linea Network users who seek a fluid and intuitive experience in the decentralized realm.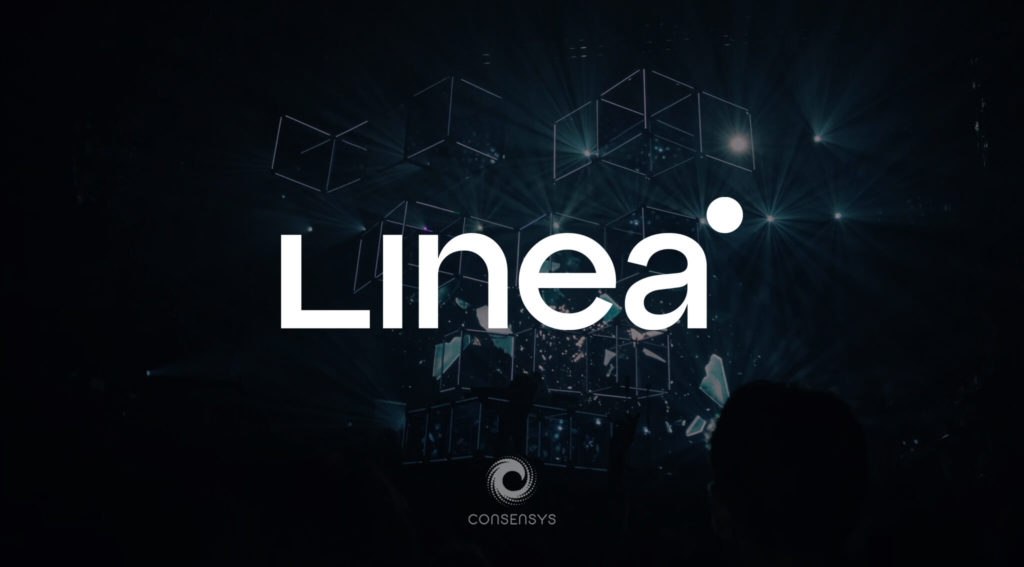 To embark on their journey into the exciting realm of the Linea Network, users only need to take a few simple steps.
Adding the Linea RPC (Remote Procedure Call) to their preferred app becomes a straightforward process, thanks to the user-friendly interface of KEYRING PRO.
This streamlined onboarding process ensures that users can swiftly access and harness the capabilities of the Linea Network, whether they are seasoned blockchain veterans or newcomers eager to explore the vast opportunities that this innovative network has to offer.
Linea RPC
Linea Mainnet RPC
Chain ID: 59144
Network Name: Linea Mainnet
RPC URL: https://rpc.linea.build
Symbol: ETH
Explorer: https://lineascan.build/
Linea Testnet RPC
Chain ID: 59140
Network Name: Linea Testnet
RPC URL: https://rpc.goerli.linea.build
Symbol: ETH
Explorer: https://goerli.lineascan.build/
>> Linea Airdrop <<
Add Linea RPC to KEYRING PRO
To add BSC Testnet RPC to KEYRING PRO, please follow the steps below.
Create a multichain account
Add RPC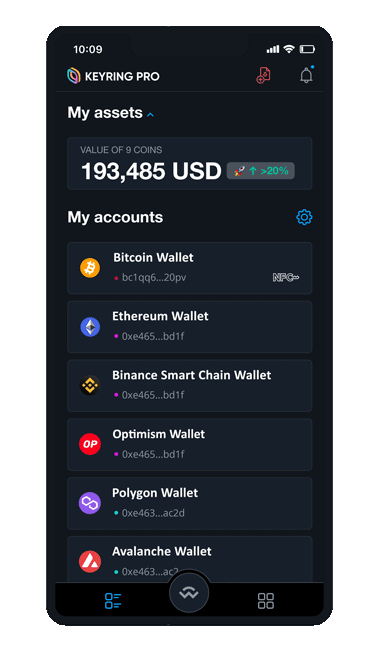 On home screen, tap 'Menu' icon
Choose 'Manage Chains'
Tap on the '+' icon
Insert RPC parameters, please refer to the RPC section above.
Tap 'Add'
On the home screen, choose an address you want to use on the newly added chain, or you can create a new account
Choose 'Use this address with other chains'
Choose the newly added chain
Tap 'Create'
>> What is BNB Faucet <<
>> Fantom Faucet <<
>> Rinkeby Faucet <<
>> Avalanche Faucet <<
What is Linea?
A product of ConsenSys
Linea, a groundbreaking Layer 2 solution for Ethereum developed by ConsenSys, represents a pivotal advancement in the realm of blockchain technology.
With ConsenSys being the driving force behind popular Ethereum tools like MetaMask and Infura, Linea emerges as a natural extension of their commitment to enhancing the Ethereum ecosystem. At its core, Linea is a network designed to elevate the Ethereum experience by tackling the scalability challenge that has long plagued the Ethereum Mainnet.
One of Linea's most impressive feats is its seamless compatibility with the Ethereum Virtual Machine (EVM). This compatibility empowers developers to effortlessly deploy existing Ethereum applications onto the Linea network.
It serves as a fertile ground for the creation of entirely new applications that were previously deemed too resource-intensive for the Ethereum Mainnet. This versatility unlocks a world of possibilities for developers, enabling them to explore uncharted territories in the blockchain space.
Its Advantages
The true magic of Linea, however, lies in its ability to drastically reduce transaction costs and increase transaction speed for users.
Leveraging the power of quantum-resistant lattice-based cryptography, Linea pioneers a novel approach to blockchain security. Every transaction performed on the Linea network is bundled into zero-knowledge proofs, providing an unprecedented level of privacy and security.
These proofs are then seamlessly integrated into the Ethereum Mainnet, ensuring that every transaction is faithfully recorded on the Ethereum ledger.
What sets Linea apart is its ability to achieve this level of security while significantly diminishing the associated costs.
The result is a blockchain network that combines the best of both worlds: the security of Ethereum Mainnet and the affordability and speed of a Layer 2 solution.
Within the Linea Network ecosystem, the "Linea wallet" takes center stage as a critical component. It serves as a secure vault for a diverse array of digital assets, ranging from popular ERC-20 tokens to the burgeoning world of NFTs.
Linea wallet not only exemplifies Linea's commitment to security but also showcases its dedication to creating a user-friendly experience. As users flock to Linea for its efficiency and cost-effectiveness, the Linea wallet stands as a reliable gateway to explore the vast landscape of decentralized applications and digital assets.
>> What is Avalanche Subnet <<
>> What is ETHW (EthereumPOW) RPC <<
>> What is GMX Crypto <<
>> What is Metis RPC <<