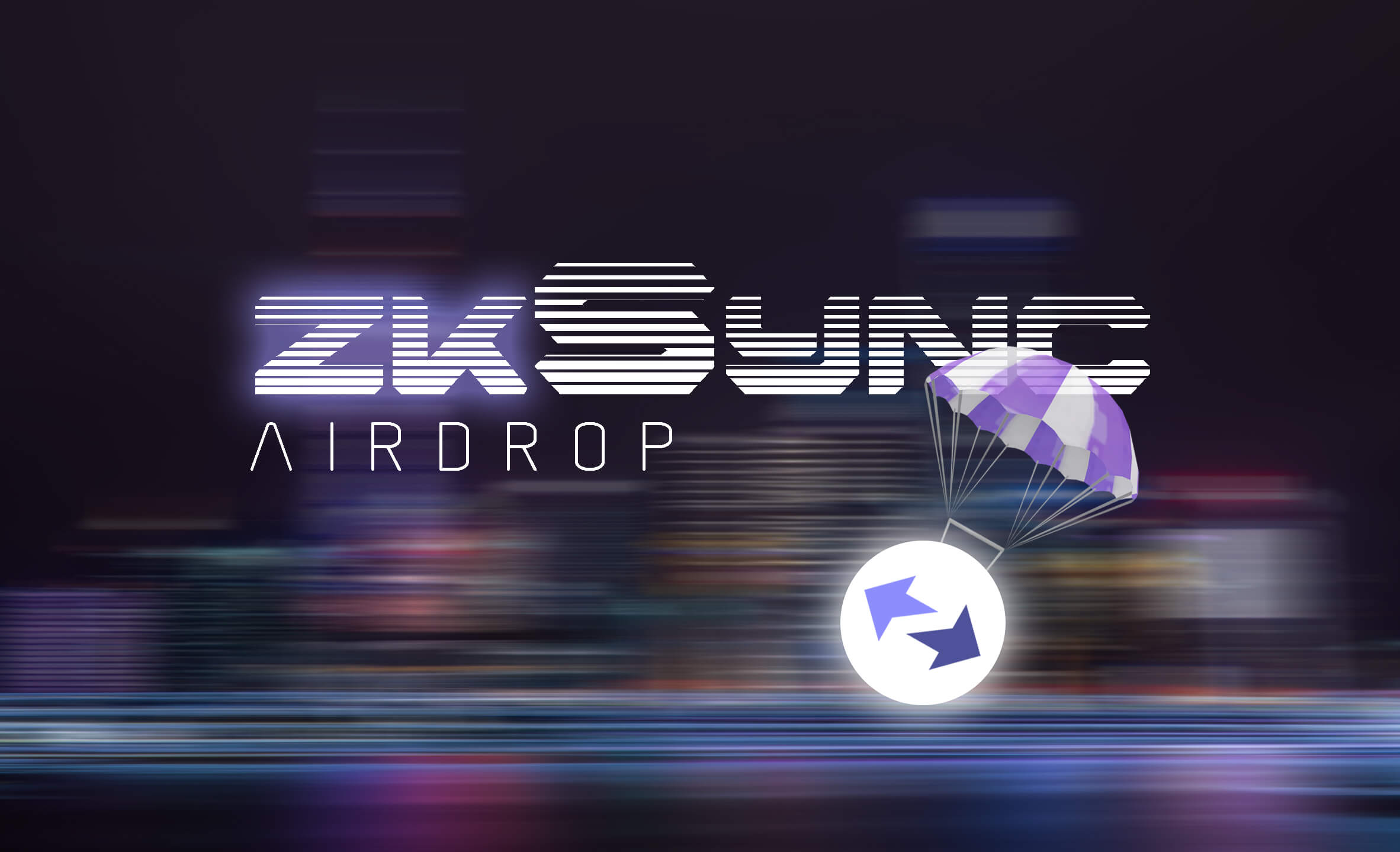 zkSync Airdrop – zkSync Retroactive
zkSync airdrop event is not an official one, but a retroactive case.
This means the event is not a guaranteed thing, but a high probability match.
Supporters will be able to receive free native token of zkSync once it launches in the near future.
To be eligible, you need to actually participate in the network, below is a few things you can do.
>> WATCH DEMO VIDEO >>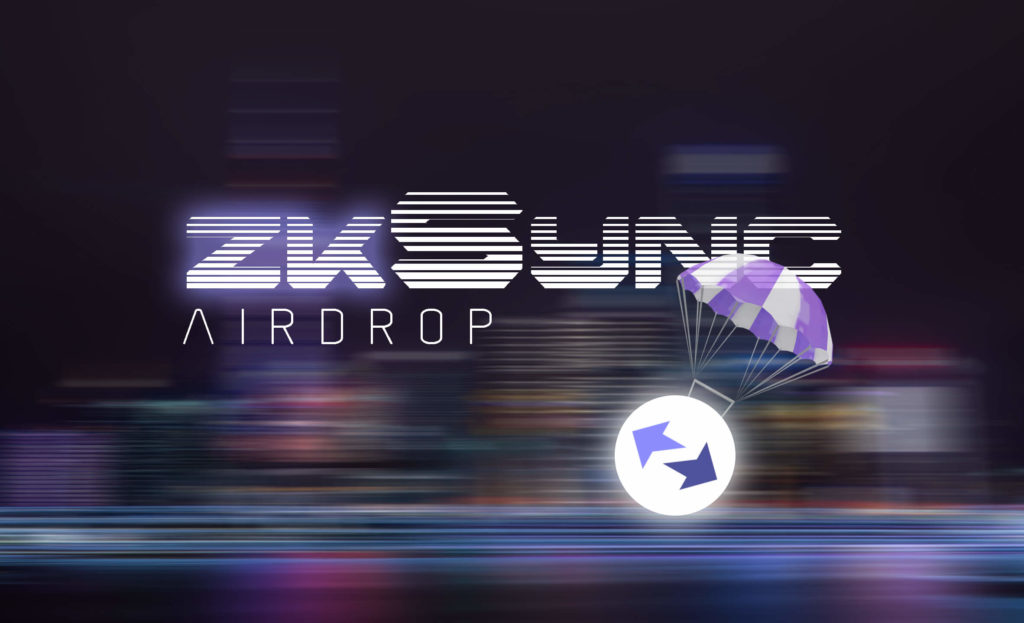 Join the Mainnet – First Step To zkSync Airdrop
Connect To zkSync Mainnet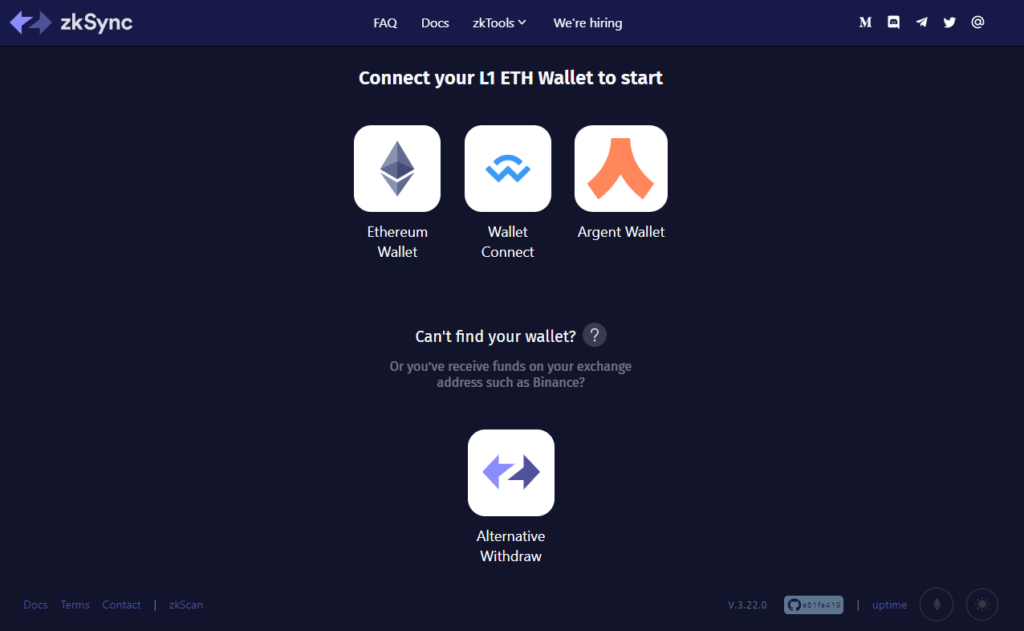 At first, you can start by connecting your current Ethereum wallet to zkSync Mainnet.
Go to wallet.zksync.io
Choose 'Wallet Connect'
Scan the QR with KEYRING PRO
Tap 'Connect'
You should be connected to zkSync Mainnet once signed. It is just the first step.
The network only recognizes your activities when you make a few transactions, or just simply approve a token.
In that case, depositing to zkSync Mainnet is necessary.
Deposit To ZKsync Mainnet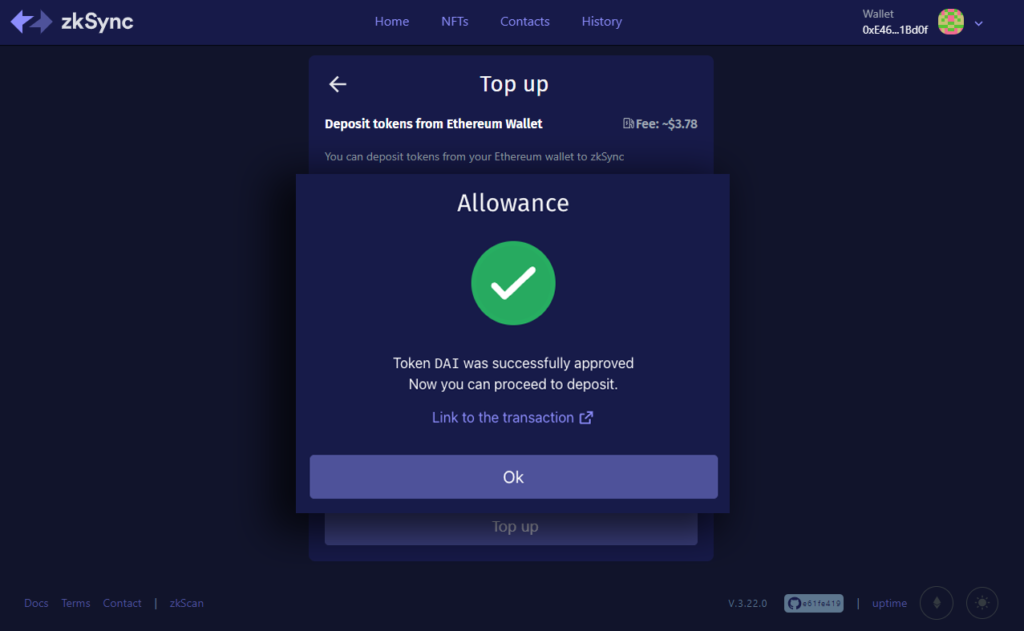 If you already have some ETH in your wallet, zkSync Bridge will be the most convenient option.
You just need to bridge a small amount of ETH (Ex: $50 USD, or less) to zkSync for gas fee, as fee is also denoted to ETH on this Layer 2.
To have the best estimation, please use our ETH to USD Converter.
Click on 'Top up'
Choose 'zkSync'
Choose ETH, set an amount
Click the 'Top up' button
Approve transaction on KEYRING PRO
Once completed, your bridged ETH will appear on your zkSync wallet.
Demo Video
Swap on ZigZag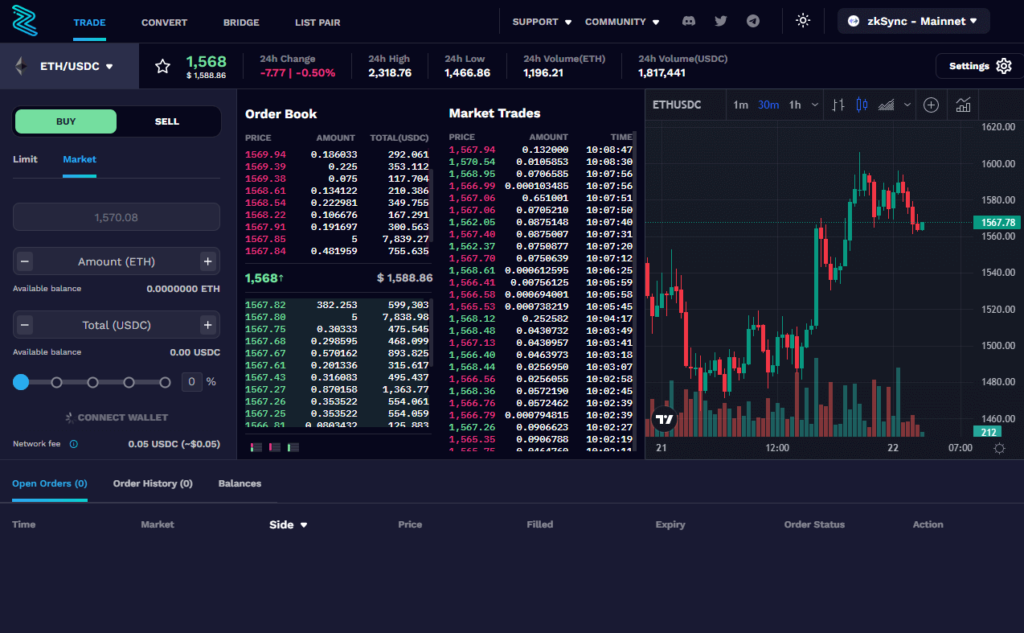 ZigZag is one of those first DEXs on zkSync.
It allows users to trade with limit order and market order similarly to CEXs.
The exchange also brings up the vibe of Uniswap with the 'Convert' function, which is basically a swap feature with ready liquidity.
You can easily connect to the exchange with KEYRING PRO.
Go to trade.zigzag.exchange
Click 'Connect Wallet'
Choose 'Wallet Connect'
Scan the QR with KEYRING PRO
Tap 'Connect'
Once signed in, everytime making a transaction on ZigZag, you just need to tap 'Approve' on KEYRING PRO app to approve transactions directly from your phone.
The exchange now supports hundreds of pairs in ETH, Stablecoins, and WBTC.


Explore the Testnet – Increase Your Chance To zkSync Airdrop
ZKsync Testnet RPC
Chain ID: 280
Network Name: zkSync Testnet
Network RPC URL: https://zksync2-testnet.zksync.dev
Currency Symbol: ETH
Block Explorer URL: https://zksync2-testnet.zkscan.io/
ZKsync Goerli Testnet Faucet
Goerli Testnet Faucet lets you claim free ETH on the zkSync Testnet environment.
Testnet ETH has no market value and cannot be transferred to mainnet in anyways.
To access Goerli Faucet, please visit goerli-faucet.mudit blog or goerli-faucet.slock.it
>> What is Binance Smart Chain Faucet For Gas <<
>> What is Matic Faucet? Mumbai RPC <<
>> What is Avalanche Faucet? Fuji Testnet <<
>> What is Rinkeby Etherscan <<
>> What is Cronos RPC <<
Add ZKsync Testnet RPC to KEYRING PRO
Create a multichain account
Add RPC
On home screen, tap 'Menu' icon
Choose 'Manage Chains'
Tap on the '+' icon
Insert RPC parameters, please refer to the RPC section above.
Tap 'Add'
On the home screen, choose an address you want to use on the newly added chain, or you can create a new account
Choose 'Use this address with other chains'
Choose the newly added chain
Tap 'Create'
Find Your zkSync Testnet Address
You only need to paste your testnet address onto the Goerli Faucet to start receiving free ETH.
On the home screen, find your Testnet Account
Tap on it
Tap 'Copy Address'
Paste your address onto Goerli Faucet
What is ZKsync?
zkSync is a Layer 2 of Ethereum that aims to solve the issue of scalability using zkRollup technology.
The term refers to the combination of zero-knowledge proofs and on-chain data availability, which allows validation running trustlessly.
Proofing mechanism within zkRollup is also known as ZK-SNARKs (Zero-Knowledge Succinct Non-Interactive Argument of Knowledge).
It helps to validate possession of information without revealing that information (such as using a secret key) based on a new complex mathematical technology.
'ZK-SNARKs' reduces gas fees and enhances processing speed of a network significantly.
https://twitter.com/VitalikButerin/status/1290622553757605891?s=20&t=nNm_K8MoFYXEt-YQbQ5ayQ
At this point, users can bridge most assets from Ethereum to zkSync to trade efficiently.
That includes ETH, WBTC, and ERC-20.
Minting NFT on the chain is available as well.
Aside from paying fee with ETH, users can also choose DAI for gas fee payment.
>> What is Metis <<
>> What is Avalanche Subnet <<
ZKsync Coin
On zkSync documentation, they have confirmed to launch a native token in the near future.
zkSync coin is expected to be airdropped to network supporters similarly to Optimism token.
Once an official announcement comes out, we will update in this article.
ZKsync Price
Since the coin has not launched, zkSync price is still a hidden number.
As market speculates, zkRollup will be a new trend.
Not long ago, Polygon just announced their update on a zkEVM.
https://twitter.com/0xPolygon/status/1549716947847479302
>> Titano Network Metamask <<
>> What is Bitcoin Rejoin <<