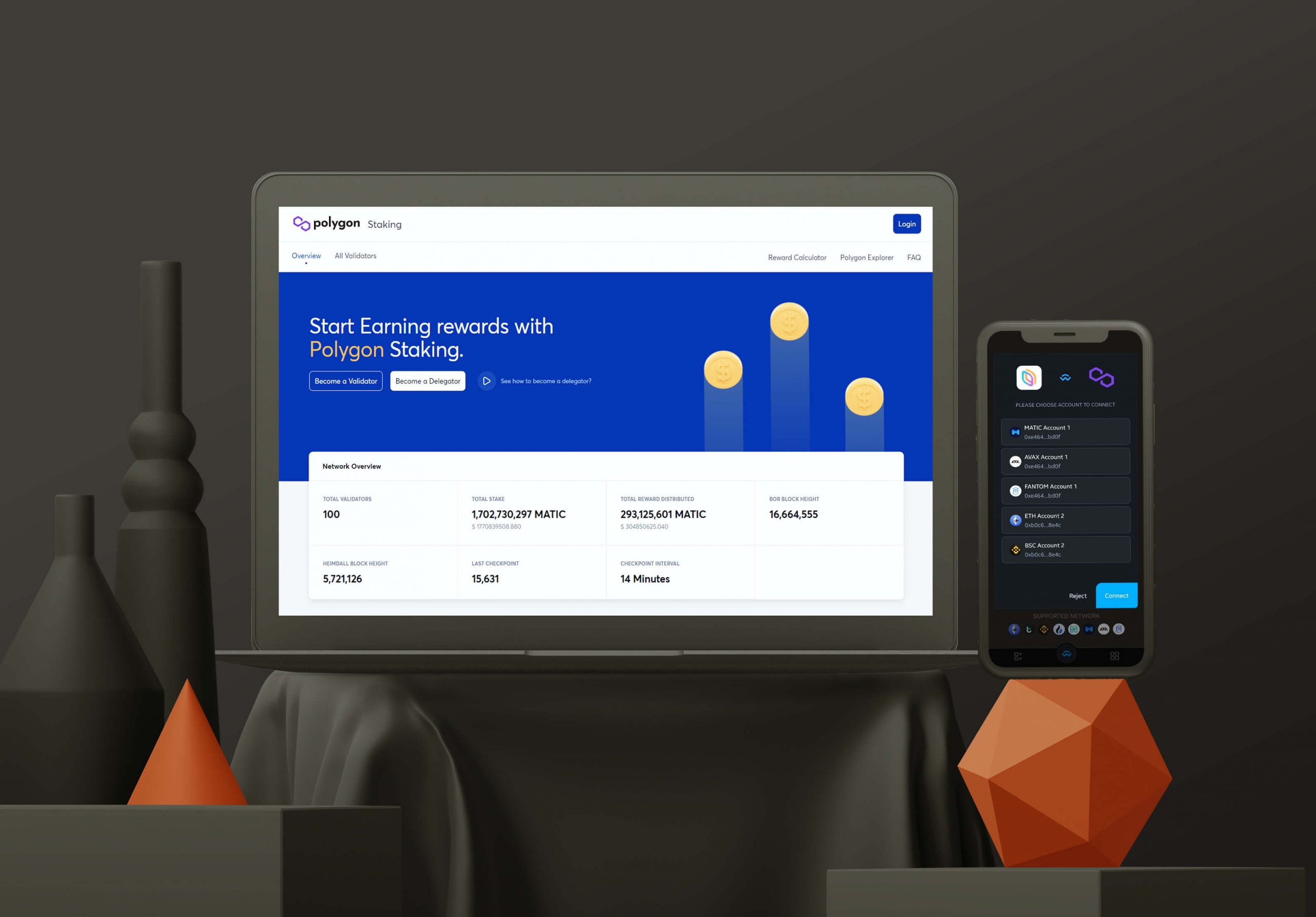 What is Polygon (MATIC)
The Concept
Polygon was previously known as Matic, is one of the first scaling infrastructure for Ethereum.
In 2021, Polygon has deployed the Polygon SDK as its core, which is a flexible framework. The SDK enables developers to build any types of Dapps at the lowest cost and highest efficiency.
On Polygon, one may create ZK Rollup chains, Optimistic Rollup chains, stand alone chains or any other kinds required by developers.
Polygon revolutionizes the whole structure of Ethereum into a full-fledged multichain system.
MATIC Token
$MATIC is the governance token of the whole Polygon Ecosystem, which incentivizes activities within the network by distributing its resources and ensures its security through PoS protocol.
It exists as an ERC-20 cross-chain token on both Ethereum and Polygon. 
The Max Supply of MATIC is 10,000,000,000 (token).
On Ethereum Explorer: https://etherscan.io/token/0x7d1afa7b718fb893db30a3abc0cfc608aacfebb0
On Polygon Explorer: https://polygonscan.com/token/0x0000000000000000000000000000000000001010
The Technology
Polygon as a scaling solution for Ethereum, has shifted the foundation from PoW to PoS that improves the performance of the whole network in size and scope.
It keeps all the Ethereum token standards from ERC-20 to ERC-721 (NFT), which simply means users can switch a token, or an NFT from Ethereum to Polygon for lower gas fee and higher transaction speed.
With block time ~2s, Polygon network can handle up to 7,200 TPS at 1/1000 fee in comparison to Ethereum network.
Polygon Bridge
This technology is called Polygon Plasma Bridge. 
At this moment, this is the only way to utilize Polygon as the second layer of Ethereum.
In short, user can bridge ETH, ERC-20 tokens, and ERC-721 (NFT) from the Ethereum main chain to Polygon.
The bridged version of mentioned assets on Polygon is the same entity with the same nature as on Ethereum.
A further explanation is staying on the Polygon Documentation at https://docs.matic.network/docs/develop/ethereum-matic/plasma/getting-started/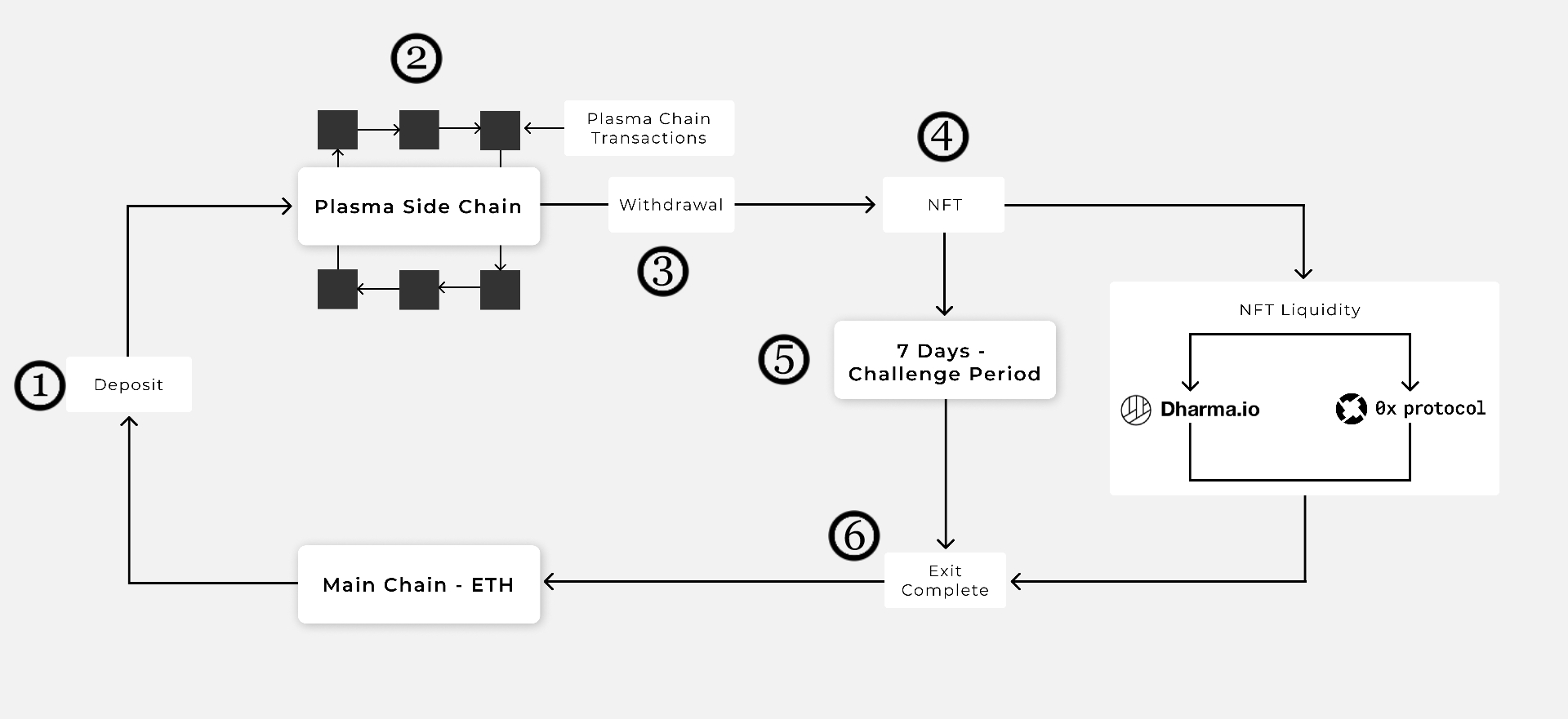 Polygon Dapps
Dapps on Polygon is growing exponentially from DeFi to Gaming, NFT, DAO, etc.
It all happens incredibly fast due to the development of Polygon SDK.
At the meantime, the most popular Dapp on Polygon is QuickSwap. We already crafted a quick guide to use QuickSwap here for you.
A complete list of Polygon Dapps also exists at awesomepolygon.com.
Connect To Polygon
To enjoy the power of Polygon, you need to connect to its network.
The Fastest Way: KEYRING PRO
This method will save you time in setting up your wallet, or approving your transactions.
KEYRING PRO exists as a Multichain Mobile Browser Extension, supports a wide range of Blockchain from Ethereum to Polygon, Binance Smart Chain, Houbi ECO Chain, Fantom, Avalanche, Harmony ONE, TomoChain, and more (coming soon).
ALL YOU NEED TO DO IS ONE SCAN
KEYRING PRO is now available on App Store, Play Store, and as APK for limited locations.



1. On KEYRING PRO, 'Create a new wallet' or 'Import a wallet', you can use 01 Private Key to import all wallets at once on all supported chains, which includes Bitcoin (BTC), Ethereum (ETH), Binance Smart Chain (BSC), Houbi ECO Chain (HECO), Harmony One (ONE), Polygon (MATIC), TomoChain (TOMO).
2. Go to Polygon Dapp
3. Click 'Connect to a Wallet'
4. Choose Wallet Connect, scan with KEYRING PRO, then choose 'Connect'
KEYRING PRO Demo Video
Browser Extension
(*) This method is unavailable for Safari or any browser that does not support 3rd-party extension.
1. Download Metamask Extension
2. Set up your wallet
3. Go to Networks, choose Custom RPC
4. Insert as below
Network Name: Matic Mainnet
New RPC URL: https://rpc-mainnet.matic.network
Chain ID: 137
Symbol: MATIC
Block Explorer URL: https://polygonscan.com/
 
5. Once inserted, click 'Save'
6. Go to Polygon Dapp
7. Click 'Connect to a Wallet'
8. Choose Metamask
9. Now, you can connect to Polygon Dapp by using Metamask
Matic Polygon Price
$MATIC price has increased vigorously in 2021 due to the development of Polygon SDK, which leads to the migration of multiple Ethereum Dapps.
Polygon Matic Price Prediction
If the Polygon network keeps growing quickly at this rate with more Dapps integrated, more people will use $MATIC to join the network.
The MATIC token has acquired 147,457 holders (Market cap: $6.7 billion USD) at the time of this article. Top 500 holding addresses keep 97.50% of the current circulation supply.
In fact over 70% of token distribution are locked in Polygon contracts, with a fraction of MATIC burnt gradually through time.
In short, MATIC is based on a deflationary model, where market demand for the token is growing steadily as the Polygon network expands.
Hence, Polygon price prediction for the long run is relatively higher than the current price of $1 USD. NFA (Not financial advice), the market cap of Polygon should reach at least $50 billion USD in the next few years.
Polygon Matic News
The fastest way to get Polygon Matic News is to follow their Twitter. They update everything to the community daily.
You can also visit Polygon Official Blog at https://blog.polygon.technology/
Useful Links
Polygon Homepage: https://polygon.technology/
Polygon Explorer: https://polygonscan.com/
Polygon Bridge: https://wallet.matic.network/bridge/
Polygon Wallet: https://keyring.app/
Documentation: https://docs.matic.network/
Exchange: https://quickswap.exchange/
Telegram: https://t.me/polygonofficial
Github: https://github.com/0xPolygon/
Blog: https://blog.polygon.technology/