What Is The Cryptocurrency Harmony (ONE)? Instructions on Staking
[vc_row][vc_column][vc_column_text]
What is Harmony (ONE)?
Harmony (ONE) is a decentralized blockchain platform designed as a bridge between scalability and decentralization effort. Their development focused on the idea that no platform has achieved a satisfying degree of balance between decentralization and scalability,
This chain has the following main features:
2-Second Transaction Finality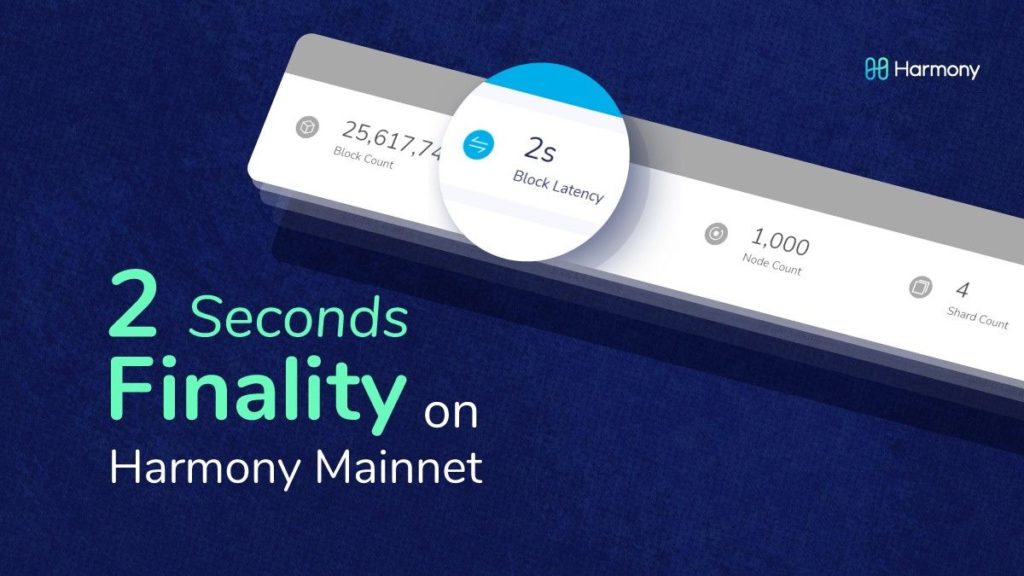 Harmony commits the block with a one-round consensus message using a Boneh-Lynn-Shacham (BLS) fixed-size signature. Additionally, it carries a 2-second block time against hostile and unavailable leaders without altering productivity.
As a result, it's a speedy transaction in 2 seconds, and there are hardly any fees. ($ 0.000 · 001)
Effective Proof Of Stake
A new PoS (Proof-of-Stake) mechanism has been designed to fulfill both network security and economic demand. Effective Proof-of-Stake (EPoS) reduces centralized control and equally distributes rewards to thousands of verifiers.
State Sharding
The blockchain is based on the Sharding mechanism. Specifically, it uses four types of shards, the beacon chain (shard 0), shard one, two, and three. Each shard supports 250 validators which suggests that Harmony has an upper limit of 1000 network nodes.
The blockchain boasts an unmistakable 2,000 transactions per second (TPS), which is multi-fold to the current Ethereum blockchain. It is stated that each new shard brings additional 500 TPS. The team aims to achieve 2,000 shards to facilitate 1 million transactions per second across the network.

Cross-Chain Interoperability-  FBFT Consensus
Harmony Bridge can connect any Proof-of-Work and Proof-of-Stake chains, It went for its own solution called Fast Byzantine Fault Tolerance (FBFT).
Today, the bridge for Ethereum and Binance Smart Chain protects tens of millions of cross-chain assets.
Developers can quickly execute the same EVM at the bytecode level by simply changing the chain ID. Therefore, you can easily migrate to Harmony using the standard Web3 tools you are familiar with.
Users can continue to use MetaMask and Ledger, but the fees are kept to a minimum. In addition, Any Ethereum wallet or portal will work with Harmony without any code changes or new installations. Fully compatible with both transactional messages and execution environments.
What is the 'ONE' Token?
They created "ONE" to keeps the entire ecosystem smooth. Especially, a vision of "For One and For all" derives the name "ONE." 
Furthermore, the "ONE" token is used to pay fees across the network and to stake. Indeed, participants get rewards in the form of tokens to use them further. People expected to use this token for governance across the Harmony protocol.
According to current stats, around 441 million tokens are minted every year. Additionally, the token is available in both ERC-20 on the Ethereum chain and BEP-2 on the Binance chain.
HARMONY (ONE) COMPATIBLE WALLET
Harmony compatible wallets include the browser extension (Chrome extension) Metamask and Harmony ONE Wallet, as well as the multi-chain wallet app KEYRING PRO.
KEYRING PRO is a multi-chain wallet that not only supports not only Harmony but also all chains.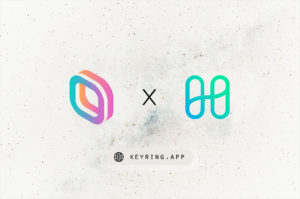 As of July 2021, it supports the following 9 types of chains
Bitcoin (BTC)
Ethereum (ETH)
Tomochain (TOMO): EVM
Binance Smart Chain (BSC): EVM
Houbi ECO Chain (HECO): EVM
(ONE): EVM
Polygon (MATIC): EVM
Avalanche (AVAX): EVM
FANTOM (FTM): EVM
HOW TO STAKE
Staking can be obtained by depositing it with a Validator. Users can follow 2 steps:
Sign In
At https://staking.harmony.one/welcome, select Create a new address (or use an existing address) and sign in with your wallet.
Select Validator
Select Validator from https://staking.harmony.one/validators/mainnet.
Then, click to stake from Delegate. Also, if you want to stop staking, you can also cancel it from Undelegate on the same page.
Let's deposit the Validator in a distributed manner while referring to the fee (FEES) and staking amount (STAKE). Staking can get about 10% to 11% APR.
"HARMONY BRIDGE" THAT REALIZES CROSS CHAIN
They migrated Bridge from Ethereum and Binance Smart Chain to Harmony.
You can set the amount and address to migrate from https://bridge.harmony.one/busd.
For ETH, you can use ETH which moves from ETH to 1 ETH (ETH on the Harmony chain).
It is also possible to move from the Harmony chain to Ethereum and Binance Smart Chain.
Their products
NFT marketplace "Da Vinci" allows you to create and sell NFTs
High APR Defi product "VIPER PROTOCOL (VIPER SWAP / Governance Token VIPER)"
They are developing Dapps and DeFi products one after another.
For more articles about products, please see " Product Introduction " here.
Download KEYRING PRO
KEYRING PRO is now available on iOS, Android, and APK



[/vc_column_text][/vc_column][/vc_row]