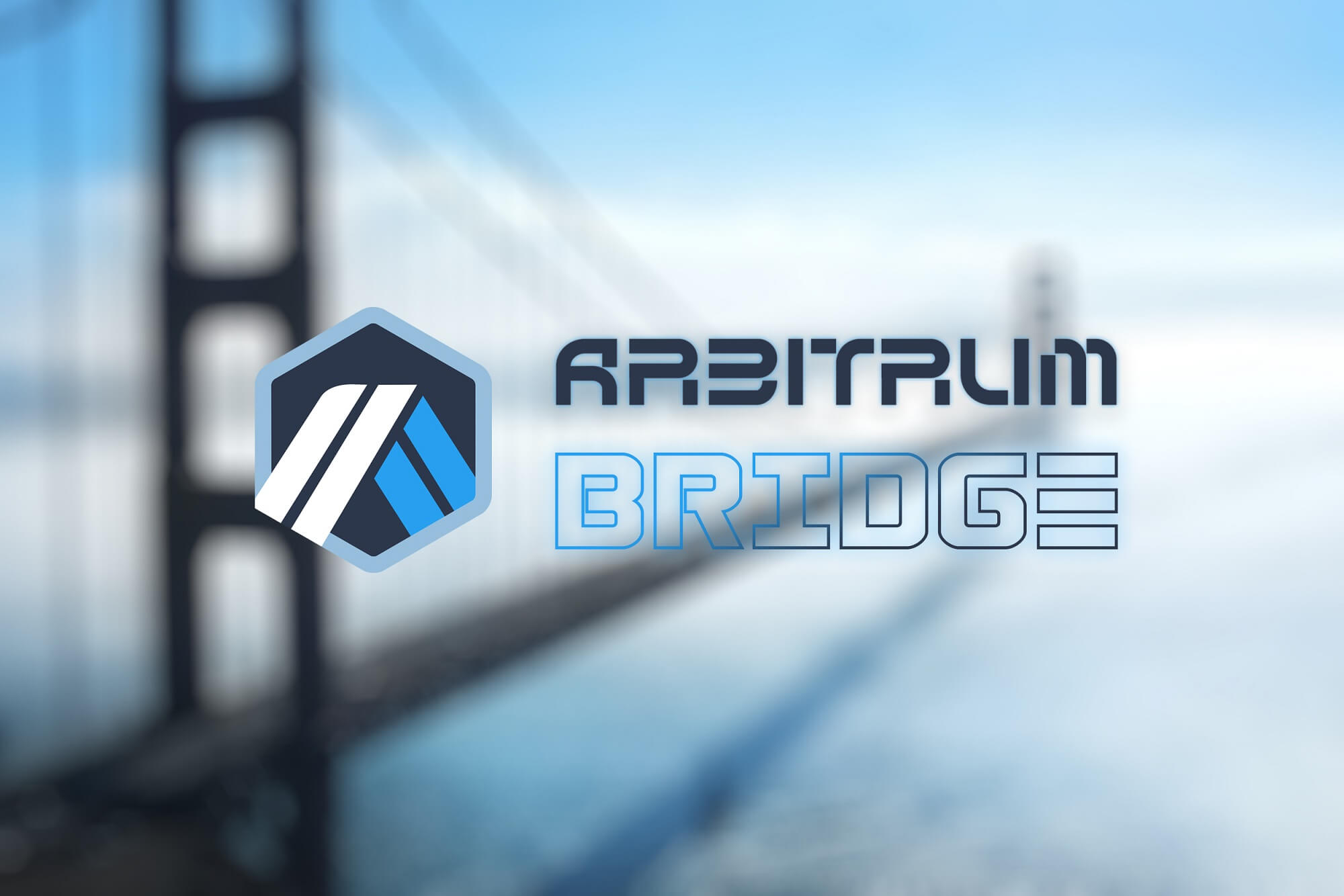 What is Arbitrum Bridge?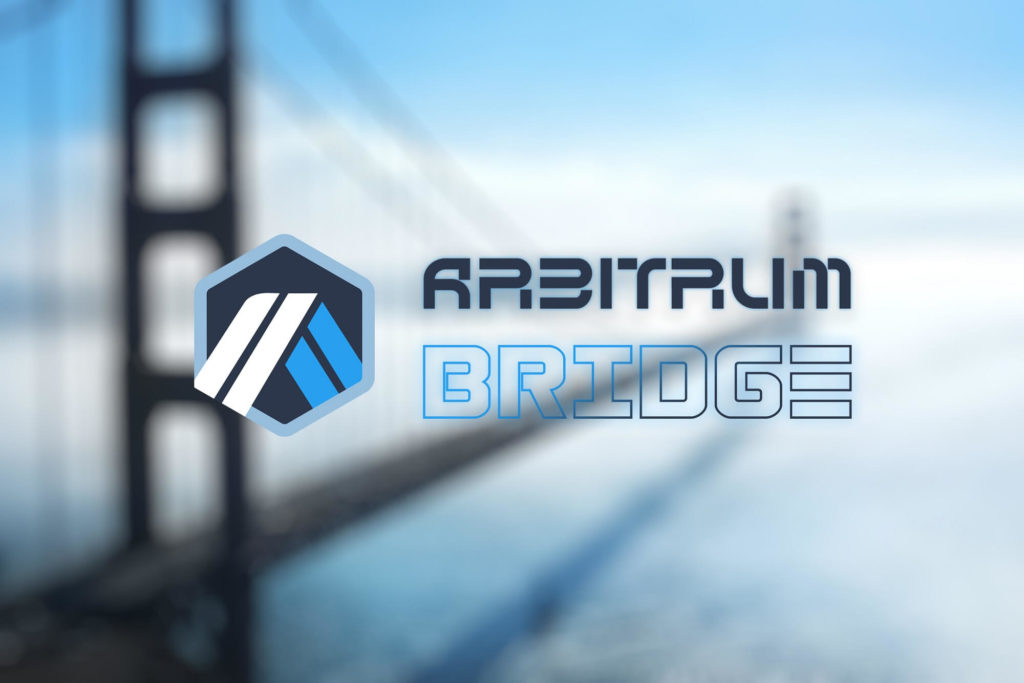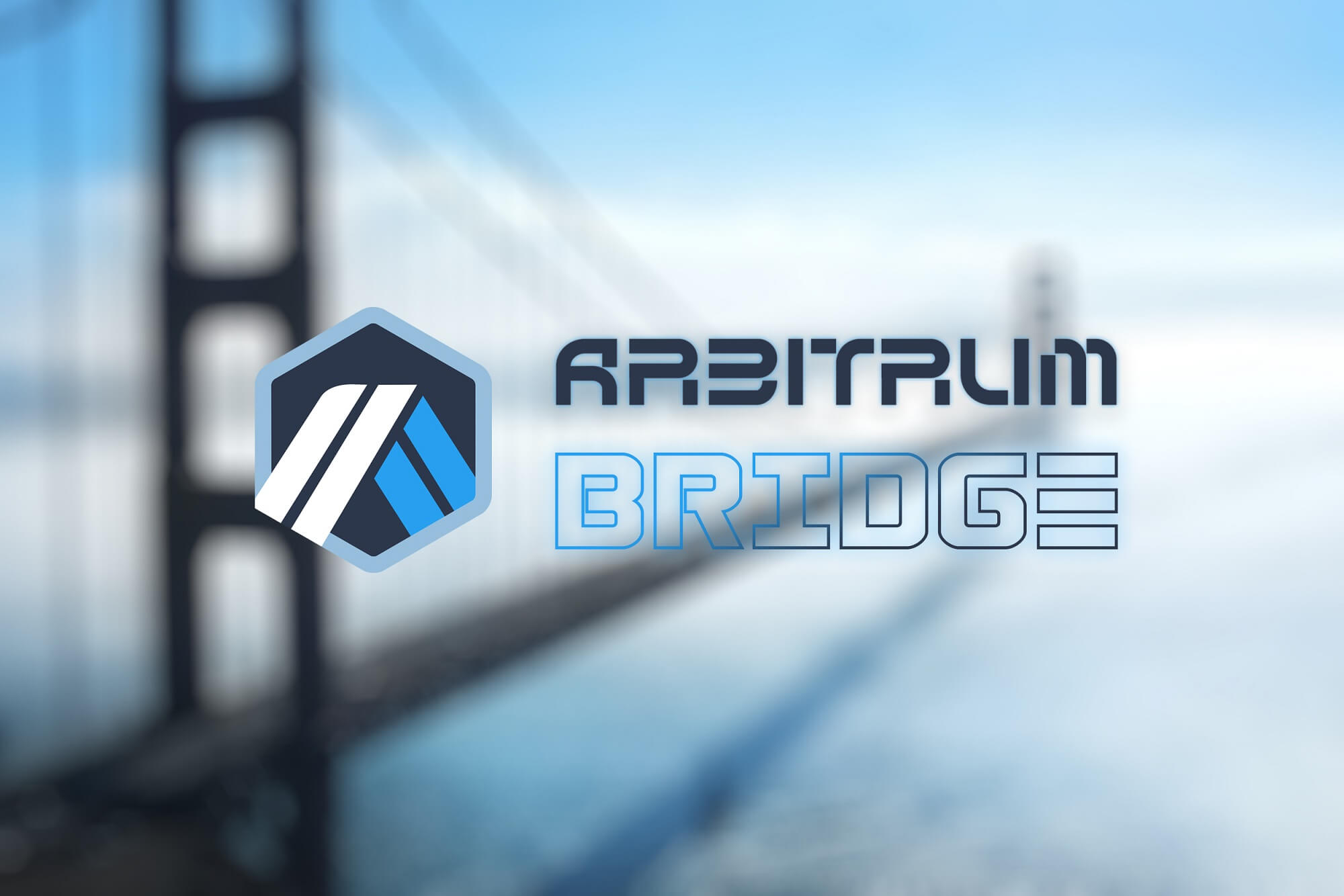 Arbitrum Bridge is the main gateway to transfer ETH and ERC-20 tokens from Ethereum (Layer 1) to Arbitrum (Layer 2).
You only need to connect your wallet to initiate the bridging process on Arbitrum Bridge.
>> ZKsync Airdrop <<
>> Matic Faucet <<
>> Polygon ZKEVM <<
Bridge to Arbitrum
1. Connect to Arbitrum Bridge with your wallet
Go to Arbitrum Bridge at bridge.arbitrum.io
Click "Connect Wallet', choose 'Wallet Connect'
Scan the QR with KEYRING PRO
On KEYRING PRO app, choose Ethereum chain, tap 'Connect'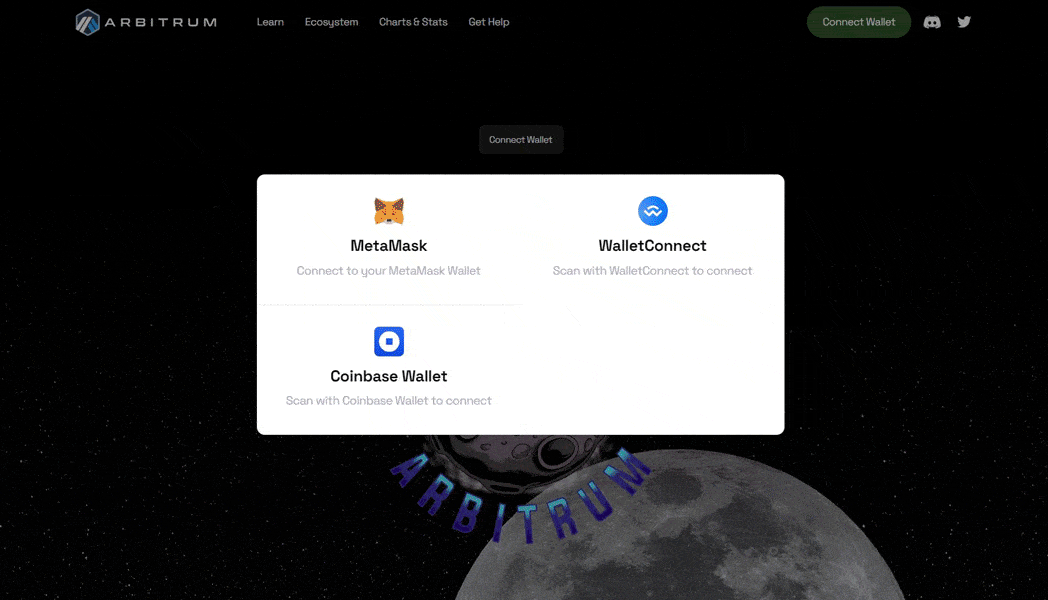 2. Choose either Arbitrum One or Arbitrum Nova to bridge to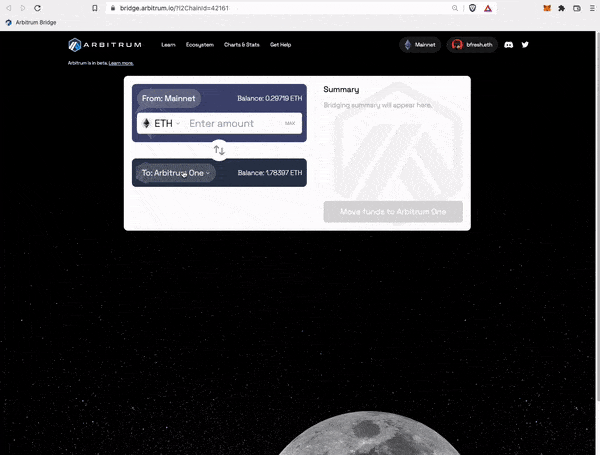 3. Select a token to bridge from Ethereum Network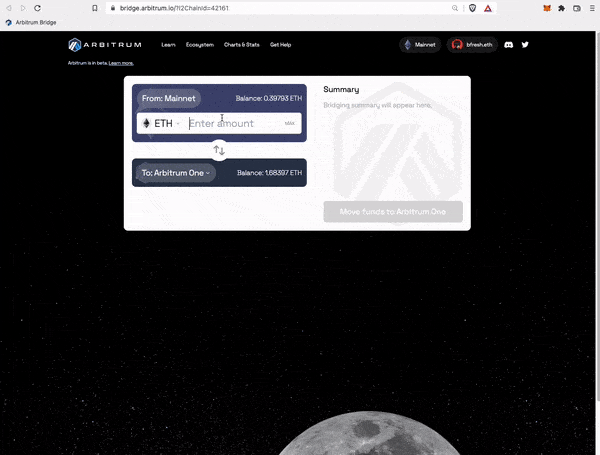 4. Enter the amount of ETH/token, then click 'Move funds to Arbitrum'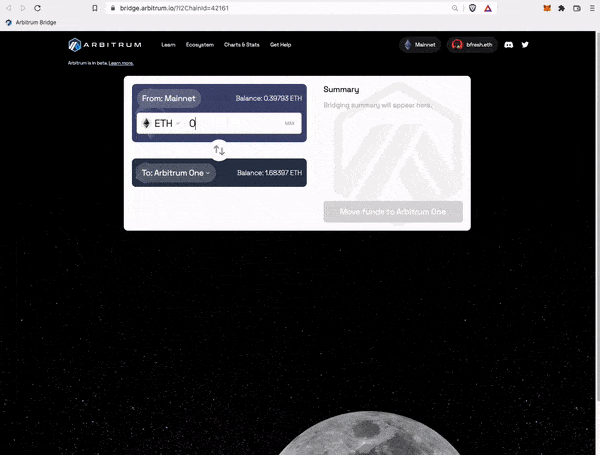 5. On KEYRING PRO, tap 'Confirm'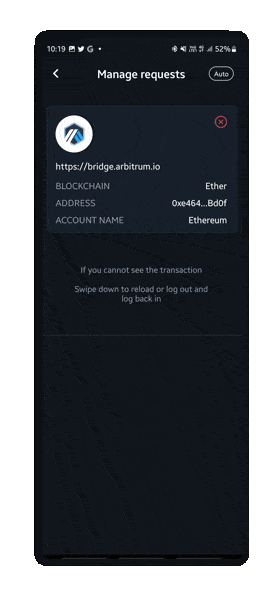 You will receive the bridged token from Arbitrum Bridge in less than 1 hour.
What is Arbitrum?
The concept of Arbitrum
The aggressive growth of Ethereum in the last few years has led to frequent network congestion and soaring transaction fees.
This issue is so-called the problem of scalability due to network infrastructure limitation.
Therefore, various scaling solutions such as Layer 2, sidechains have been introduced to support the Ethereum network (Layer 1).
Those new chains help users to transfer assets to a faster and cheaper environment that running parallelly to the Ethereum blockchain.
Arbitrum is one of those projects. It uses the idea of optimistic rollups to lower gas fees for transactions.
Basically, optimistic rollups allow smart contracts to "roll up" off-chain transactions into bundles, which spreads the costs of the bundled transactions efficiently.
As a result, Arbitrum optimistic rollups can lower gas fees and reduce network congestion, while enduring high security standards.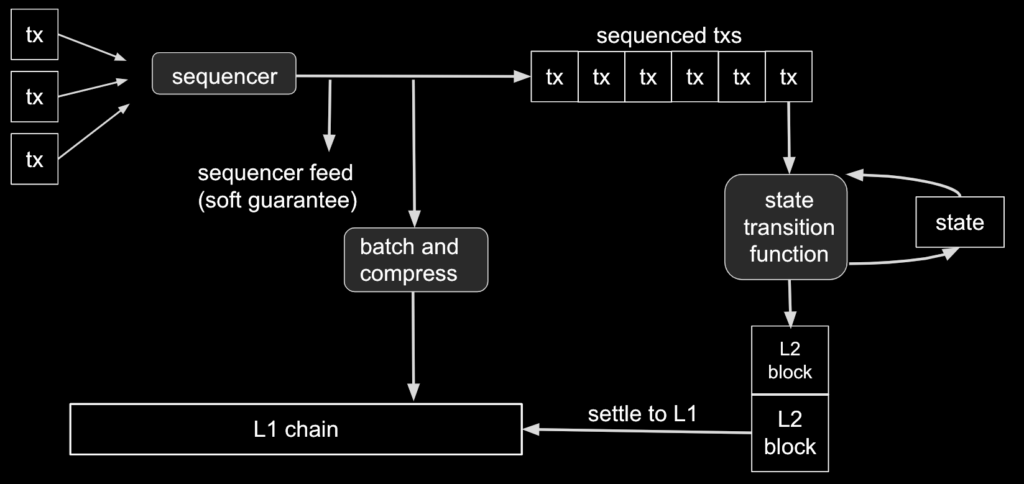 Arbitrum was developed by Offchain Labs, a New York-based company.
The network was built with certain advantages.
Trustless security: Security established by Ethereum network, with interoperability results between Layer 1 and Layer 2.
Compatibility with Ethereum: Capable of running unmodified EVM contracts, or unmodified Ethereum transactions.
Scalability: Shift contracts' computation and storage off the main Ethereum chain, allowing much higher throughput.
Minimum cost: Minimize cost per-transaction incomparison to Ethereum.
Investors
Arbitrum project raised a $20 million Series A in April 2021, promptly followed up by a $100 million Series B guided by Lightspeed Venture Partners that closed in August 2021.
Other investors include Pantera Capital, Ribbit Capital, Polychain Capital, Redpoint Ventures, Alameda Research and Mark Cuban.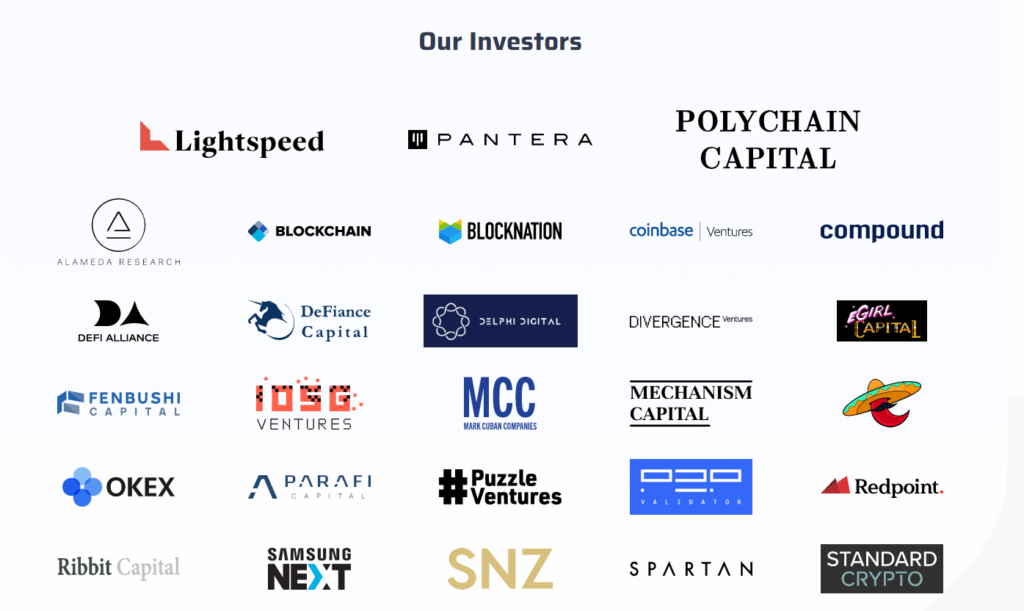 Arbitrum RPC
Arbitrum One RPC
Chain ID: 42161
Network Name: Arbitrum One
RPC: https://arb1.arbitrum.io/rpc
Currency Symbol: ETH
Block Explorer URL: https://arbiscan.io
Arbitrum Nova RPC
Chain ID: 42170
Network Name: Arbitrum Nova
RPC: https://nova.arbitrum.io/rpc
Currency Symbol: ETH
Block Explorer URL: https://nova-explorer.arbitrum.io
>> What is Rinkeby Etherscan <<
>> What is Avalanche Subnet <<
>> What is Binance Smart Chain Faucet <<
Add Arbitrum RPC to KEYRING PRO
Arbitrum is supported natively on KEYRING PRO, but you may learn how to add RPC on KEYRING PRO in the steps below.
Create a multichain account
Add RPC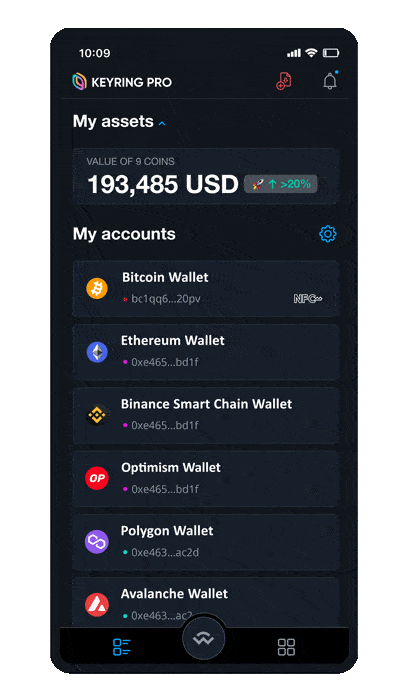 On home screen, tap 'Menu' icon
Choose 'Manage Chains'
Tap on the '+' icon
Insert RPC parameters, please refer to the RPC section above.
Tap 'Add'
On the home screen, choose an address you want to use on the newly added chain, or you can create a new account
Choose 'Use this address with other chains'
Choose the newly added chain
Tap 'Create'
>> What is GMX Crypto <<
>> What is Metis RPC <<
>> What is Matic Faucet? Mumbai RPC <<
>> What is Avalanche Subnet <<
>> 03 Things you should know about Bitcoin Rejoin <<