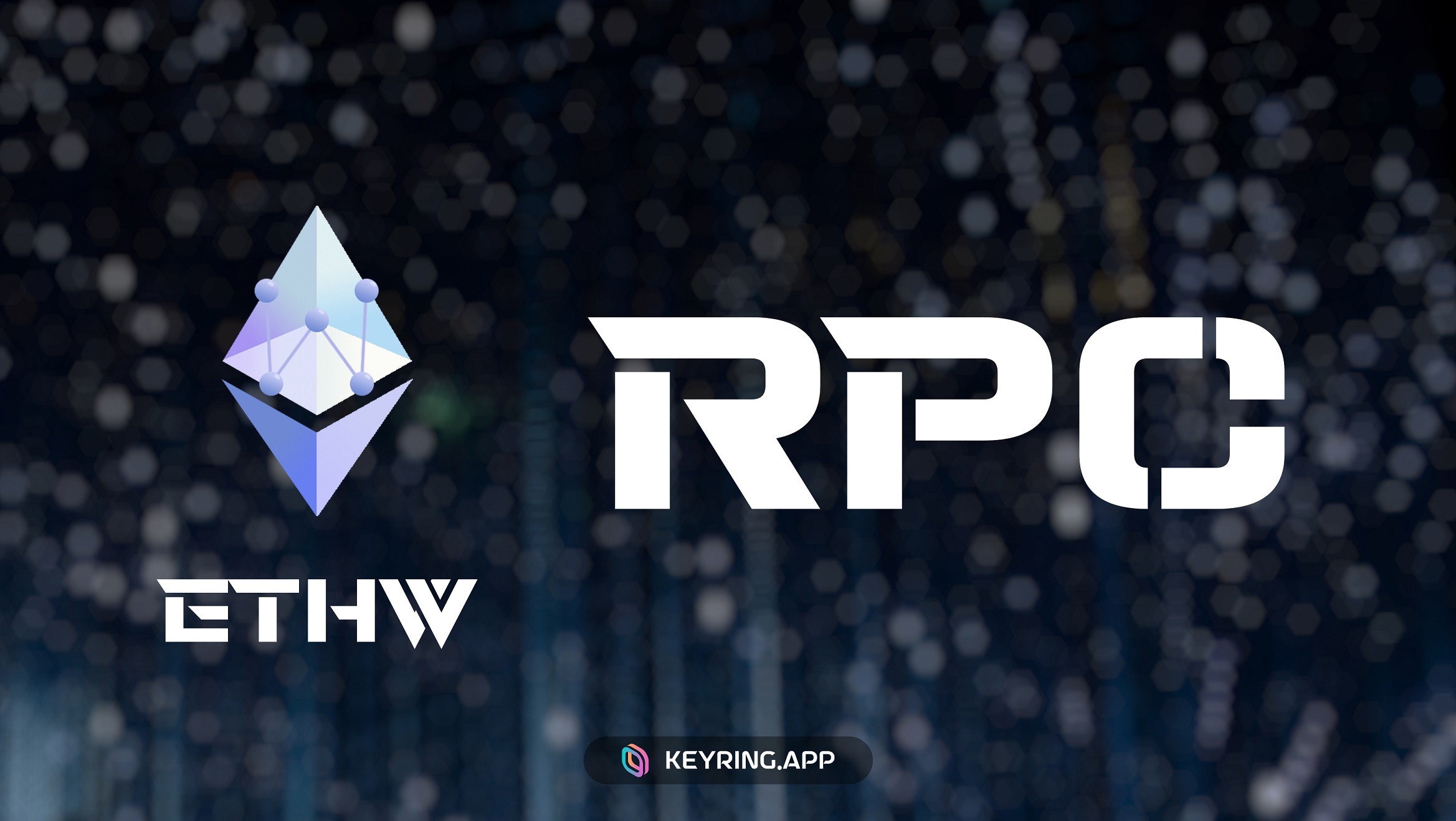 What is ETHW? Add ETHW RPC
What is ETHW RPC?
ETHW is the PoW (Proof-of-Work) version of ETH since the Merge, which successfully turns Ethereum network from PoW to PoS (Proof-of-Stake).
This means everything on the Ethereum network remains unchanged from ETH, tokens, NFTs to wallets such as KEYRING PRO, HB Wallet, Trust, etc. except for the core protocol of Ethereum is now PoS.
Most wallet addresses that have ETH until the network snapshot on September 15, 2022 will receive an airdrop of ETHW at the rate 1:1 (1 ETHW for 1 ETH).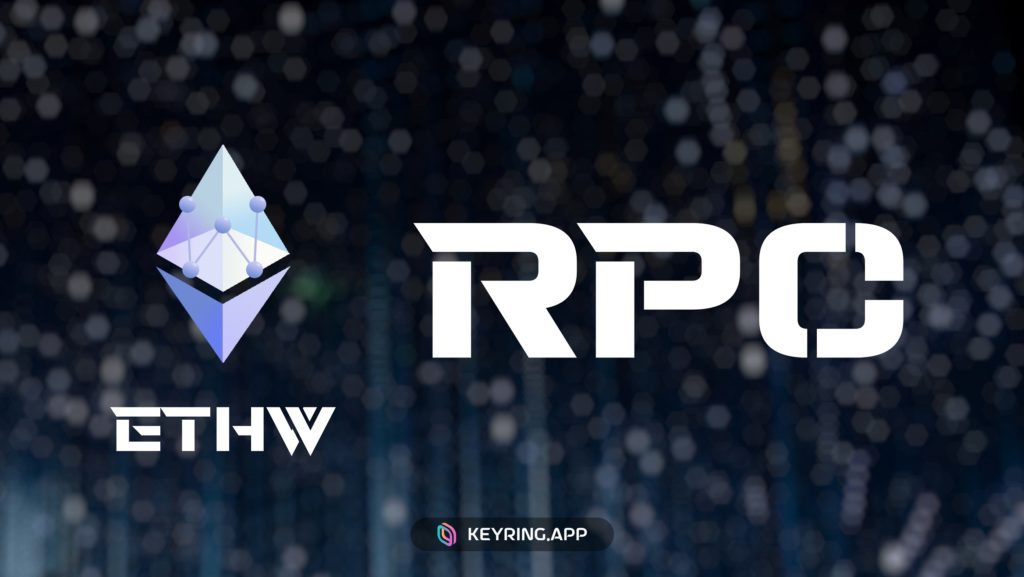 The event is quite similar to the last hard fork of Ethereum which separated Ethereum (ETH) from Ethereum Classic (ETC) in 2016.
ETHW so called EthereumPoW will continue to run on PoW, using the old source code.
If you have some ETH in your wallet before Sep.15, please try to add ETHW RPC to see if you have received the free airdrop.
Add ETHW RPC to KEYRING PRO
ETHW RPC
Chain ID: 10001
Network Name: ETHW
Network RPC URL: https://mainnet.ethereumpow.org
Currency Symbol: ETHW
Block Explorer URL: https://mainnet.ethwscan.com
Add ETHW RPC
Create a multichain account
Add RPC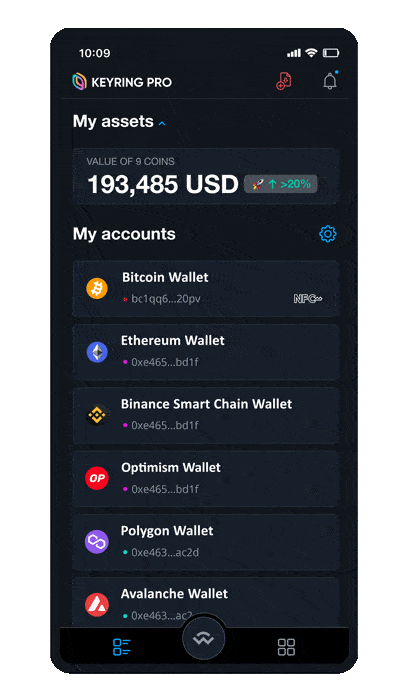 On home screen, tap 'Menu' icon
Choose 'Manage Chains'
Tap on the '+' icon
Insert RPC parameters, please refer to the RPC section above.
Tap 'Add'
On the home screen, choose an address you want to use on the newly added chain, or you can create a new account
Choose 'Use this address with other chains'
Choose the newly added chain
Tap 'Create'
>> Polygon Wallets <<
>> What is Matic Faucet? Mumbai RPC <<
>> What is Metis RPC <<
>> What is Rinkeby Etherscan <<
>> What is Avalanche Subnet <<
>> What is Binance Smart Chain Faucet <<
>> What is GMX Crypto <<
Where to sell ETHW?
Trade ETHW on KyberSwap
KyberSwap is one in multiple DEXs to support ETHW swap. Please refer to the video below for the instruction.
(*) Please keep in mind that the process will only produce ERC-20 token on EthereumPOW (ETHW). There is no official bridge from ETHW to ETH or vice versa, yet. 
Trade ETHW on CEXs
ETHW trading is now supported on various CEXs, such as OKX, Huobi, etc.
You can deposit your ETHW to CEXs to start trading. Please refer to the list below for supported exchanges.
>> What is Avalanche Subnet <<
>> 03 Things you should know about Bitcoin Rejoin <<