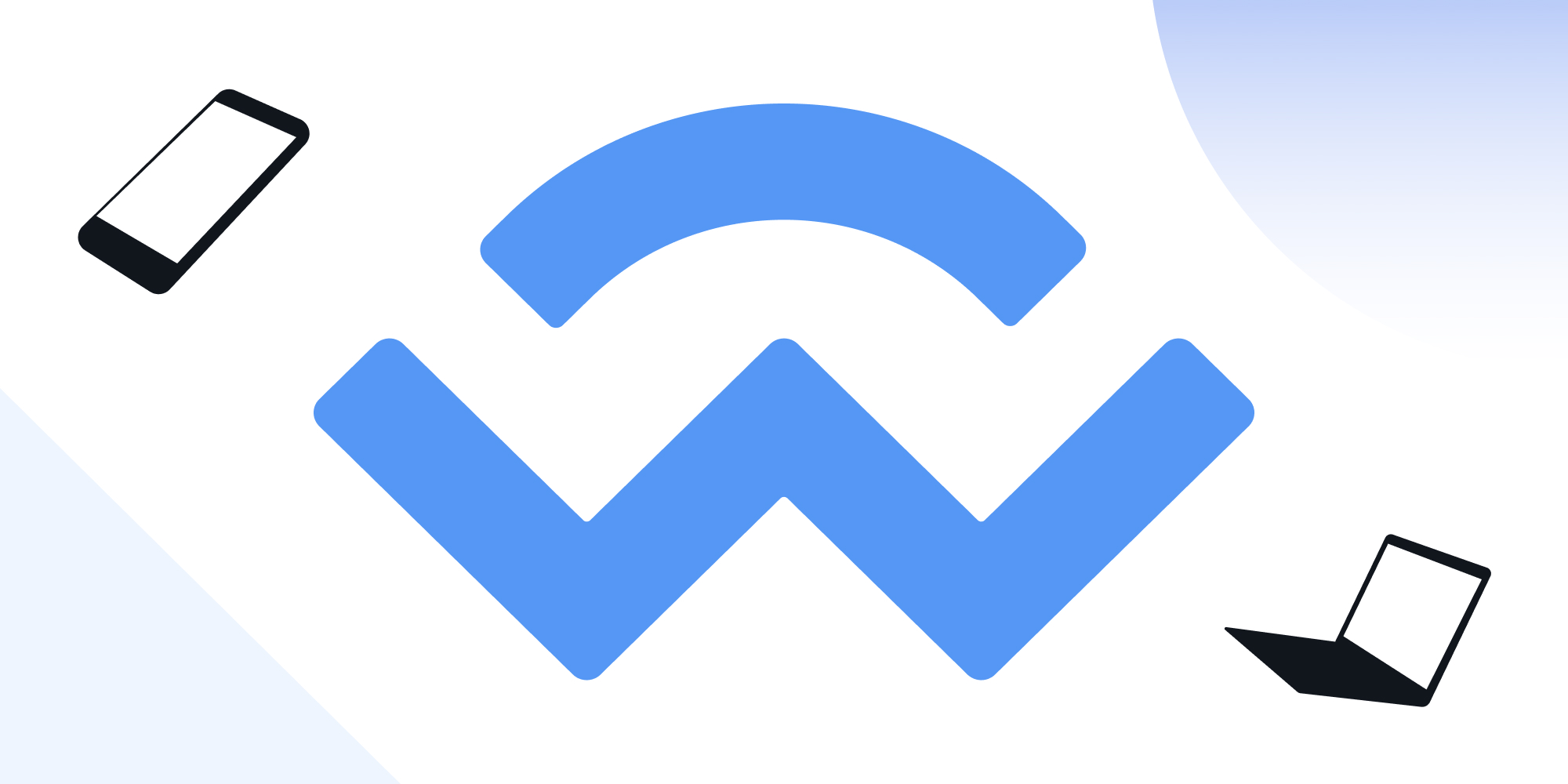 Walletconnect Facilitates Connections Between Wallets And Dapps

Get to know Walletconnect
What is Walletconnect and How does it work?
What is Walletconnect?
WalletConnect is an open-source protocol that enables mobile wallets to be securely connected to a decentralized application (Dapp). Additionally, the connection is the encrypted private key is not shared.
Simply, a user can interact securely with any Dapp from their mobile phone using end-to-end encryption by scanning a QR code, making Wallet Connect wallets a safer choice compared to desktop or browser extension wallets.
What needs to do is installing any of the mobile wallets that support Wallet Connect protocol, then everything is good to go.
How does it work?
WalletConnect is integrated into web applications to support mobile wallets. Afterward, connecting session starts by means of scanning a QR code or clicking an application deep link. 
Most people think that Walletconnect is an app. However, it is a protocol supported by many different decentralized applications and wallets to facilitate connections among various chains. Therefore, in order to experience Wallet connect, please install any wallet applications supporting the Wallet Connect protocol. In addition, WalletConnect wallets are available for Android and iPhone.
Keyring Pro exemplifies this function. Indeed, Keyring Pro is based on Walletconnect, so you can interact and manage your assets from many chains.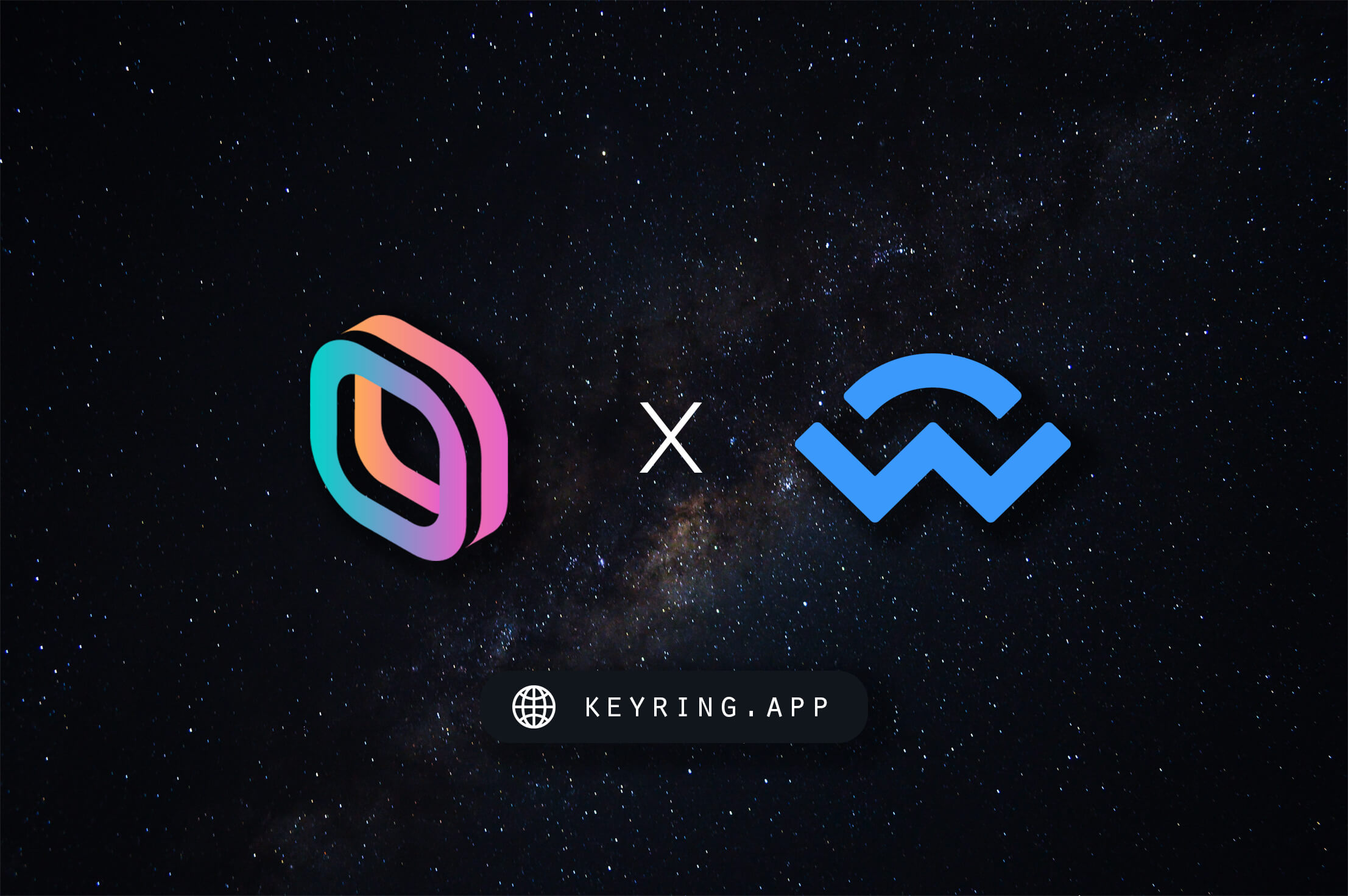 The advantages of Walletconnect
Wallet Connect sets up a link between two devices. Accordingly, it asks for a connection by one peer and responds to that connection.
You can connect your wallets via decentralized applications without downloading any wallet on your desktop.
Your assets are highly secure because the connection is always encrypted.
A new user finds the blockchain more friendly and easier to access to dApps.
Due to open-source software, anyone is eligible to be involved in improving development.
Connecting via Walletconnect wallets
Walletconnect Compatible Wallets

In order to know more about Walletconnect Compatible Wallets, please head to https://registry.walletconnect.org/wallets
How to use WalletConnect
Here's the instruction on how to use WalletConnect on both mobile and desktop Dapps:
1. Open a compatible Dapp
Find the Dapp you want to use, either on your desktop or mobile. Conveniently, here are examples of Dapps available at https://example.walletconnect.org/
2. Connect Your Wallet…
Most Dapps on Ethereum have an option which is 'Connect your Wallet', or the like. After you select this option, you will be able to connect via Wallet Connect if the Dapp supports it.
…On Desktop
Select WalletConnect, then use your wallet to scan the QR code that's displayed.
…On Mobile
If you're using a Dapp in your mobile phone, after selecting the Wallet Connect option in the Dapp, you'll see an option appear to 'Choose your preferred wallet'. Simply tap on the symbol that corresponds to the wallet you'd like to connect with.
This will open your wallet, and you can move on to authorizing the Dapp.
3. Authorize Dapp
You'll receive a notification asking whether you'd like to approve the connection. Particularly, when you authorize a Dapp to access your wallet, withdraw a number of assets (i.e. Tokens). However, it has a limitation which you are the one who decides on.
You can withdraw the authorization of Dapps at any time.
In Argent you can do this by going to Security → Authorized Dapps and following the instructions on-screen.
4. Confirm the transaction
You should be able to connect and use Wallet Connect.
As soon as you make a transaction with the Dapp, the system will ask you for approval when a popup appears in your wallet.
As with any other transaction you'll need to pay network fees ("gas").
Remember to disconnect your wallet from the Dapp afterward if you no longer intend to use it.
Download KEYRING PRO
KEYRING PRO is now available on iOS, Android, and APK