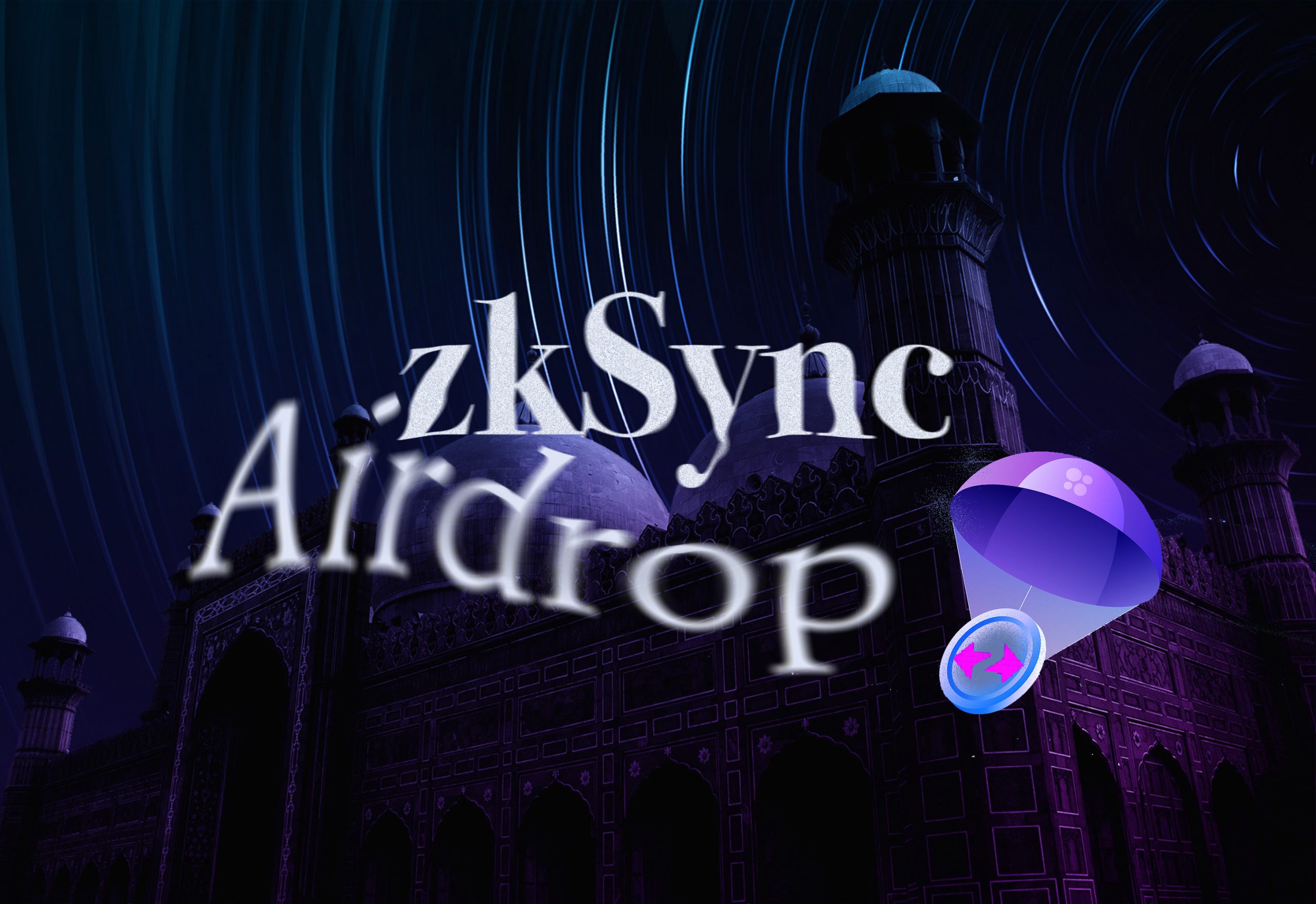 Game on with zkSync Airdrop
A zkSync airdrop is speculated to come.
In the crypto world, narratives are what move markets in many cases.
Think about what we've seen in the last few months.
Typically, airdrop mania swept the crypto land as $ARB made a bunch of people rich. We've seen tremendous activity. TVL is doubled as days go on.
From some perspectives, airdrop farming is one of the best risk/reward activities that you can do in crypto. Because the market is so competitive and there are new projects launching all the time. They usually offer token incentives for users to use their products.
That also ends up that users are benefiting because users can earn money.
So the question is: What is the crypto airdrop that could potentially be the next Arbitrum?
ZkSync Airdrop
After disclosing that the freshly launched network's zkEVM, zkSync Era, is open to the public, there are no plans to launch a token for now.
Matter Labs – the team behind the zkSync Era (known as an EVM-compatible Zk Rollup that is powered by ZkEVM) – has shared in an interview
"The team is focused on today's launch and further development of the protocol."
But Crypto Twitter is filling up with speculation that a token might eventually be forthcoming.
Potential users should start racking up transactions on the zkSync Era mainnet network and get ready to claim any rewards.
In order to rack in the possibility of a profit, traders everywhere start sharing strategies for getting in early in the zkSync airdrop.
At this point, this airdrop is no secret. And it is worth going for.
Paying it forward with zkSync Airdrop
Now, these are essential steps to stand the best chances of qualifying for the zkSync airdrop.
Activating your wallet on the zkSync Era Mainnet
With zkSync Era, you don't have to register a separate private key before activating.
ZkSync supports existing Ethereum wallets out of the box.
Follow the steps below to add zkSync Era using KEYRING PRO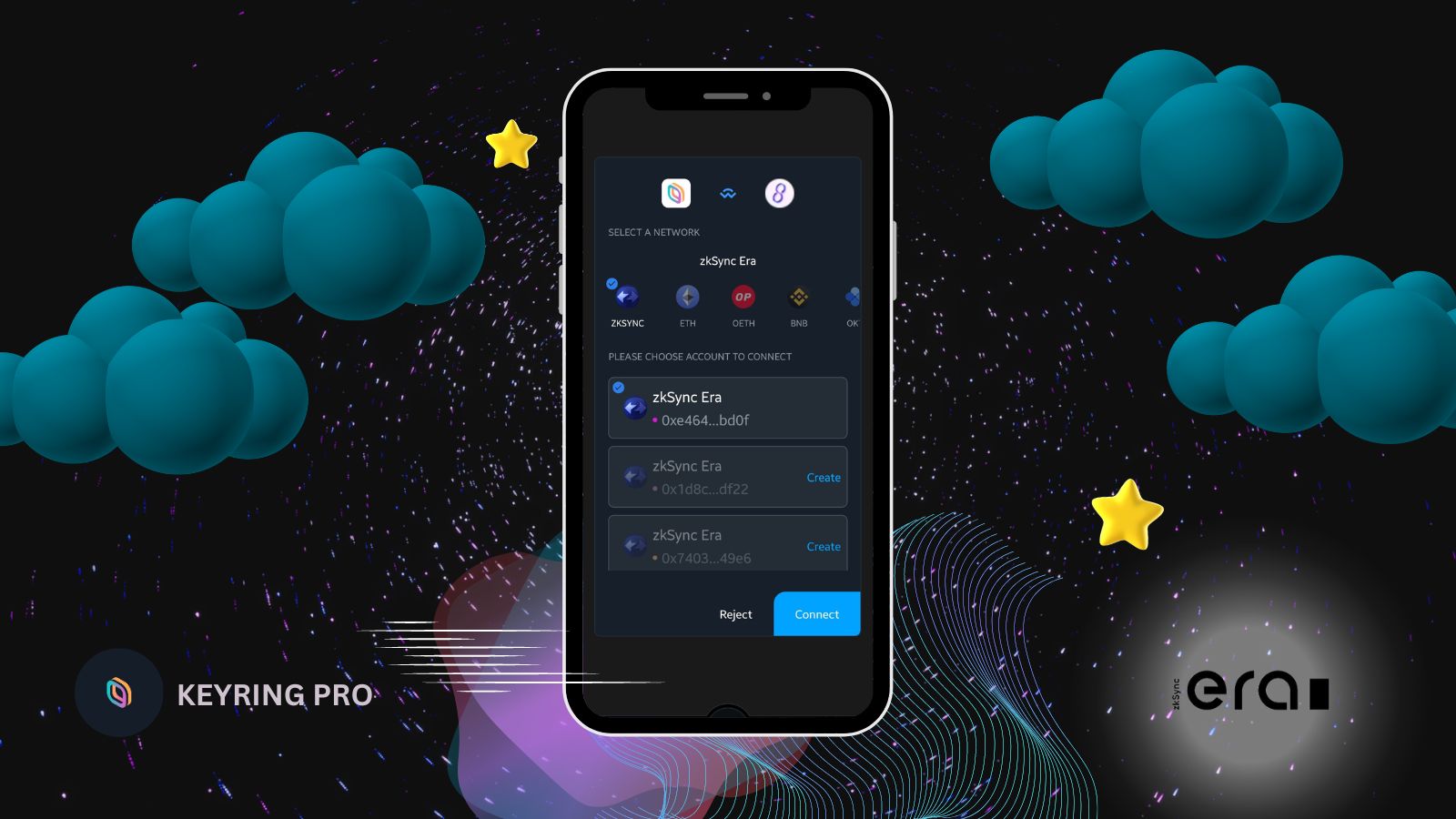 On the Menu, hit 'Manage Chains'
Type 'zkSync Era'
Tap 'Add chains' or 'Add chains & Create Account
Tap 'Create'
This step will allow you to begin bridging and depositing funds into the zkSync Era mainnet. To do so, simply select 'Manage chains' option on the Menu before selecting 'Add chains'. Enter 'zkSync Era' in the search field and connect to it. Congratulations! You have now activated your Keyring Pro wallet on the zkSync mainnet.
Depositing zkSync Era Mainnet
ZkSync Era is currently dominated by DEXs like SyncSwap and Mute.io.
These swap functions are among the first DEXs that have already been integrated into the zkSync Era ecosystem.
If you've already had ETH in your wallet, next, you will need to swap some of your ETH into a token of your choice. Again, do ensure that the network has also been changed to zkSync Era via the select network dropdown list on KEYRING PRO's interface.
Go to syncswap.xyz
Click 'Connect' on the top right corner of your screen
Choose 'WalletConnect v2'
Scan the QR on KEYRING PRO app
Choose an account to connect
Hit 'Connect'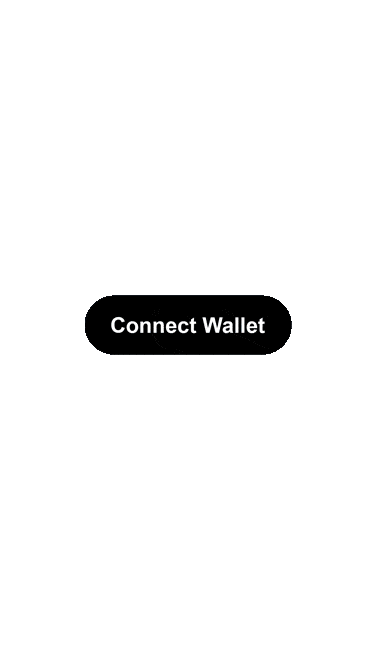 Next, you can start swapping between selected tokens by entering the amount.
SyncSwap is now verified by KEYRING PRO.

Interacting with the zkSync Era Mainnet
Currently, the list of new Dapps to try out on zkSync Era is growing day by day.
KEYRING PRO is on the list right now.
On the upside, some of these Dapps may even reward their early users, and this is subject to the own internal strategies of these projects.
Do bear in mind that as some of the applications listed may not be fully functional as of yet, you may have to spend some time sourcing for one that is currently available for use on zkSync Era.
Also, it is recommended to perform some swaps to increase the chances of qualifying for the zkSync airdrop. Once you have performed several transactions, head over to zkSync Era block explorer and connect to zkSync Era mainnet.
Then, input your wallet address in an appropriate field and it will reflect your interaction with the protocol.
The point here is to interact with the project, take some time to play around with it and explore its features.
Joining the zkSync Era community
zkSync's Twitter and Discord communities are always hyping around the topic.
You can increase your chances by attending possible TwitterSpace AMA sessions, collecting any available NFTs, or even finding more about the team's visions as well as the technical infrastructure behind zkSync Era.
Is zkSync Airdrop Confirmed?
Although zkSync airdrop is not yet confirmed, this article is what you want to use to get in a position to get an airdrop if it does take place.
zkSync team is fairly active in communities, so make sure you perform all the necessary steps beforehand to get ready for claiming the tokens during the zkSync airdrop.
Best of luck to everyone out there!


Got tips, questions, and comments? Please direct both vitriol and declarations of love on Twitter @KEYRING_PRO
[mailerlite_form form_id=1]