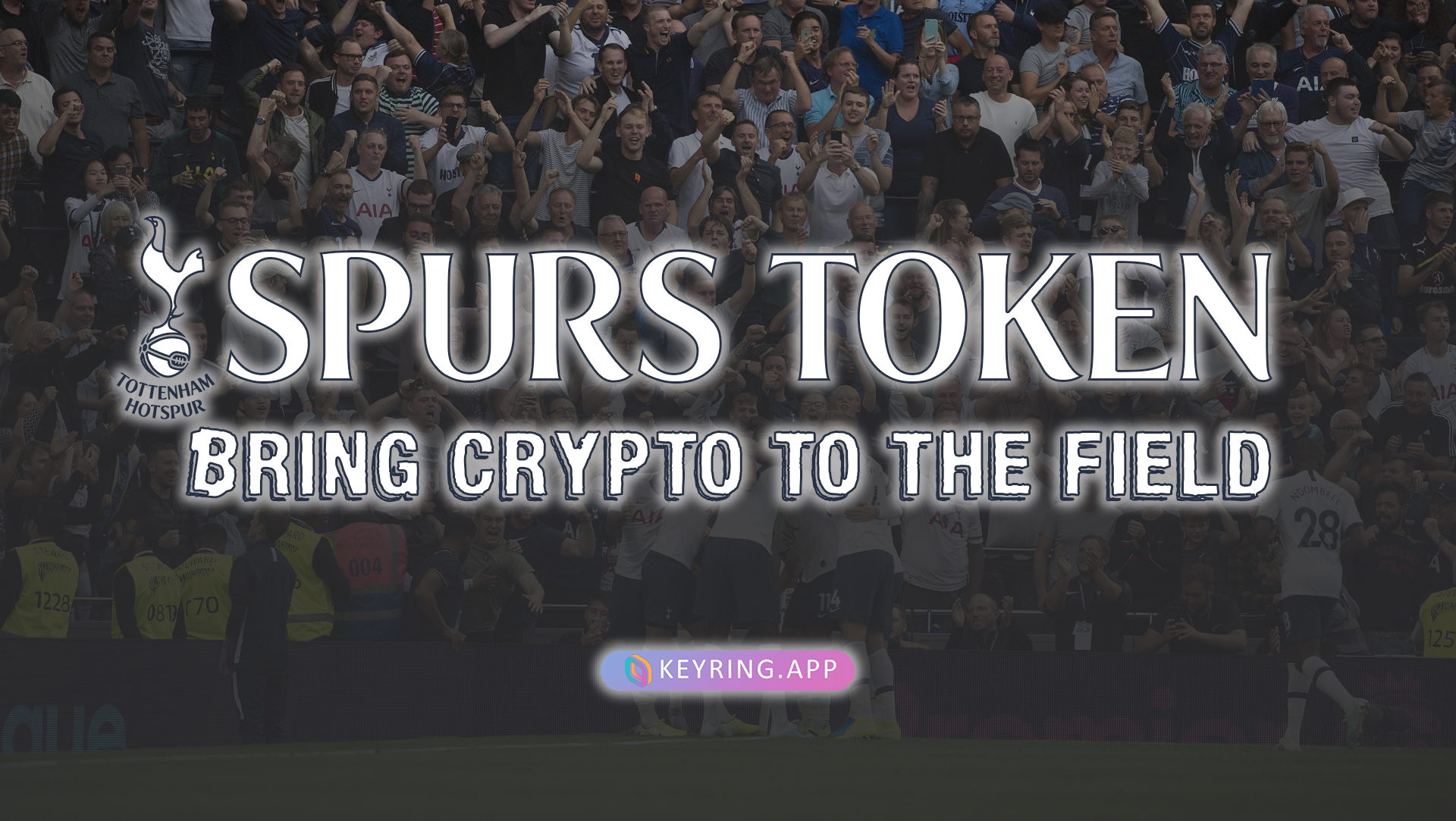 SPURS Token Makes Its Debut on October 4: Exciting News for Crypto Enthusiasts
What is SPURS Token?
SPURS tokens are the latest innovation in the world of football and blockchain. They are fan tokens that give you a voice and a stake in Tottenham Hotspur, one of the top clubs in the Premier League.
If you are a football fan, especially a Tottenham Hotspur fan, you might be interested in getting your hands on some SPURS tokens. As they represent your loyalty and engagement with the club.
By holding SPURS tokens, you can participate in club-related activities on Socios.com, such as influencing decisions, predicting outcomes, and competing for prizes. You can also enjoy benefits such as VIP tickets, merchandise vouchers, and meet-and-greets with players and staff.
SPURS Tokens will be launched on October 4.
How to get SPURS Tokens?
You can obtain SPURS tokens in two ways:
If you are a Season Ticket Holder or a One Hotspur Member, you will be offered free Fan Tokens at launch. The number of free tokens depends on your membership type. You will receive a voucher code via email on Wednesday 4 October, which you can redeem within the Socios.com app.
If you are not a Season Ticket Holder or a Member, you can purchase Fan Tokens for an initial price of $2 (approximately £1.65) each from Wednesday 4 October. You will need to use Chiliz (CHZ), a crypto asset on the Chiliz blockchain, to buy Fan Tokens.
You can get Chiliz from various exchanges or directly from the Socios.com app.
Join the SPURS FTO event to get SPURS Tokens on launch day with 4 simple steps:
Download Socios.com App.
Go to the Football tab and select Tottenham Hotspurs as your team.
Add/Purchase CHZ tokens.
Join the SPURS FTO and buy SPURS Tokens.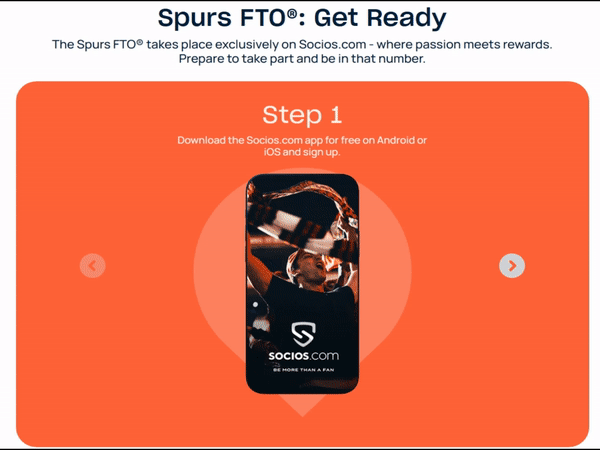 > How to Complete the Venom Testnet Campaign and Claim Your Free NFTs. <
> "Web3.com"project! How to join the Web3 airdrop. <
What are the benefits of SPURS Token?
The benefit of SPURS tokens is that they allow you to reward your passion for Tottenham Hotspur with access to a unique range of club-related activities, rewards and experiences. Here are some of the benefits that you can enjoy with the SPURS tokens:
Have a say in some of the club's decisions through official polls on Socios.com.
Earn points to unlock rewards and experiences by participating in in-app features, games and competitions on Socios.com.
Get discount vouchers for the online club shop, where you can buy official merchandise.
Feature in the matchday programme, share messages on the big screen and LED boards, and receive personalized player messages.
Fly with the team, watch training, play on the pitch at Tottenham Hotspur Stadium, and join the team on their summer tour.
Partake in a virtual meet and greet with a club legend, get VIP box tickets, private stadium tours, and signed shirts.
Access game-used items and behind-the-scenes experiences.
Participate in a private experience at F1 DRIVE – London (coming soon).
These are some of the amazing benefits that you can get with the SPURS tokens. To get them, you need to have a certain number of SPURS tokens in your Socios.com app wallet. The more tokens you have, the more benefits you can access.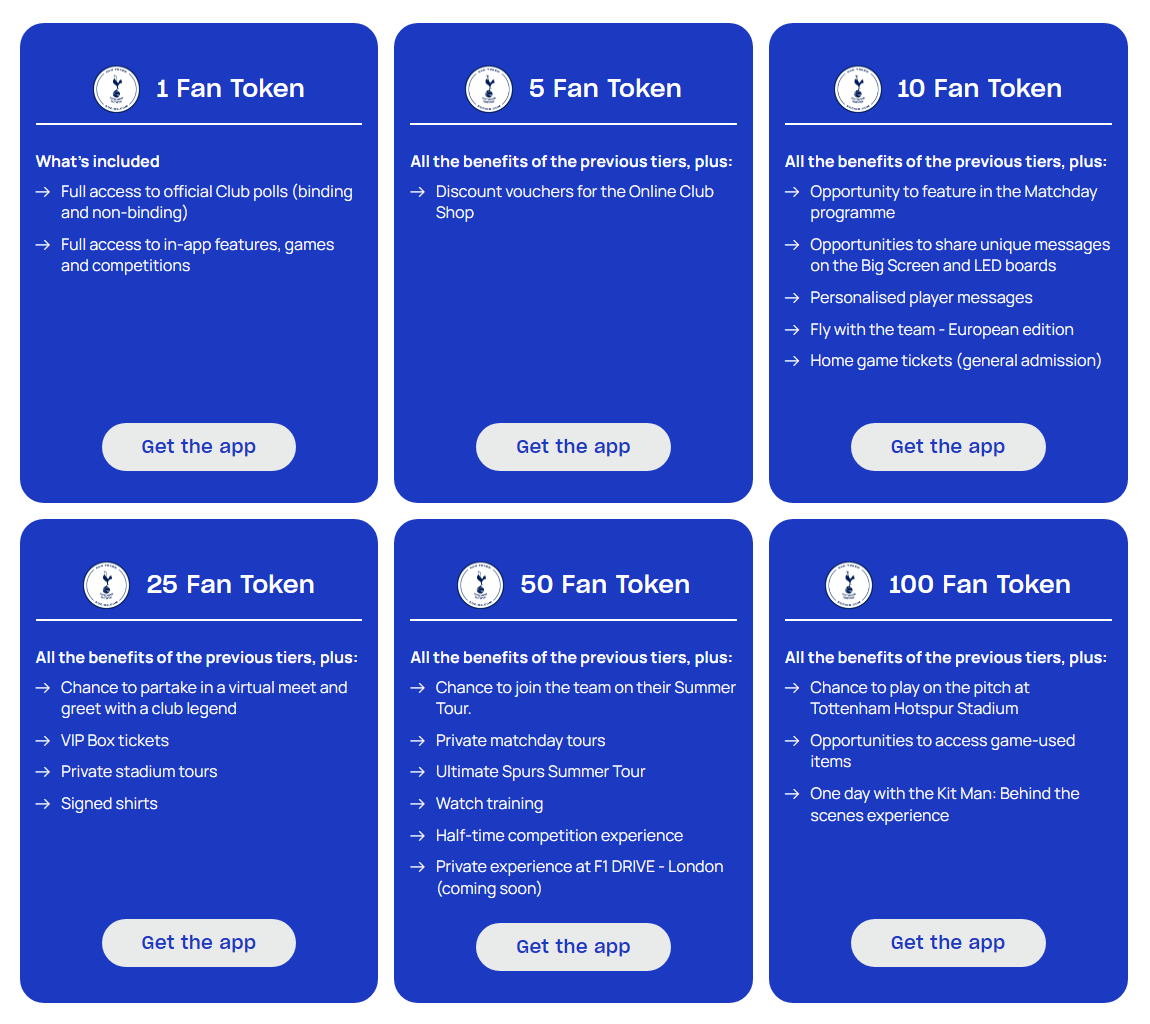 You can also trade your tokens on the app and see their value change depending on supply and demand.
What does it mean to the Crypto world?
As of the date of this composition, Tottenham Hotspur has become one of the latest prominent football teams to embrace the world of cryptocurrency. This move puts them in the company of other football giants like Paris Saint Germain, Juventus, Barcelona, Manchester City, and Bayern Munich, among others.
This development is a promising sign for cryptocurrency enthusiasts. With major football clubs entering the crypto arena, they bring along their extensive fan bases. This influx of fans could potentially inject a substantial amount of liquidity into the market, offering a positive influence on the currently frozen crypto market.
Additionally, this development underscores the increasing real-world applications of cryptocurrency. Over time, it's possible that cryptocurrency could seamlessly integrate into everyday life as a commonly used payment method.
How to add Chiliz (CHZ) token KEYRING PRO wallet?
To buy Fan tokens, not only SPURS Tokens but any team tokens you want on Socios.com, you need Chiliz (CHZ), and KEYRING PRO Wallet- a trusty wallet to hold your crypto secure.
Here's how you can add CHZ tokens to your KEYRING PRO Wallet for easy trading:
Download the KEYRING PRO Wallet.
Click on your portfolio.
Scroll down and click on "+add token".
Choose the ETH network.
Input the CHZ contract address: 0x3506424f91fd33084466f402d5d97f05f8e3b4af
Hit "Next".
"Add" and done.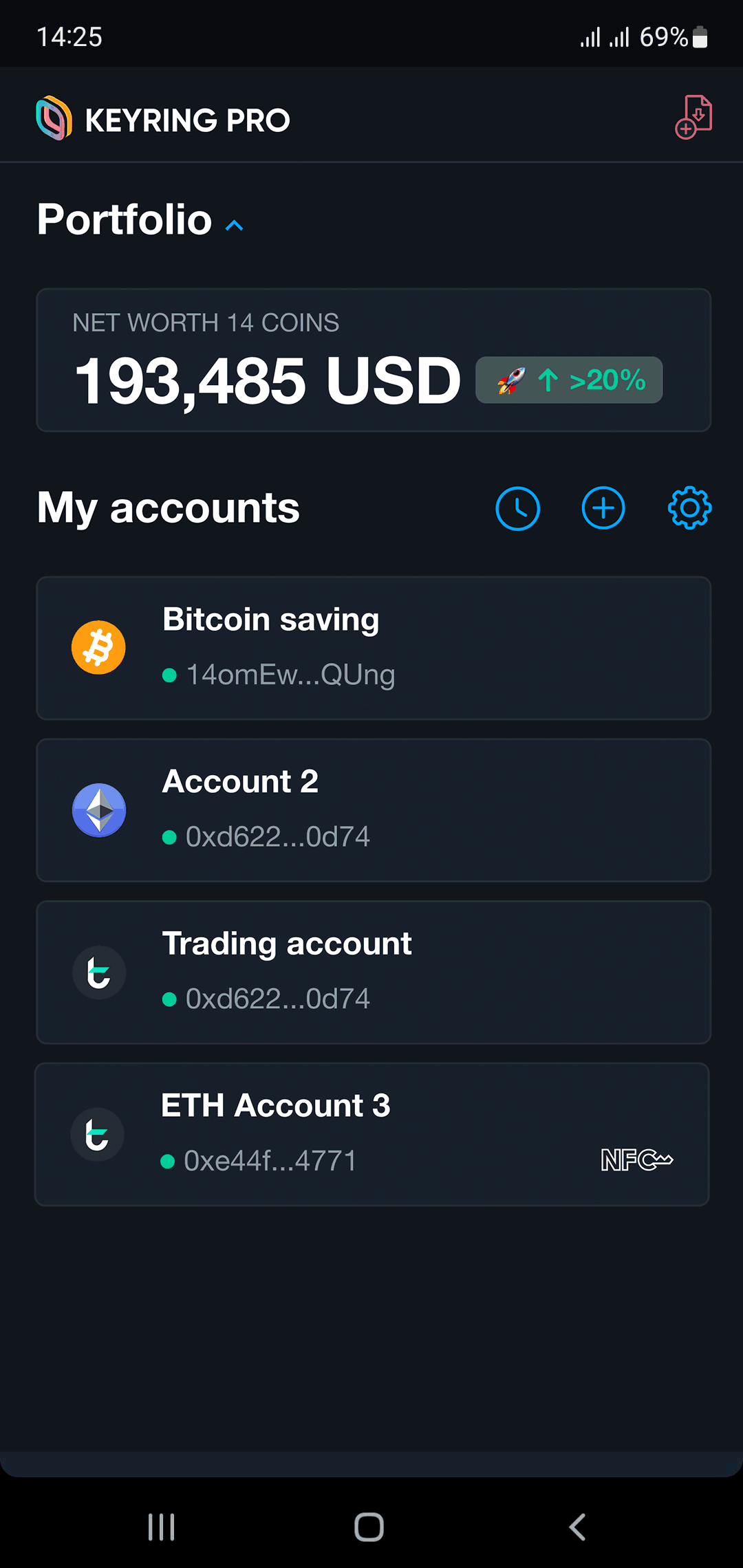 > Linea Airdrop | 5 Ways to participate in the Airdrop quickly. <
> What is Gitcoin Passport? Airdrop Essential Tool. <