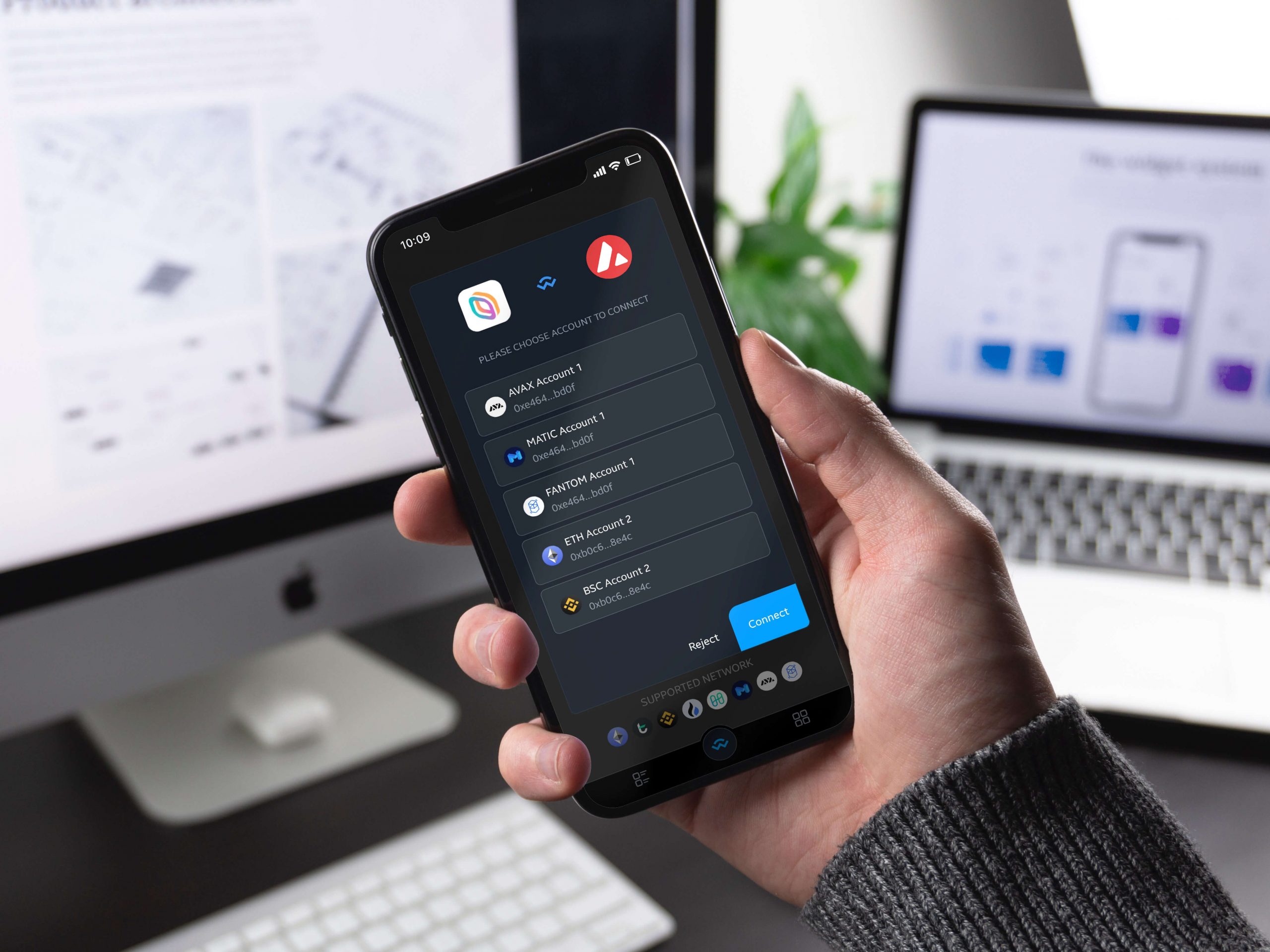 What is Avalanche Crypto?
What is Avalanche Crypto (AVAX)
Avalanche Network
Avalanche is one of the fastest networks in the Blockchain industry (> 4,500 TPS).
The Avalanche network is based on PoS (Proof-of-Stake) protocol with Smart Contract execution time measured by time-to-finality (< 2 seconds).
Its mainnet was launched on September 21, 2020, which includes 3 built-in blockchains: Exchange Chain (X-Chain), Platform Chain (P-Chain), and Contract Chain (C-Chain).
All 3 blockchains are secured and validated by the Primary Network. The Primary Network is an exclusive subnet, where all members of custom subnets must join the Primary Network by staking at least 2,000 AVAX.
In just a few months after the mainnet event, Avalanche has grown rapidly with over 100+ individual projects, $1.4M+ of AVAX burned (reducing supply), 950+ individual block-producing validators.
Exchange Chain (X-Chain)
The X-Chain is a decentralized platform on Avalanche network for creating and trading digital smart assets, where fees are denominated in AVAX.
It represents the concept of Avalanche Virtual Machine (AVM).
Platform Chain (P-Chain)
The P-Chain serves as the metadata blockchain on Avalanche, which coordinates validators, keeps track of active subnets, and enables the creation of new subnets.
It implements the Snowman consensus protocol, allows clients to create subnets, add validators to subnets, and create blockchains.
Contract Chain (C-Chain)
The C-Chain enables the creation of Smart Contracts which based on the concept of Ethereum Virtual Machine.
What is Avalanche Crypto (AVAX)
$AVAX is the native token of Avalanche Blockchain on C-Chain in the standard of ARC-20.
The token plays an important role that ensures the stability and security of Avalanche network.
Pay for transaction fee

Stake to secure the network and earn reward

Open governance
What is ANT Avalanche
$ANT stands for Avalanche Native Token. The token exists on the X-Chain with a fixed-cap (variable-cap token).
ANT token has no counterpart within the EVM. Hence, the C-Chain has some minor modifications to support holding ANT balances and transferring ANTs to the C-Chain.
Avalanche ARC-20
Avalanche ARC-20 is a token standard that matches ERC-20 standard on Ethereum.
It basically wraps an underlying Avalanche Native Token that enables users to bridge tokens from Ethereum to Avalanche.
Avalanche Bridge
The Avalanche Bridge (AB) lets users transfer ERC-20 tokens from Ethereum to Avalanche's C-Chain and vice versa.
You can access Avalanche Bridge at bridge.avax.network
Avalanche Dapps
Dapps on Avalanche are growing rapidly from DeFi to Gaming, NFT, DAO, etc.
Avalanche Network is now adopted by popular Ethereum Dapps as Anyswap, Pangolin, etc.
Get the full list of Dapps at avax.network/ecosystem
Avalanche Coin Price Prediction
If the Avalanche network keeps growing speedily at this rate with more Dapps integrated,  more people will use $AVAX to pay for transaction fees.
It basically means the price will most likely go up in the long run.
Avalanche Wallet
To enjoy the power of Avalanche, you need to connect to its network.
The Fastest Way: KEYRING PRO
This method will save you time in setting up your wallet, or approving your transactions.
KEYRING PRO exists as a Multichain Mobile Browser Extension, supports a wide range of Blockchain from Ethereum to Polygon, Binance Smart Chain, Houbi ECO Chain, Fantom, Avalanche, Harmony ONE, TomoChain, and more (coming soon).
ALL YOU NEED TO DO IS ONE SCAN
KEYRING PRO is now available on App Store, Play Store, and as APK for limited locations.



1. On KEYRING PRO, 'Create a new wallet' or 'Import a wallet', you can use 01 Private Key to import all wallets at once on all supported chains, which includes Bitcoin (BTC), Ethereum (ETH), Binance Smart Chain (BSC), Houbi ECO Chain (HECO), Harmony One (ONE), Polygon (MATIC), TomoChain (TOMO).
2. Go to Avalanche Dapp
3. Click 'Connect to a Wallet'
4. Choose Wallet Connect, scan with KEYRING PRO, then choose 'Connect'
Browser Extension
(*) This method is unavailable for Safari or any browser that does not support 3rd-party extension.
1. Download Metamask Extension
2. Set up your wallet
3. Go to Networks, choose Custom RPC
4. Insert as below
Network Name: Avalanche Network
New RPC URL: https://api.avax.network/ext/bc/C/rpc
Chain ID: 43114
Symbol: AVAX
Block Explorer URL: https://cchain.explorer.avax.network/
5. Once inserted, click 'Save'
6. Go to an Avalanche Dapp
7. Click 'Connect to a Wallet'
8. Choose Metamask
9. Now, you can connect to Avalanche Dapp by using Metamask
AVAX Staking Rewards Calculator
You can stake $AVAX to become a validator on Avalanche Primary Network and earn reward.
The minimum staking amount is 2,000 AVAX (~$24,000 USD at the time of this article)
AVAX Staking FAQ can be found at: https://docs.avax.network/
You can refer to AVAX Staking Rewards Calculator to figure out the ROI at stakingrewards.com/earn/avalanche
Where to buy AVAX Avalanche
You can purchase AVAX Avalanche on popular exchanges as Binannce, Houbi, Kucoin, etc. as below.
What is Avalanche Crypto – Useful Links
Avalanche Homepage: https://www.avax.network/
Avalanche Explorer: https://avascan.info/
Avalanche Bridge: bridge.avax.network
Avalanche Wallet: https://keyring.app/
Documentation: https://docs.avax.network/
Telegram: https://t.me/avalancheavax
Github: https://github.com/ava-labs