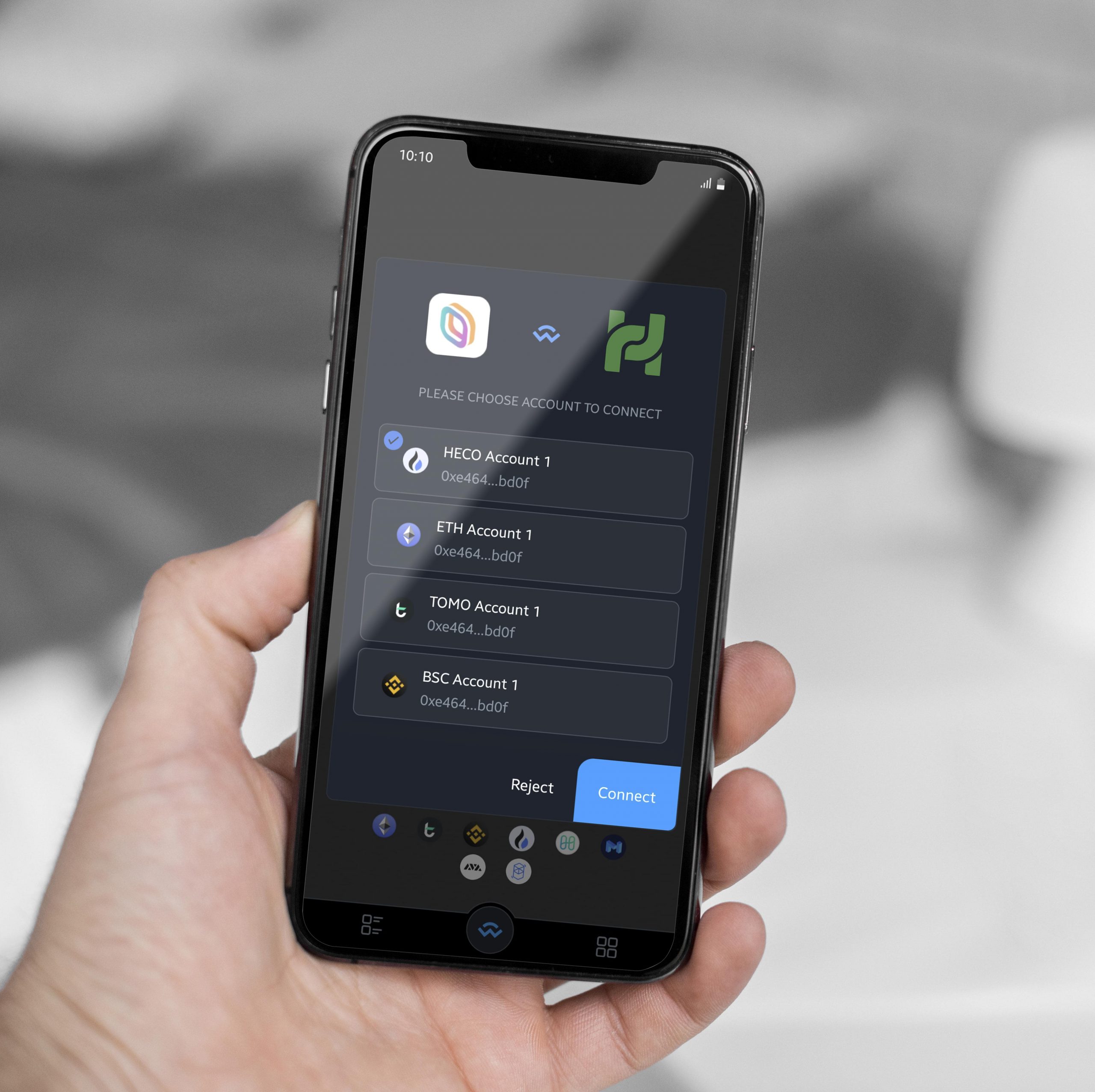 What is HECO Chain
Huobi Eco Chain
HECO stands for Huobi ECO Chain which is a high-efficient, open-source Blockchain developed by the popular Huobi Exchange. The whole platform is based on the PoS (Proof-of-Stake) protocol. Its block interval is 3s that supports over 500 TPS (transaction per second).
HECO is fully compatible with EVM programming, which simplifies the process of bridging assets from Ethereum to HECO.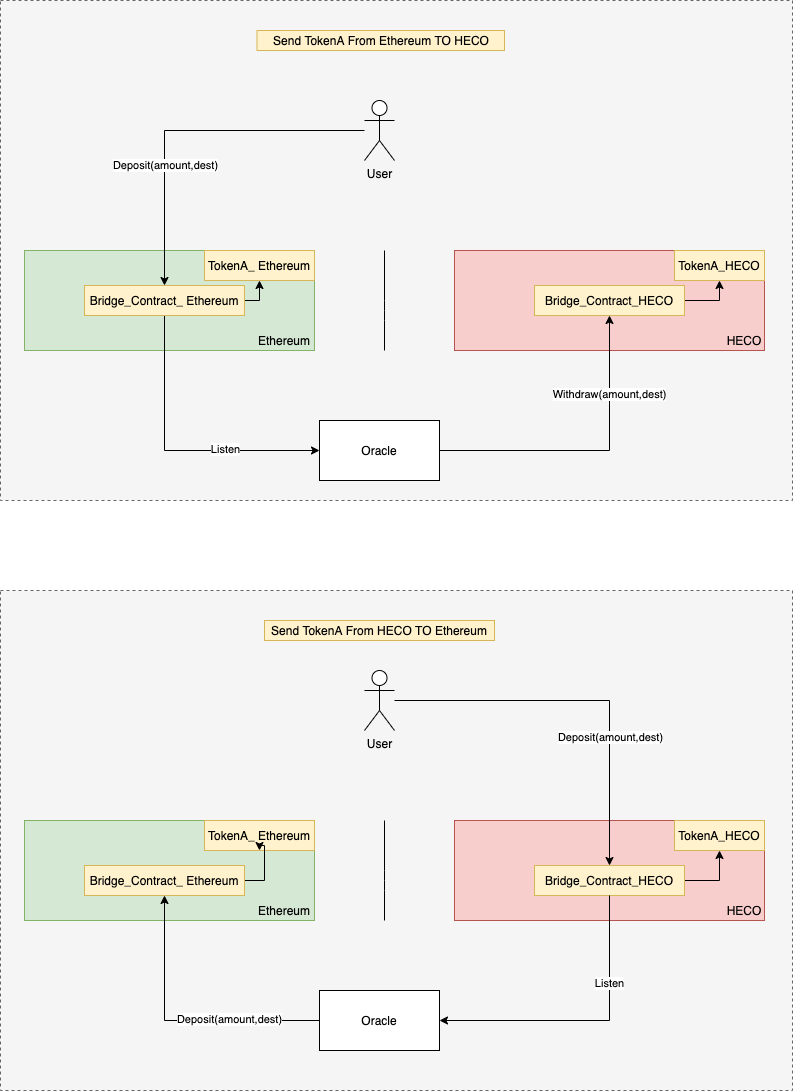 Huobi Token & HRC-20 Token
$HT (Huobi Token) is the native token of the whole HECO ecosystem.
The token has 18 decimals and exists on both Ethereum and HECO.
In the early phrase of the development, HECO introduces the HRC-20 standard. It corresponds with the ERC-20 standard on Ethereum.
HRC-20 is the foundation for developers to create a wrap-version of mostly any tokens on HECO. It includes the native token HT and Bitcoin.
$HT token plays an important role that ensures the stability and security of the HECO network.
Pay for transaction fee

Stake to secure the network and earn reward

Open governance
HECO Bridge
At the time of this article, there is no native bridge for regular users, just yet. HECO Bridge mostly exists for developers by interacting with Smart Contract.
In fact, there is way for users to convert ERC-20 Token to HRC-20 Token is to use multichain.xyz
HECO Dapps
In an effort of expanding the native community, Huobi Open Platform has incentivized various Dapps to develop on HECO.
As a result, their community is growing quickly from DeFi to Gaming, NFT, DAO, etc.
See the full list of HECO Dapps
Huobi Token Price Prediction
$HT (Huobi Token) is not just the native token of the HECO network. It's also the native token of the Huobi Exchange.
Huobi Token represents the power of Huobi Exchange, which is the second-largest Cryptocurrency Exchange by volume at the time of this article.
Hence, it's crucial for Houbi to maintain the performance of this token.
Also, Huobi just introduced the burn feature and Houbi Prime, which lets users participate in IEO events.
In short, from time to time, Huobi Token price will most likely rise up in accordance with the maturity of the exchange.
Which wallet supports HECO?
To enjoy the power of HECO, you need to connect to its network.
The Fastest Way: KEYRING PRO
This method will save you time in setting up your wallet, or approving your transactions.
KEYRING PRO exists as a Multichain Mobile Browser Extension, supports a wide range of Blockchain from Ethereum to Polygon, Binance Smart Chain, Huobi ECO Chain, Fantom, Avalanche, Harmony ONE, TomoChain, and more (coming soon).
ALL YOU NEED TO DO IS ONE SCAN
KEYRING PRO is now available on App Store, Play Store, and as APK for limited locations.   



1. On KEYRING PRO, 'Create a new wallet' or 'Import a wallet', you can use 01 Private Key to import all wallets at once on all supported chains, which includes Bitcoin (BTC), Ethereum (ETH), Binance Smart Chain (BSC), Huobi ECO Chain (HECO), Harmony One (ONE), Polygon (MATIC), TomoChain (TOMO).
2. Go to HECO Dapp
3. Click 'Connect to a Wallet'
4. Choose Wallet Connect, scan with KEYRING PRO, then choose 'Connect'
Browser Extension
(*) This method is unavailable for Safari or any browser that does not support 3rd-party extension.
1. Download Metamask Extension
2. Set up your wallet
3. Go to Networks, choose Custom RPC
4. Insert as below
Network Name:

HECO Mainnet

New RPC URL: https://http-mainnet.hecochain.com
Chain ID:

128

Symbol: HT
Block Explorer URL: https://scan.hecochain.com
5. Once inserted, click 'Save'
6. Go to HECO Dapp
7. Click 'Connect to a Wallet'
8. Choose Metamask
9. Now, you can connect to HECO Dapp by using Metamask
HECO Faucet
HECO Faucet is a place for developers to claim test token on HECO network. Developers can claim from HT to HUSD, USDT, ETH free of charge.
To claim token on HECO Faucet, please follow the 03 steps below.
Choose HT & WTH, or HRC-20
Insert your address, then click 'Submit'
Huobi Token Staking
You can stake $HT directly on the Huobi Exchange, or on HECO network at https://www.heco123.com/en-us/vote
To become a validator, you only need to stake 32HT. You can find a detail guideline for Huobi Token Staking at docs.hecochain.com/#/en-us/consensus?id=staking
Where to buy Huobi Token
You can purchase Huobi Token directly on the Huobi Exchange, or on other popular exchanges as below.
Useful Links
HECO Homepage: https://www.hecochain.com/en-us/
HECO Explorer: https://hecoinfo.com/
HECO Bridge: https://multichain.xyz/
HECO Wallet: https://keyring.app/
Documentation: https://docs.hecochain.com/
Telegram: https://t.me/Huobiecochainofficial
Github: https://github.com/huobiGroup/