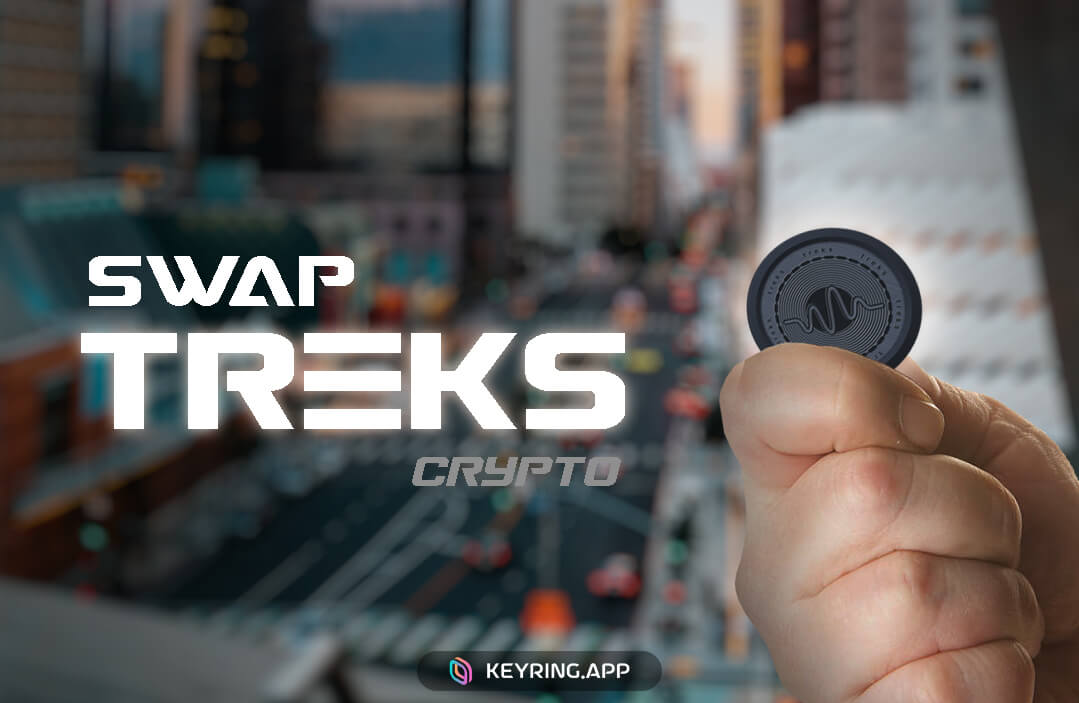 Swap Trek Crypto from Playtreks (TREKS)
About Playtreks
TREKS is the native token of the Playtreks ecosystem.
Playtreks has been built to support creators in launching music NFTs and to put those for sale on a built-in NFT marketplace.
The platform on the other hand enables supporters to purchase music NFTs with TREKS token.
It uses a tracking algorithm to recommend matching tracks for users, which allows them to assemble different favorite collections.
In fact, Playtreks operates similarly to a streaming store as Spotify, but on Blockchain.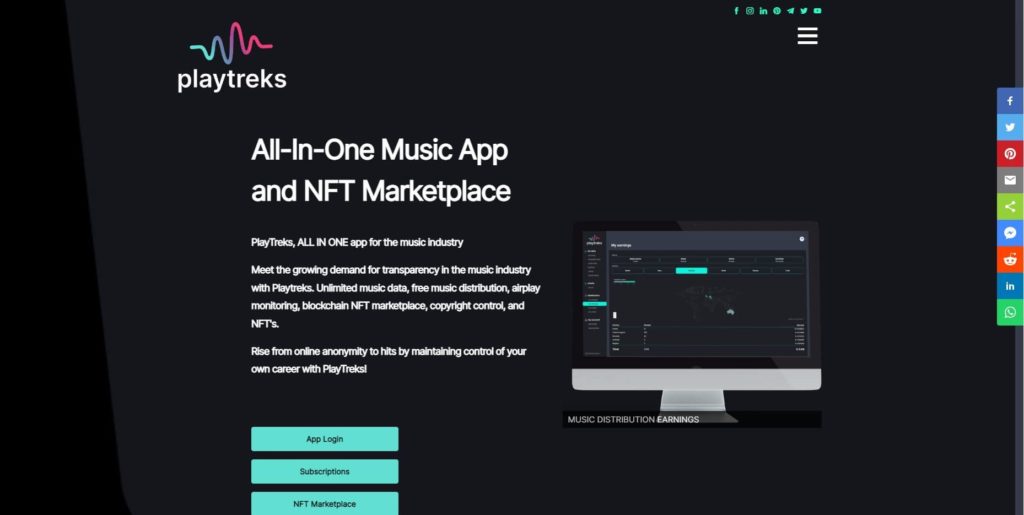 Trek Token (TREKS)
TREKS token has been built on both Ethereum and Polygon in the ERC-20 standard.
It plays the major role in the Playtreks NFT marketplace.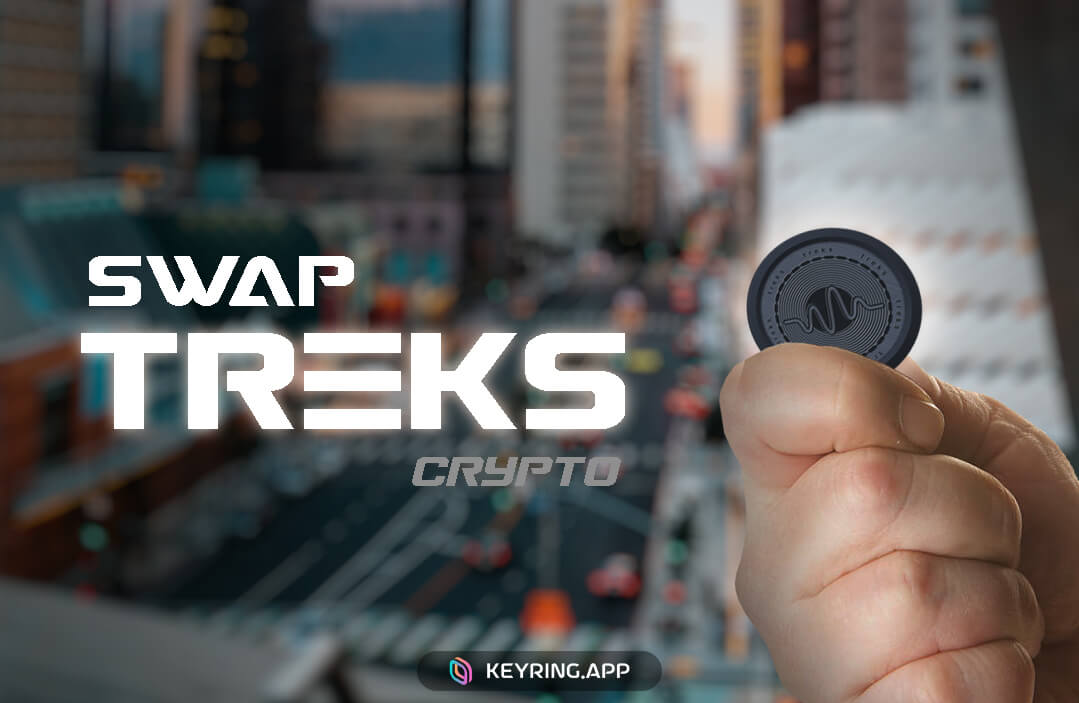 The token generates an alternative way to support creators through funding campaigns.
Token Name: PlayTreks
Symbol: TREKS
Token total supply: 10,000,000
Ethereum Smart contract address: 0x15492208Ef531EE413BD24f609846489a082F74C
Polygon Smart contract address: 0xa65d74f1f047596b2DaFedFdfA327Ccbd499Aa9e
>> zkSync Airdrop <<
How to add TREKS token on KEYRING PRO
Adding TREKS token is the first step to swap Trek crypto.
Tap on Wallet Value section
Scroll down, choose 'Add token'
Choose Ethereum or Polygon, insert TREKS Smart Contract address
Tap 'Next', then 'Add'
Where to Swap Trek Crypto?
At the time of this article, TREKS has not been officially listed on any DEXs yet.
Hence, it would be impossible to swap Trek Crypto (TREKS) temporarily.
Tokpie exchange is the only CEX to support TREKS trading, but it's not a site to swap Trek Crypto.
Has Trek been listed on Binance?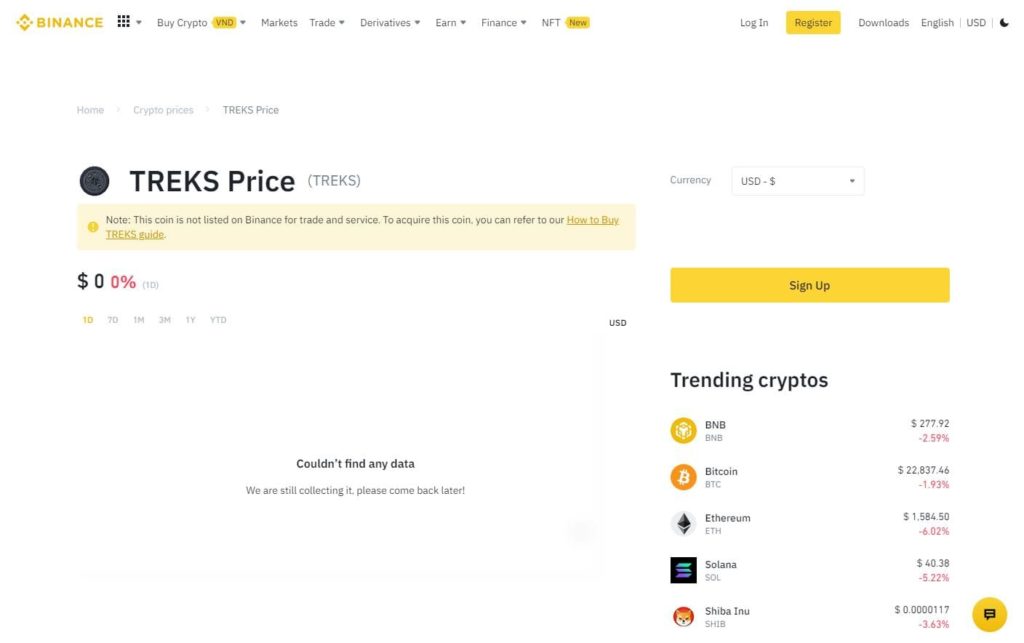 For the time being, TREKS token has not been listed on Binance exchange even though an index page can be found on Binance's site.
The exchange also insists on waiting for an official announcement.
>> What is Binance Smart Chain Faucet For Gas <<
Swap Trek Crypto Uniswap
Once liquidity is added for TREKS on Uniswap, users can start to swap trek crypto by connecting a wallet to the DEX.
It only takes one scan to connect to Uniswap with KEYRING PRO.
Please find an instruction in the video below.
>> What is Rinkeby Etherscan <<
>> What is Avalanche Subnet <<
About KEYRING PRO
KEYRING PRO is a multichain wallet facilitating advantages of Wallet Connect infrastructure.
This allows users to sign in and approve transaction from anywhere, on any browsers, across different devices with one single trusted device.
The method ensures the highest security and administration as authorization will come from one place.
KEYRING PRO is also compatible with NFC hardwares, which means users can export their accounts to an NFC Keycard, then use the card to authorize transactions as a hardware wallet (cold wallet).
Buy Crypto is another cool feature that allows users to purchase crypto directly to their wallet with a credit card.
>> Polygon Wallets <<
>> What is Matic Faucet? Mumbai RPC <<
Add RPC on KEYRING PRO
Similar to Metamask, users can add RPC on KEYRING PRO to use custom chain.
Create a multichain account
Add RPC Parameters
On home screen, tap 'Menu' icon
Choose 'Manage Chains'
Tap on the '+' icon
Insert RPC parameters
Tap 'Add'
Find Your Address
On the home screen, find your Account
Tap on it
Tap 'Copy Address'