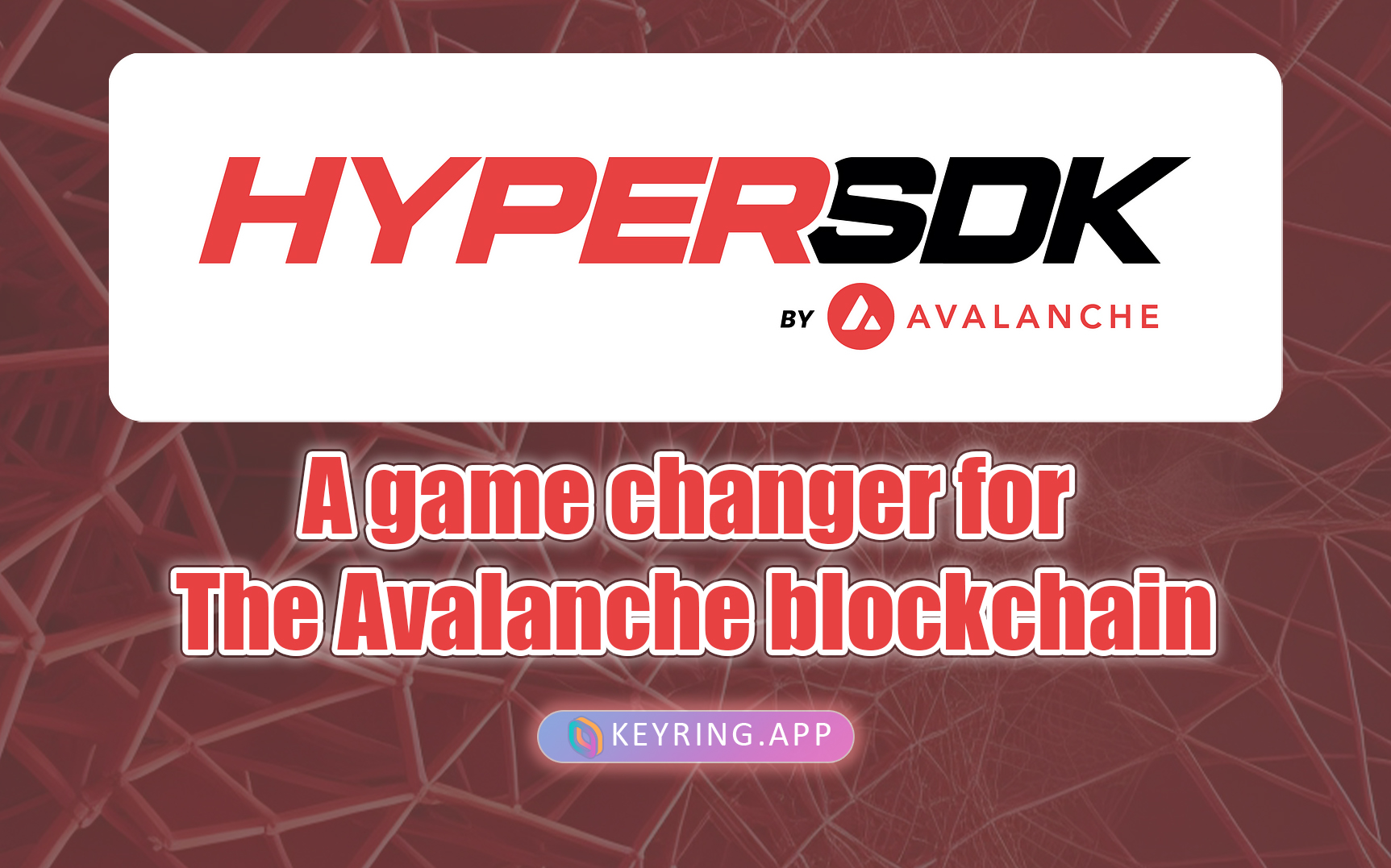 Will Avalanche's HyperSDK blockchain upgrade affect AVAX's price after hitting 143K TPS on testnet?
Avalanche's HyperSDK blockchain upgrade, boasting a staggering 143,000 transactions per second (TPS) on the testnet, is nothing short of extraordinary. This achievement stands as a testament to Avalanche's commitment to pushing the boundaries of blockchain technology.
HyperSDK hits 143K TPS on testnet
One of the key features of Avalanche is its ability to support multiple virtual machines (VMs), which are essentially customized blockchains that can run on the Avalanche network. Each VM can have its own rules, logic, and functionality, allowing developers to create diverse and innovative applications.
However, creating a VM from scratch can be a challenging and time-consuming task, especially if the developer wants to achieve high performance and efficiency. That's why Avalanche is developing a new framework called HyperSDK, which simplifies and accelerates the process of custom VM development.
HyperSDK is designed to enable developers to "plug into a lightning-fast execution environment without writing massive amounts of code from scratch". This means that developers can use HyperSDK to launch optimized blockchains with minimal coding and configuration.
One of the main advantages of HyperSDK is its high throughput, which means the number of transactions it can process per second. According to a recent testnet result, HyperSDK achieved a staggering 143,322 transactions per second (TPS) in a controlled testing environment.
This is a significant improvement from Avalanche's current processing capacity of up to 4,500 TPS, and far surpasses other major blockchain platforms such as Ethereum (15-20 TPS) and Solana (2,000-3,000 TPS).
While the testnet result may not directly mirror real-world performance, a conservative estimate of 50,000 TPS for HyperSDK, as proposed by Nick Mussallem, Head of Product at Ava Labs, would mark an impressive achievement, potentially placing Avalanche among the fastest blockchains.
What does this mean for Avalanche and its users?
The HyperSDK upgrade could have several positive implications for Avalanche and its users.
First of all, it could attract more developers to build their applications on Avalanche, as they can benefit from the high-speed execution environment and the flexibility of custom VMs. This could lead to more innovation and diversity in the Avalanche ecosystem, as well as more use cases and adoption for the platform.
Secondly, it could improve the user experience and satisfaction for Avalanche users, as they can enjoy faster and cheaper transactions on HyperChains. This could also increase the demand and value for the native token of Avalanche, AVAX, which is used to pay for fees and secure the network.
Thirdly, it could enhance the scalability and security of Avalanche, as HyperChains can leverage the consensus algorithm and network infrastructure of Avalanche. This means that HyperChains can achieve high levels of decentralization and fault tolerance, while avoiding congestion and bottlenecks on the main network.
> How to earn free Bitcoin with Cointiply <
> Sei Network Airdrop: How to claim your share of the Free SEI Tokens <
What Are the Benefits of HyperSDK?
By using HyperSDK, you can enjoy several advantages that streamline and enhance your blockchain development experience:
Performance: HyperSDK employs various techniques to optimize VM execution speed and resource consumption. This results in high throughput, low latency, and cost-efficiency on Avalanche.
Flexibility: HyperSDK provides full control over every aspect of your VM, allowing customization according to your specific needs. You can select your preferred programming language (Rust or any language that compiles to WebAssembly), data structure (key-value store or Merkle tree), consensus rules (permissionless or permissioned), and more.
Interoperability: HyperSDK enables your VM to interact with other blockchains on Avalanche through cross-chain transfers and smart contracts. Avalanche Warp Messaging (AWM) facilitates fast and secure communication between different VMs on Avalanche.
Security: HyperSDK ensures the security and reliability of your VM through features like cryptography, error handling, testing tools, and Avalanche's resilient consensus protocol, which guards against 51% attacks and network partitions.
When will HyperSDK be launched?
According to Mussallem, HyperSDK is currently in alpha mode and available for testing by developers. However, it is not production-ready yet, and the target for launch is by the end of 2023. Therefore, there is still some time before we can see the full potential and impact of HyperSDK on Avalanche and its users.
However, based on the current progress and performance of HyperSDK, we can expect that it will open up a world of possibilities for blockchain developers looking to create unique and innovative blockchains.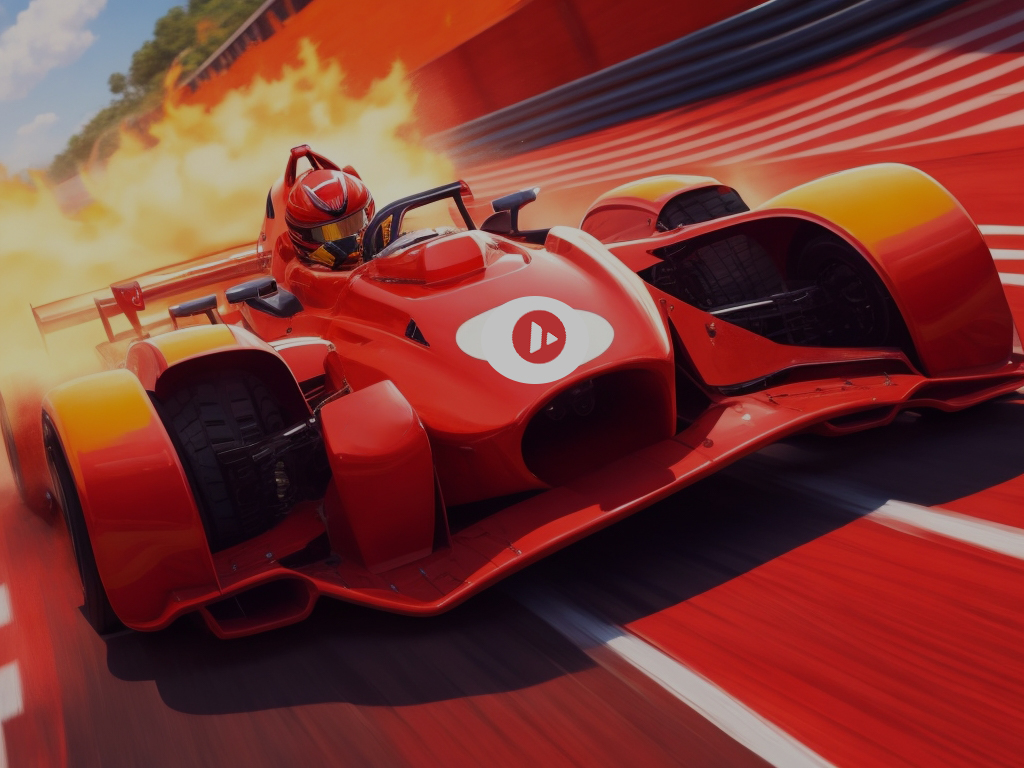 Here are some potential use cases:
How to buy AVAX with KEYRING PRO wallet
The HyperSDK framework's potential to reshape the blockchain landscape may have an impact on AVAX's price, so it's wise to be ready.
To buy AVAX with KEYRING PRO wallet, just follow these steps:
Download KEYRING PRO wallet.
Create/ Import your crypto wallet.

If you create a new wallet, choose the Avalanche when creating.
If you already have a wallet address but don't have the Avalanche chain:

Click on any chain you have.
Click on "Use this address with other chains."
Choose the Avalanche chain.

Click on the Avalanche chain on your wallet.
Click the "Buy" button.
Proceed with your payment.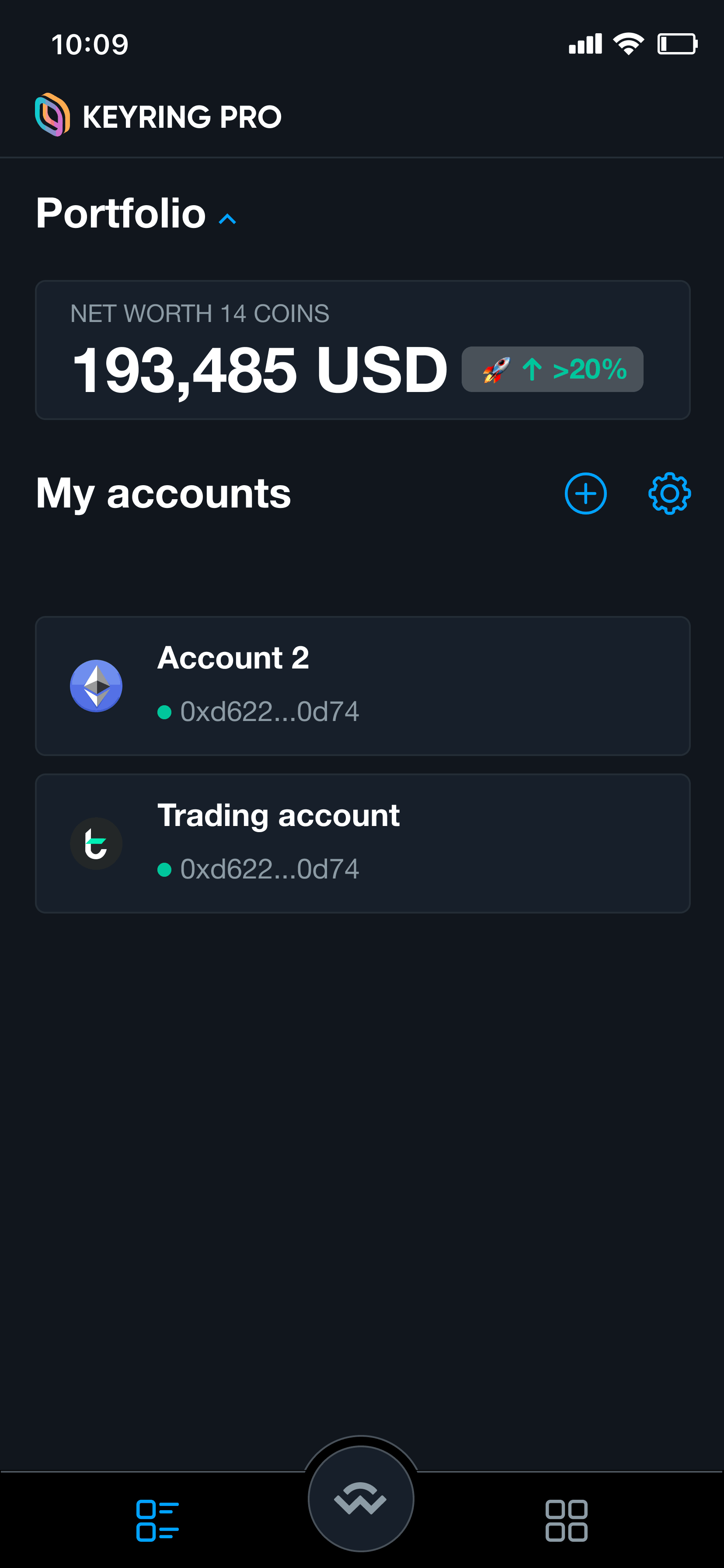 > Discover the Top 5 NFT Games that Will Blow Your Mind in 2023: Play, Create, and Earn Crypto <