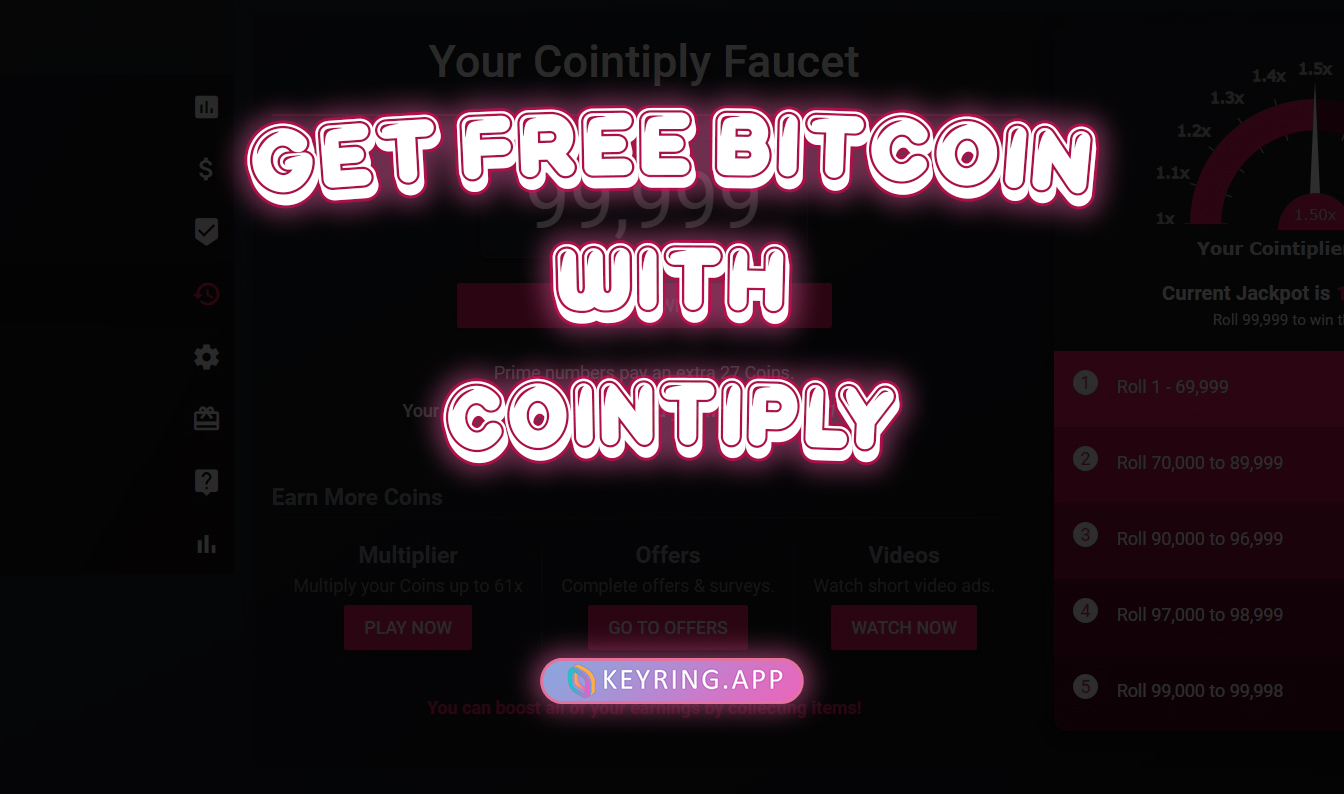 How to earn free Bitcoin with Cointiply
What is Cointiply?
Cointiply is an innovative Bitcoin rewards platform that operates at the forefront of the digital currency landscape. This platform provides users with the opportunity to accumulate Bitcoin through a variety of interactive activities and task completions. By participating in these tasks, users can earn free Bitcoin as a form of reward.
One of the standout features of Cointiply is its user-friendly approach, which allows individuals to easily engage and benefit from the cryptocurrency ecosystem without complex barriers. The primary prerequisite for utilizing Cointiply's services is to possess a Bitcoin or DOGE address, which is required for receiving payments.
Through its unique approach of offering tasks and interactions that reward users with Bitcoin, Cointiply bridges the gap between cryptocurrency and everyday users.
This approach not only helps individuals gather small amounts of Bitcoin over time but also contributes to the overall growth and adoption of digital currencies by making them more accessible and tangible to a broader audience.
How to earn your free Bitcoin?
In order to earn Bitcoin, users engage in website activities that grant them a currency known as "Coin." Each Coin holds a value of 1/10000 compared to USD, making 1 Coin equivalent to 0.0001 USD (or 10.000 coin = 1 USD).
Subsequently, users have the option to convert these coins into Bitcoin (or other cryptocurrencies like DOGE, LTC, and DASH) based on the prevailing exchange rate.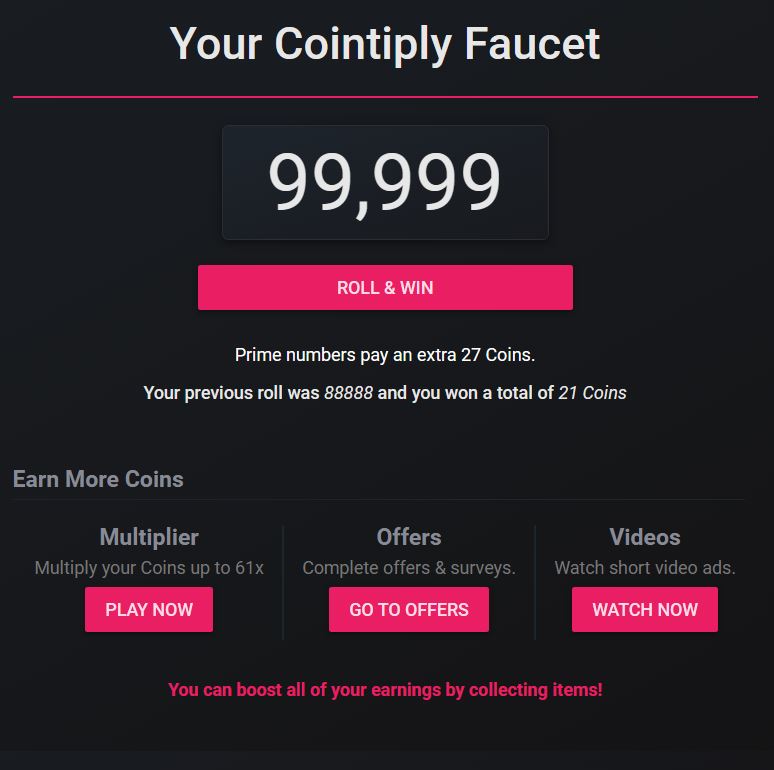 Users have a variety of activities at their disposal to earn coins:
Bitcoin Faucet: Spin the faucet daily or hourly to earn free Coins.
Offers: Engage in tasks like installing games, downloading apps, taking surveys, and more to accumulate Coins. A multitude of offers are available.
Surveys: Participate in surveys from prominent market research companies to earn thousands of Coins, whether they're quick or comprehensive.
Promo Codes: Stay updated through Twitter or notifications for regular promo codes, redeemable for free Coins.
PTC (Paid to Click) Ads: Earn Coins by viewing websites for brief durations. Advertise your own sites to attract Bitcoin-interested visitors.
Chat: Interact with fellow users in the chat and receive a portion of rain pool payouts, distributed multiple times daily.
Games: Play enjoyable and quick games to earn Coins as your activity bar fills up.
Multiplier: Take a shot at the multiplier feature and potentially increase your Coins by up to 61 times.
Cointivity Items and Boosts: Enhance your offer earnings by purchasing pods, collecting items, and using boosts to equip and amplify your rewards.
> Sei Network Airdrop: How to claim your share of the Free SEI Tokens. <
> The 5 Best Rising NFT Artists in 2023. <
How to withdraw your cryptocurrency?
How to withdraw
To convert your earned coins into Bitcoin, you'll need a wallet on the Bitcoin Blockchain. We recommend using the KEYRING PRO wallet for Bitcoin storage. Once you have a wallet set up, follow these steps to withdraw your coins:
Navigate to your profile and select "Withdraw."
Choose the cryptocurrency for withdrawal.
Input your crypto wallet address.
Specify the amount of coins you wish to withdraw.
Click the "Withdraw" button.
Confirm by entering your password.
Your request is complete.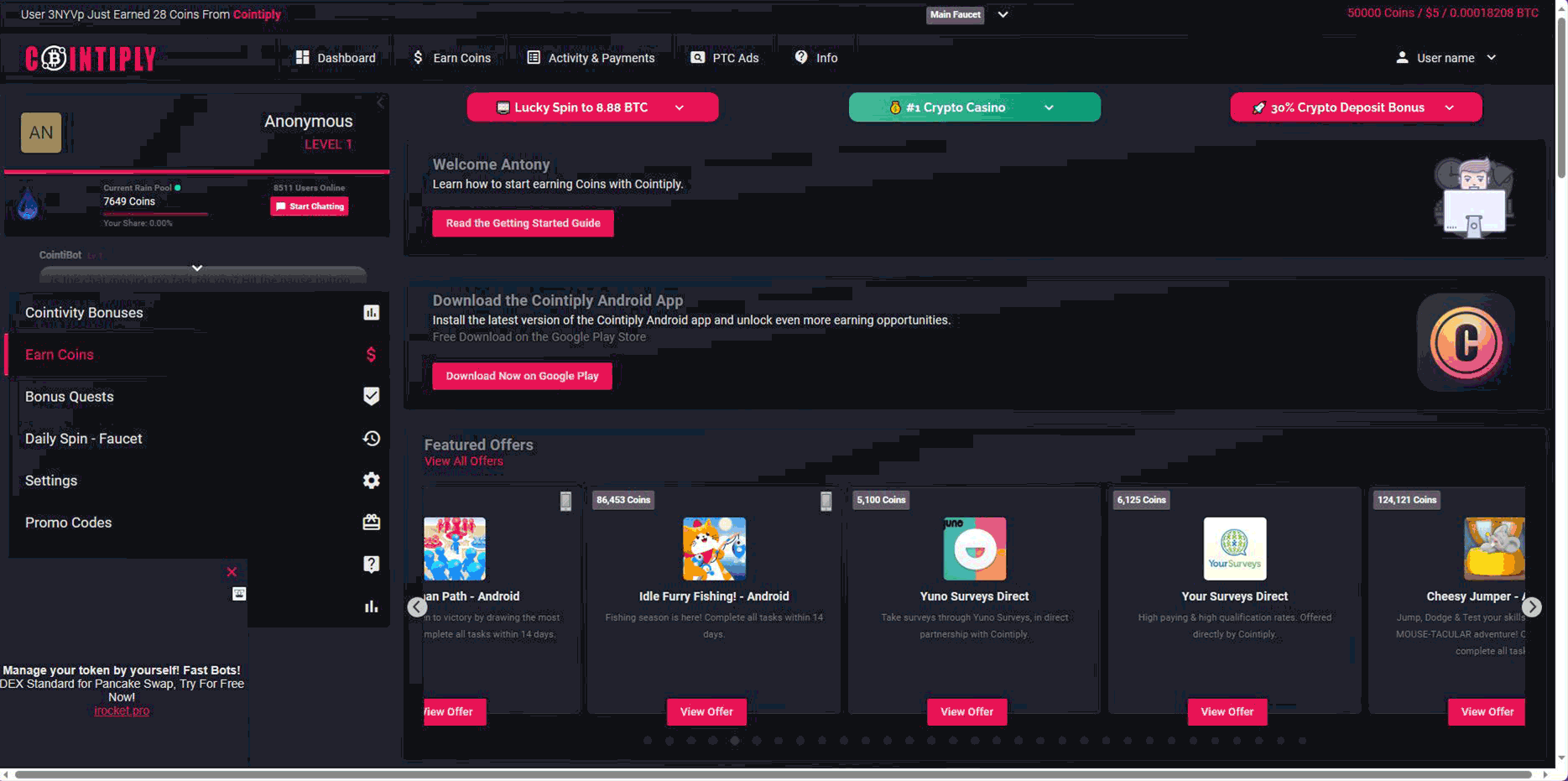 Keep in mind that you need to meet the minimum withdrawal threshold to proceed:
Bitcoin: Minimum of 50,000 coins.
Doge: Minimum of 30,000 coins.
Dash: Minimum of 30,000 coins.
LTC: Minimum of 30,000 coins.
Payments are typically processed within 72 hours.
How to create Bitcoin wallet on KEYRING PRO.
It is best to keep your crypto asset in a safe and secure wallet like KEYRING PRO. To create your Bitcoin wallet on KEYRING PRO, simply follow these steps:
Download the KEYRING PRO app.
Click on the create button.
Choose Bitcoin blockchain.
Create.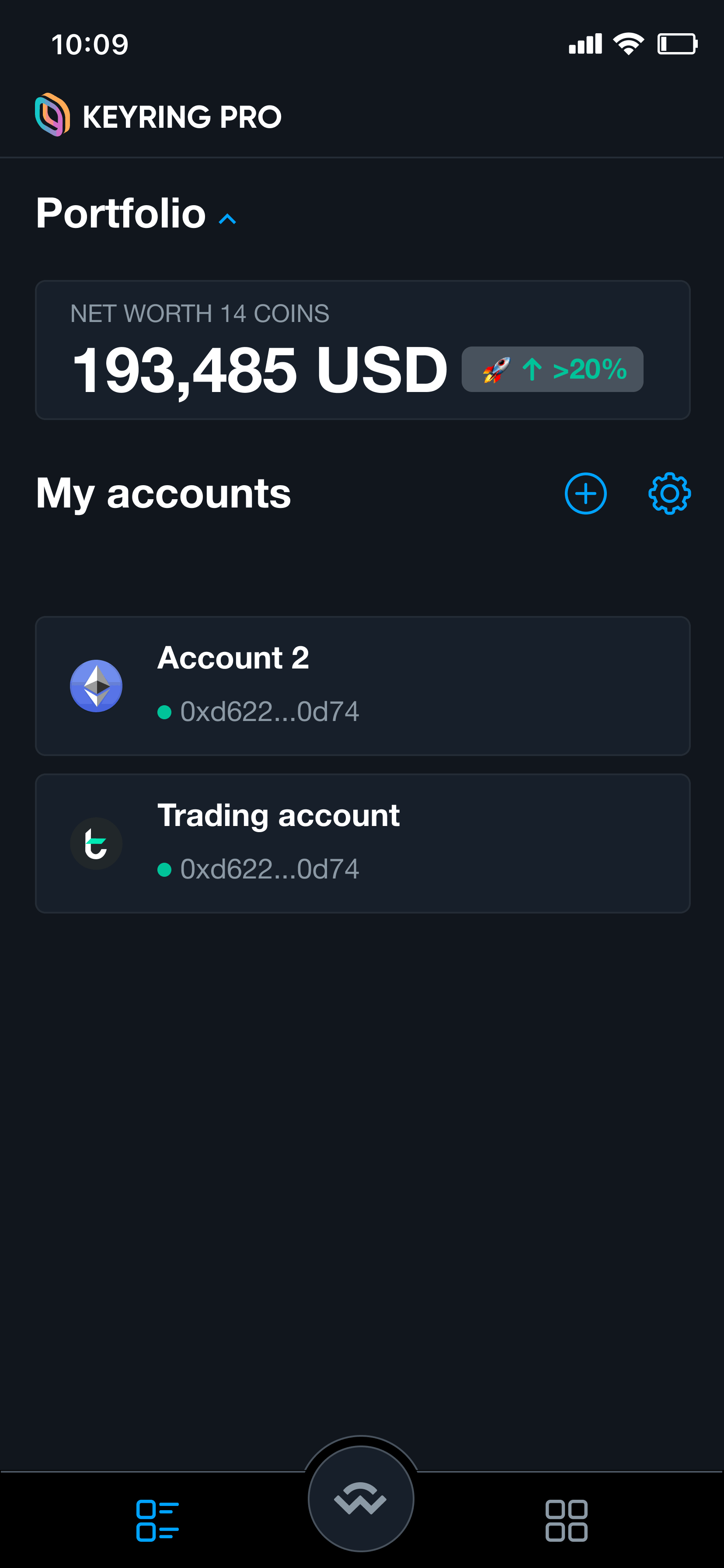 Is Cointiply legit or a scam?
As of now, Cointiply seems to be a legitimate site that pays its users. There are many payment proofs online that confirm this, and the site has a high rating of 3.8/5 on Trustpilot, based on over 4000 reviews. Most of these reviews (78%) give the site 5 stars, which shows that users are satisfied with the site. (August 2023)
It's a legitimate platform for earning cryptocurrency through small tasks, but payouts are relatively low and time-consuming. While you won't make substantial earnings like $500 per day, if you're interested in free cryptocurrency and willing to invest time, Cointiply could be worth trying.
While the current legitimacy of the site may hold, it's crucial to approach the volatile crypto world with caution and conduct meticulous research.
How does Cointiply make money?
Cointiply generates revenue through a range of channels, encompassing display advertising, sponsored promotions, surveys, offer campaigns, exclusive partner initiatives, and PTC advertisements.
When users finish surveys or offers, a minor portion of the overall reward is retained by Cointiply. These proceeds are channeled into operational expenses, support team remuneration, addressing reversals from advertising collaborators, and funding faucet and chat rain pool payouts.
Cointiply remains committed to maintaining narrow margins in order to provide users with maximized rewards. Importantly, the platform refrains from imposing fees on incoming or outgoing transactions.
> Linea Faucet 0.5 ETH – Build on Linea Network with Consensys. <
> What is BNB Faucet | Fast BNB Faucet For Gas 2023. <
Conclusion.
In conclusion, Cointiply is a pioneering Bitcoin rewards platform, making cryptocurrency accessible through engaging tasks. Its user-friendly approach bridges the gap between digital currencies and everyday users. From the Bitcoin Faucet to games and more, a variety of activities enable coin accumulation.
To convert coins into Bitcoin, users need a Bitcoin Blockchain wallet like KEYRING PRO. While Cointiply seems legitimate, realistic earnings expectations are crucial.
Cointiply's revenue comes from advertising and partnerships, with a focus on narrow margins for maximum user rewards. Notably, it avoids transaction fees, upholding user benefit.
Cointiply's innovation and accessibility merge, inviting newcomers into cryptocurrency while providing a distinctive path to Bitcoin accumulation.