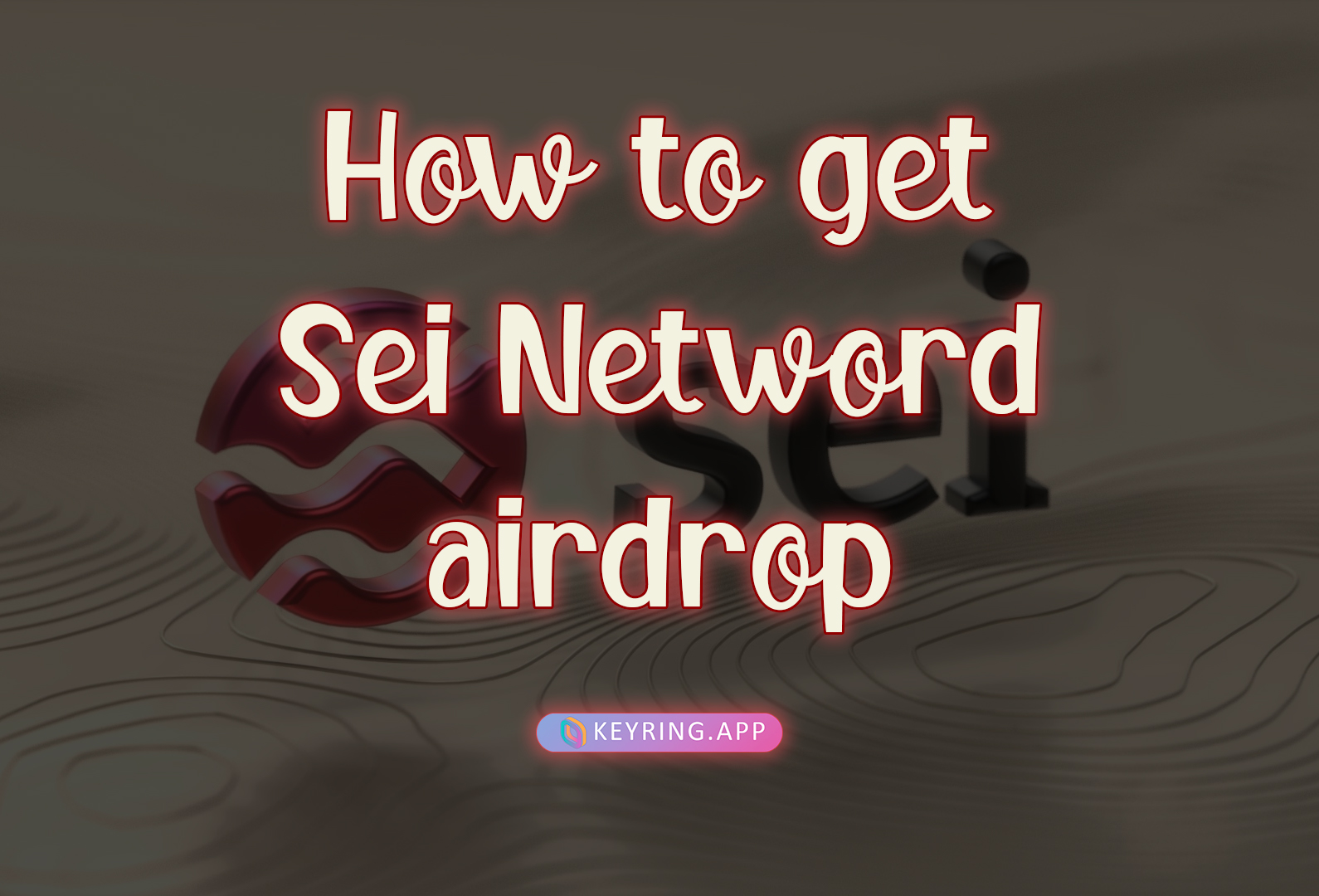 Sei Network Airdrop: How to claim your share of the Free SEI Tokens
Have you ever wondered what it would be like to trade digital assets on a blockchain platform that is faster than the speed of light? Well, wonder no more, because Sei Network is here to make your dreams come true.
What is Sei Network
Sei Network is a new blockchain platform that aims to provide the best infrastructure for the exchange of digital assets, such as cryptocurrencies, NFTs, gaming items, and social tokens. Sei Network claims to be the fastest Layer 1 blockchain in the industry, with a transaction finality of 500 milliseconds and a throughput of 20,000 orders per second. That means you can trade your digital assets with unparalleled speed and efficiency, without worrying about delays, congestion, or high fees.
But that's not all. Sei Network also offers features such as native frontrunning protection, parallel processing, and a built-in matching engine to optimize the performance and security of trading applications. Sei Network is an open-source project that is supported by a global community of developers, validators, and users. You can learn more about Sei Network from its official website or its documentation.
How to Get Sei Network Airdrop
Revolutionizing the landscape of blockchain technology, the Sei airdrop is set to be a groundbreaking event that extends its reach to every corner of the Web3 universe. This airdrop is named as a remarkable "cross-chain" initiative, acknowledging the trailblazing users of blockchain technology from diverse ecosystems.
Users of most popular blockchains in 2023 are likely to be whitelisted and eligible to take part.
> Discover the Top 5 NFT Games that Will Blow Your Mind in 2023: Play, Create, and Earn Crypto. <
> How to Spot and Avoid the Deadly Crypto Bubbles That Can Wreck Your Wealth. <
How to become a whitelisted user.
To become whitelisted users for the Sei Network airdrops, you need to meet the following criteria:
You must be an active user of one of the following blockchains: Solana, Ethereum, Arbitrum, Polygon, Binance Smart Chain, or Osmosis. The Sei Foundation has worked closely with partners to identify eligible users from these chains, based on their participation in various Web3 activities.
You must create a Sei wallet, such as Compass, which is a secure and user-friendly way to store and manage your Sei tokens and other digital assets. You can create a Sei wallet here.
You must bridge some qualifying assets from your original blockchain to Sei. The qualifying assets are ETH, USDT, USDC, DAI, WBTC, and UNI. You can bridge these assets using the Vortex Bridge, which is a decentralized and trustless cross-chain bridge that connects Sei with other blockchains.
If you meet these criteria, you can check your eligibility for the airdrop. You will need to connect your wallet and verify your identity to claim the tokens. The amount of tokens you will receive depends on the amount and type of assets you bridged to Sei.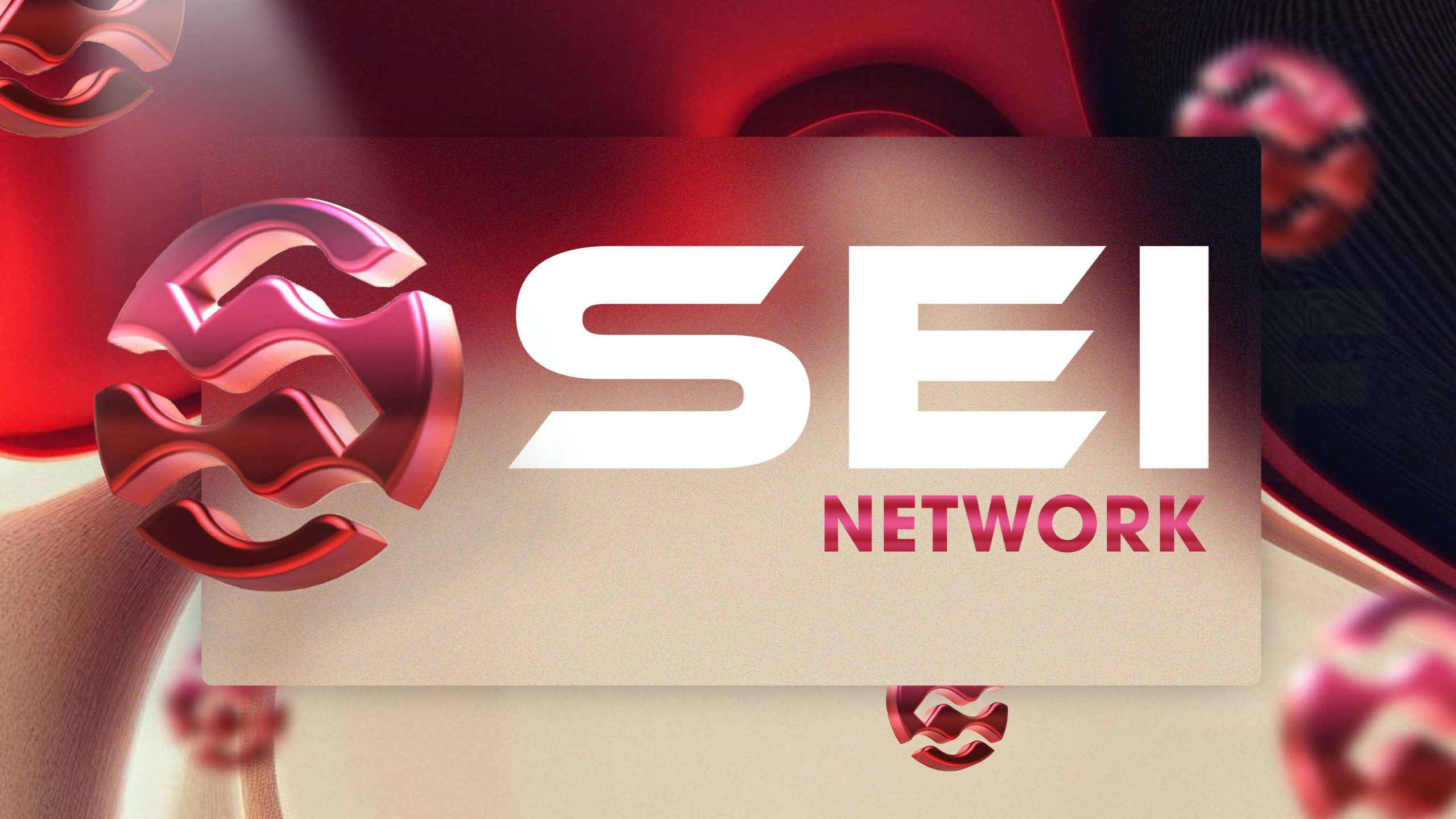 How to Check Eligibility
To check if you are eligible for the Sei airdrop, you can visit this page and enter your wallet address. You will see a message indicating whether you are whitelisted or not, and how many points you have earned.
Points are based on your activity on the supported blockchains, such as transactions, staking, governance, etc. The more points you have, the more Sei tokens you will receive.
You can also increase your points by participating in the Sei Ambassador Program, which is a gamified campaign that rewards users for spreading awareness and education about Sei. You can complete missions such as tweeting, creating content, inviting friends, and more.
How to Join the Drop
Here are the step-by-step instructions on how to join the Sei network airdrop:
Visit the Sei airdrop site and click on "Connect Wallet" to link your existing wallet to a Sei wallet address. You can use any of the supported wallets, such as MetaMask, Phantom, or Sollet.
Select the blockchain that you want to bridge from, such as Ethereum, Solana, or Binance Smart Chain. You will see a list of tokens that you can bridge to Sei, such as ETH, USDC, or SOL.
Choose the amount of tokens that you want to bridge and click on "Bridge". You will need to approve the transaction on your wallet and pay the gas fees on the source chain.
Wait for the confirmation of the bridging process. You will see a message that says: "Bridged successfully" and your Sei wallet balance will update accordingly.
Go to the Sei app and click on "Airdrop" to check your eligibility and claim your free SEI tokens. You will need to sign a message on your wallet to verify your identity.
Congratulations! You have successfully joined the Sei network airdrop and received your SEI tokens. You can now explore the Sei ecosystem and enjoy its fast, secure, and user-friendly features.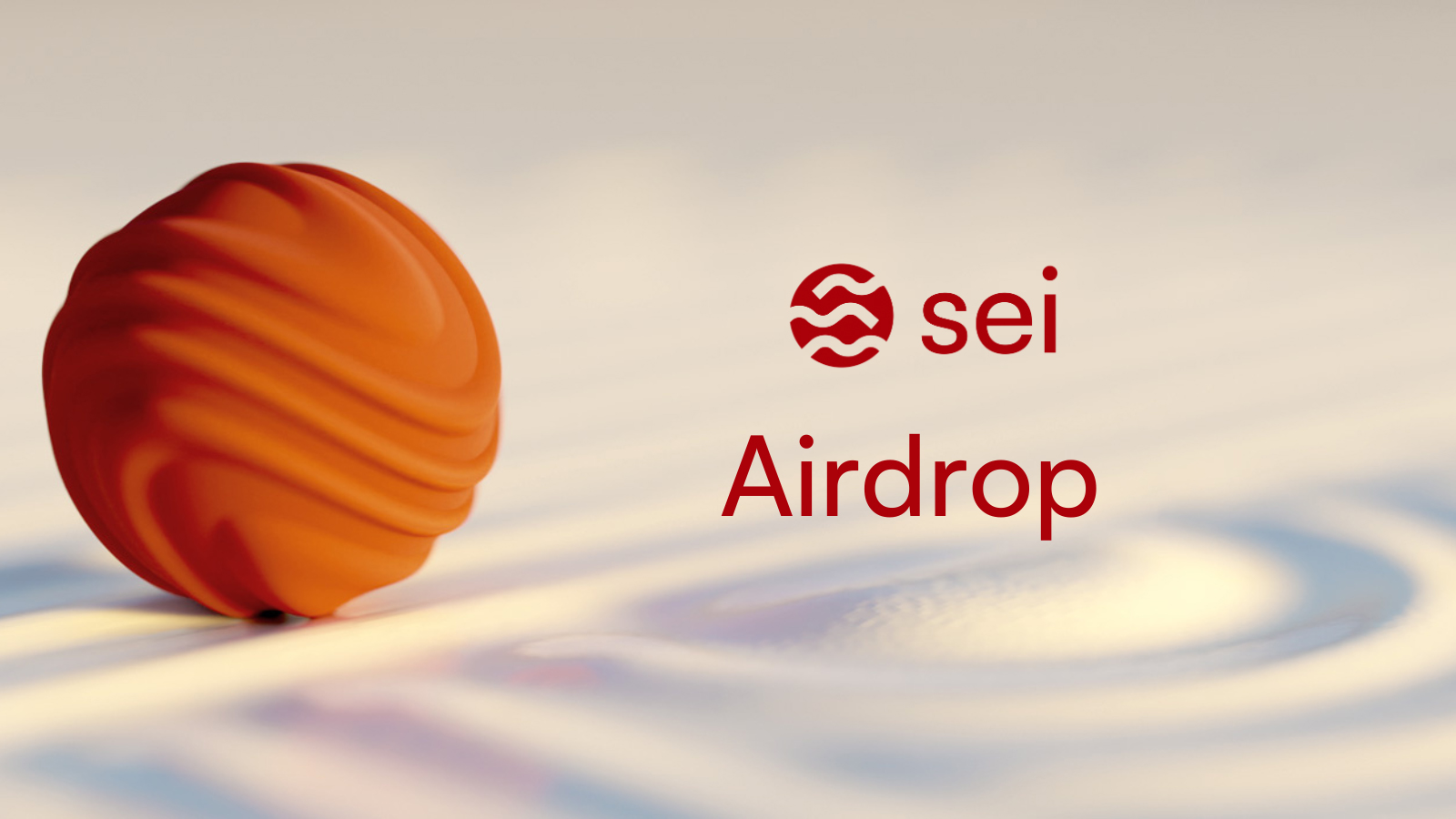 What Will Be in the Drops
The Sei Foundation has allocated 1% of the total supply of Sei tokens for the airdrop. This means that there will be 10 million Sei tokens up for grabs. The distribution of these tokens will be proportional to the points earned by each user.
For example, if you have 100 points and the total points of all eligible users is 10 million, then you will receive 0.001% of the airdrop pool, which is 100 Sei tokens.
The value of each Sei token is not yet determined, as it will depend on market forces and demand. However, based on the potential and innovation of Sei as a sector-specific Layer 1 blockchain specialized for trading, it is expected that the token will have a high value in the future.
Sei tokens will have multiple use cases on the network, such as governance, staking, fees, rewards, and more. You can read more about Sei's tokenomics here and the Sei whitepaper.
How to add Sei token to KEYRING PRO wallet
You can add Sei Token to the KEYRING PRO Wallet by following these steps:
Download KEYRING PRO Wallet
Create or connect your wallet.
Tap on Portfolio.
Add Token.
Choose the ETH blockchain.
Enter the Sei token contract address.
Click on Next.
Click on Add.
You are done!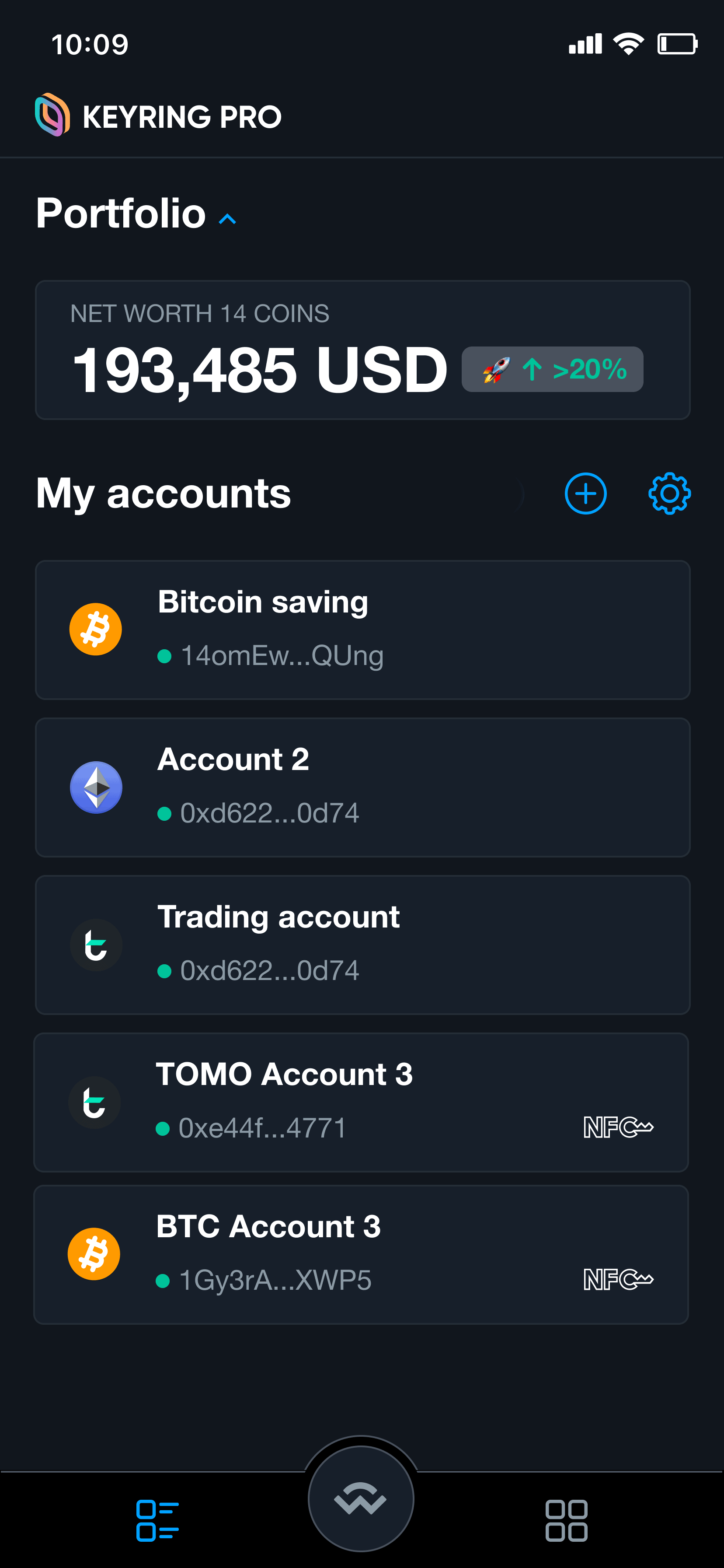 > USDC vs USDT: How to Avoid the Biggest Mistake When Picking a Stablecoin. <
> Linea Faucet 0.5 ETH – Build on Linea Network with Consensys. <
Conclusion
The Sei airdrop is a unique opportunity for Web3 enthusiasts to get involved in one of the most promising and cutting-edge projects in the blockchain space. By bridging assets from different chains into Sei, users can enjoy faster, cheaper, and more secure transactions, as well as access to new and exciting applications built on Sei.
If you are interested in getting the Sei airdrop, make sure you check your eligibility and follow the steps above. Don't miss this chance to be part of history!