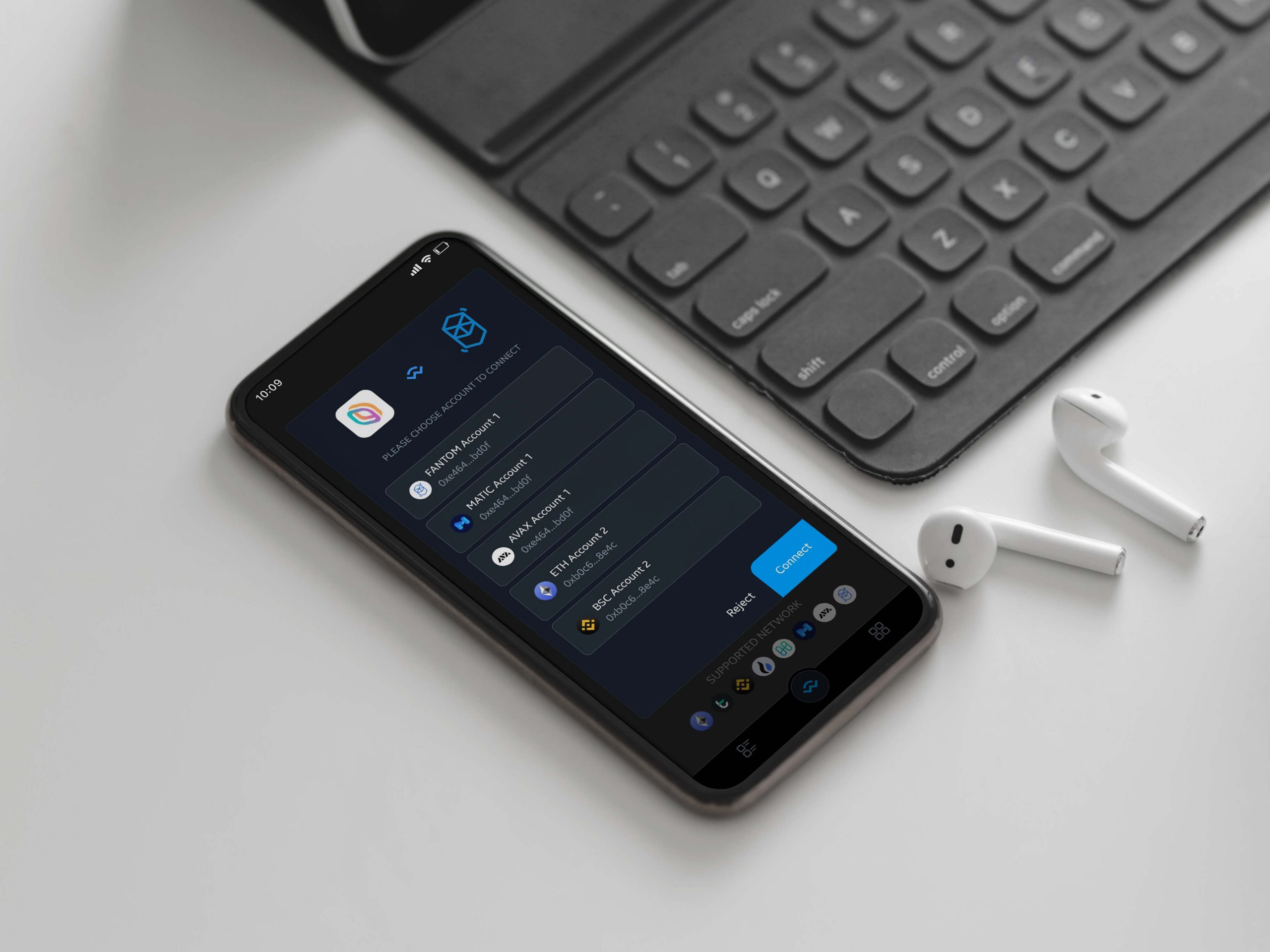 What is Fantom Crypto (FTM)
Fantom Network
Fantom is a DAG-based (Directed Acyclic Graphs) Smart Contract platform that designed to solve the issue of scalability.
Thanks to the Lachesis Protocol integrated on top of Fantom Opera Chain, the network has created a new version of DAG. It basically boosts up transaction speed and brings transaction fees down to almost zero.
In short, the network is a secure layer-1 network that is fast, scalable, and built on an aBFT consensus protocol.
It generates a decentralized, permissionless, and open-source environment by facilitating the power of Smart Contract on top of an advanced infrastructure. 
What is DAG (Directed Acyclic Graphs)
DAG stands for Directed Acyclic Graphs.
Traditionally, Blockchain is based on Distributed Ledger Technology (DLT) which records, stores and transfers any kind of data from one party to another.
Data is stored within a block. Hence, to record a new set of data, a new block must be created. During the block creation process, a cryptographic puzzle will be solved for the new block. The computer that gets the puzzle will share the solution to all nodes within the network to verify.
At the end, the new block will be added to the chain.
DAG, on the other hand, operates on a different model in comparison to DLT as block is not part of the DAG's structure.
All network participants are literally connected with each other.
In short, A can send a message to C, and inform B at the same time. Recorded data moves directly, which means the network will be faster, cheaper, and more energy efficient.
What is Lachesis Protocol
Lachesis is basically a aBFT consensus algorithm introduced by Fantom Team.
Lachesis algorithm comes with extraordinary advantages:
Asynchronous: Participants have the rights to process commands at different times.

Leaderless: No participant plays the major role.

Byzantine Fault-Tolerant: Functional in a presence of up to one-third of faulty nodes and malicious nodes.

Final: Lachesis's output can be used immediately. Transactions are confirmed within 1-2 seconds.
The platform exists as a modular which is compatible with other dev tools as the EVM, or the Cosmos SDK.
The protocol can be applied on other chains.
Lachesis creates a foundation for scaling solutions where high volume of transactions happen decentrally with instant finality.
What is Fantom Opera Chain
Fantom Opera Chain is a fully decentralized blockchain network launched by the Fantom Team in December 2019.
It is compatible with the Ethereum Virtual Machine, based on Fantom's aBFT consensus.
Opera supports all smart contract languages that Ethereum supports on the EVM that include Solidity and Vyper. It technically means any smart contracts developed on Ethereum can run on Opera, with scalability and security enhanced.
What is Fantom Crypto (FTM)
$FTM is the native token of the Fantom Network mainly exists on Opera FTM mainnet.
The token plays an important role that ensures the stability and security of the Fantom network.
Pay for transaction fee

Stake to secure the network and earn reward

Open governance
Convert ERC-20 Tokens to Opera FTM
You can always convert ERC-20 Token on Ethereum to Fantom on Opera network and vice versa by using the Multichain.xyz bridge
Get a detail instruction for the converting process.
Fantom Dapps
Dapps on Fantom are growing steadily through time from DeFi to Gaming, NFT, DAO, etc.
Fantom Network is now adopted by popular Ethereum Dapps as Travala, Crypto.com, Travala, etc.
Get the full list of Dapps at fantom.foundation/partners
Fantom Crypto Price Prediction
If the Fantom network keeps growing at this rate with more Dapps integrated, more people will use $FTM to pay for transaction fees.
It basically means the price will most likely go up in the long run.
Fantom Wallet
To enjoy the power of Fantom, you need to connect to its network.
The Fastest Way: KEYRING PRO
This method will save you time in setting up your wallet, or approving your transactions.
KEYRING PRO exists as a Multichain Mobile Browser Extension, supports a wide range of Blockchain from Ethereum to Polygon, Binance Smart Chain, Houbi ECO Chain, Fantom, Avalanche, Harmony ONE, TomoChain, and more (coming soon).
ALL YOU NEED TO DO IS ONE SCAN
KEYRING PRO is now available on App Store, Play Store, and as APK for limited locations.



1. On KEYRING PRO, 'Create a new wallet' or 'Import a wallet', you can use 01 Private Key to import all wallets at once on all supported chains, which includes Bitcoin (BTC), Ethereum (ETH), Binance Smart Chain (BSC), Houbi ECO Chain (HECO), Harmony One (ONE), Polygon (MATIC), TomoChain (TOMO).
2. Go to Fantom Dapp
3. Click 'Connect to a Wallet'
4. Choose Wallet Connect, scan with KEYRING PRO, then choose 'Connect'
Browser Extension
(*) This method is unavailable for Safari or any browser that does not support 3rd-party extension.
1. Download Metamask Extension
2. Set up your wallet
3. Go to Networks, choose Custom RPC
4. Insert as below
Network Name:

Fantom Opera

New RPC URL: https://rpcapi.fantom.network
Chain ID: 250
Symbol: FTM
Block Explorer URL: https://ftmscan.com/
5. Once inserted, click 'Save'
6. Go to an Fantom Dapp
7. Click 'Connect to a Wallet'
8. Choose Metamask
9. Now, you can connect to Fantom Dapp by using Metamask
Fantom Crypto Staking
You can stake $FTM to become a validator on Fantom Opera Network and earn reward, or just simply put on a small amount as a delegator.
For validator, the minimum staking amount is 1,000,000 FTM (~$268,000 USD at the time of this article)
A detail instruction to become a validator is available on their docs.
As a delegator, you can start your staking from 1 FTM, but your staking will be charged 15% on your staking rewards which is paid for validators.
Fantom Crypto Staking Calculator
Fantom Crypto Staking Calculator is a great tool to estimate ROI of the staking process.
You can access the tool at: fantom.foundation/ftm-staking
Where To Buy Fantom Crypto
You can purchase Fantom FTM on popular exchanges as Binannce, Houbi, Kucoin, etc. as below.
What is Fantom Crypto – Useful Links
Fantom Homepage: fantom.foundation
Fantom Explorer: ftmscan.com
Fantom Bridge: Multichain.xyz
Fantom Wallet: keyring.app
Documentation: docs.fantom.foundation
Telegram: t.me/fantom_english
Github: github.com/Fantom-foundation