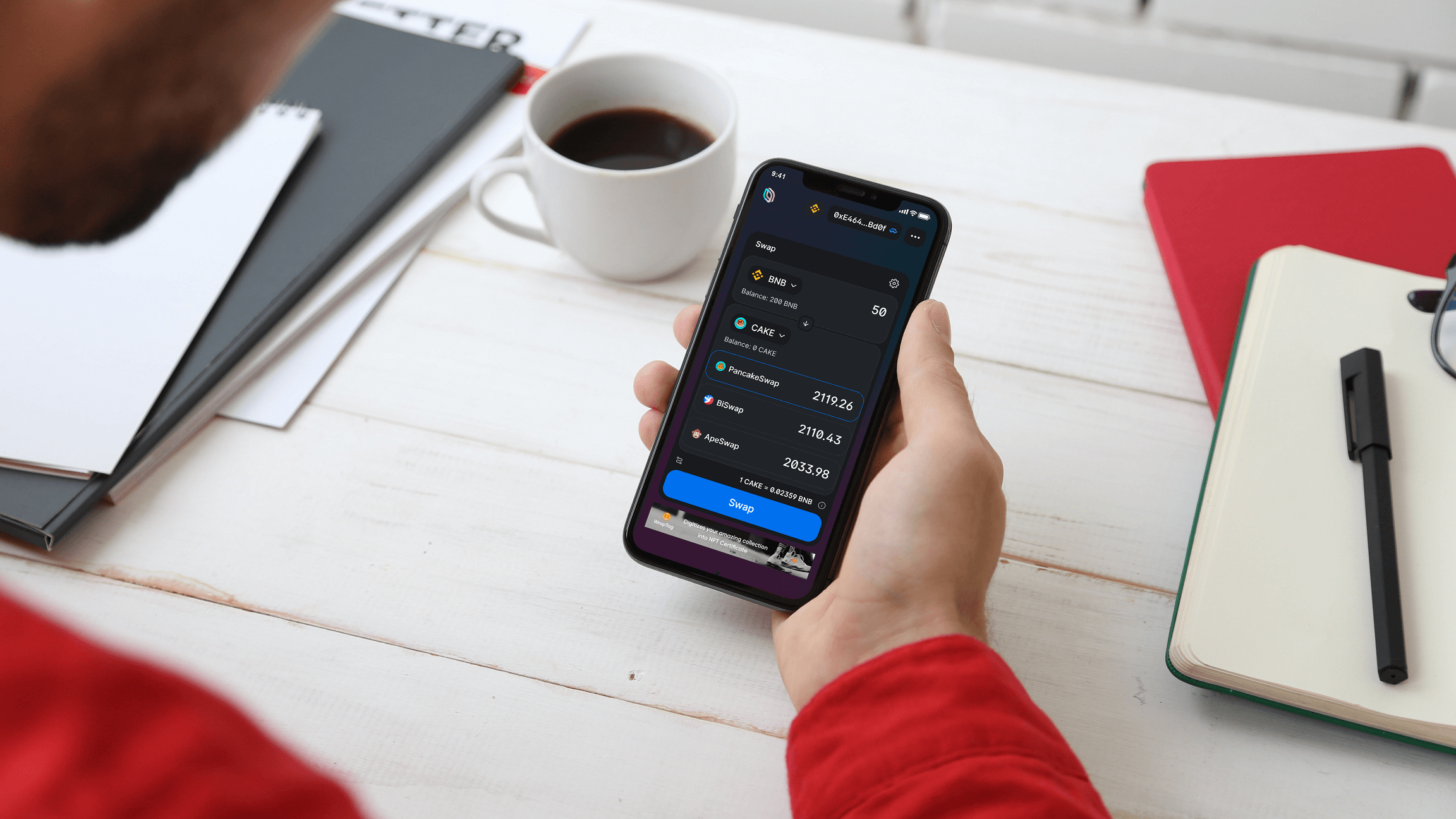 What is Crypto Swap? KEYRING SWAP
What is Crypto Swap?
Crypto Swap is a new form of Decentralized Exchange (DEX), which provides high-flow liquidity for trader.
It implements trade orders instantly at an appropriate price calculated from pool balance.
The term Automated Market Maker (AMM) is used to describe the operation of Crypto Swap.
Technically, each trading pair on a Swap comes from two sections of a pool.
Those pools are maintained by liquidity providers, who get the LP-Token as proof of staking, and earn part of trading fees.
For example, the pair ETH – AAVE on Uniswap is established from the ETH – AAVE pool.
When you swap from ETH to AAVE, you basically add ETH to the ETH section, and pull AAVE from the AAVE side of the pool.
The exchange rate will depend on the size of your order.
The larger the size the higher the slippage rate.
It means the more AAVE your purchase, the higher price you have to pay.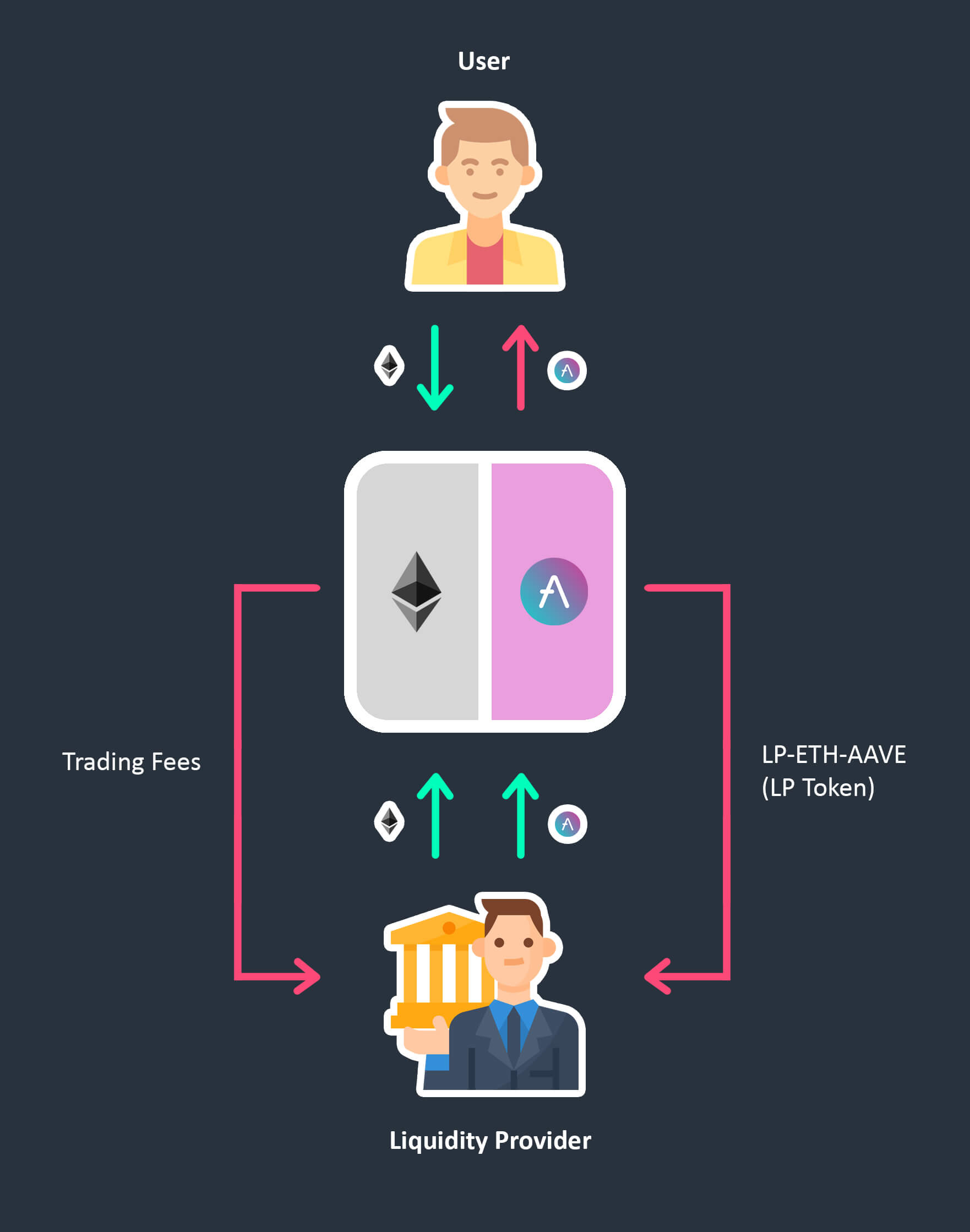 Best Crypto Swap Exchange
Crypto Swap captures all the fundamental characteristics of Blockchain, which include some certain limitations.
Typically, each Crypto Swap Exchange will support one certain chain, or multiple chains, but each trade session will only be settled on one chain.
The native token of a chain will be used to pay gas fee, and the main medium of exchange.
It means once trade on a certain Swap, user will need to stick with a chain, which makes cross-chain trading quite complicated.
Polygon Swap
Quickswap is one of earliest Swaps on Polygon. It has obtained most traffic and TVL (Total Locked Value) on Polygon. Check our article How to use Quickswap for more detail.
Sushiswap started on Ethereum as a fork of Uniswap. At this point, Sushiswap has become the biggest multichain Swap in the industry.  
Binance Swap Coins
Pancake Swap went live on Binance Smart Chain (BSC) in September 2020. The exchange is officially backed by Binance Labs. It can be considered as the biggest Swap on BSC at the time of this article.
Apeswap is a successful fork of Pancake Swap that still attracts most traffic on BSC. It offers a wide range of features, which includes staking, yield farming, NFT trading, IDO, etc.
BiSwap offers a dynamic swapping environment wih low fees. It differentiates itself from others by maintaining a unique referral system.  
Ethereum Swap
Uniswap is the first and most successful exchange to adopt the Swap model. Its source is widely forked and developed among different chains, which includes Quickswap and Pancakeswap. At this point, most tokens on Ethereum will possess a trading pair on Uniswap.
Balancer is a new form of AMM which reduces the risk of impermanent loss for liquidity providers by adding the third element to a pool.  
Cheapest Way To Swap Crypto: KEYRING SWAP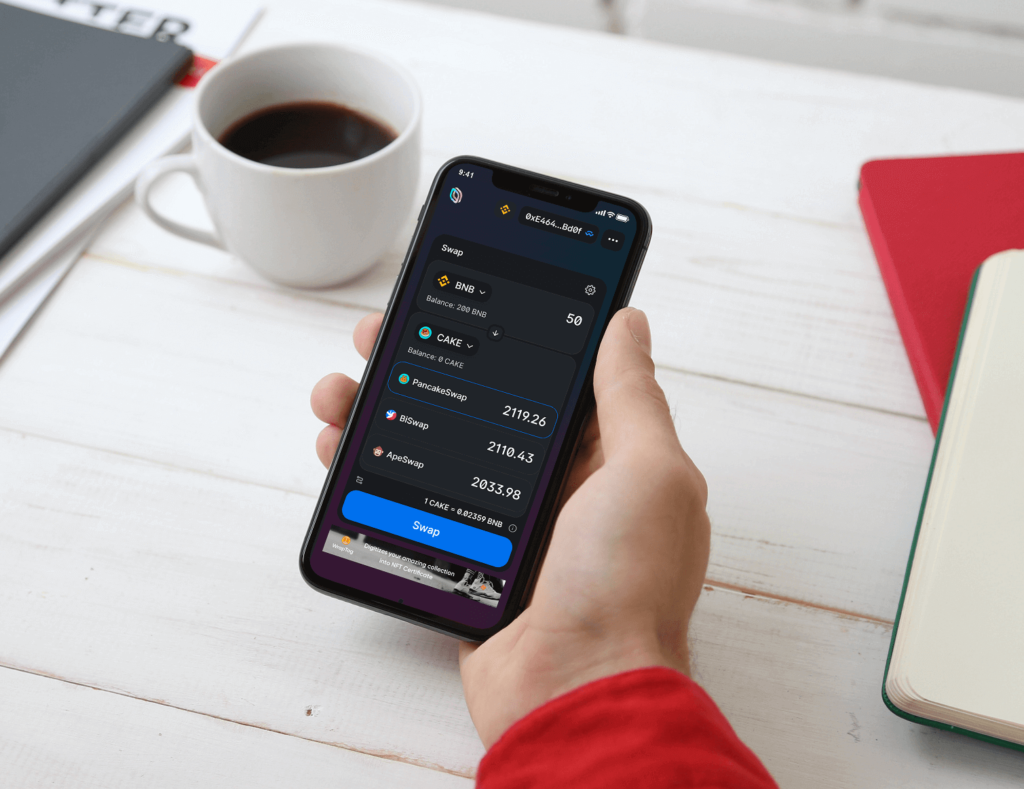 Crypto Swap App: KEYRING SWAP
KEYRING SWAP is designed as a simple DEX Aggregator, where you get the best exchange rate among different DEXs. In the very first version of this crypto swap app, you can apply on Ethereum, Binance Smart Chain, and Polygon.  
What is DEX Aggregator
DEX Aggregator is the best way to trade on DEX.
It operates as a hub of DEXs, where all exchanges rates will be gathered and arranged.
DEX Aggregator will automatically pick the best exchange rate for trader.
As a reason for different exchange rates on a pair, there is a price gap between different DEXs due to pool balance.
Hence, if you trade on a DEX Aggregator, the exchange rate will always be better than on one single DEX, which will enhance your profit margin significantly.
How to start using KEYRING SWAP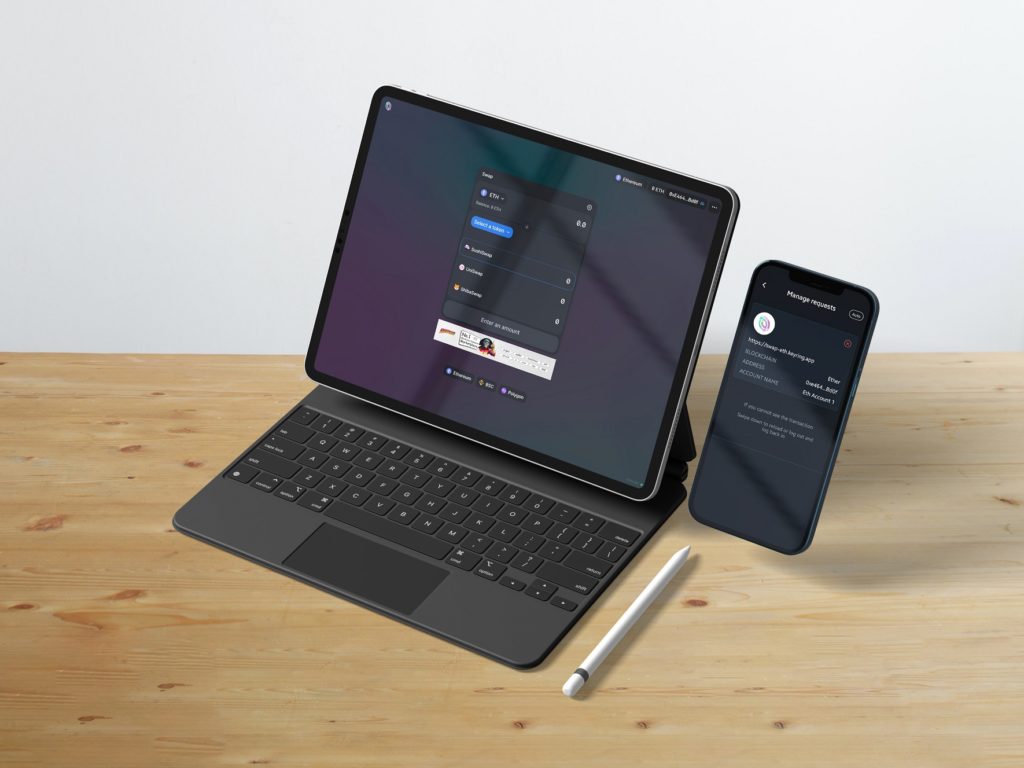 1. Download KEYRING PRO on iOS, Android, or APK.  



2. On KEYRING PRO, 'Create a new wallet' or 'Import a wallet', you can use 01 Private Key to import all wallets at once on all supported chains.
3. Go to KEYRING SWAP on a browser (phone or desktop)
4. Click 'Connect Wallet', choose KEYRING PRO
5. Scan the QR Code with KEYRING PRO app on your phone, tap 'Connect'
6. You're now connected to KEYRING SWAP through KEYRING PRO.
7. Choose a trading pair, you can even paste in a Smart Contract, then tap 'Import' to add in a token.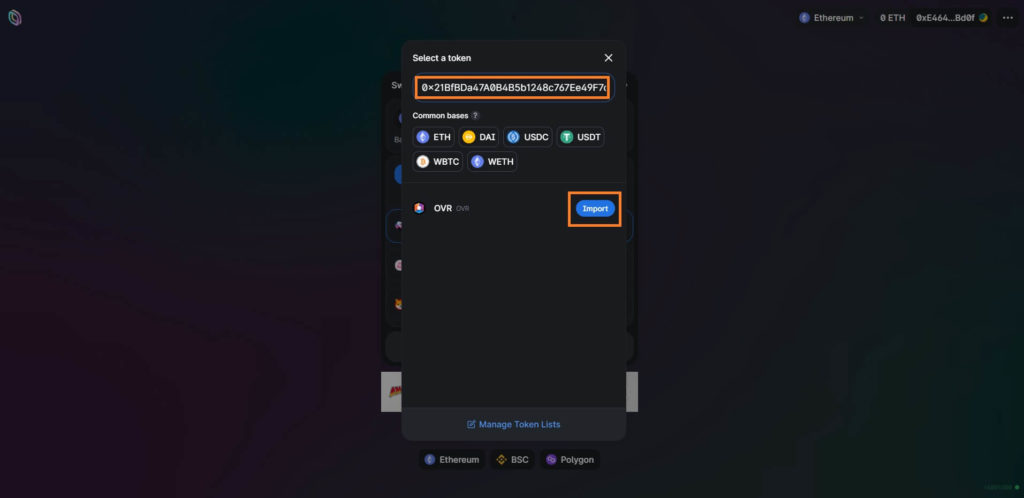 (*) Since you're connected to KEYRING SWAP by using KEYRING PRO app, please keep the app open and approve your transaction on the app.