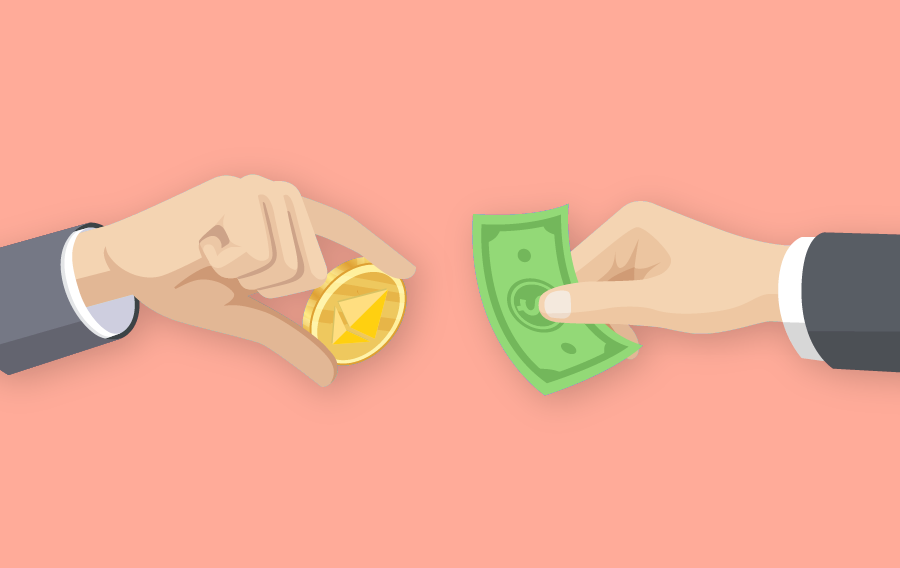 "Should I buy Ethereum?" How to buy Ethereum on the KEYRING PRO application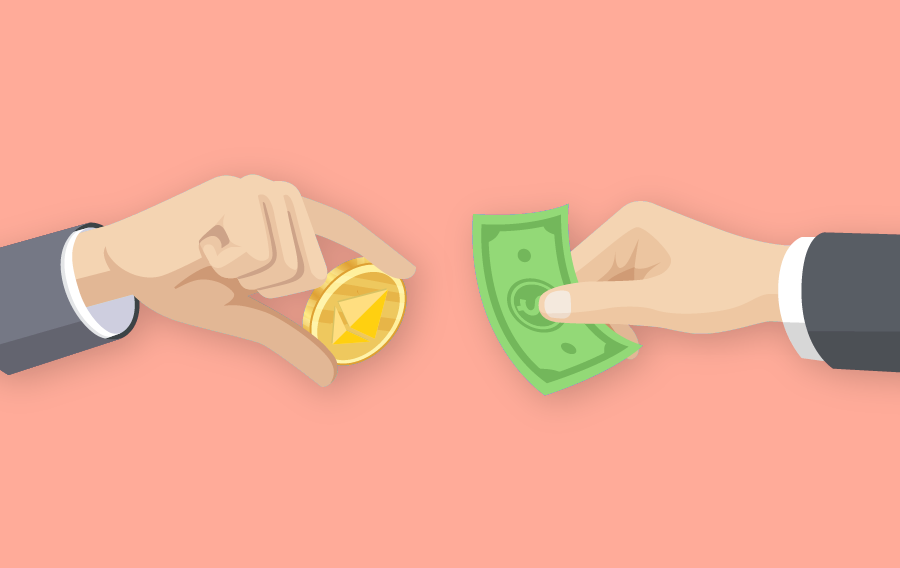 This article will help you find the answer to the question: "Should I buy Ethereum?" and provide you with instructions on how to buy ETH on the KEYRING PRO application.
What Is Ethereum?
Ethereum is a decentralized, open-source blockchain system. Ether is Ethereum's native currency. This currency is one of the most valuable cryptocurrencies, second only to Bitcoin in terms of market value (BTC). Despite having a lower market capitalization than Bitcoin, Ethereum is the most commonly utilized blockchain.
One thing to keep in mind regarding Ethereum is that it is not the same thing as Bitcoin. Ethereum's aim is considerably larger than Bitcoin's, which is simply to be digital money. In reality, Ethereum is a free and open-source computer platform and operating system. Distributed apps (dApps) and smart contracts are also supported.
Another major feature of Ethereum is that it allows for decentralized financing, which is critical to the system's operation. There is no one entity managing the system or the value of ether since it is fundamentally decentralized.
Why is Ethereum gaining popularity?
Ethereum is the second-largest cryptocurrency in terms of market capitalization. It was the first cryptocurrency with a programmable blockchain when it was introduced in 2015.
While previous cryptocurrencies used blockchain technology to record transactions, Ethereum provided a developer-friendly blockchain. Developers may design decentralized apps using Ethereum (dApps).
These decentralized applications are at the heart of some of the most significant contemporary bitcoin movements. They're utilized in decentralized finance (DeFi), which refers to systems that provide financial services without the involvement of a third party, such as a bank. They're also utilized with non-fungible tokens (NFTs), which are digital assets that individuals gather and trade.
Ethereum has a substantial first-mover advantage because it started it all. Other cryptocurrencies also have their own programmable blockchains, but Ethereum still accounts for roughly 80% of all apps.
As a result, Ethereum has a significant advantage in sectors of cryptocurrency that is quickly expanding.
Furthermore, Ethereum is presently undergoing a series of improvements in preparation for Ethereum 2.0. These enhancements will make Ethereum more scalable and transaction processing will be faster. Ethereum will become more secure and ecologically sustainable as a result of this. Given how much Bitcoin (BTC) has been chastised for its environmental effect, Ethereum's improvements are a welcome shift that might help it expand even further.
Should I buy Ethereum?
If you want to invest in ether (and hence in Ethereum), you need first consider why you want to do so. Despite the fact that the coin's price has grown significantly in the last year, it is very volatile. As a result, if you buy ether in the hopes that the price would grow, you may be disappointed.
The Etherum blockchain, on the other hand, may be utilized for a variety of purposes, according to Tally Greenberg, head of business development at All nodes. "Ether is a coin that must be used in each Ethereum transaction. Ethereum is a blockchain network of apps. A blockchain, on the other hand, is a technology with virtually unlimited applications. It isn't only based on Ethereum and may be utilized to impact our future with or without cryptocurrencies."
Sam Bretzmann, the owner of the Block link, agrees with this sentiment. "The difference here is that instead of investing in individual projects which may or may not make it, you can invest in the infrastructure. You can think about it like this, go back to 1999, and instead of having to try and pick which up-and-coming businesses will survive, you get to just pick 'the internet' and invest in that."
Personally, I prefer Ethereum as an investment and believe it has the potential to become one of the most successful cryptocurrencies in the future.
There are a number of variables in Ethereum's favor:
It is backed by a competent staff, and its founder, Vitalik Buterin, is well-known in the crypto industry.
It's the coin of choice for developing decentralized applications (dApps).
Ethereum 2.0 should be a significant upgrade, allowing it to process many more transactions while using significantly less energy.
It has been the second-largest cryptocurrency for some years, despite its volatility. This may persuade potential investors that Ethereum isn't going anywhere very soon. Some even believe it is one of the cryptocurrencies that might eventually take Bitcoin's place.
Ethereum is accessible for purchase on most cryptocurrency exchanges due to its huge market capitalization. Unlike many smaller coins, it's not difficult to get.
Is Ethereum, however, worth buying today at its present price?
If you're looking at it as a long-term investment, I believe it is. It's virtually hard to time the crypto market. If you plan to purchase now, sell your profits, and then buy back in later, you're almost certainly going to lose money.
Ethereum's price might continue to rise for weeks or even months, or it could fall. I wouldn't advocate buying Ethereum if you're looking for quick profits. However, if you believe it has long-term potential and wants to give it at least a few years, it's a good investment.
How to buy Ethereum on the KEYRING PRO with a credits card?
Step 1: Download KEYRING PRO
KEYRING PRO is now available on App Store, Play Store, and as APK for limited locations.
Download KEYRING PRO
KEYRING PRO is now available on iOS, Android, and APK



Step 2: Setup Your Wallet
You can either import your current wallets or create new wallets on KEYRING PRO.
For the input, you can create wallets on all supported Chains at once with the One key feature.
In short, you can use 01 Private Key then choose all chains, which is applicable for both wallet creation and wallet import.
Step 3: Choose Your Crypto'
Purchase Ethereum and ERC-20 tokens

Tap on your Ethereum account
Tap 'Buy'
Choose ETH or an ERC-20 Token
Set the purchase amount in USD, or your local currency
Tap 'Next'
Step 4: Check Out & Pay
(*) With any purchase amount exceeds $200 USD, you will need to submit your KYC to proceed.
Insert your Credit Card info
Check all checkboxes, tap 'Next'
Insert required info & email
Confirm your payment
Receive a confirmation email
Step 5: Receive Your Crypto Purchase
You will receive your Crypto Purchase in 30 minutes or less.