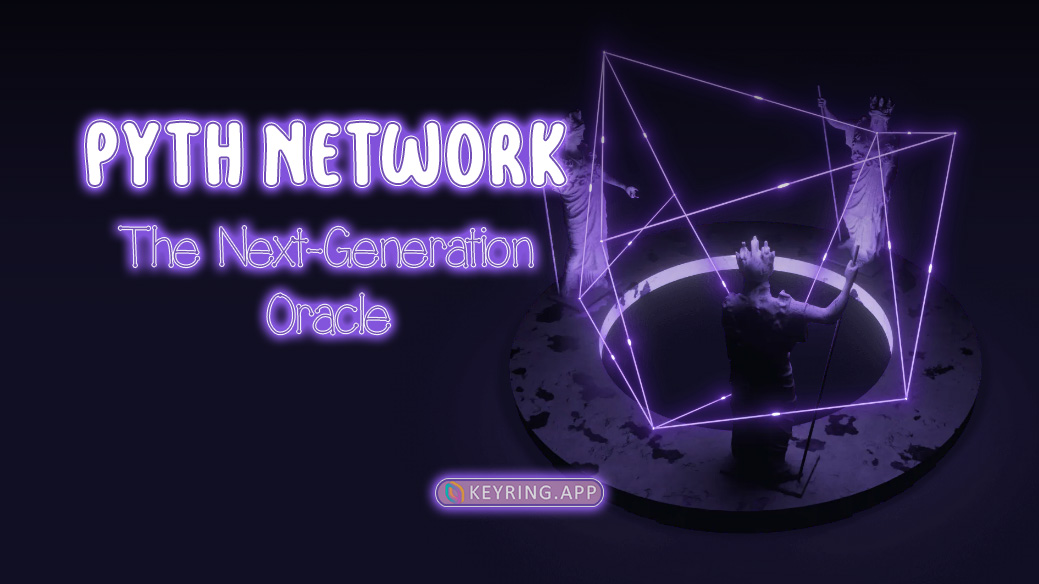 Pyth Network: A Next-Generation Oracle for Financial Market Data
What is Pyth Network?
Pyth Network is a decentralized oracle that provides real-time market data for smart contracts on various blockchains. It collects and aggregates data from over 90 first-party sources, such as exchanges, market makers, and trading firms, and delivers it with high accuracy, low latency, and high resolution.
Pyth Network aims to support various applications, such as decentralized exchanges, lending protocols, derivatives platforms, and benchmarks. Pyth Network currently operates on Solana mainnet and supports 35+ other blockchain ecosystems, such as Ethereum, Binance, Avalanche, Cosmos, and more.
How does it work?
The Pyth Network functions as a conduit rather than a source of data, where data providers contribute information while data users consume it. This decentralized marketplace, operating through the Pyth protocol, aggregates data from various providers for distribution across multiple blockchains.
In this ecosystem:
Data providers submit pricing information to Pyth's oracle program, enhancing accuracy by utilizing multiple data publishers for each product.
The Pyth Network's provider community comprises global exchanges, trading firms, and market participants, contributing their asset pricing to Pyth Price Feeds.
Pyth specializes in exchange-generated trade prices and traders' most recent transaction prices, recognizing that there's no singular true price for an asset.
The protocol combines these diverse inputs to create a single aggregate price and confidence interval every 400ms for each price feed, operating within Pythnet, an application-specific blockchain.

This aggregation algorithm ensures robustness against outliers, accurately weighs data sources, and reflects variations among providers' prices within an aggregate confidence band. The resultant signed price payload is streamed to Wormhole for utilization in decentralized applications (dApps) on supported chains.
Data users, operating on Pyth-supported blockchains, can access and integrate these price feeds into their smart contract logic. The Pyth Network introduces a Pull Oracle architecture, enabling gas-efficient, on-demand price updates requested by data users, unlike the less efficient Push Oracles commonly seen in legacy systems.
This design choice ensures cost-effectiveness by eliminating unnecessary updates, allowing Pyth price updates to be available across multiple supported blockchains. Pyth users pay a small data fee for consuming these on-chain price updates, fostering widespread use in spot and derivatives exchanges, lending platforms, asset management solutions, and more.
Well-known applications integrated with Pyth include Synthetix, Vela Exchange, Alpaca Finance, Solend, among others, each leveraging Pyth's robust infrastructure for their operations.
Why should you keep your eyes on it?
The Pyth Network stands out for its robustness within the blockchain oracle realm. Emerged during the DeFi Summer of 2020, Pyth's inception arose from a recognition of critical gaps within blockchain infrastructure that were impeding the full potential of the blockchain space.
The primary void existed in the absence of a high-speed, institutional-grade market data oracle—a crucial necessity identified by Web3 developers due to distinct deficiencies in three pivotal domains.

Velocity
Existing oracles fell short in delivering the requisite speed demanded by diverse financial use cases. The delay between blockchain prices and real-world markets compromised the accuracy of DeFi services, rendering them susceptible to potential malicious exploits.
These oracles operated on update cycles ranging from 10 to 60 minutes ('heartbeat'), severely limiting their compatibility with use cases that demanded rapid updates and low latency.
Scope and Accessibility
Developers grappled with inadequate access to essential price feeds. The absence of pertinent price data on their preferred blockchain hindered developers' ability to furnish crucial financial services.
Legacy oracles, while boasting 200 price feeds on Ethereum, only offered a meager 8 on newer chains like Base. Furthermore, while some oracles supported multiple chains, they provided a restricted number of universally available price feeds, leading to considerable delays in protocol advancements.
Sourcing and Reliability
The opacity of data stemming from price oracles, gleaned from aggregated, third-party sources, remained a persistent concern. Given their responsibility to safeguard billions of dollars in smart contract value, the lack of transparency in data sources raised doubts about the credibility of received prices.
Moreover, holding these sources accountable for price accuracy proved challenging, particularly when the oracle collected data from public aggregator services or scraping services. Developers necessitated the means to verify the authenticity of inputs from their oracle's data sources and evaluate the associated reputations.
> How to Complete the Venom Testnet Campaign and Claim Your Free NFTs. <
> How to join the crypto's largest organic airdrop – Jupiter airdrop. <
Pyth Network Airdrop
As of the current time, the eligibility window for the Pyth Network airdrop has closed, and new participants can no longer become eligible.
If you've been actively engaged within the Pyth ecosystem previously, you might already be part of the airdrop. To verify your eligibility, visit the airdrop page.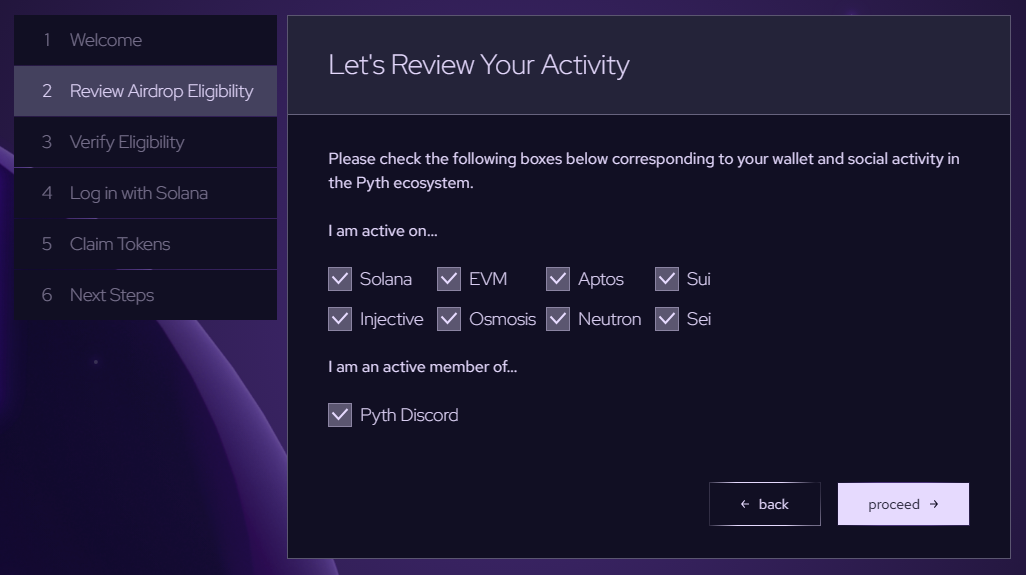 Upon confirming your activity across the networks you've been involved in, connect the corresponding wallets and accounts associated with those networks.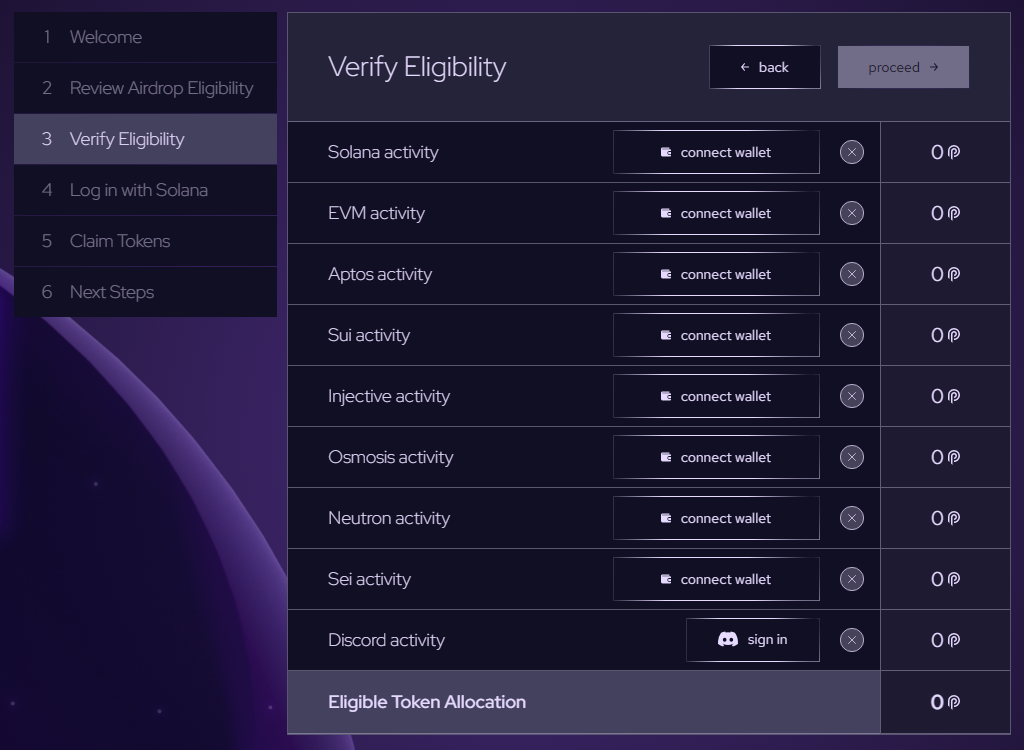 Please ensure to connect only the wallets for the networks where you have genuine activity. This step is crucial for further progression.
If deemed eligible, you can then proceed to claim your airdrop.
Remember, the deadline to claim your airdrop is February 18, 2024, at 14:00 UTC.
Tokenomics.
Token Symbol: PYTH
Max Supply: 10,000,000,000
Initial Circulating Supply: 1,500,000,000 (15%)
Vesting: 85% of the PYTH Tokens are initially locked and locked tokens will unlock 6, 18, 30 and 42 months after the initial token launch.
Token Address: HZ1JovNiVvGrGNiiYvEozEVgZ58xaU3RKwX8eACQBCt3 (solscan.io)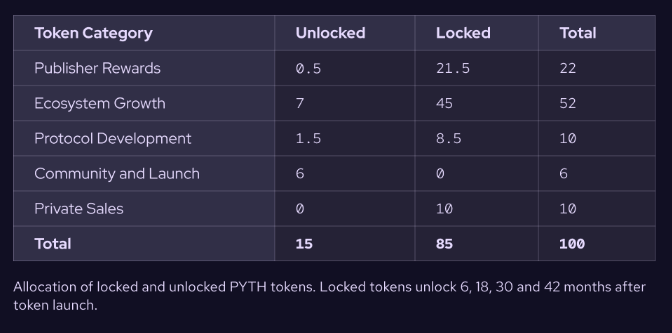 Ending words
Thank you for exploring the Pyth Network with us. Its promise as one of the most significant decentralized oracles extends beyond the Solana ecosystem, shaping the entire blockchain sphere.
Discover more about Pyth and other engaging blockchain topics in our collection of insightful articles. Dive deeper into the world of blockchain by exploring our curated content. Start your journey today!
> 10 rising NFT Artists to watch for the rest of 2023 and beyond. <
> Top 10 NFT Dapps 2024 – Let's explore this amazing space! <