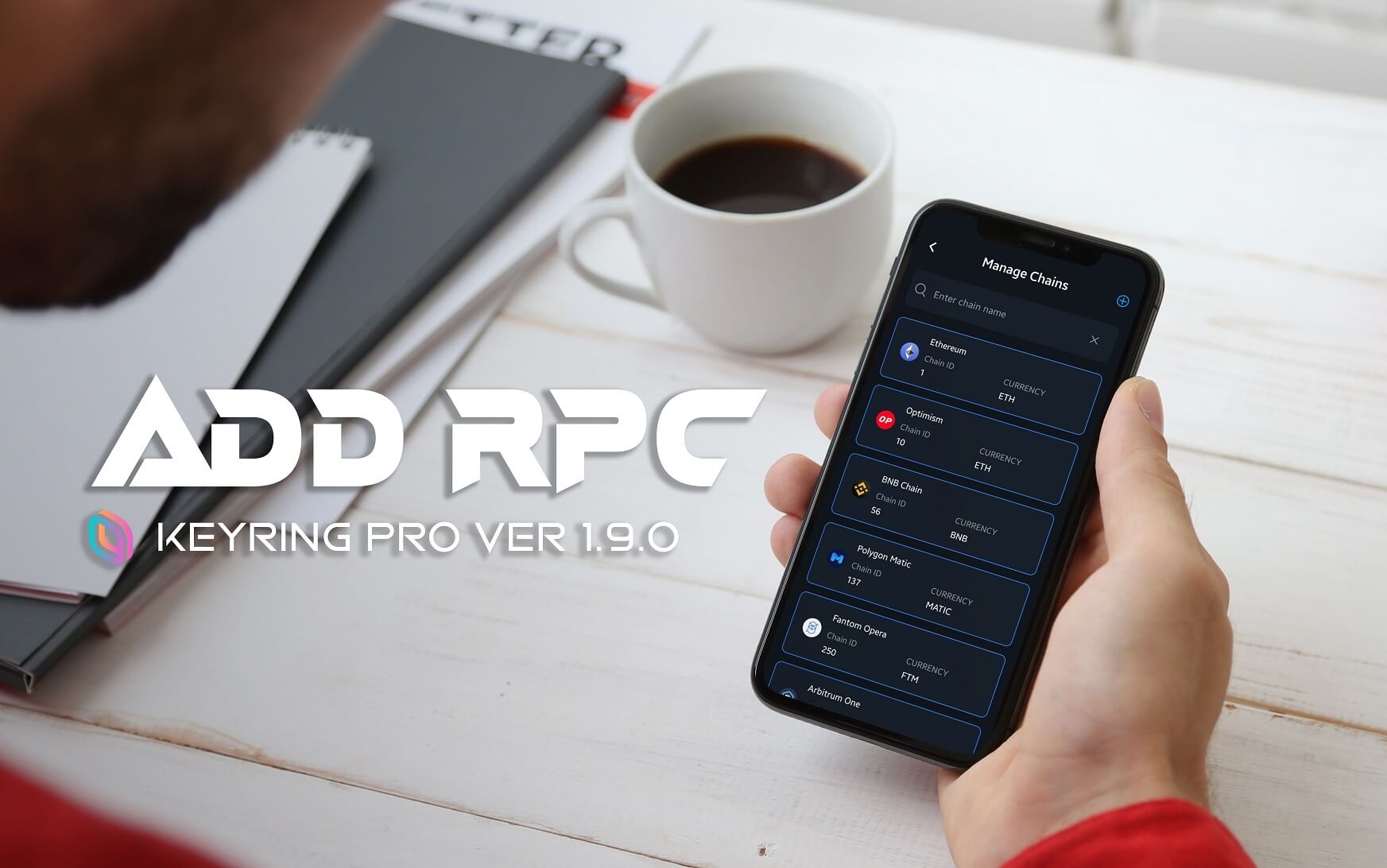 Add RPC Chains on KEYRING PRO Version 1.9.0
Add RPC Chains Easily On KEYRING PRO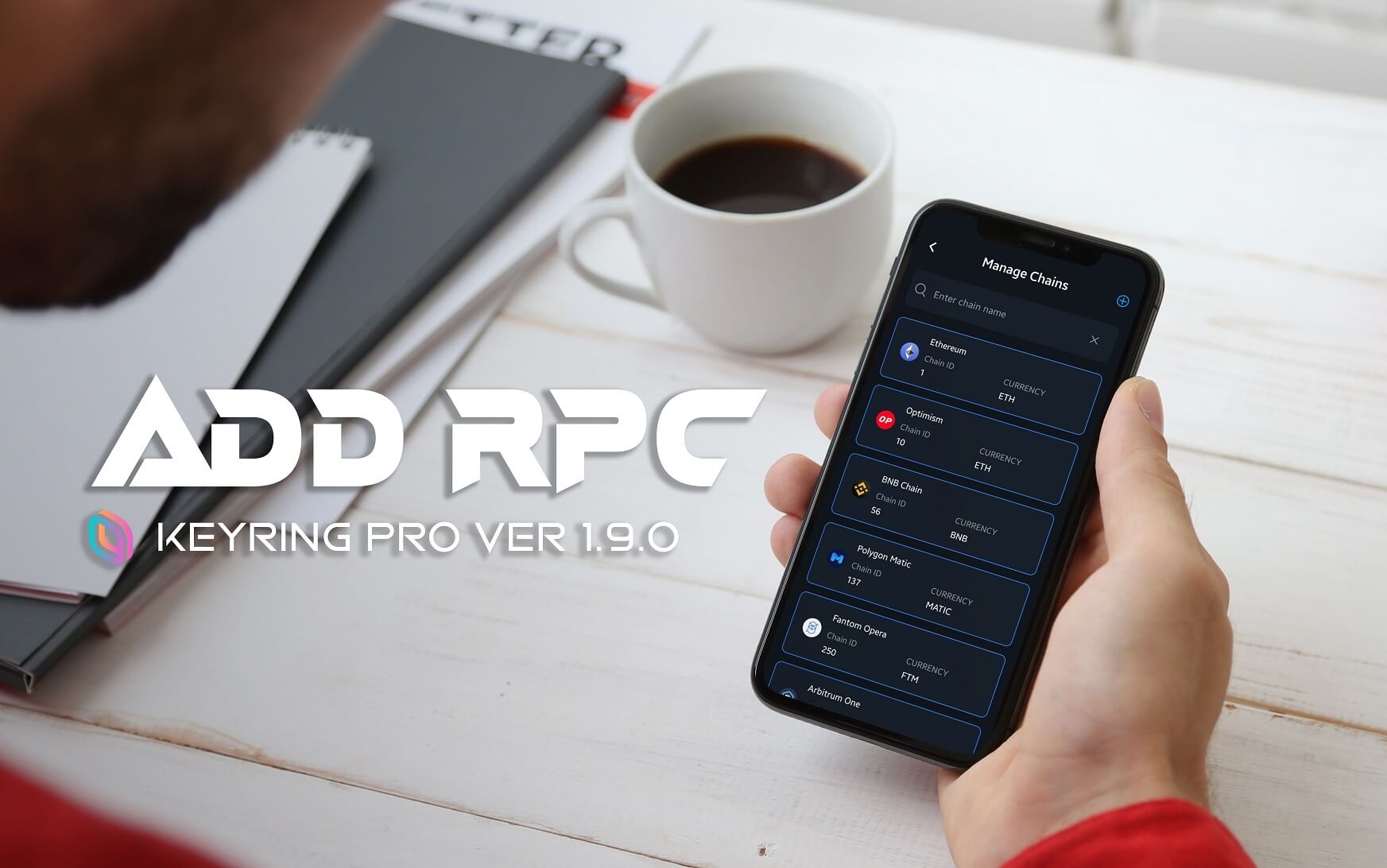 KEYRING PRO ver.1.9.0 has finally arrived in the Multichain.
This update brings users the ability to add any Custom RPC Chains (EVM Compatible Chains) to KEYRING PRO instantly on top of Wallet Connect 2.0 infrastructure.
Basically, you can add any chains that built in accordance with Ethereum Smart Contract standard.
For instance, we can mention Moonbeam, Moonriver, BOBA, Telos, etc.
Testnets and Custom RPC Chains are also supported.
Within the feature, users will be able to find a list of RPC chains. By tapping on one of those, a chain will be added automatically.
For unlisted chains, you can tap on the (+) to insert RPC parameters. The whole process should take less than a few seconds.
Once added, users can start connecting to DEXs or Dapps, and managing assets on the newly added chain.
Obviously, this update has extended KEYRING PRO's competency in going cross-chain to a higher level.
Please find an instruction to add RPC below.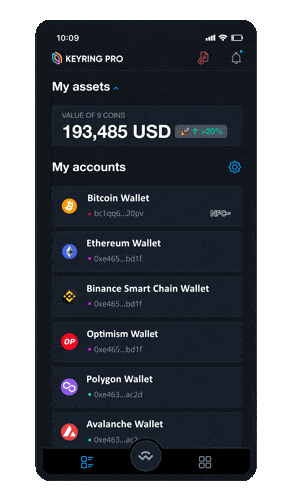 On home screen, tap 'Menu' icon
Choose 'Manage Chains'
Search a chain in our list
Or, tap on the '+' icon
Insert RPC parameters
Tap 'Add'
How to add Binance Smart Chain RPC
Add Tokens From Any RPC Chains
Once a new chain is added, you can start managing assets on that chain from the native token to custom tokens.
In most cases, KEYRING PRO will automatically detect holding assets and display on the Wallet Balance section in market valuation synchronized with Coingecko data.
Users can also add any custom token by inserting the Smart Contract address. Please find the steps below.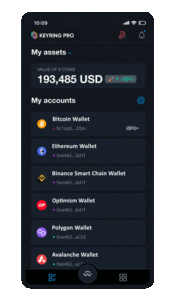 On the home screen, tap the wallet balance
Scroll down to 'Add Token'
Choose a chain
Insert Smart Contract address
Tap 'Add'
Connect To Dapps On Custom RPC Chains
By adding a new chain, KEYRING PRO will be able to connect to DEXs and Dapps on that particular chain.
To establish a connection, you need to choose the 'Wallet Connect' option.
It also works on mobile browsers that running on iOS and Android as Safari, Samsung Internet, Opera, or Brave, etc.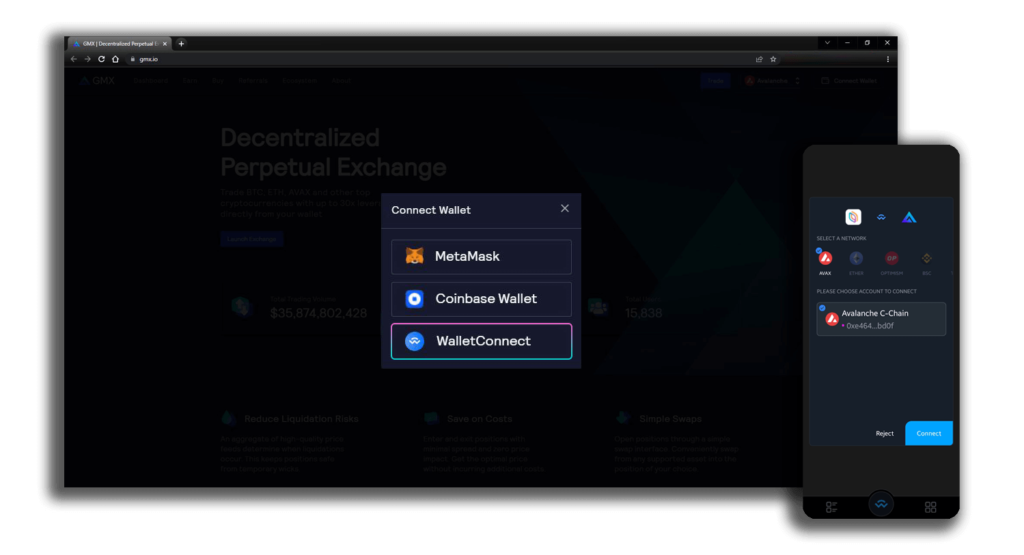 Categorize Wallets According To Private Key
In this latest update, the app will automatically categorize different wallets based on Private Key.
In short, imported wallets that come with the same Private Key will appear in the same color.
This minor feature will improve user experience in crypto asset management.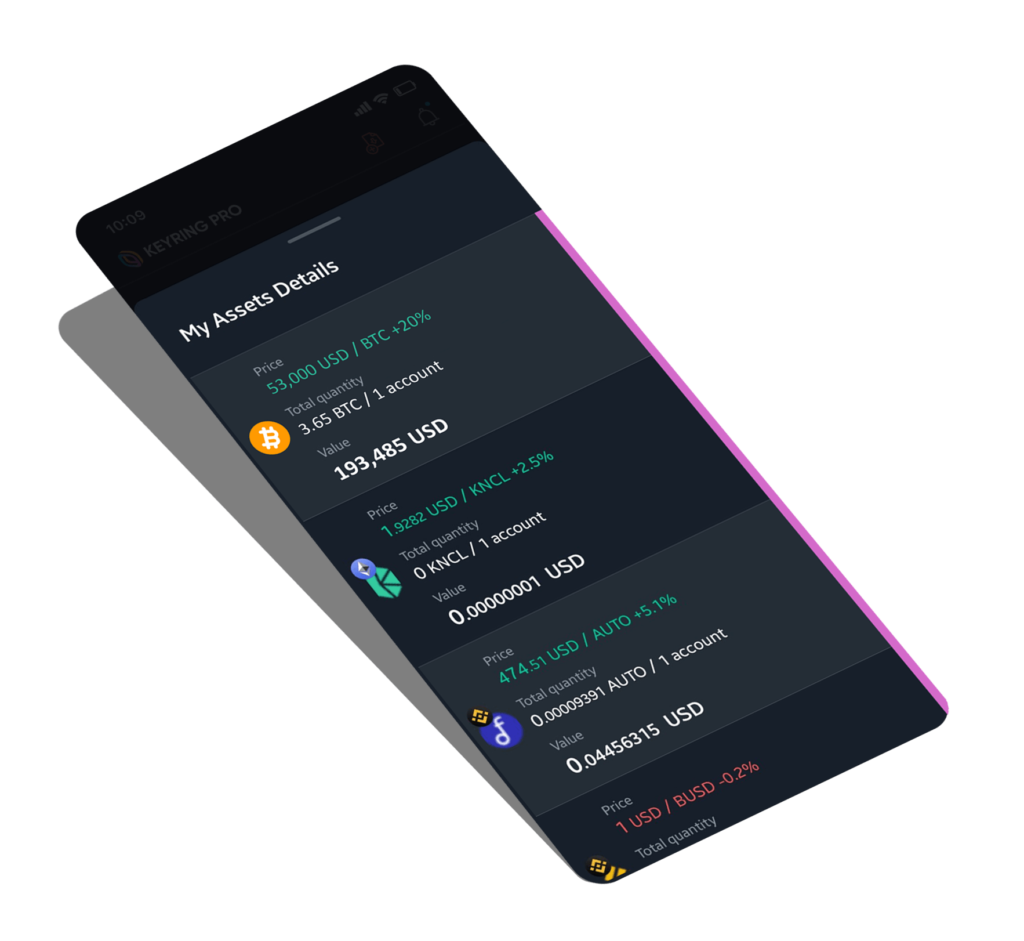 KEYRING PRO On Huawei App Gallery and Mac M1
KEYRING PRO is now coming to both Huawei App Gallery and Mac M1.
This movement expands the availability of KEYRING PRO to new territories aside from iOS, Android, and APK.