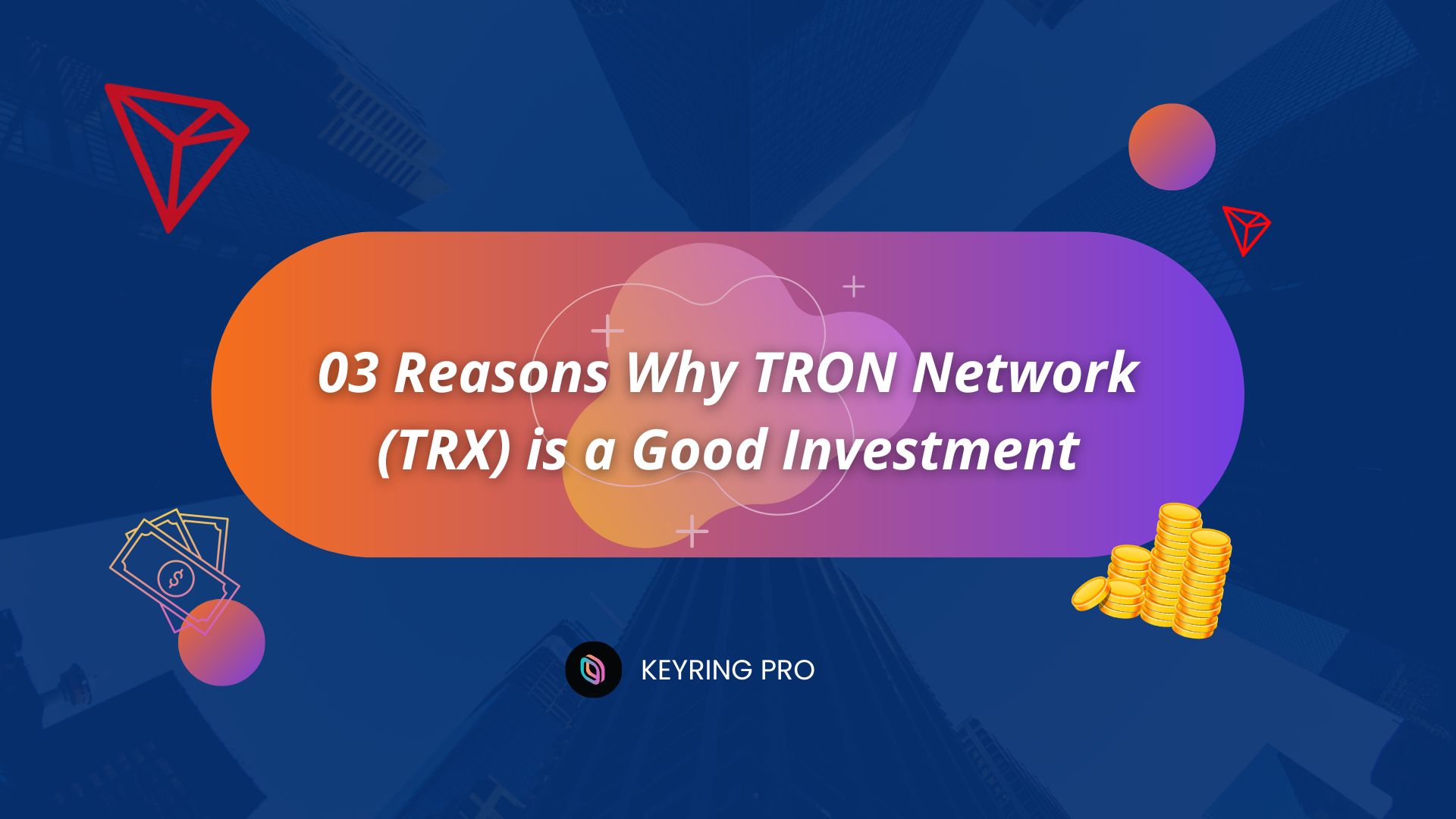 After the artificial intelligence-powered chatbot ChatGPT was successfully released to the public, AI became a huge trending topic. 
Of course, the hype has also reached the blockchain and crypto industries.
With blockchain projects related to Al getting increased attention at the moment, TRON remains to be seen as a platform with an ambition to pan out.
Through an announcement on Twitter, TRON's CEO and founder Justin Sun is looking to capitalize on the project with AI development funds of $100M.
https://twitter.com/justinsuntron/status/1623700246885961729?ref_src=twsrc%5Etfw%7Ctwcamp%5Etweetembed%7Ctwterm%5E1623700246885961729%7Ctwgr%5Eea92d97b64500c1eba906d66b5d91c0cea23c75f%7Ctwcon%5Es1_&ref_url=https%3A%2F%2Fcoincodex.com%2Farticle%2F22477%2Fbest-crypto-to-buy%2F
What is TRON?
TRON is an industry-leading decentralized stablecoin financial infrastructure of which mainnet was launched in May 2018. In fact, the beginning of the project dates back to an ICO held in 2017. 
It uses distributed ledger technology and enables straightforward and cheap sharing.
Basically, it is similar to Ethereum and Bitcoin, but it's an open-source blockchain platform that runs smart contracts and supports decentralized apps.
What are TRON's principles?
TRON uses a delegated Proof-of-stake (DPoS) mechanism to reach a consensus about the state of its ledger.

TRON supports the creation of coins by content makers, which can be used in their own developed applications. Content creators receive $TRX as reward.

TRON has a 100% free-of-charge source of data with no central authority, making the protocol high-throughout, high scalability, and high availability.

TRON also carries out decentralized games within the network, during which players can directly reward creators with digital assets.
What are TRON's tokens?
$TRX 
$TRX (TRONIX) is the governance token of the TRON network. Initially, it was a token built on Ethereum, but later it switched to its own blockchain.
Issued by TRON DAO, It is the basic unit of account on the TRON blockchain. It is also the natural medium currency for all TRC-based tokens.
$TRX is used in the following scenarios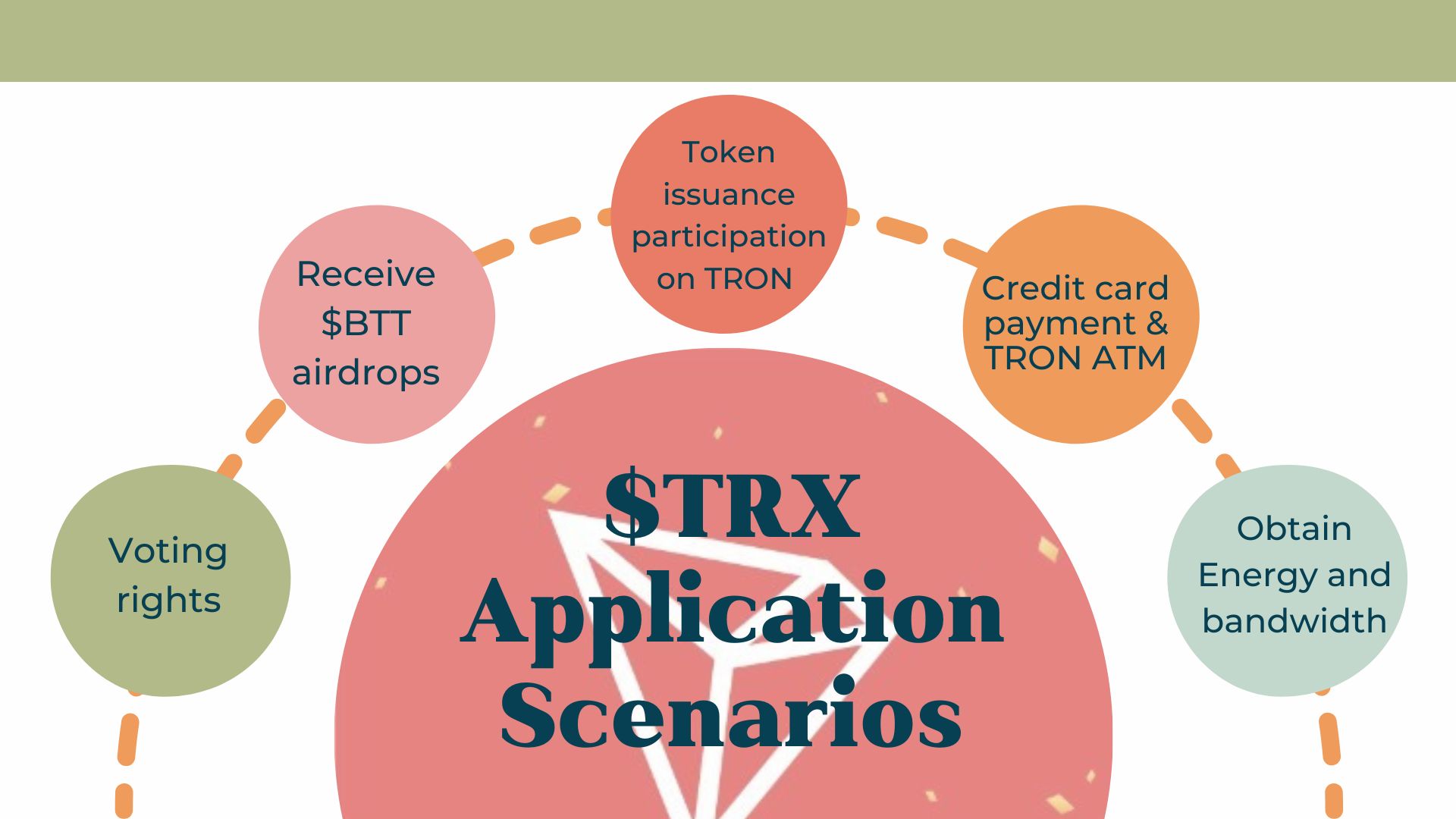 On the TRON network, all $TRX holders can apply to be Super Representative candidates.
SRs will be chosen among the top 27 most-voted candidates.
Where do we buy $TRX?
It is possible to buy $TRX on dozens of exchanges including Poloniex, KuCoin, Binance, and others. Unfortunately, it is not supported on Coinbase.
$BTT (BitTorrent)
BitTorrent is a peer-to-peer file-sharing platform that has recently gained popularity due to its decentralized nature.
Originally released in 2001, BitTorrent was purchased by the TRON network in 2018.
$BTT is a TRC-10 utility token on the blockchain used to power decentralized applications. Dapps powered by BTT includes BitTorrent Speed, BitTorrent File System, DLive, etc.
What is TRON's current net worth?
TRON price history
As of the time this article is written, TRON $TRX is at a price level: 
| | |
| --- | --- |
| Price  | $0.0673  |
| 24-hour trading volume  | $258,696,407 |
| Total Market Cap | $6,166,543,168 |
| Total Supply | 91,624,528,835 TRX  |
| Circulating Supply | 91,624,520,072 TRX |
It currently ranks #15 in the cryptocurrency market. 
TRON price prediction 2023
With the pride of 100 million accounts and 3.5 billion transactions, it shows how much potential the TRON system has. It's probably among the fastest-growing cryptocurrencies right now. 
TRON's ecosystem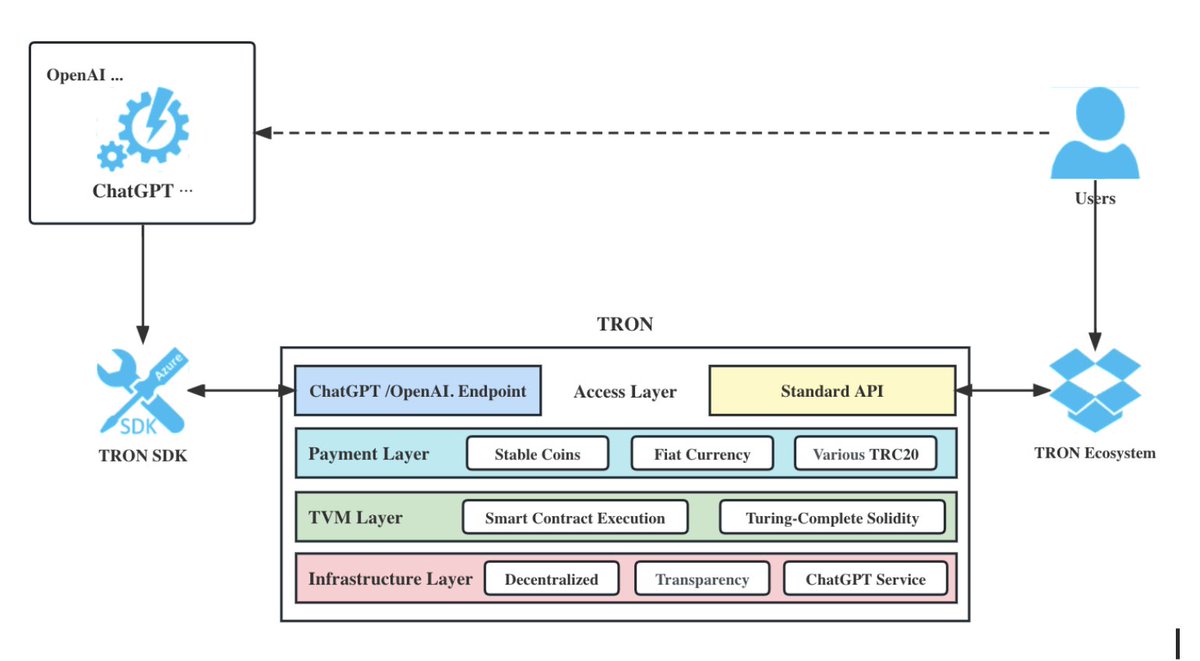 The ecosystem is based on three levels, which ensures a smooth operation of the network:
Storage Layer: where all the data is securely stored. Basically, it is responsible for segmenting all kinds of data.

Application Layer: where the $TRX is utilized to develop applications and create wallets. This is where the developers are key.

Core Layer: where various instructions are processed. The procedure is the Core Layer processes the instructions and sends them to the TRON virtual machine where the dApps are executed. 
The TRON ecosystem also consists of a native NFT marketplace, a side chain (BitTorrent Chain), and stablecoin $USDD.
$USDD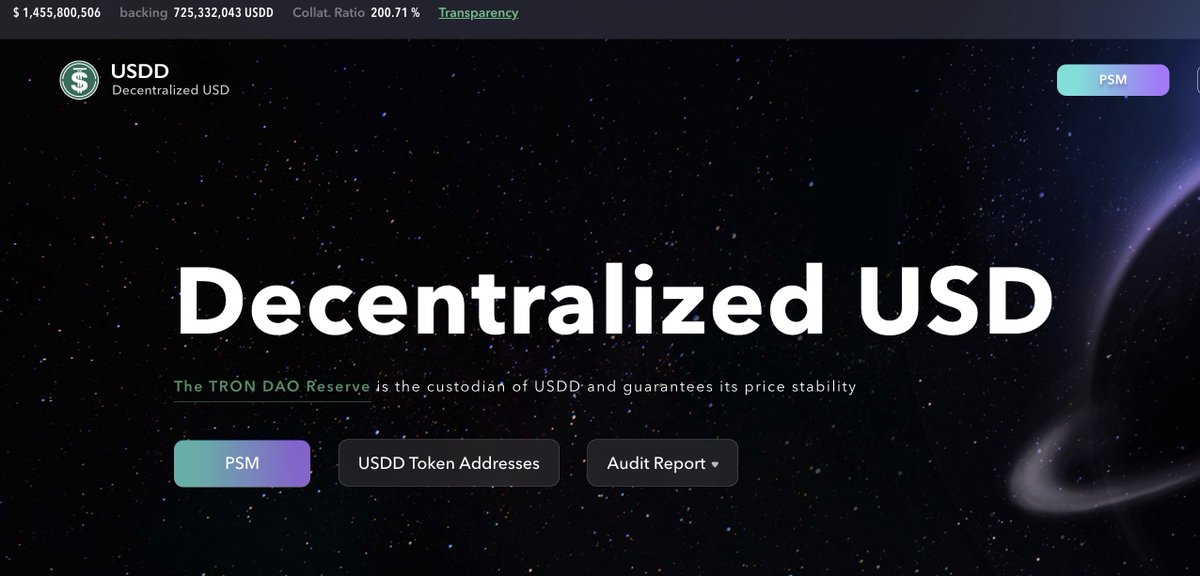 Justin Sun has unveiled $USDD – a new decentralized stablecoin on the TRON blockchain in April 2022. 
At the start, $USDD is issued as a TRC token on the TRON network. 
In another open letter, the founder mentioned that a TRON DAO Reserve would be established to ensure the development of $USDD.
TRON has emerged as a very popular platform for $USDT transfers thanks to its speedy transactions and low fees.
Why is TRON a good investment?
1. TRON is focusing on decentralization
Although it has a number of goals, all of them come back to the central objective of decentralizing the web.
2.  TRON is trying to change the entertainment industry
It tries to use blockchain technology in such a way that content creators would be able to directly connect with consumers and sell their products.
Initially, the project was created with the aim of providing full ownership rights to content creators. The main goal is to help them receive a small part of their income and encourage them with more rewards for their work.
Unlike Youtube, Facebook, or Apple, the platform invites content consumers to reward content creators directly.
3. Justin Sun isn't exactly shy about embracing new trends
The creator of $TRX and the TRON network has led his smart contract team to lean into the artificial intelligence revolution with the launch of a new AI development fund that is worth $100M. 
Please refer to the article below
https://decrypt.co/120829/tron-launches-100m-ai-development-fund
Justin Sun has tweeted that the platform would provide "an AI-oriented decentralized payment framework" for ChatGPT and OpenAI, incorporating TRON oracle with other DeFi applications.
In fact, with a nose for new trends, TRON's founder has promised to enable adaptable capabilities of all aspects of decentralized commerce, through a huge mileage of mainstream partnerships.
Add RPC to KEYRING PRO
KEYRING PRO allows users to add any EVM-compatible RPCs by searching on the list.
Follow these steps:
Tap the 'Menu' icon on the home screen

Select 'Manage chain'

Find the chain in the list

Or tap '+' icon

Insert RPC parameters

Tap 'Add'
$TRX is a TRON network token, but it has been replicated on BSC as a BEP20 token.
The official TRON mainnet RPC on Binance Smart Chain is
https://bscscan.com/address/0x85eac5ac2f758618dfa09bdbe0cf174e7d574d5b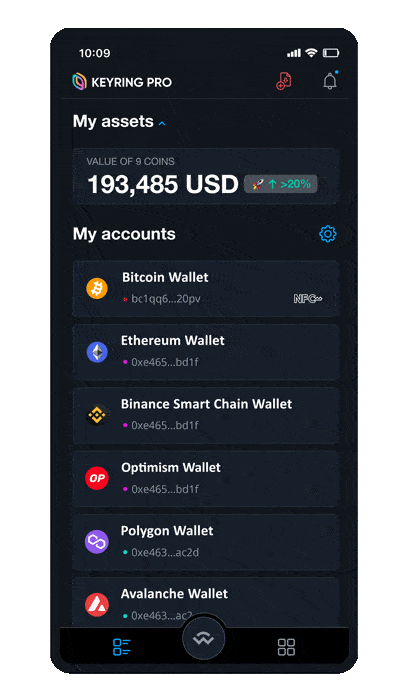 100 BUSD Airdrop

This Spring, Bacoor Inc. would like to thank all users of our products with an event called "Spring Airdrop". 
The event has collaborated with Crew3.xyz with a total prize of 100 BUSD. 
Join now to have a chance to grab your rewards!
Read more about the event in this article <Spring Airdrop>