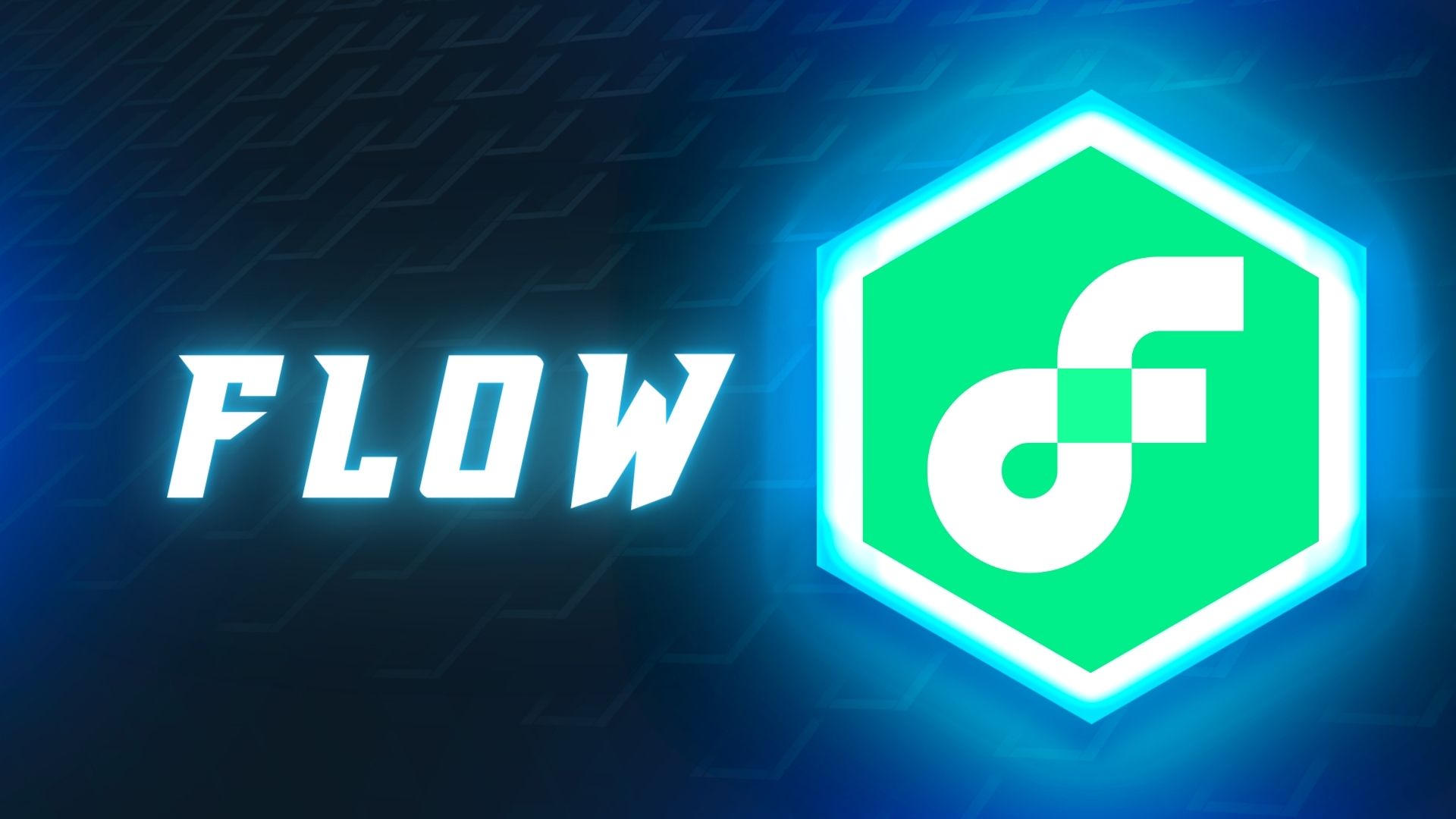 Salt Lake City, Utah last weekend brought together the NBA's biggest stars in a celebration of the skills that make the NBA All-Star 2023 game great. 
With a series of events occurring during the game, NBA Top Shot also highlighted top trends on social media.
Remember Dapper Labs was one of the brightest stars in the early days of the NFT boom as NBA Top Shot permeated the mainstream.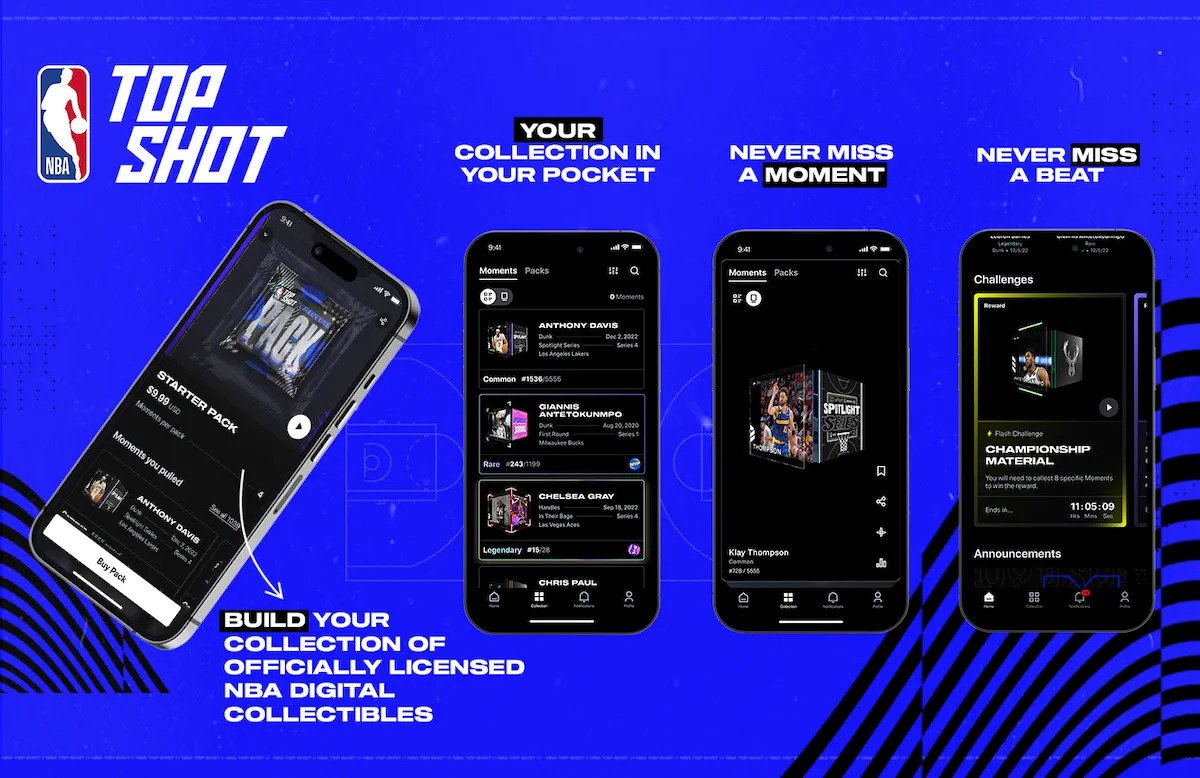 In search of insights from Dapper Labs – the team behind the popular game CryptoKitties, Flow blockchain is making a spotlight.
Among the exclusive products of Dapper Labs, Flow is born a platform for blockchain-based games and digital collectibles. 
So what is Flow? Let's take a look at its cryptocurrency and ecosystem. 
What is Flow?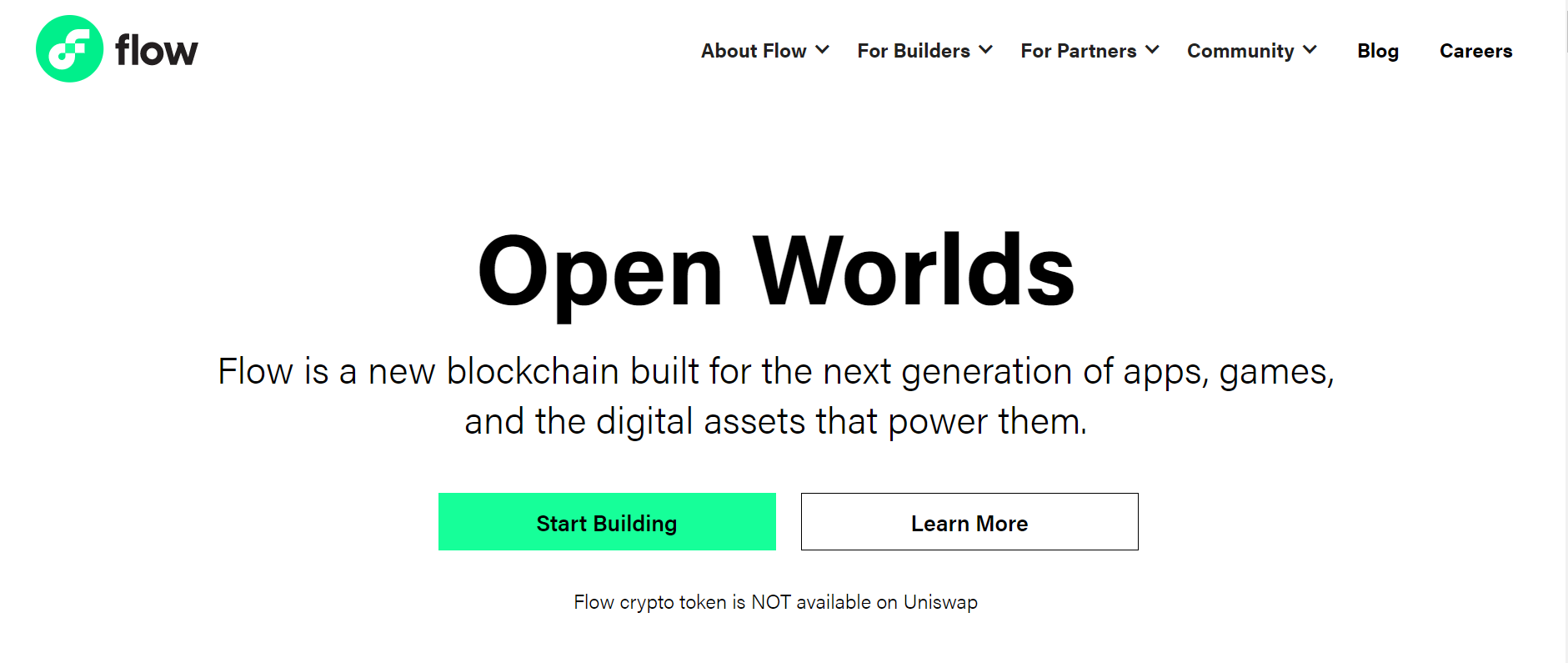 Originally created by Dapper Labs, 'Fast', 'Decentralized', and 'Developer-friendly' are three words to describe this smart contract platform. 
In addition to being the only Layer-1 blockchain created by a team that has delivered great experiences, Flow is also known for its massive adaptation to new technologies while preserving a developer-friendly environment. 
While other blockchains in the industry aim for DeFi, Flow makes its own way to develop a new open world for games, apps, and NFTs.  In particular, the platform empowers developers to build thriving cryptos and crypto-enabled businesses.
But what exactly makes it unique?
What makes Flow Unique?
Mutil Node Architecture
https://twitter.com/flow_blockchain/status/1335670548391587840?ref_src=twsrc%5Etfw%7Ctwcamp%5Etweetembed%7Ctwterm%5E1335670548391587840%7Ctwgr%5Eb123c6e33a92989e498f876cd0515c43a5dd01d2%7Ctwcon%5Es1_&ref_url=https%3A%2F%2Fdecrypt.co%2Fresources%2Fwhat-is-flow-dapper-labs
Flow's design is one of a kind, allowing the blockchain to scale to serve billions of users. 
On other blockchains, every node in the validation stores the entire state of the data including account balances, smart contracts code, etc., and at the same time does the job of verifying all the transactions on the blockchain.
In contrast, Flow aims to create multiple nodes to allow its system to be split across nodes, in which each node only validates a subnet of the transactions.
Flow's validator nodes are separated into four different roles:
Collection: improves the network's connectivity and data availability for decentralized applications.

Consensus: decides the presence and order of the transactions.

Execution: performs computation related to the transactions.

Verifying: double checks the work done by the Execution nodes.
Developers' Tools
In addition to NBA Top Shot and CryptoKitties, there are many products launched on Flow blockchain, from upgradeable smart contracts to emulators. 
Smart contracts on the Flow blockchain are written in a native language called Cadence – an easy and safe programming language for cryptos and apps. 
Flow does not use sharding, and by doing so, it keeps transactions ACID and allows developers to build on each other's work.
*ACID means atomic, consistent, isolated, and durable.
The human factors
Flow team has also created a website as a learning tool for developers who have zero to little knowledge of blockchain to familiarize themselves with Cadence.
Furthermore, developers can release their apps in beta, then upgrade them later if problems arise.
Want to build on Flow?
On the homepage, click 'Start Building'.

On the page

developers.flow.com

, you can either dive into Flow key concepts through tutorials, and guides, or run your first dApps in just a few clicks. 

Detailed documentation as the developer's resources is on the main page as well. 
Watch this introduction video!
Consumer onboarding
Flow was designed for mainstream consumers, with payment enabling a safe and low-friction path from fiat to cryptos. 
Users will be alerted to the technical changes. 
NBA Top Shot has demonstrated a potential for blockchain collectible experiences with huge mainstream attention. 
https://twitter.com/NBATopShot/status/1369460032912248834?ref_src=twsrc%5Etfw%7Ctwcamp%5Etweetembed%7Ctwterm%5E1369460032912248834%7Ctwgr%5Eb123c6e33a92989e498f876cd0515c43a5dd01d2%7Ctwcon%5Es1_&ref_url=https%3A%2F%2Fdecrypt.co%2Fresources%2Fwhat-is-flow-dapper-labs
Other than NBA Top Shot, the Flow blockchain also supports transactions on a range of other sports NFT marketplaces, like NFT All Day and UFC Strike, where sports fans can buy, sell and trade their favorite sports video clips.
Some high-profile investors include NBA stars Michael Jordan, Kevin Durrant, and Klay Thompson, and global top brands such as Samsung, Ubisoft, and Warner Music Group.
That being said, Flow is an open platform with a thriving ecosystem of creators from top brands, development studios, venture capital startups, crypto leaders, etc.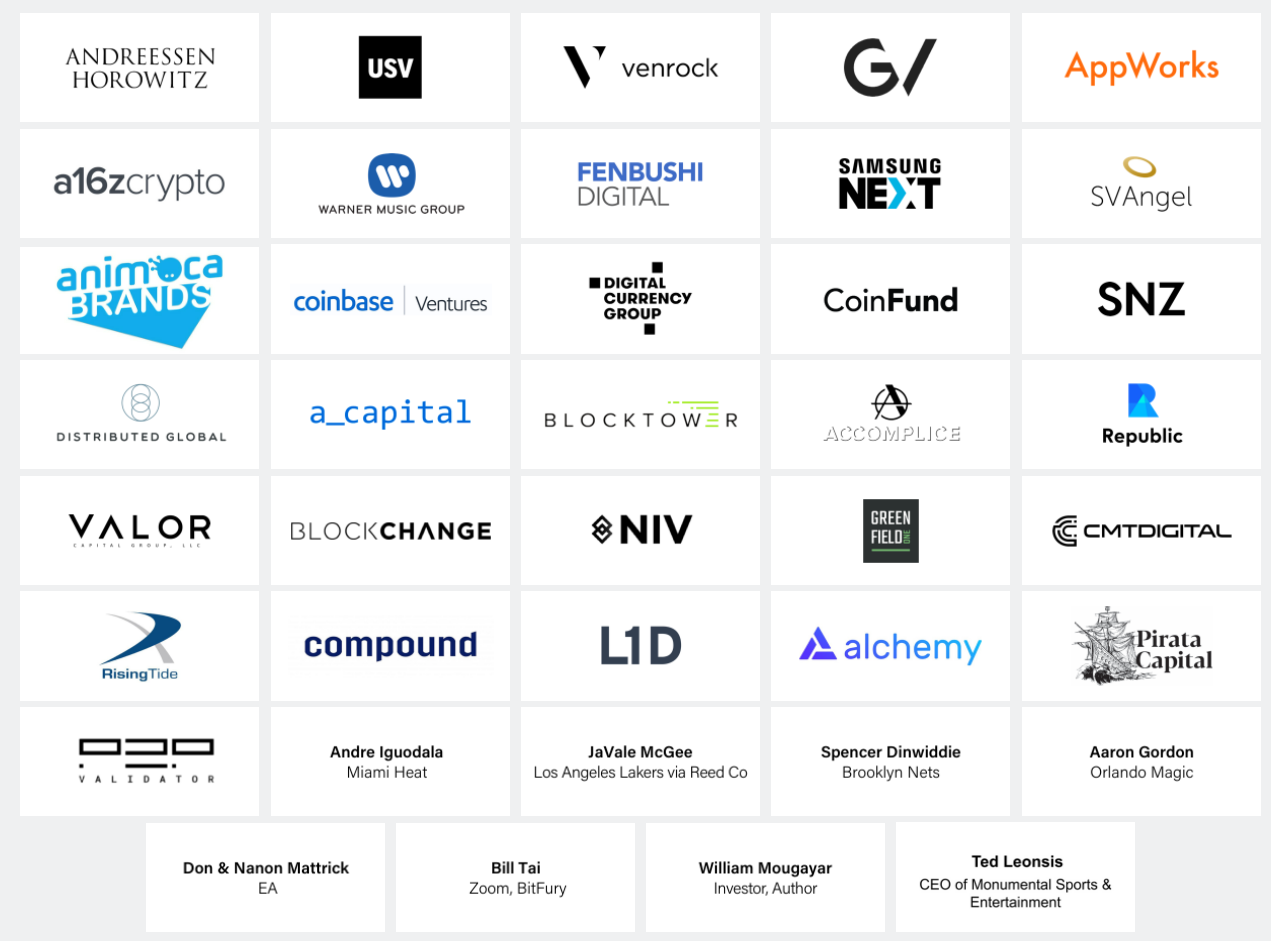 What is Flow's cryptocurrency?
$FLOW
$FLOW is the native token of the network.
$FLOW is used for:
Staking

Delegating

Paying transaction and storage fees

Buying, Selling, and Trading on Flow
Key metrics of FLOW token
| | |
| --- | --- |
| Token Name | FLOW |
| Ticker | FLOW |
| Blockchain | Flow  |
| Token Standard  | updating |
| Blockchain Scan | https://flowscan.org/ |
| Token Type | Utility, governance |
| Total Supply | 1,414,011,748 FLOW |
| Circulating Supply | 1,036,200,000 FLOW |
FLOW Token Allocation
For transparency, the FLOW allocation is broken down as below:
Ecosystem development: 32%

Large backers: 11.1%

Small backers: 8.9%

Developers team: 18%

Dapper Labs: 20%

Sales: 10%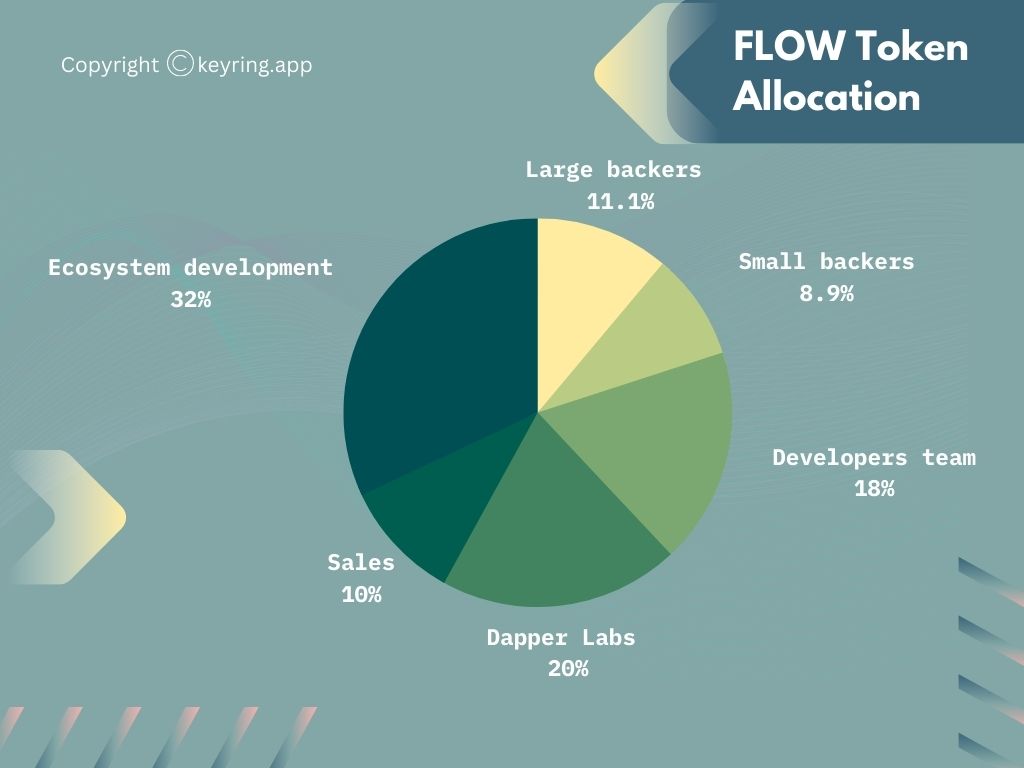 Where to buy $FLOW
$FLOW was introduced to the public in 2020 through CoinList, but it was unavailable in the United States and Canada. 
Thereafter tokens sold through the offering were locked up for at least 1 year, which means they can't be circulated until they're unlocked.
On the other hand, Flow offers validator rewards which were enabled on the mainnet in 2020. These reward tokens are liquid for use on the network. Users can transfer and sell tokens on the market.
Exchanges currently handle $FLOW include Kraken, KuCoin, Coinbase Exchange, and Binance.
$FLOW can be purchased directly on Binance using a debit or credit card. It can also be traded for other cryptocurrencies on the Binance exchange.
It is applied for buying $FLOW on Coinbase as well.
Add $FLOW to KEYRING PRO
$FLOW smart contract address on Binance Smart Chain is
0xC943c5320B9c18C153d1e2d12cC3074bebfb31A2
Tap on the Wallet Value section
Scroll down, choose 'Add token'
Choose Binance Smart Chain, then insert $FLOW smart contract address
Tap 'Next', then 'Add'
100 BUSD Airdrop
This Spring, Bacoor Inc. would like to thank all users of our products with an event called "Spring Airdrop".
The event has collaborated with Crew3.xyz with a total prize of 100 BUSD.
Join now to have a chance to grab your rewards!
Read more <Spring Airdrop
https://twitter.com/KEYRING_PRO/status/1620645556333969408