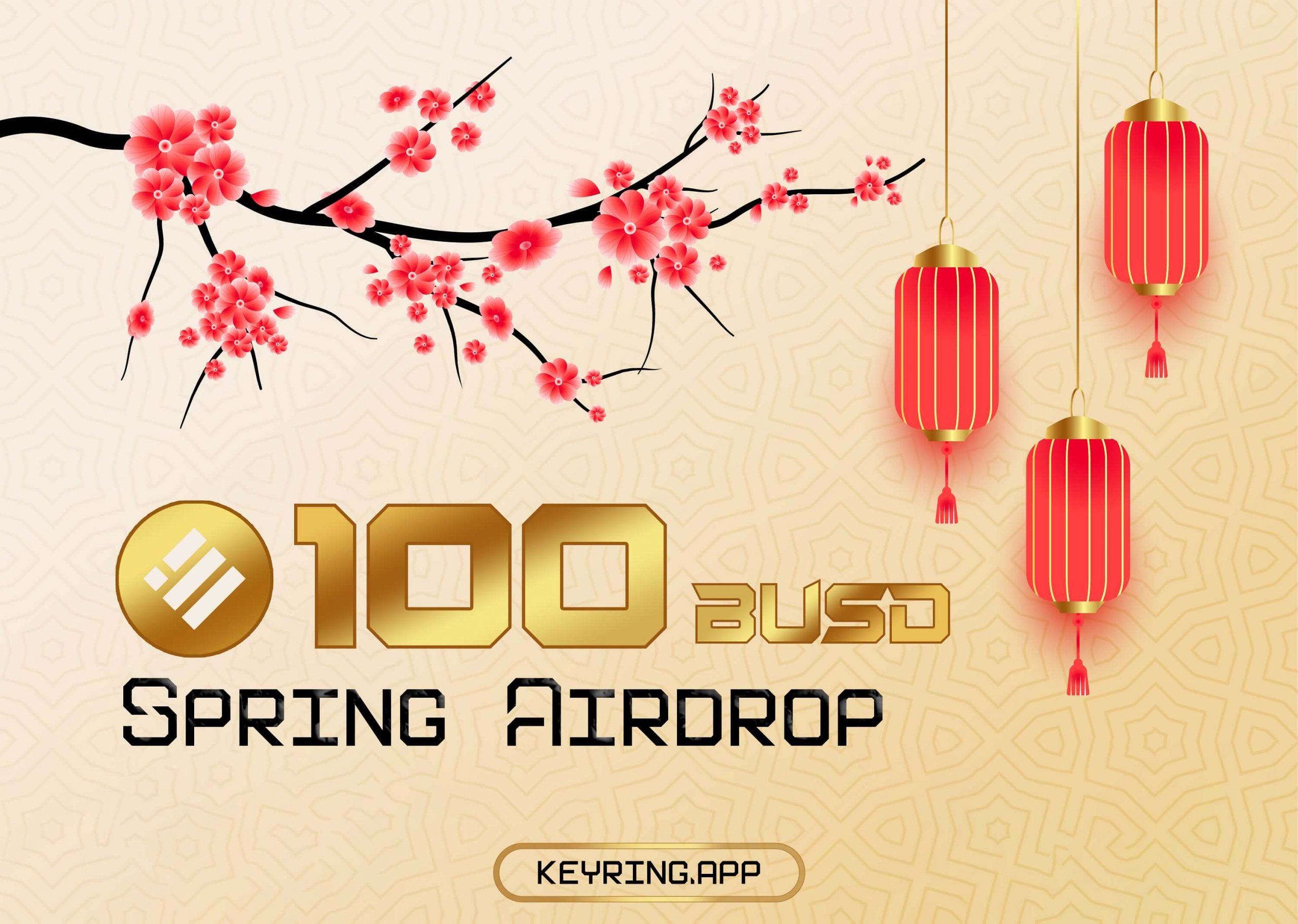 Event Info
? Event Link: https://crew3.xyz/c/keyringpro/
ℹ️ Event name: Spring Airdrop
⏰ Time: Jan.31, 2023 → Feb.28, 2023 at 23:59 (GMT+9)
? Prize:
100 BUSD in total
? 1st Prize – 50 BUSD
? 10 other Prizes – 5 BUSD each
? Winners: Users with highest XP on the Leaderboard will win the prizes
What is Spring Airdrop?
Spring Airdrop is a community appreciation event hosted by Bacoor Inc. this February 2023.
Since its first launch in early 2017, Bacoor has received tremedous public attention on all over the World from HB Wallet, Pantograph, Angoname to KEYRING PRO, etc.
This event is the very first attempt in the upcoming series of airdrop to boost up community participation.
We aim to get our supporters ready for our future interesting projects which might offer tradeable tokens on various DEXs and CEXs.
How To Join
1. Go to https://crew3.xyz/c/keyringpro/
2. Connect wallet, twitter, discord
3. Follow Twitter @KEYRING_PRO (20 XP)
4. Like & Reply with Hashtag #SpringAirdrop #BUSD #Airdrop (100 XP)
5. Join our Telegram at https://t.me/BacoorChat (30 XP)
6. Join our Discord at https://discord.gg/GYZ5GWf6a4 (50 XP)
7. Invite a friend (100 XP) – This is a daily task, which means you can gain 100 XP everyday by inviting a friend.
https://twitter.com/KEYRING_PRO/status/1620645556333969408