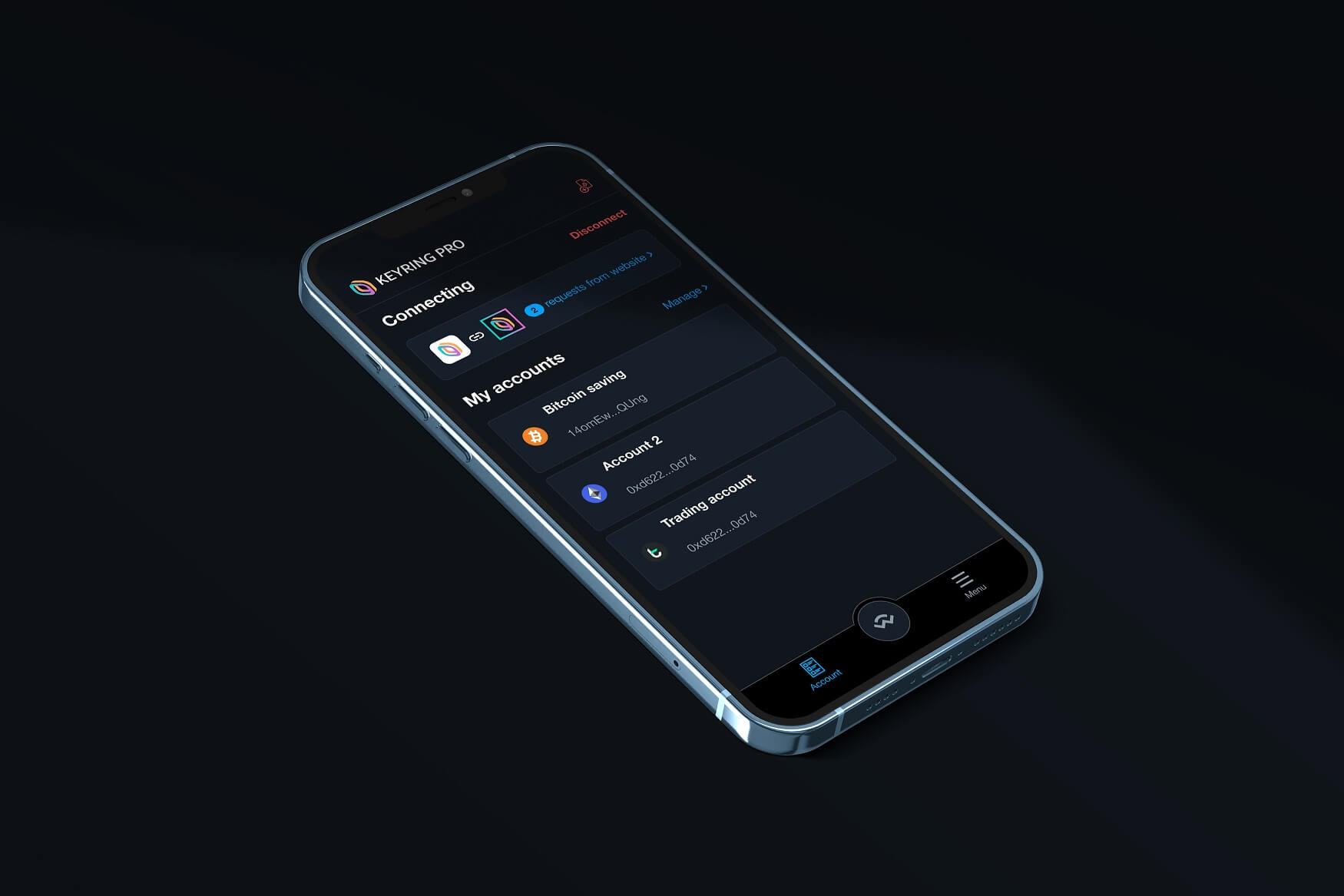 What Is KEYRING PRO?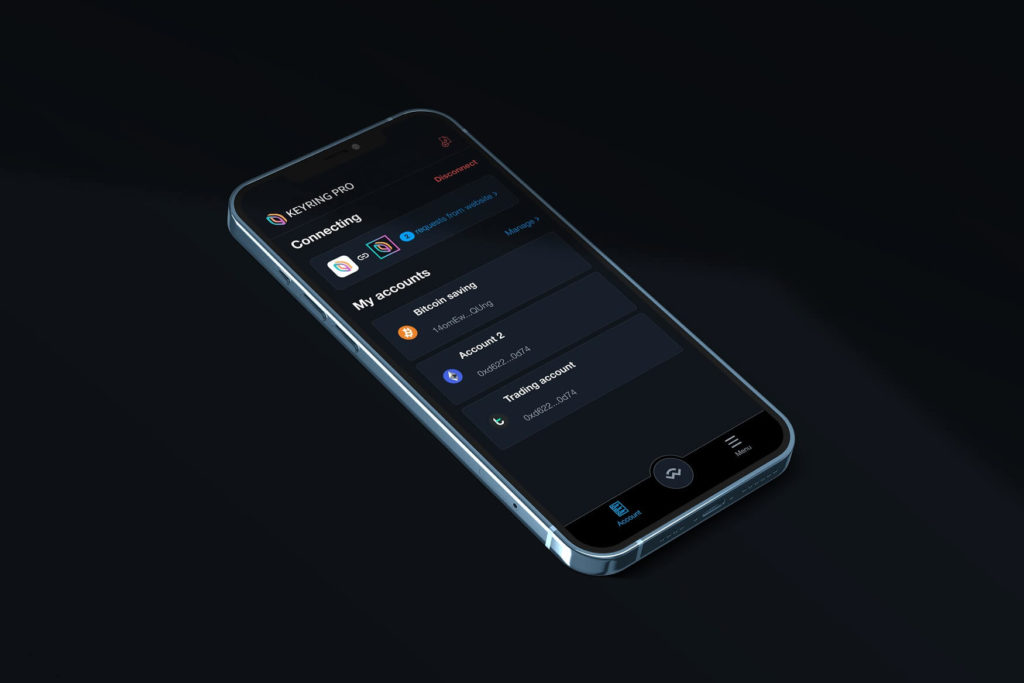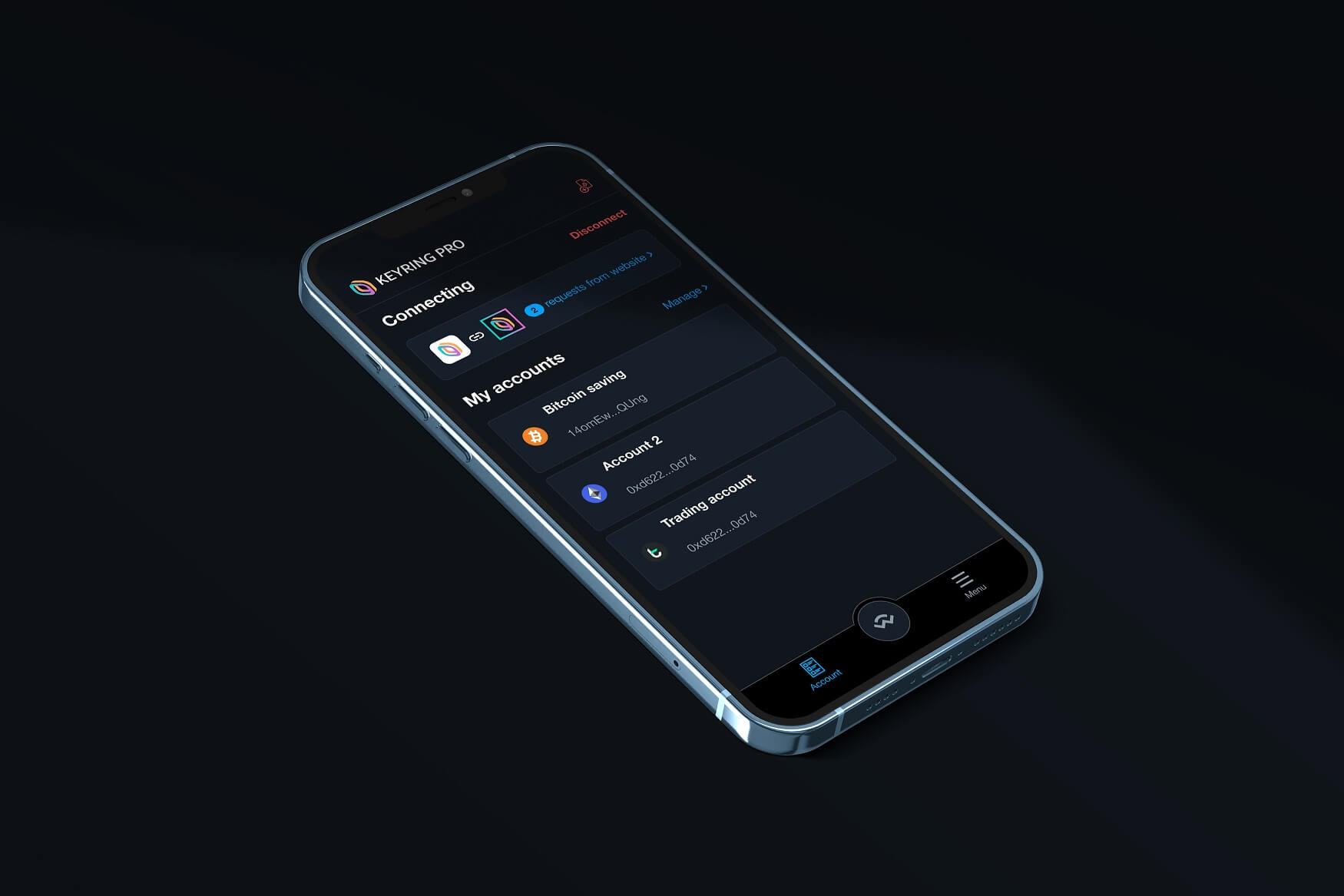 Multichain Wallet: Bitcoin, Ethereum, TomoChain and More
KEYRING PRO is designed as a non-custodial multichain product which aim to store and manage different Blockchain Wallets securely.
At first, the app will support Bitcoin, Ethereum and TomoChain.
There is no limit for importable wallets on supported Blockchains.
KEYRING PRO is meant to be built for advanced users. As you dive deeply into the Blockchain World, the number of your wallets will grow rapidly through time. It will soon become a fuzz, which leads to account missing issue.
Stefan Thomas's case is a typical case of losing access to Bitcoin Wallet. The German-born programmer is now facing a risk of losing 7,002 BTC, which is worth approximately $220 million (USD). The story strengthens the importance of storing and backing up Blockchain accounts.
KEYRING PRO makes sure you will never lose access to your valuable Blockchain funds. It also covers beyond the context of Bitcoin, which includes Ethereum, TomoChain, and more in the near future.
Not An Ordinary Wallet, But A Wallet Connect App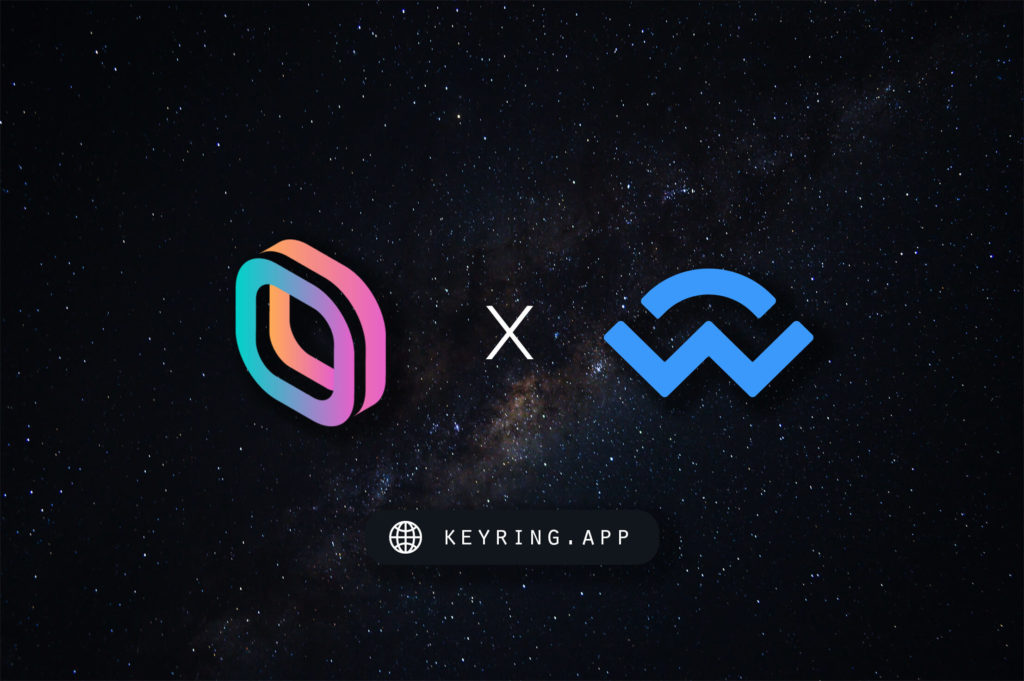 You cannot send, or receive Blockchain Assets directly on the app's interface. Yes, it's quite odd.
KEYRING PRO supports user to manage different wallets in a distinct way. You will not manage Blockchain assets, but Blockchain Wallets.
As mentioned, the app is built to serve as a safe box for Blockchain Wallets. Basically, you can save all of your accounts in one place accordingly with your Private Keys.
In fact, there is more with KEYRING PRO.
It mainly plays the role of a Wallet Connect App, rather than an Ordinary Blockchain.
This term might be new to you, but it's actually quite simple.
A Wallet Connect App will let you sign in and approve transactions on Decentralized Websites (Dapps included) immediately from your phone. For instance, you can sign in Uniswap on a Desktop browser remotely by scanning a QR Code from your Phone. Furthermore, once signed in, every time you make a transaction, you can also approve from your phone.
This method ensures the highest security for your wallet, which eliminates the risk of getting hacked, or exposing your Private Key.
In case you want to send Blockchain Assets from your phone, you can access sign.keyringpro.com from a mobile browser. KEYRING PRO will automatically detect the URL and enable you to make transactions instantly.
One Private Key For All Accounts & Encrypted Backup File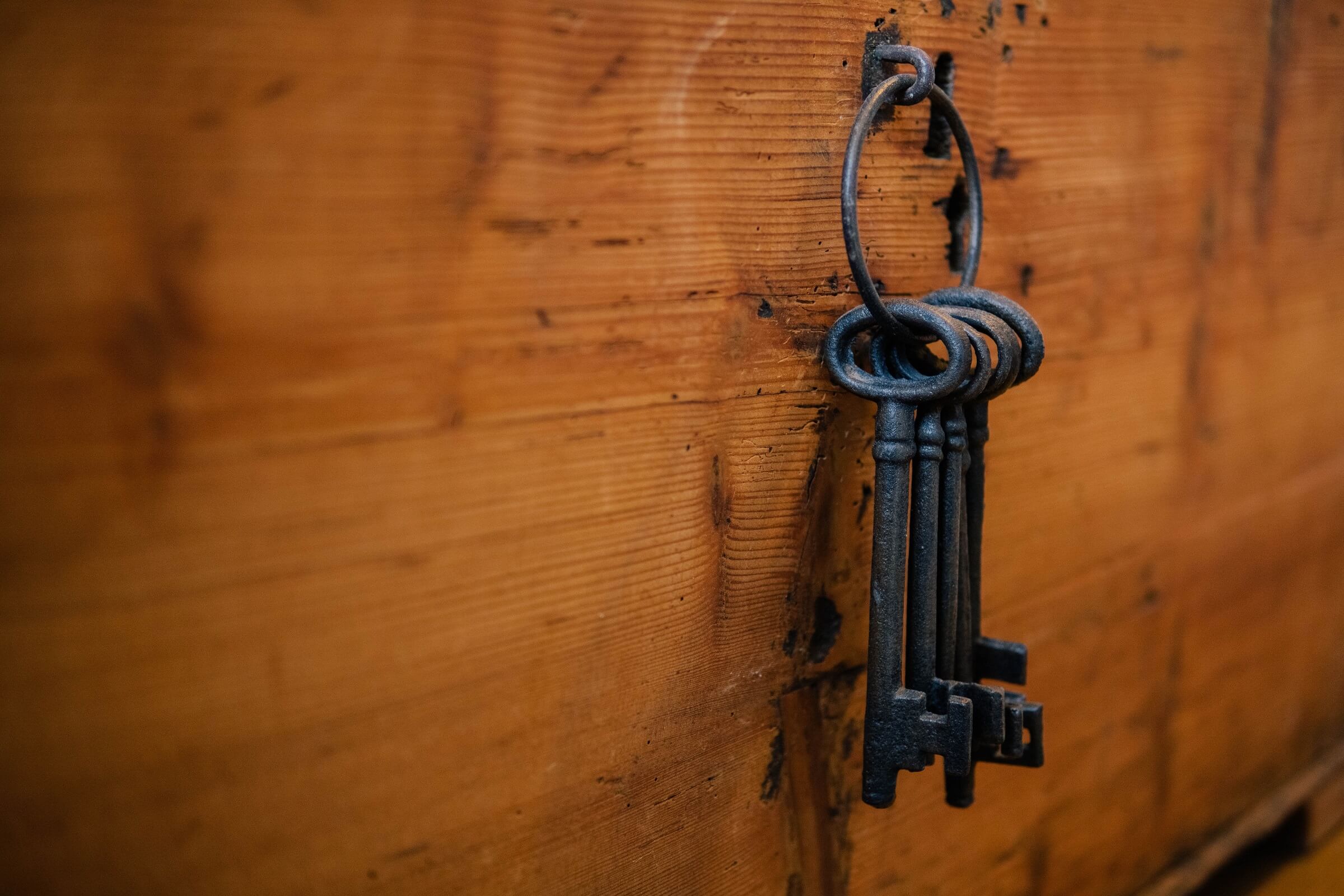 Exclusively on KEYRING PRO, you can restore different accounts across multiple Blockchains with one Private Key.
For instance, you import a Mini Private Key on Bitcoin Blockchain 'SzavMBLoXU6kDrqtUVmffv', then choose 'Ethereum' and 'TomoChain'. Eventually, two new wallets will be created on Ethereum and TomoChain. From that point, you can always restore your wallets on different Blockchains at the same time with only 01 Private Key.
The same rule is applied for other Blockchain Wallets on KEYRING PRO. Specifically, you can use a Private Key on one chain to create wallets on other chains, so that they will be connected with 01 Private Key only on KEYRING PRO.
The app also lets you back up all of your accounts into a highly encrypted Backup File. In this case, you can save the Backup File in multiple secure places to make sure it will not get lost.
Sign In Any Decentralized Websites
This is one of the most unique features of KEYRING PRO.
You can sign in any Decentralized Websites by scanning a QR Code and click 'Sign' from your phone.
The app provides a secure environment for you to interact with DEXs and Dapps across various Blockchains.
Why KEYRING PRO?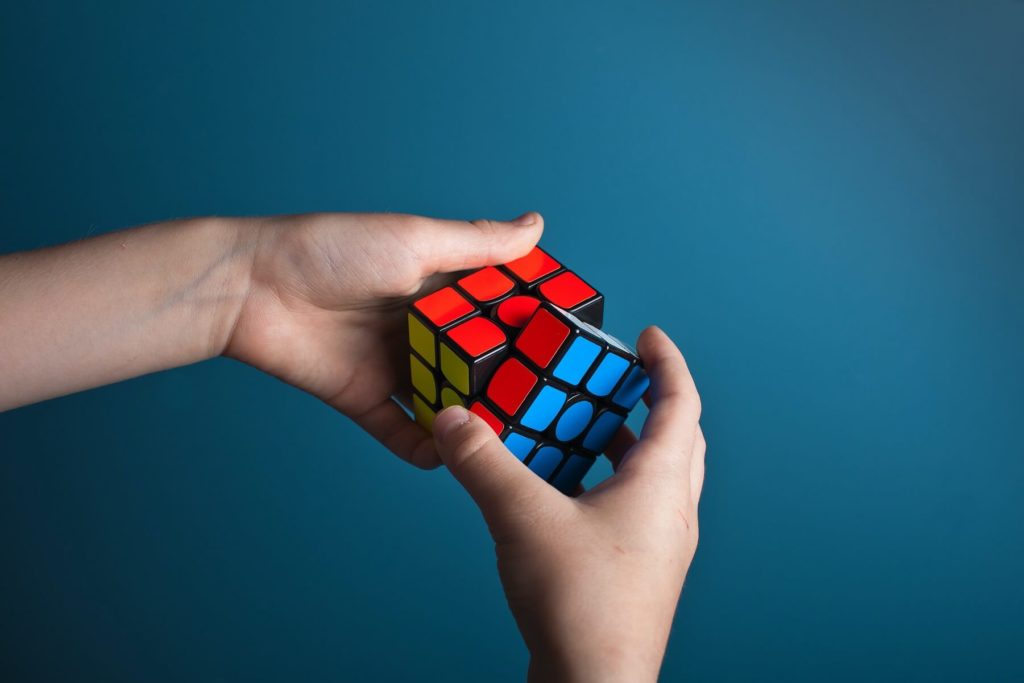 Never Lose Any Wallets, Ever
Indeed, since all accounts are stored in one place, you will be able to manage your wallets in the most efficient way.
On the other hand, you can back up everything into one highly encrypted Backup file to make sure all of your accounts will never get lost.
KEYRING PRO also supports the One Key feature that enables user to restore multiple accounts with one Private Key.
The app is an ideal tool for advanced users to secure Blockchain Assets across multichain.
Sign & Approve Transactions Securely
You can sign in any Dapps or DEXs on Desktop Browser remotely from your phone.
Basically, you can conduct a transaction securely on any devices of anyone.
The app eliminates the risk of getting hacked, or exposing your Private Key at all time.
Everything In One Place
KEYRING PRO offers a sufficient package for you to explore the Blockchain World in the most secure and efficient way.
Multichain approachment is now simplified greatly, so that you can have everything in one place.
In the near future, the app will adopt more popular Blockchain steadily from time to time.
How To Use KEYRING PRO?
Start From Scratch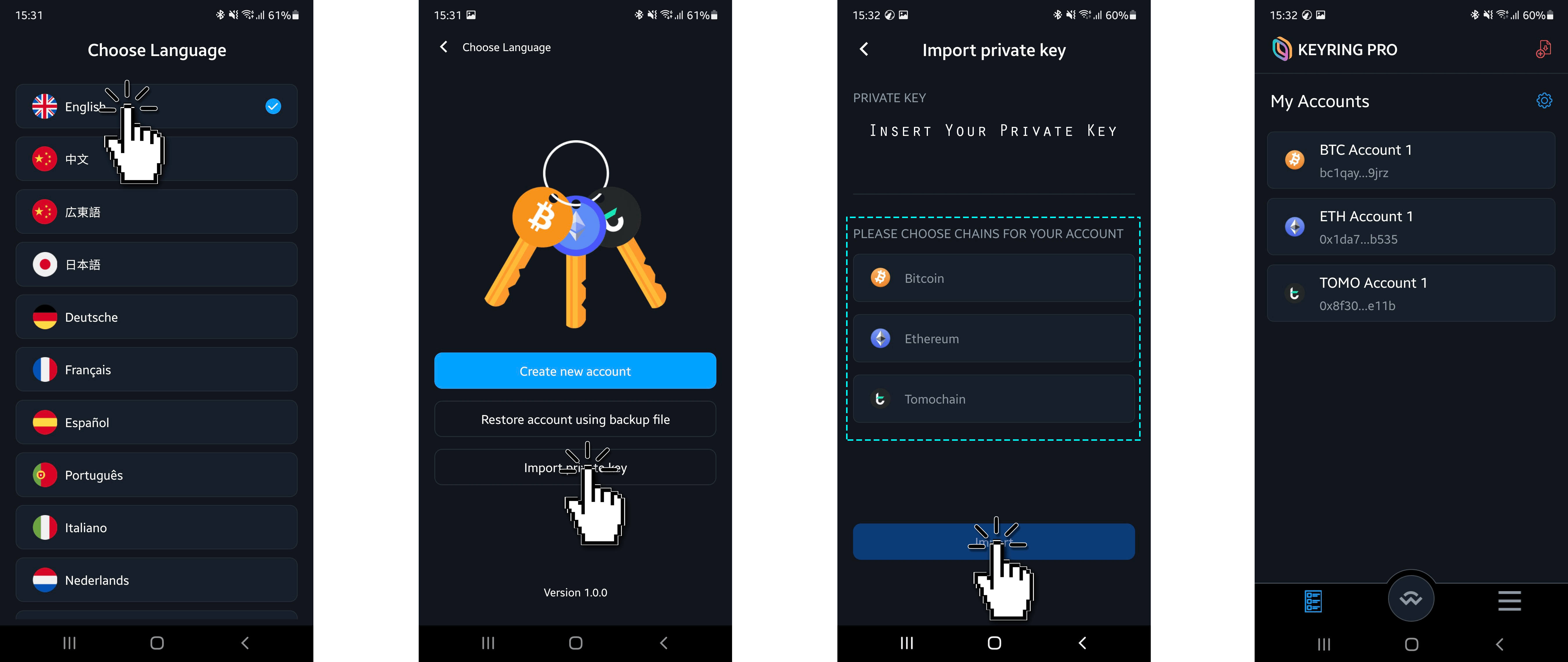 To start using KEYRING PRO, you only need to follow the steps below.
Choose your language
Create a new account, or import Private Key
Choose your Chains: you can choose all supported chains, and they will be connected with one Private Key on KEYRING PRO
Now, you can fully enjoy the app
Wallet Connect
Wallet Connect is now adopted pretty much everywhere in the Blockchain Space.
The list of supporting Dapps is extending rapidly in the last year which includes big players as Etherscan, Uniswap, 1Inch, etc.
You can find a complete list of Dapps that supporting Wallet Connect on this page.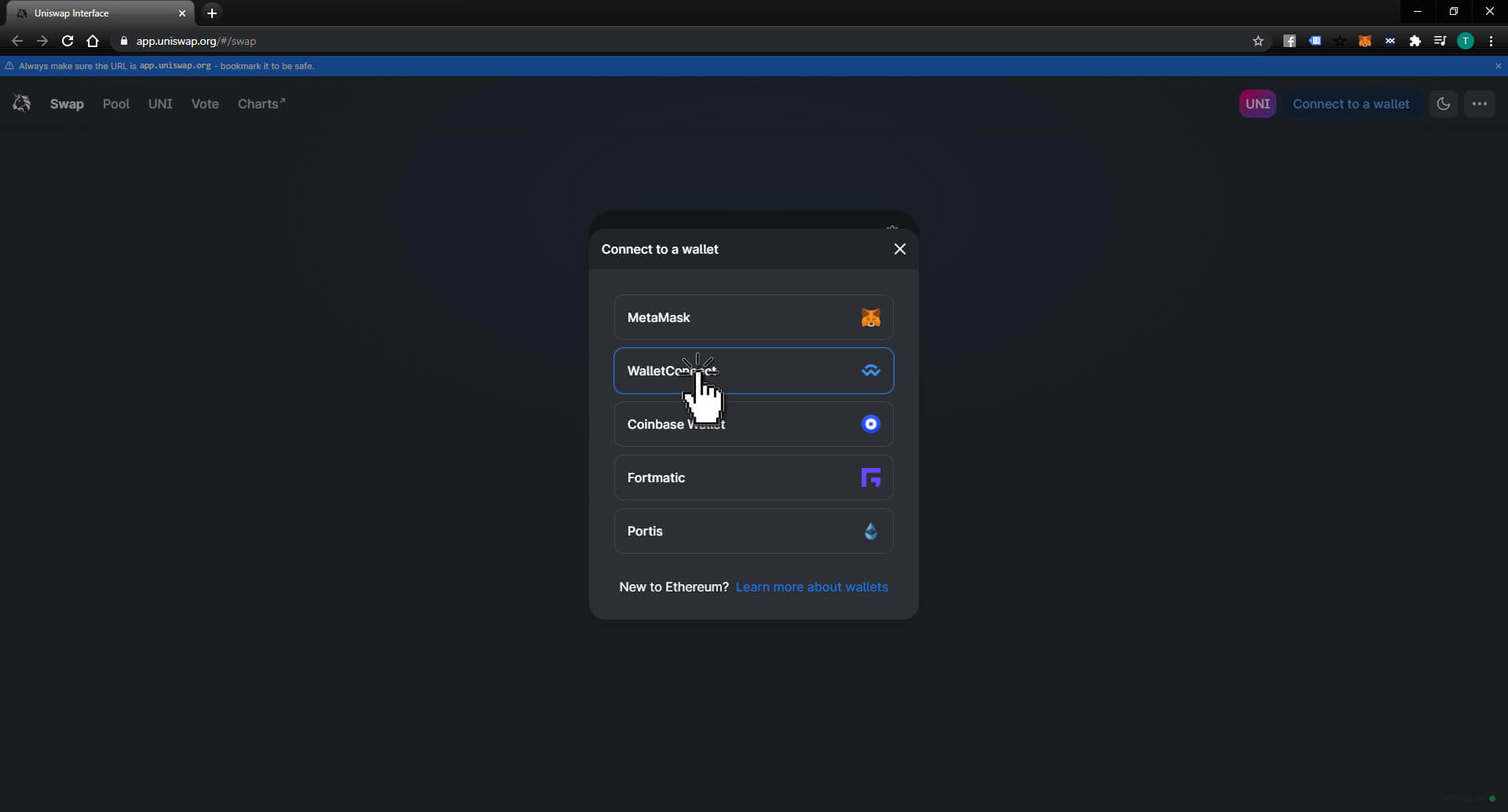 To use this feature, please find an instruction below.
Access your Dapps on a browser
Click 'Sign'
Choose 'Wallet Connect' option
Scan the QR Code with KEYRING PRO, then choose 'Sign'
Get Latest Updates
You can always access our support portal to explore KEYRING PRO thoroughly.
For latest updates, please follow us on Twitter at: @KEYRING_PRO