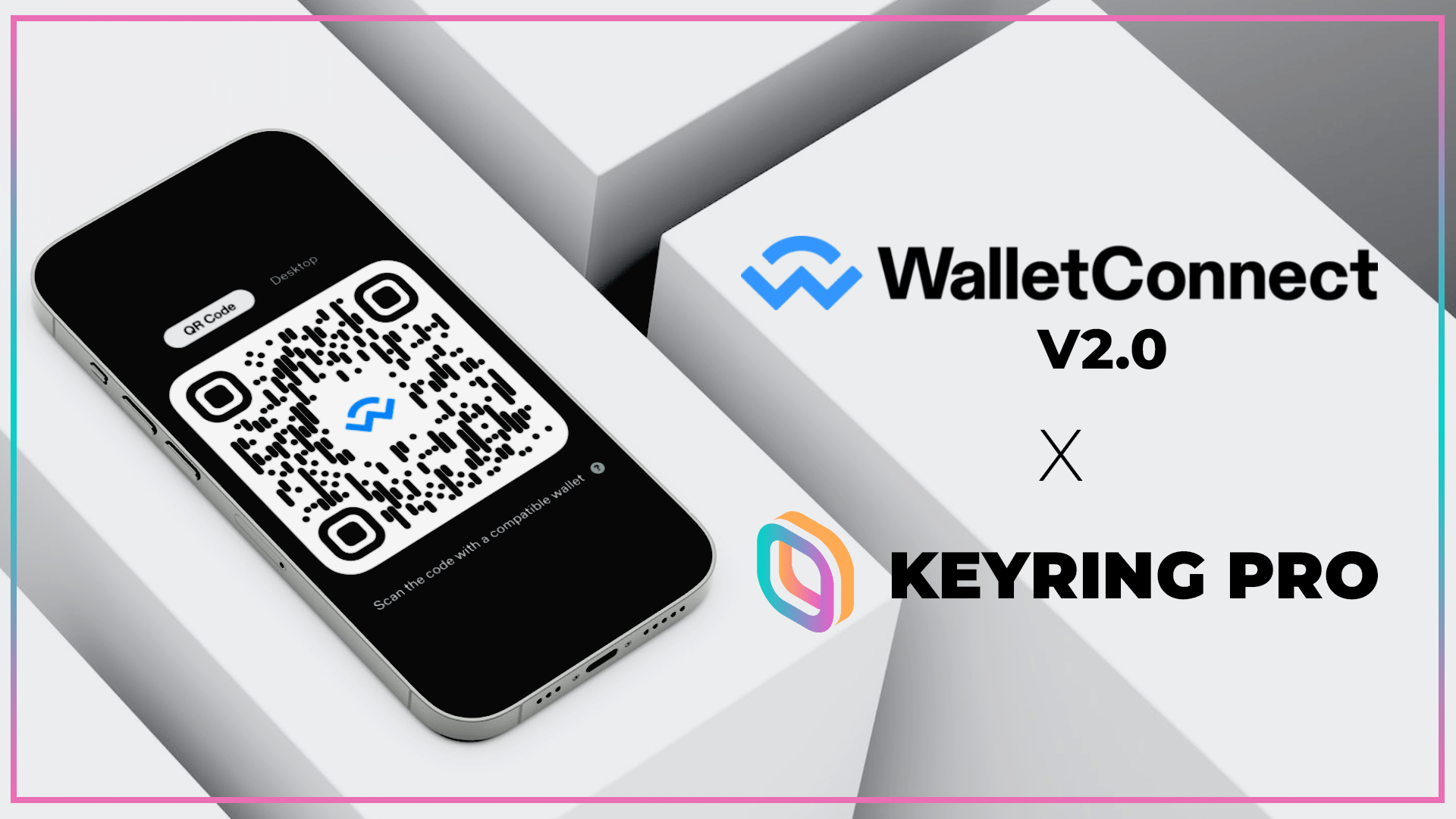 KEYRING PRO Takes Off on WalletConnect V2
In less than a day, WalletConnect is going to be sunset with V2.0 replacing V1.0.
While it certainly makes us all nostalgic, we are also thrilled that KEYRING PRO already supports WalletConnect V2 as a default integration.
Do you know what the best part is? – it only takes 03 steps to connect.
Before we get into WalletConnect v2, let's find out about WalletConnect and what V1.0 has done for Web 3.
What is WalletConnect?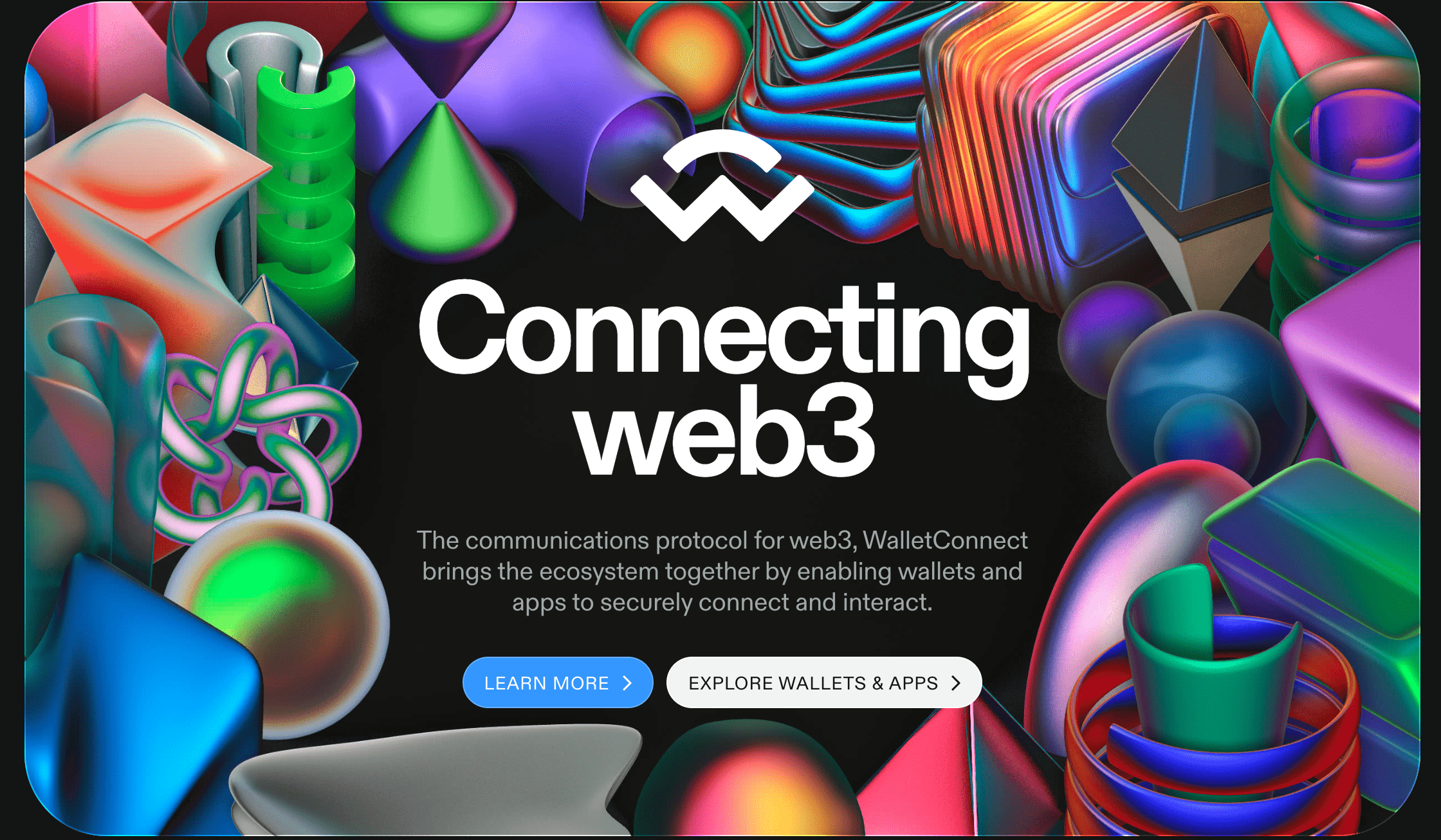 Like most other downsides that come along with having too many options in life, there is also the rise of the wallet ecosystem in the Web 3 industry.
While such abundance is essentially a positive moat for the ecosystem,  it poses some negative effects.
Most dApps have not been able to integrate every single wallet that is available, due to native support or a one-size-fits-all system.
WalletConnect came to rescue the transformation for the entire ecosystem.
WalletConnect was founded by Pedro Gomes in 2018, is a Web 3 messaging layer and a standard to connect blockchain wallets to dApps.
Why Use WalletConnect?
"WalletConnect improves wallet-to-dapp interoperability in the web3 ecosystem."
WalletConnect further strengthens interoperability across EVM chains, while guaranteeing privacy and security.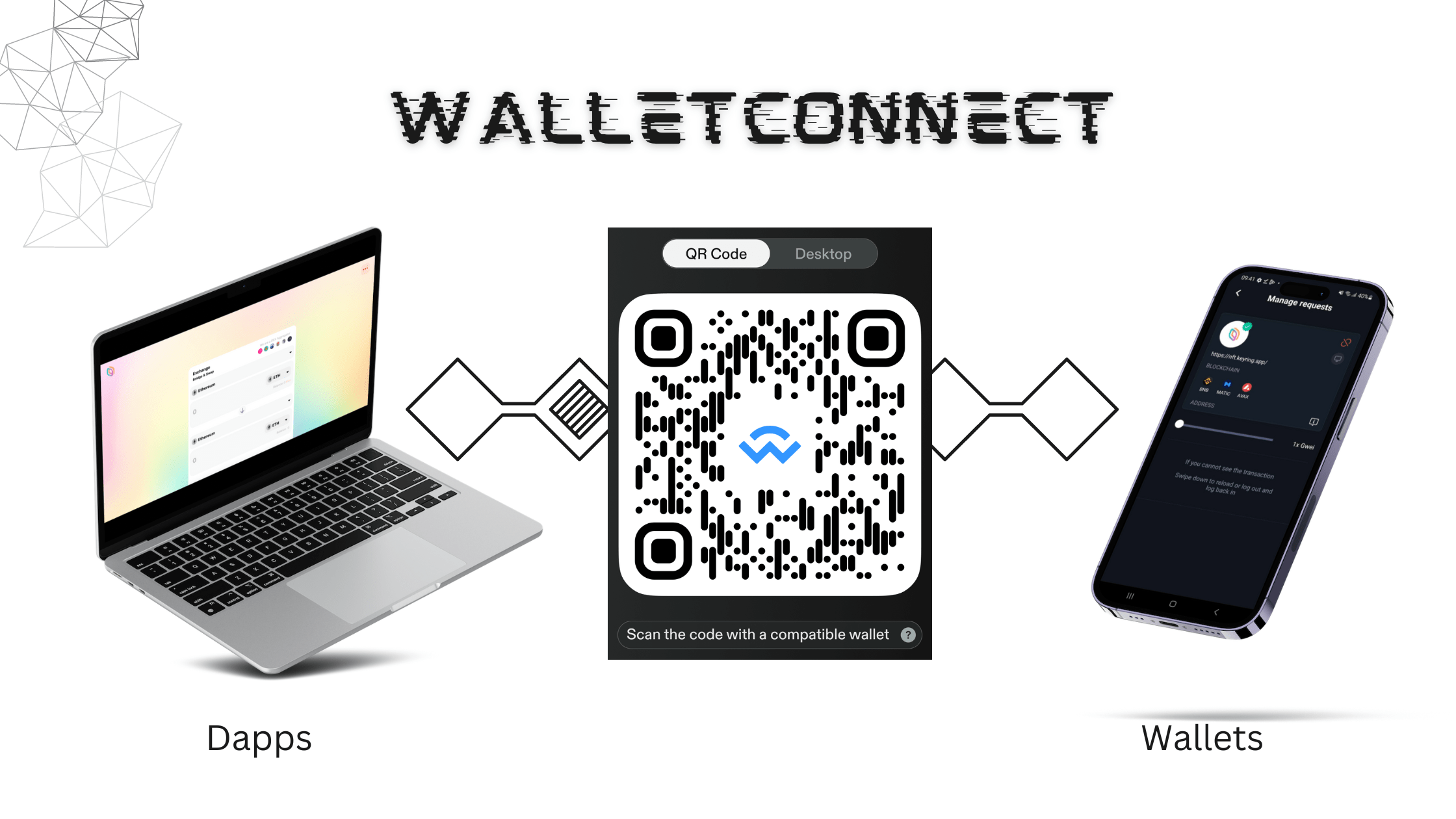 WalletConnect V1 has done a great job in bringing the ecosystem together, having 300+ wallets and 3000+ dApps integrated and interacting with each other, eventually opening the door to a new world of Web 3 experiences.
WalletConnect V1 ShutDown: What to Expect for WalletConnect V2
As of 2 pm UTC, June 28th, the V1 protocol will be shut down, and all dApps and wallets are to be migrated to WalletConnect V2 mandatorily.
The transition to WalletConnect V2 is fully-agnostic and supports all blockchains out there.
The overall UX between both versions remains consistent.
What Makes WalletConnect V2 Different?
WalletConnect V2 allows any chains to be connected together at once.
With the emergence of many Layer 1 and Layer 2 chains, it has become necessary to switch chains every now and then. Bridging between chains is also quite tedious, as you have to go back and forth.
Wallet Connect v2.0 allows multiple chains and wallets to connect and send transactions simultaneously. There is no need to switch chains.
WalletConnect V2's key features include:
Chain-agnostic: interoperable with any blockchain. Out-of-the-box support for new blockchains and roll-ups.
Multi-chain: connect to wallets with one or more chains simultaneously and send transactions to different chains at the same time.
Multi-session: manage as many sessions as you need.
One-time pairing: establish multiple sessions with a single pairing; unlimited sessions are possible with a single connection.
Reduced bandwidth: web socket management ensures efficient reuse of resources and uninterrupted multiplexing of all messages on a single socket.
Distributed messaging: message relay now uses the Waku network to distribute messages across all nodes. No need to rely on a central server.
Authorization system: explicitly requires wallets to be compatible with all signing methods required by Dapp.
Guaranteed delivery: a smarter caching mechanism ensures message delivery under a wider range of network conditions.
Platform independence: works anywhere, including desktop applications, browser applications, mobile applications, and gaming applications.
Related Reading: Introducing KEYRING NFT VIEWER: A Simple and Feature-Packed NFT Tool
The WalletConnect V2 Rollout
June 27 at 7 am UTC: Apps Switch to WalletConnect V2.
Apps have a full day ahead in their production deployments to test connectivity and allow for last-minute fixes.
Since wallets are able to support both WalletConnect V1 and WalletConnect V2 in parallel, users of wallets that already support WalletConnect V2 will be able to continue using them from then onward.
However, they must have to update their newest version of mobile wallets that support WalletConnect V2.
The newly improved KEYRING PRO V2.7.0 is Here! Sneak peek at our new features. Smart. Sleek. Powerful.
Related Reading: How to use KEYRING PRO
Users of wallets that only support WalletConnect V1 and users of outdated mobile apps will be unable to connect from this time onward.
June 28th at 2 pm UTC: WalletConnect V1 Bridge Servers Go Offline
At this moment, WalletConnect V1 will cease to operate.
Users of wallets and apps that still only support WalletConnect V1 will encounter connectivity issues.
WalletConnect V2: Update Guide for Wallets and Apps
Wallets
All wallets need to update to the latest version of the relevant WalletConnect SDK to keep up with the fixes that have been released.
The current recommended minimum versions for the WalletConnect v2.0 migration are as follows:
Swift: 1.5.12 or higher
Kotlin: BOM 1.9.3 / Core 1.14.3 or higher
Web3Wallet SDK: js-1.8.0 or higher
Apps
Many apps are taking careful steps to update their SDK ahead of the transition, along with 12 potential migration paths.
KEYRING PRO is one of the first wallets that have already migrated to WalletConnect V2. Check out and connect yourself to experience the easy, breezy WalletConnect V2 experience.
How to Connect with KEYRING PRO via WalletConnect V2
STEP 1: Download KEYRING PRO
KEYRING PRO is a non-custodial wallet for professionals with feature-packed solutions.
The highly secure multi-chain wallet offers complete support for Bitcoin and all EVM chains, along with a best-rate Swap (DEX Aggregator), an exclusive KEYRING Bridge, and especially a payment gateway that allows you to buy crypto with a credit card.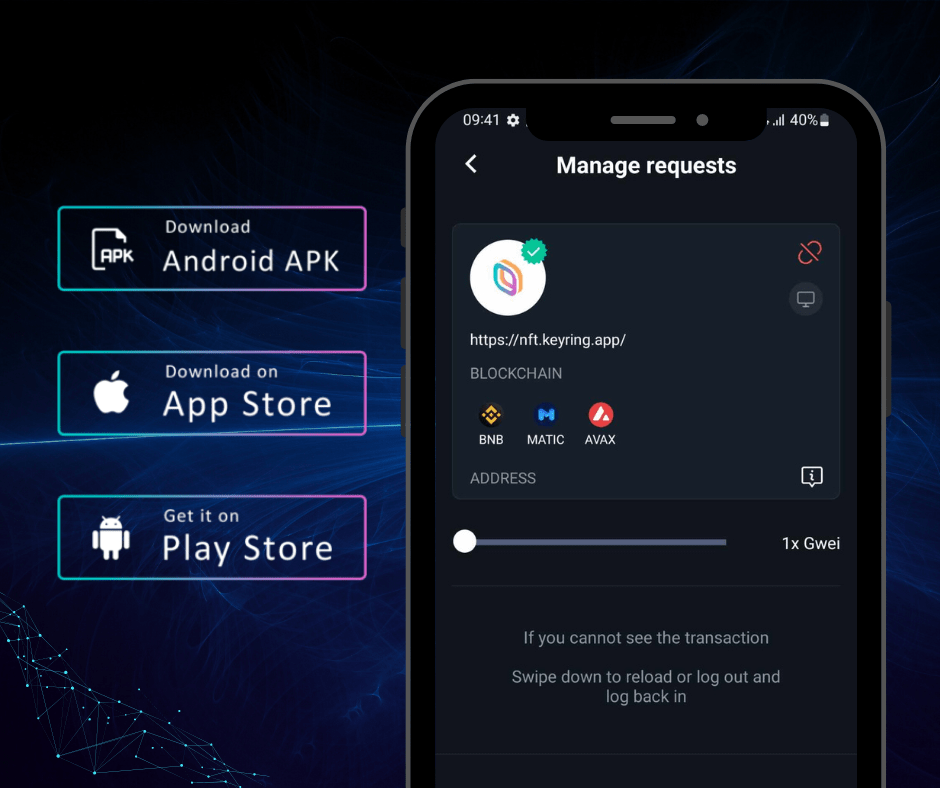 KEYRING PRO is now listed on WalletConnect Explorer after having successfully implemented Web3Wallet SDK.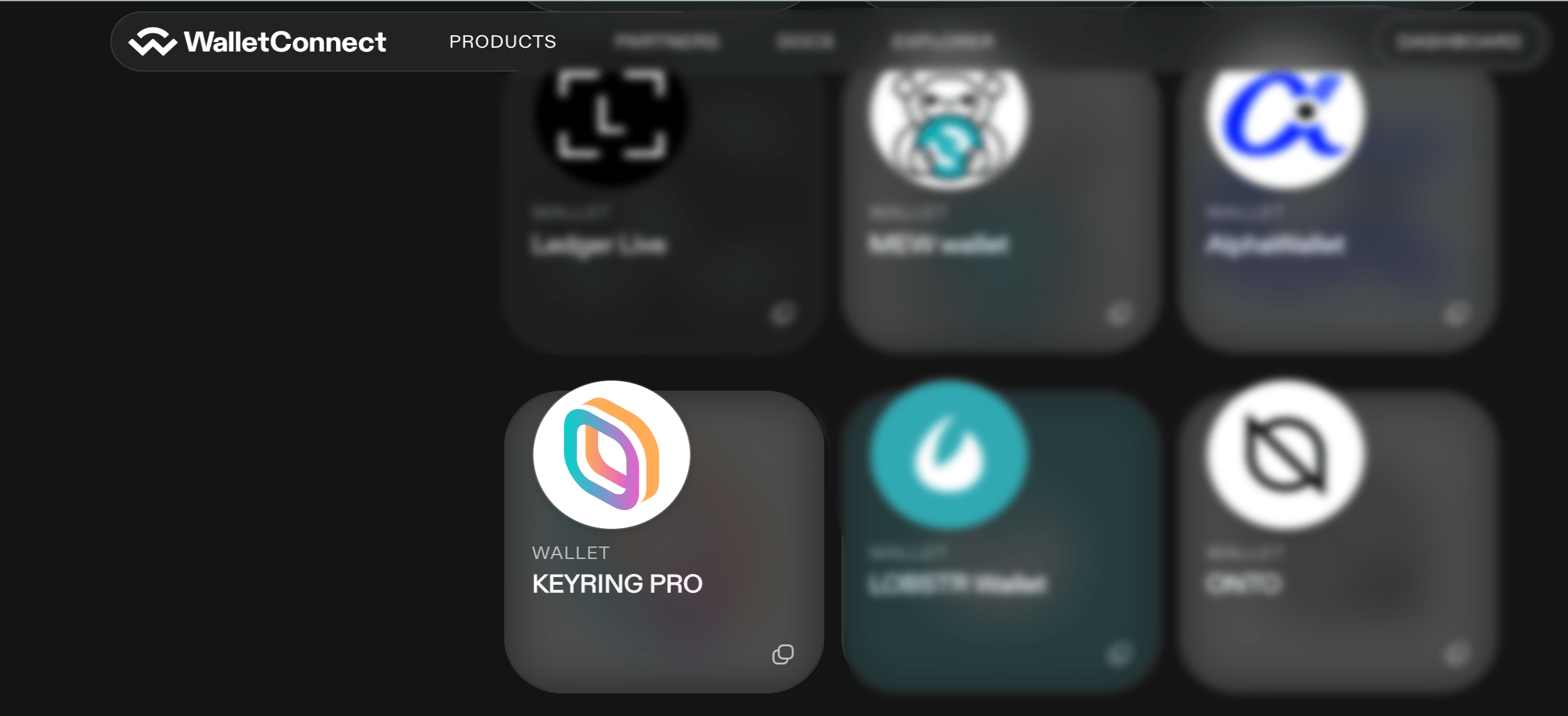 STEP 2: Go to the page you want to connect to and Select WalletConnect V2 as the connection method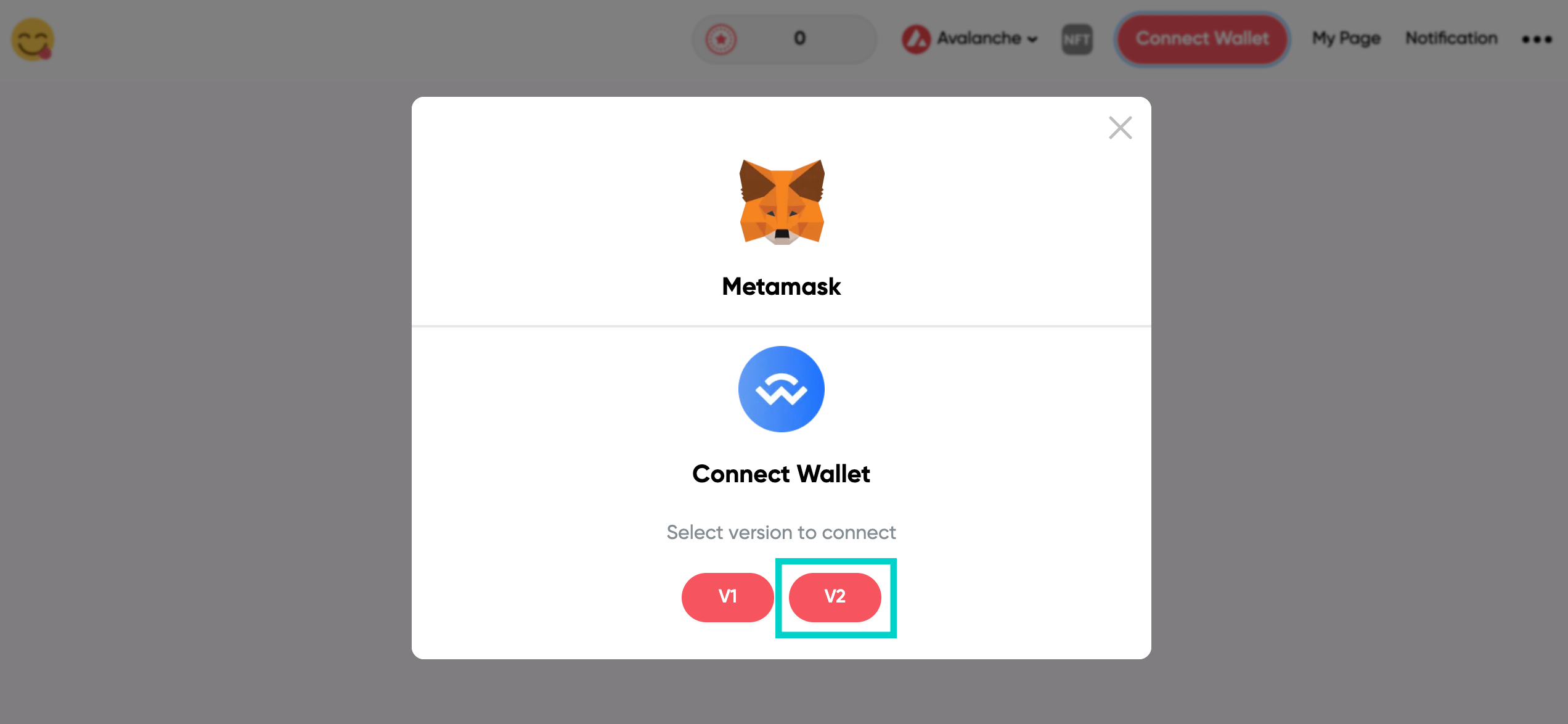 Open the DeFi, NFT Marketplace, NFT Game Browser, other Dapps, or Web 3.0 pages you wish to connect to in the browser of your choice on the device of your choice.
Unlike Metamask, it can connect to browsers such as Safari and Google Chrome as well as smartphone browsers. It works everywhere, including desktop applications, browser applications, mobile applications, and gaming applications.
STEP 3: Scan the QR Code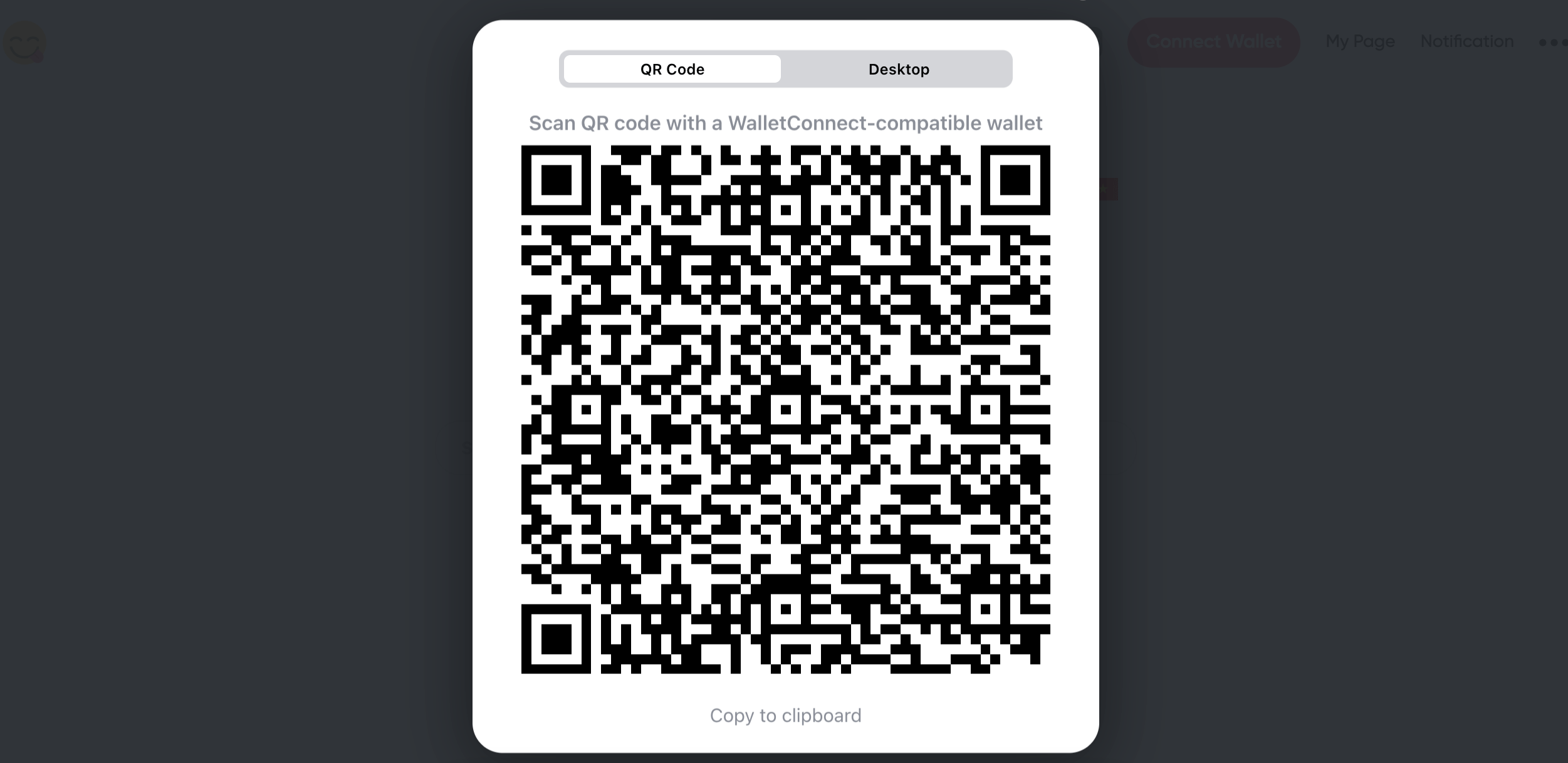 Some apps may ask you to choose a network before you can scan the QR code.
Once you have selected WalletConnect V2 as the connection method, the following process differs depending on whether you are using a PC or a smartphone.
For PC browsers: a QR code will be displayed; scan the QR code using the camera function of the app.
For smartphone browsers: select WalletConnect V2 and you will be connected automatically; you may need to select the wallet app you want to connect to if you have multiple WalletConnect-enabled apps, or if you are using an iPhone (see the image below). In this case, select the wallet app you want to connect to.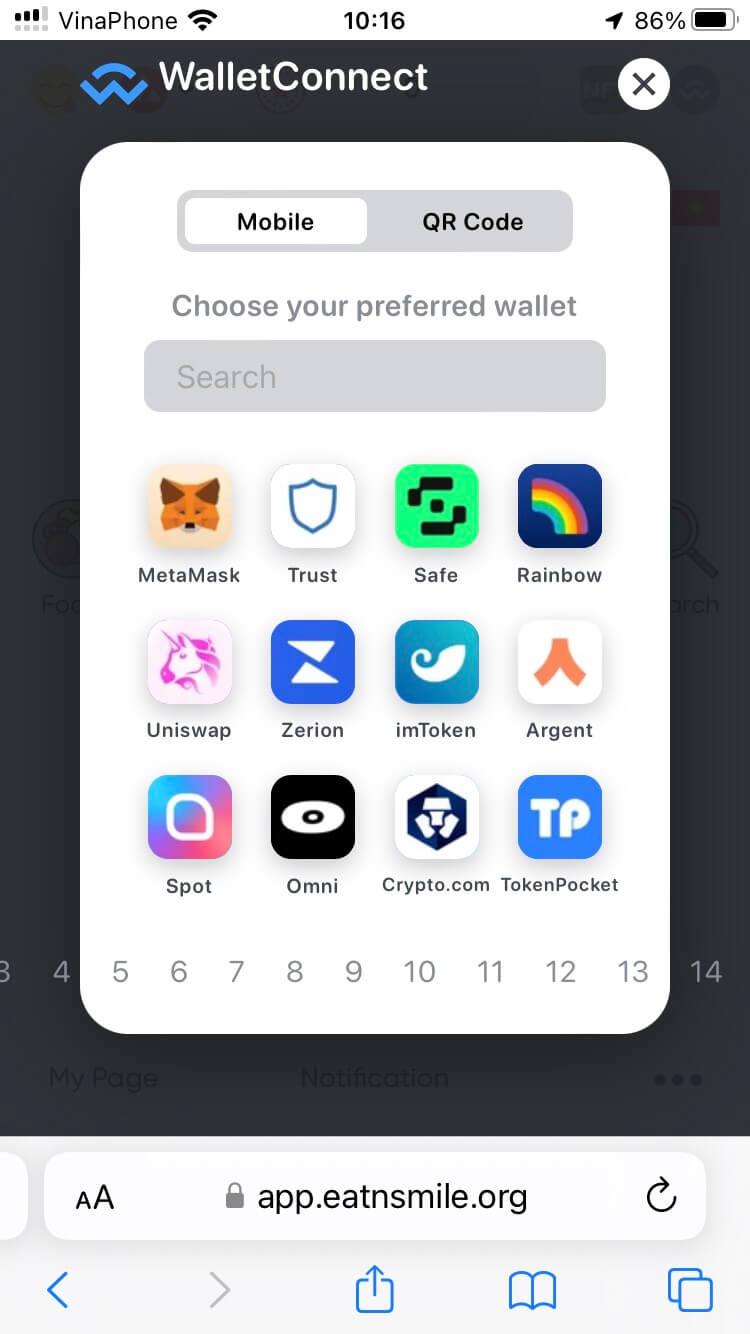 KEYRING PRO Takes Off on WalletConnect V2
WalletConnect V2 is going to be a game-changer. How do you think this upgrade will impact the overall Web3 experience?
With the complete migration to WalletConnect V2, KEYRING PRO gives you even more freedom to connect.
It solves problems not only between devices and browsers but also between addresses, chains, and applications, making Web 3.0 easier to use.
Not only can new addresses be created for all chains at once, but EVM networks that can be managed with the same address as Ethereum can be imported together from the same private key.
Click here to find out how to use KEYRING PRO to collectively manage assets on your smartphone.