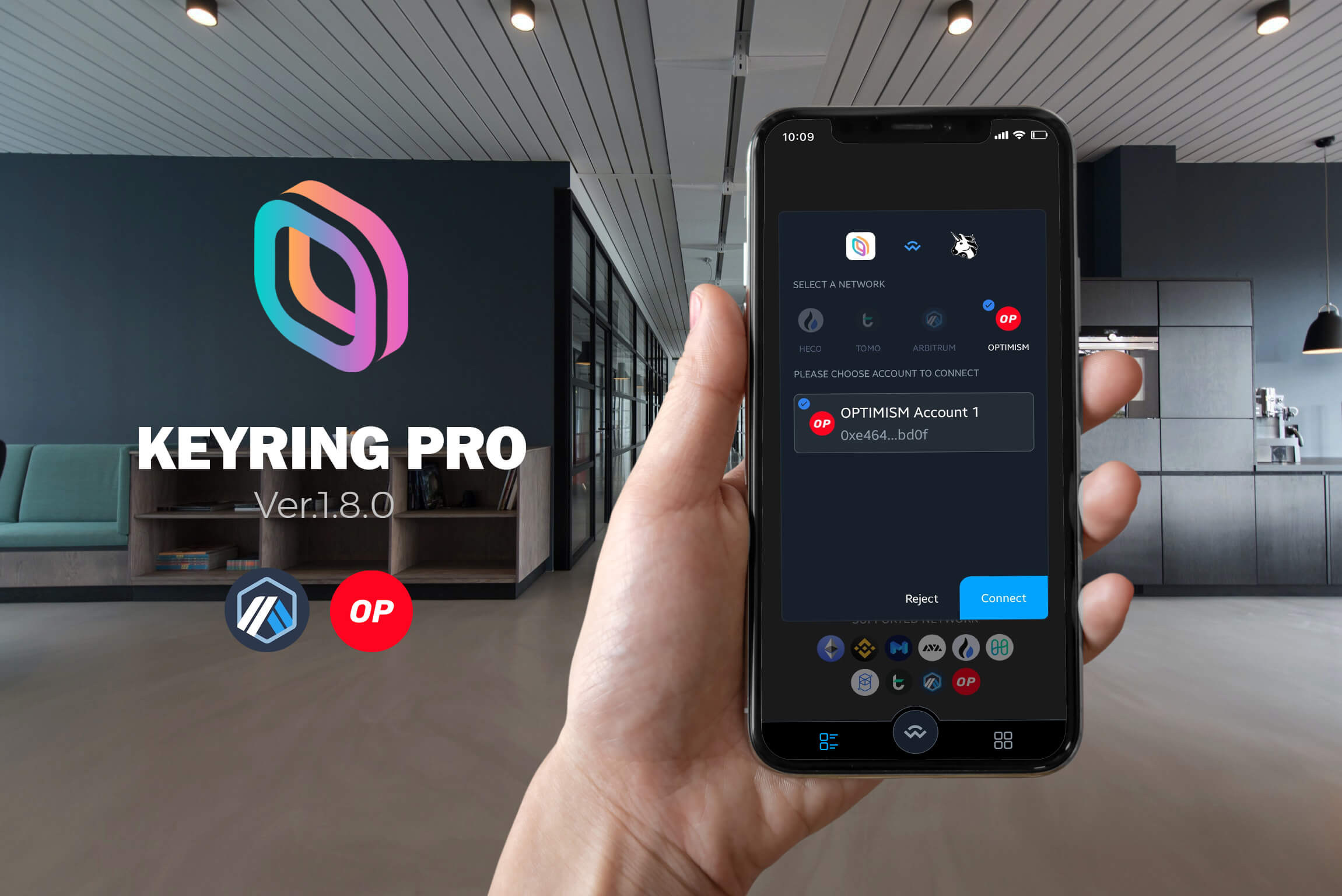 KEYRING PRO 1.8.0 – What's new?
Adding Optimism and Arbitrum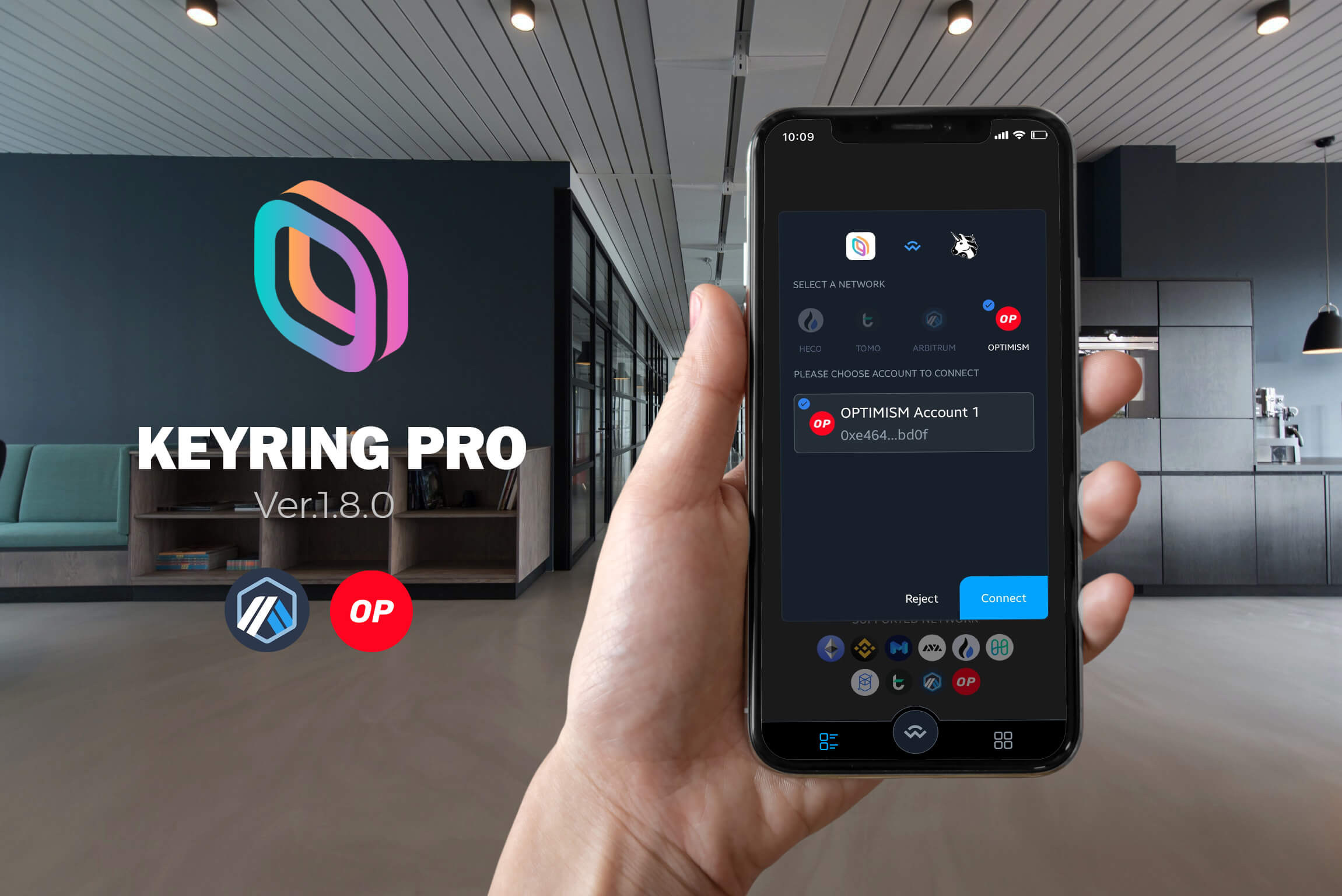 The latest version of KEYRING PRO, v.1.8.0, now officially supports Optimism and Arbitrum.
This update enables prompt connections to the two new chains, where users may come across different Dapps that already exist on Ethereum as Uniswap, or Sushiswap.
In the recent maniac surge of Gas fee, Ethereum Layer 2 scaling solutions will be an appropriate answer to reduce trading fee and improve transaction speed.
Please find the version 1.8.0 on App Store, Play Store and APK. Once the app is updated, please add your Optimism account and Arbitrum account. You can even use your current Private Key to open new accounts on the two new chains. Learn how to add new account!
Switch Chain Instantly
Version 1.8.0 opens a new doorway to the multichain with its seamless 'Chain Switch' function.
Users now can easily switch back and forth between various chains.
It may sound ordinary at first, but the feature only becomes magical when applied to actual use cases.
For instance, with professional traders using iOS, just trading on Uniswap over Safari is already painful. It takes thousands of steps to connect, not to mention switching between supported chains.
This time, it's all solved.
KEYRING PRO users just need to open Uniswap on Safari, choose 'Wallet Connect' with KEYRING PRO, tap 'Connect' and that's it.
Please find a demo video below.
Performance Enhanced
By adopting the latest Wallet Connect algorithm, KEYRING PRO now takes less time to initiate a connection.
It might seem like the connection speed is just improved by a fraction of a second, but in fact, the established connection to most Dapps will be faster and more stable with this update.
Ver. 1.8.0 will eliminate all lagging cases in order excecuting process.
KEYRING SWAP
After studying the case of Uniswap, we have modified KEYRING SWAP to match the new standard.
In short, switching chain on the app will be similar to Uniswap.
This new format of KEYRING SWAP will match the version 1.8.0 of KEYRING PRO perfectly, which reduces the margin of error to almost zero.