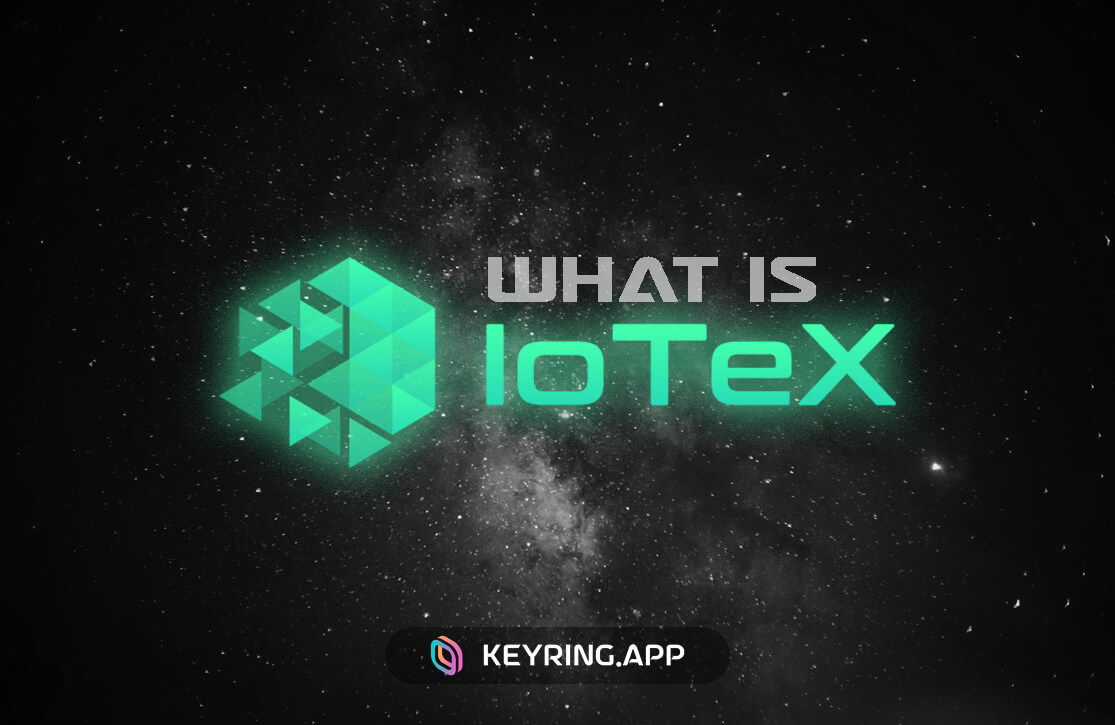 What is IoTeX?
IoTeX is a decentralized, EVM-compatible Blockchain that built separately from Ethereum forks.
Basically, it is not governed or operated by any single entity.
The platform aims to bring Blockchain technology into the IoT space which allows users to control smart devices via Dapps and such applications.
This network operates on a Roll-DPoS concensus mechanism at the rate of 5-second blocks and instant finality, which is pretty fast in comparison to some other networks.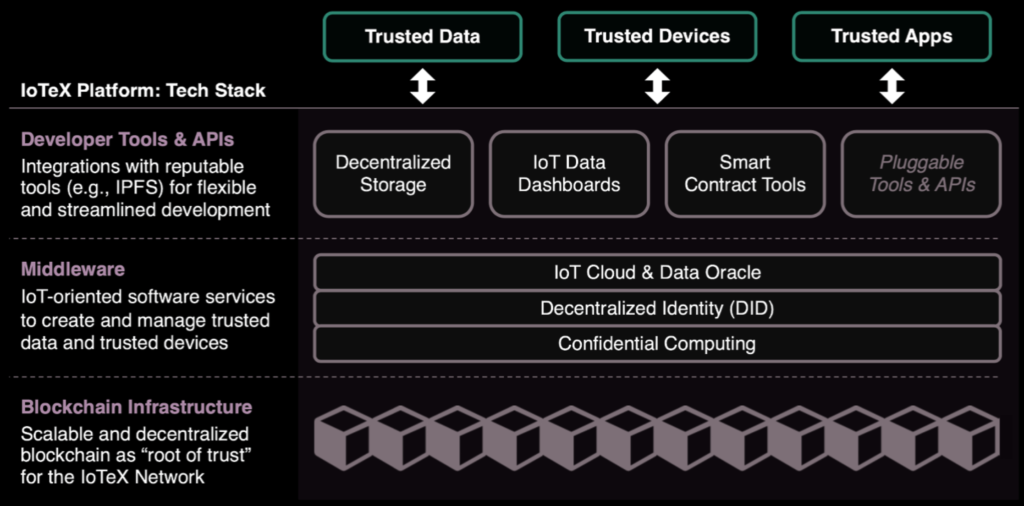 >> What is ROSE Crypto <<
It lays on a complex modular architecture as Blockchain layers that tends to establish a hub for decentralized IoT data and compatible devices.
Blockchain: Roll-DPoS consensus, EVM-compatible with more than 60 delegators.
Decentralized Identity (DID): a framework that allows users/devices to own their data, identity, and credentials.
Real World Data Oracles: convert real world data to on-chain data.
Secure Hardware: tamper-proof devices integrated in

IoTeX Trusted Execution Environment (TEE).
The chain is a fully open-source environment, where developers can build anything similarly to Ethereum chain.
Solidity-based smart contracts and Ethereum toolchain are fully supported.
Within the network, both humans and devices will be able to send payments, access smart contracts, or even charge for services.
In fact, devices that match service level agreements (SLAs) will be equipped with wallets (similar to human), which allow automated payment executions, data transfers, and even more based on pre-programmed smart contracts.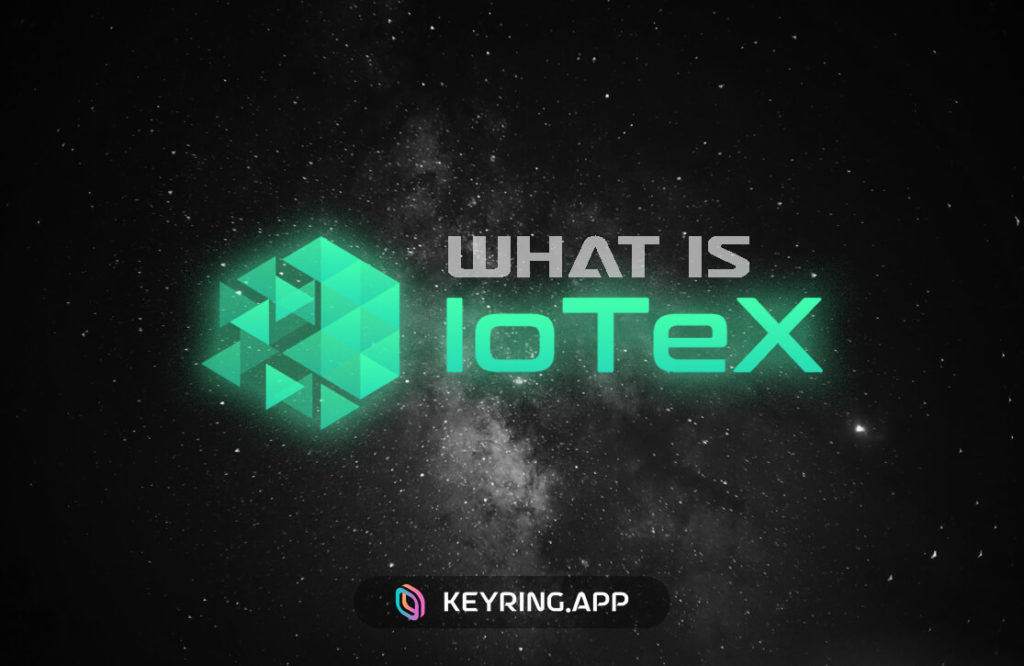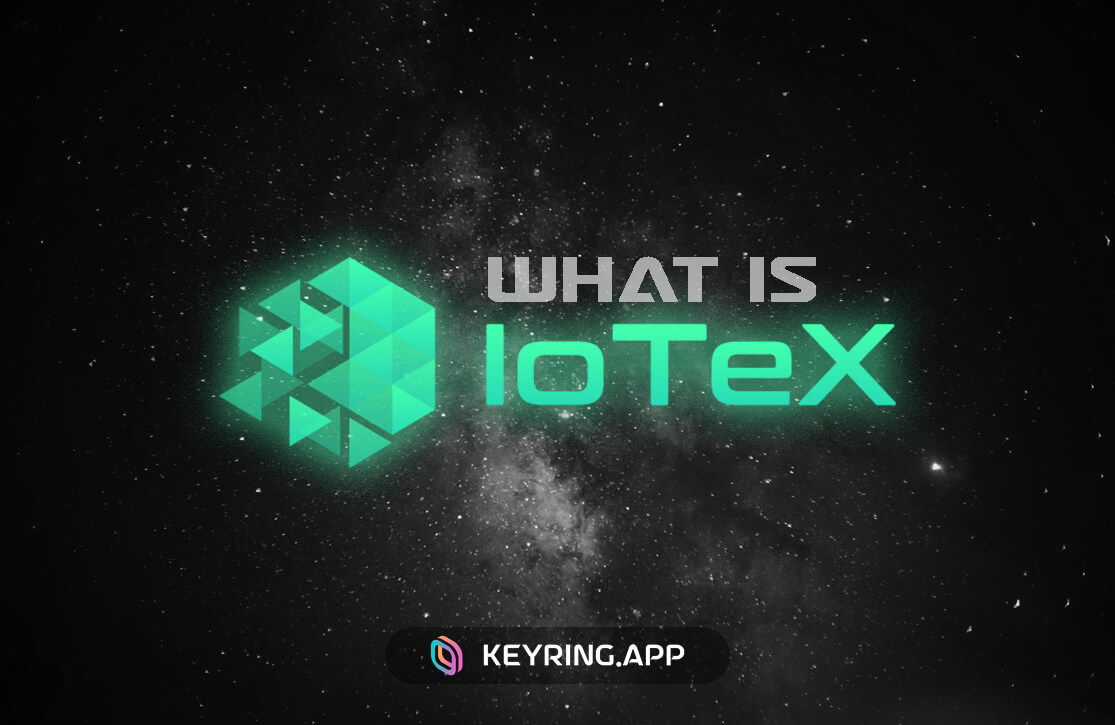 What is IoTeX Coin – IOTX Crypto
IOTX token plays an important role in the IoTeX ecosystem as the native token.
It secures the network and distributes resources properly via EVM to avoid unexpected network congestion.
Participants need IOTX to pay for gas fee in every transaction.
In June 2020, the mainnet 'Machina' was introduced, which enables IOTX native staking.
It fortifies the gorvenance role of IOTX, yet confirms IOTX position as a dynamic incentive.
Users pay for DApps/services and stake/vote for Delegates with IOTX
Developers power their devices/DApps and incentives via IOTX
Delegates stake IOTX in order to be eligible to produce blocks
Service Providers offer services to devices/DApps, paid in IOTX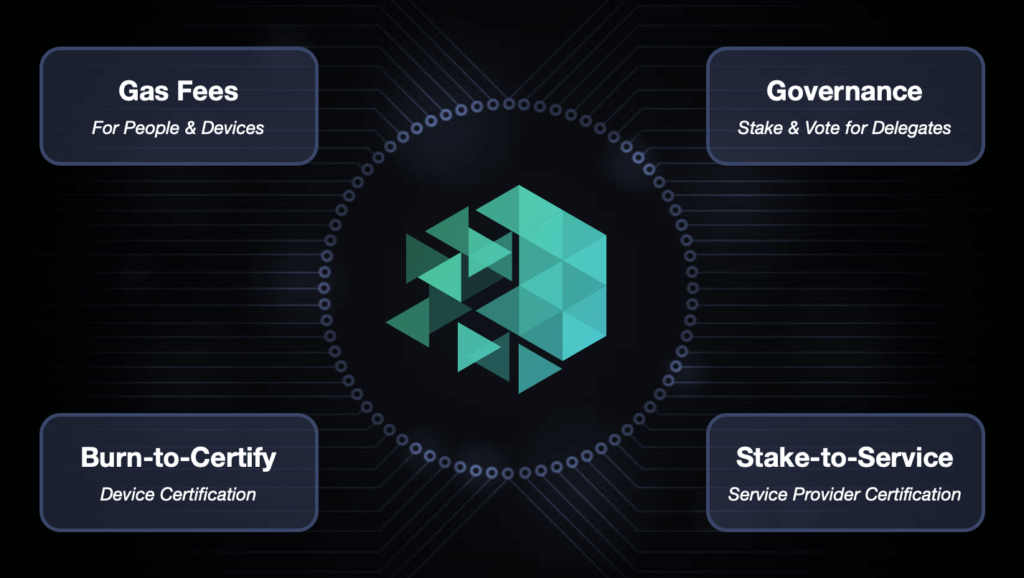 Iotex RPC
Mainnet RPC
Chain ID:

4689

Network Name:

IoTeX

Mainnet
Network RPC URL: https://babel-api.mainnet.iotex.io
Currency Symbol:

IOTX

Block Explorer URL: https://iotexscan.io/
Testnet RPC
Chain ID:

4690

Network Name: 

IoTeX

Testnet
Network RPC URL: https://babel-api.testnet.iotex.io
Currency Symbol:

IOTX

Block Explorer URL: https://testnet.iotexscan.io/
>> Polygon Wallets <<
>> What is Matic Faucet? Mumbai RPC <<
>> What is Metis RPC <<
>> What is Rinkeby Etherscan <<
>> What is Avalanche Subnet <<
>> What is Binance Smart Chain Faucet <<
Add

 RPC to KEYRING PRO
Create a multichain account
Add RPC
On home screen, tap 'Menu' icon
Choose 'Manage Chains'
Tap on the '+' icon
Insert RPC parameters, please refer to the RPC section above.
Tap 'Add'
On the home screen, choose an address you want to use on the newly added chain, or you can create a new account
Choose 'Use this address with other chains'
Choose the newly added chain
Tap 'Create'
IoTeX IDO Price
Its IDO was launched on February 15, 2018.
The IDO price was $0.007 / IOTX
>> Swap TREK Crypto <<
>> zkSync Airdrop <<
>> $STG Crypto <<
Project Backer
The project successfully raised 14 million from different popular venture capitals (VCs) as HashKey, Kenetic, AU21, etc.
Tokenomics
Max Supply: 10,000,000,000 IOTX
Total Supply (after Burn-Drop): 8,800,000,000 Billion IOTX
Private Sale: 24% supply,

private sale tokens have been fully distributed in 2018-2020.

Ecosytem: 18% supply,

the ecosystem fund has been distributed to

Burn-Drop

(10% supply) as well as the

Halo Grants Program

(8% supply). Ecosystem tokens are unlocked progressively over the course of 3 years after the issuance date.

Foundation: 25% supply,

unlocked gradually over the course of 3 years after the issuance date.

Team: 15% supply, t

eam tokens are in the vesting period of 4 years after the start date with a 6-month cliff. The first distribution occurred in February 2019.

Roll-DPoS Mining Rewards: 12% supply, mining rewards
Community Reward Programs: 6% supply,

unlocked gradually over the course of 3 years after the issuance date.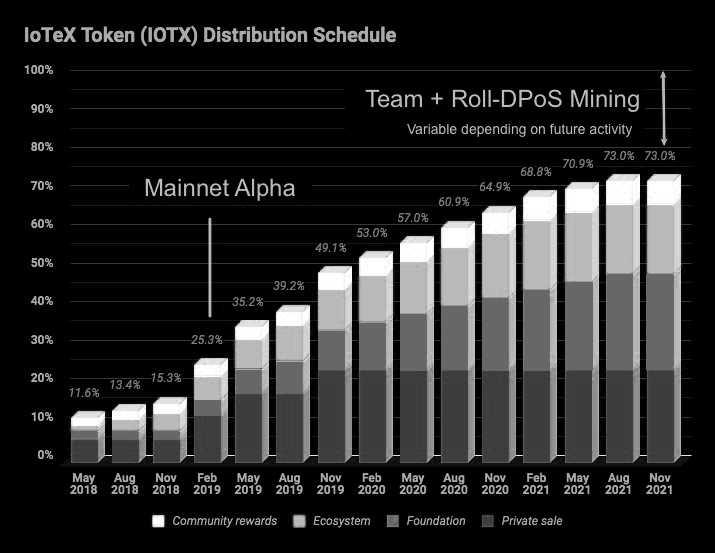 IoTeX Price – Where to buy IOTX Crypto
Please find IOTX price and supported exchanges below.
Ecosystem
Since the launch of IoTeXPad, the number of Dapps on IoTeX is growing faster than ever.
At the time of this article, IoTeX has gathered more than 168 Dapps in total.
Some notable projects can be found below.
ioPay: a wallet of the IoTeX Network and gateway to IoTeX DApps and services
Cyclone Protocol: a privacy-preserving token/transaction obfuscation tool with liquidity mining
MintToken: token minting tool that allows anyone to create their own XRC20 & XRC721 tokens
HealthNet: HIPAA-compliant platform for trusted and transparent medical supply chains
Hyperaware: DApp for governing connected devices/data based on their physical location
Beancount: double-entry accounting tool
Travel Cat: an online game where players can explore a dynamic digital world and collect NFTs
Vitality (VITA): a decentralized token for community incentives and extra staking rewards
KEYRING PRO –  IoTeX Wallet
KEYRING PRO is a multichain wallet facilitating the advanced Wallet Connect infrastructure.
This allows users to sign in and approve transaction from anywhere, on any browsers, across different devices with one trusted device.
It ensures the highest security and administration as authorization will come from one place.
The app is compatible with NFC hardwares.
It simply means users can export their accounts to an NFC Keycard, then use the card to authorize transactions as a hardware wallet (cold wallet).
Buy Crypto is another cool feature that allows users to purchase crypto directly to their wallet with a credit card.
In term of trading, KEYRING SWAP is part of the KEYRING PRO ecosystem.
It operates as a DEX aggregator which sorts out the best exchange rate from different DEXs.
This maximizes user's profit in every trading session.
KEYRING SWAP is now supporting Ethereum, Polygon, Optimism, Arbitrum, Binance Smart Chain, and Avalanche.
>> What is Avalanche Subnet <<
>> 03 Things you should know about Bitcoin Rejoin <<
>> Crypto Rich Deluxe Trading Cards <<