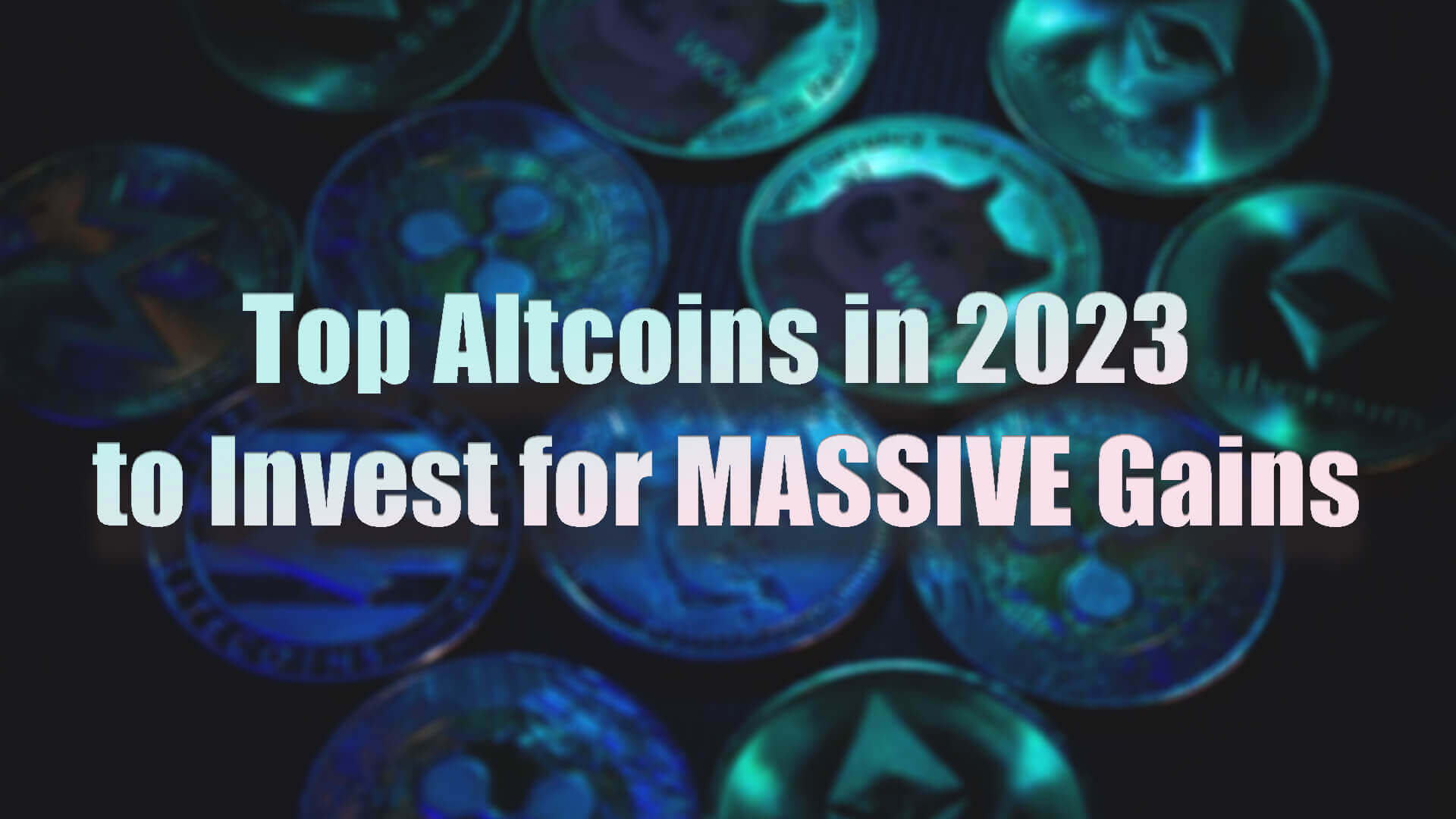 Top Altcoins 2023 with Potential for Massive Gains
Quick question before we start: "Have you ever invested in crypto only to think 'What do I do next'"?
Crypto investing is easy. Taking profits is the hard part!
Once you start investing in crypto and see the volatility, you will quickly start wondering when you should actually cash out.
And the problem is, if you're not a seasoned investor, your emotions will lead you to over-analyzing and you end up consuming a lot of information to make a decision on what to invest.
Figuring out what are the best coins to invest in before you jump into the crypto rally is an essential part.
This article will guide you to find out the best altcoins to invest in 2023, with a categorized system that removes the guesswork and keeps things simple.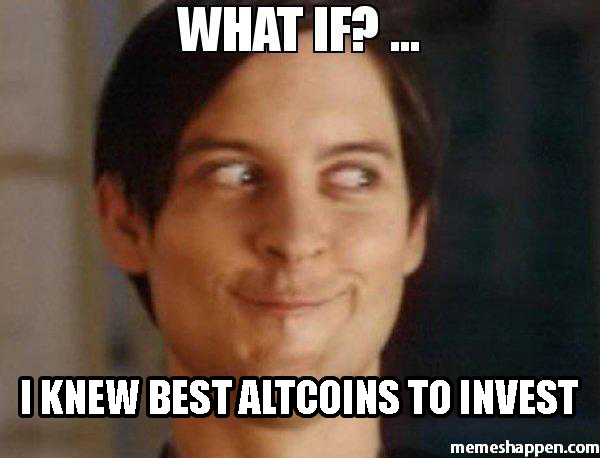 As crypto enthusiasts, we are drawn to the what-is-money rabbit hole and a successful descent is necessary if we want to make sure our belief in crypto is valid.
During a couple of weeks, we have seen a bullish on Bitcoin with NFTs, BRC-20 Tokens, and a stablecoin. But altcoins should be put into the circle since smart investors wouldn't want to skip any opportunities for epic gains of their pocket.
Here are the crypto sectors for the next bull run. This is an article you cannot afford to miss!
Different Categories of Best Altcoins to Invest in 2023 Before the Next Bull Market Begins
Solana-Killers are enlisted as the best altcoins to invest in 2023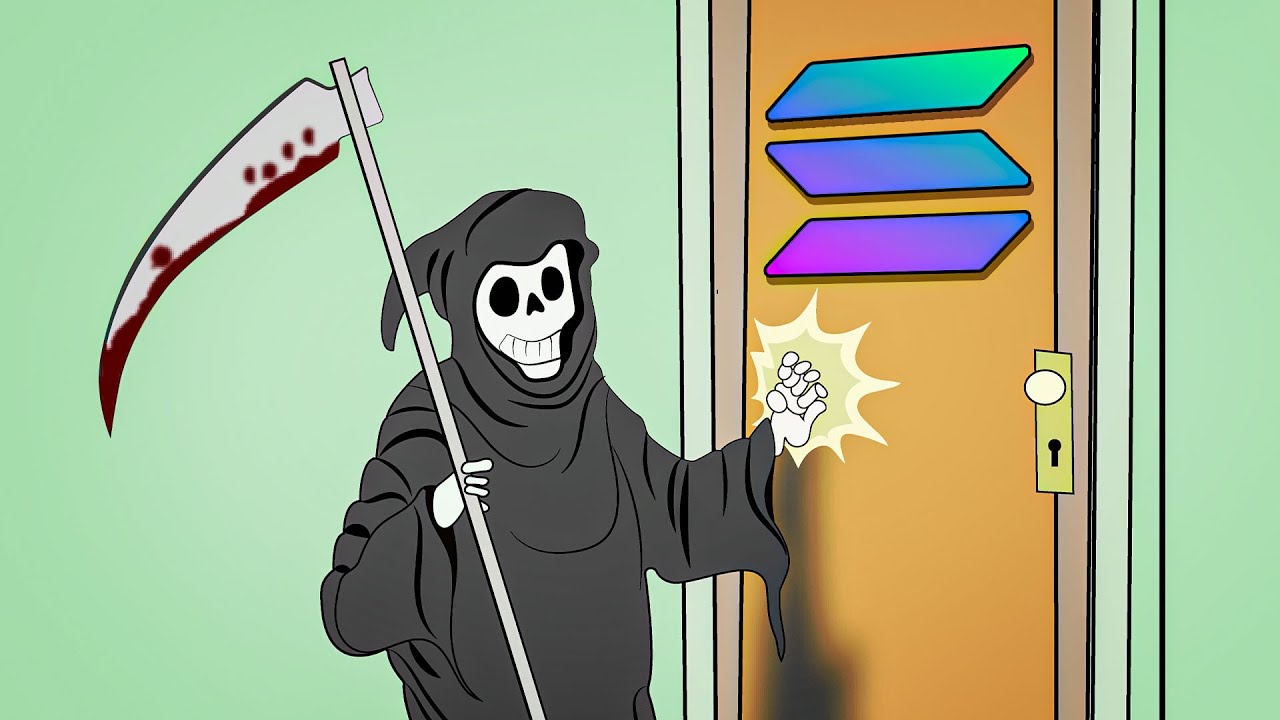 This includes cryptocurrencies like Near Protocol, Aptos, and Sui Network.
This category also includes Solana itself, assuming it doesn't completely get wrecked by all the selling from the FTX bankruptcy estate.
Why do you need to watch the Solana-Killers?
It is because it's clear that Ethereum won't be killed. As such, there is likely going to be a lot of focus on the alternative Layer Ones that are competing more directly with Solana, giving it the third after Ethereum in adoption.
The main reason why these are among the best altcoins to invest in 2023 is that if they succeed against Solana, they could gain significant popularity in the modern crypto portfolio.
The second category of best altcoins to invest in 2023 is Layer Twos on Ethereum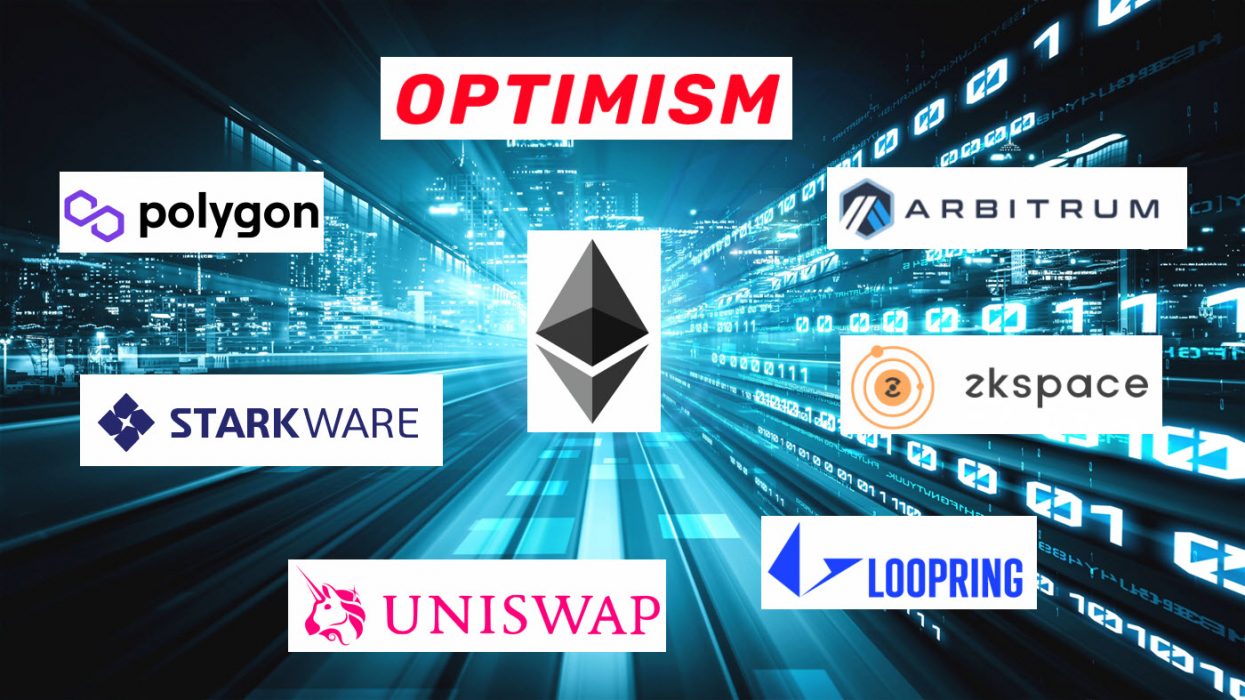 This category includes projects like Arbitrum, Optimism, zkSync Era, and sidechains like Polygon, and ImmutableX.
Note that more Layer-Two could emerge in the coming months or years. And eventually, they are likely to be issued tokens too.
The reason why they are categorized in the list of best altcoins to invest in 2023 is that they are direct competitors to all the alternative Layer-Ones.
For context, L2s are very fast and very cheap. And this has been the primary value proposition of all the so-called Ethereum-killers.
Not only do Layer Twos provide similar speed and transaction costs, but they also inherit the security of the Ethereum blockchain.
It should come as no surprise that Layer Two ecosystems have been growing despite the crypto bear market, and recently processing more transactions than Ethereum itself.
But the caveat is there are plenty of L2 projects but it is not entirely clear which ones will come out on top; not to mention, these L2s will compete the market cap amongst each other, meaning that they would not pump as much as you expect.
Decentralized Storage Begs the Question "Which Categories Have Less Competition Among the Best Altcoins to Invest in 2023?"
This includes Filecoin, Arweave, and Akash Network.
It also includes some Solana-Killers since they've developed on-chain storage solutions.
Why do you need to watch these decentralized storage cryptos?
As far as we've all known, on-chain data created by dApps on L1 or L2 will need to be stored somewhere. Many L1s and L2s have stored on-chain data on centralized clouds, reducing decentralization.
Although decentralized storage is more expensive, and L1s and L2s could almost develop their own decentralized storage solutions, the demand for storing data in crypto is only going to increase.
DeFi Joins the List of Best Altcoins to Invest in 2023
This category includes borrowing and lending protocols like Ave, decentralized exchanges like Uniswap, and liquid staking protocols like Lido Finance.
The reasons why you need to list these cryptocurrencies in the best altcoins to invest in 2023 are:
They are going to replace the institutions which offer services in the traditional financial system
As regulation continues to improve, DeFi protocols could easily rival megabanks
Besides, DeFi is the only thing in crypto (along with BTC and ETH) that generates lots of fee revenue. And the governance tokens of these DeFi protocols will likely capture some of the values in the future.
The best Altcoins to Invest in 2023 Also Include Interoperability Tokens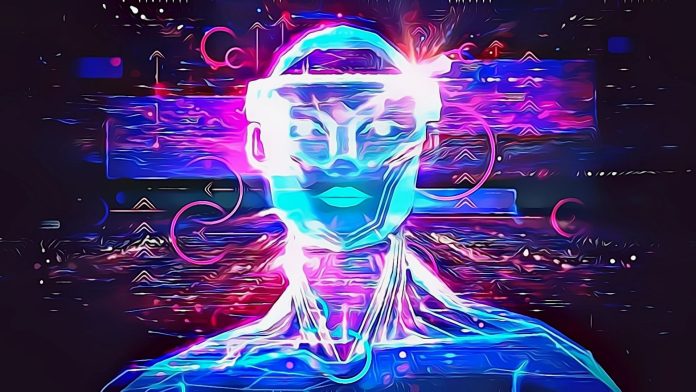 This includes cryptocurrencies like Cosmos, Osmosis, Evmos, Axelar, etc.
It's very unlikely that a single Layer One and Layer Two can sustain, adapt, and scale.
We all know the fact that dApps won't stay on a single chain, meaning users and developers will need easy ways to move assets between chains.
Oracles like Chainlink would also be involved as one of the best altcoins to invest in 2023 because they essentially provide interoperability with the outside world when it comes to pricing data.
Other Best Altcoins to Invest in 2023
We shouldn't leave DeSo – a decentralized social media – out of the list.
DeSo is the first Layer-1 blockchain built on the ground up of decentralized social media and scale storage-heavy apps to billions of users.
We would also include gaming projects like Axie Infinity, and metaverse projects like Decentraland.
Final Thoughts
The crypto market has been pumping since the start of this year, almost all the price sections have come from BTC, ETH, and a handful of meme coins.
Although most altcoins have been lower lows, and it's like that most of them won't survive until the next bull run.
However, the ones that do will likely make new all-time highs, 100X moves, or more.
This article has clearly summarized different categories of best altcoins to invest in 2023 that need to be on your radar.
Disclaimer
: Any information written in this article does not constitute investment advice. Keyring.app does not, and will not endorse any information on any company or individual on this page. Readers are encouraged to make their own research and make any actions based on their own findings and not from any content written in this article. Keyring.app is and will not be responsible for any damage or loss caused directly or indirectly by the use of any content, product, or service mentioned in this article.