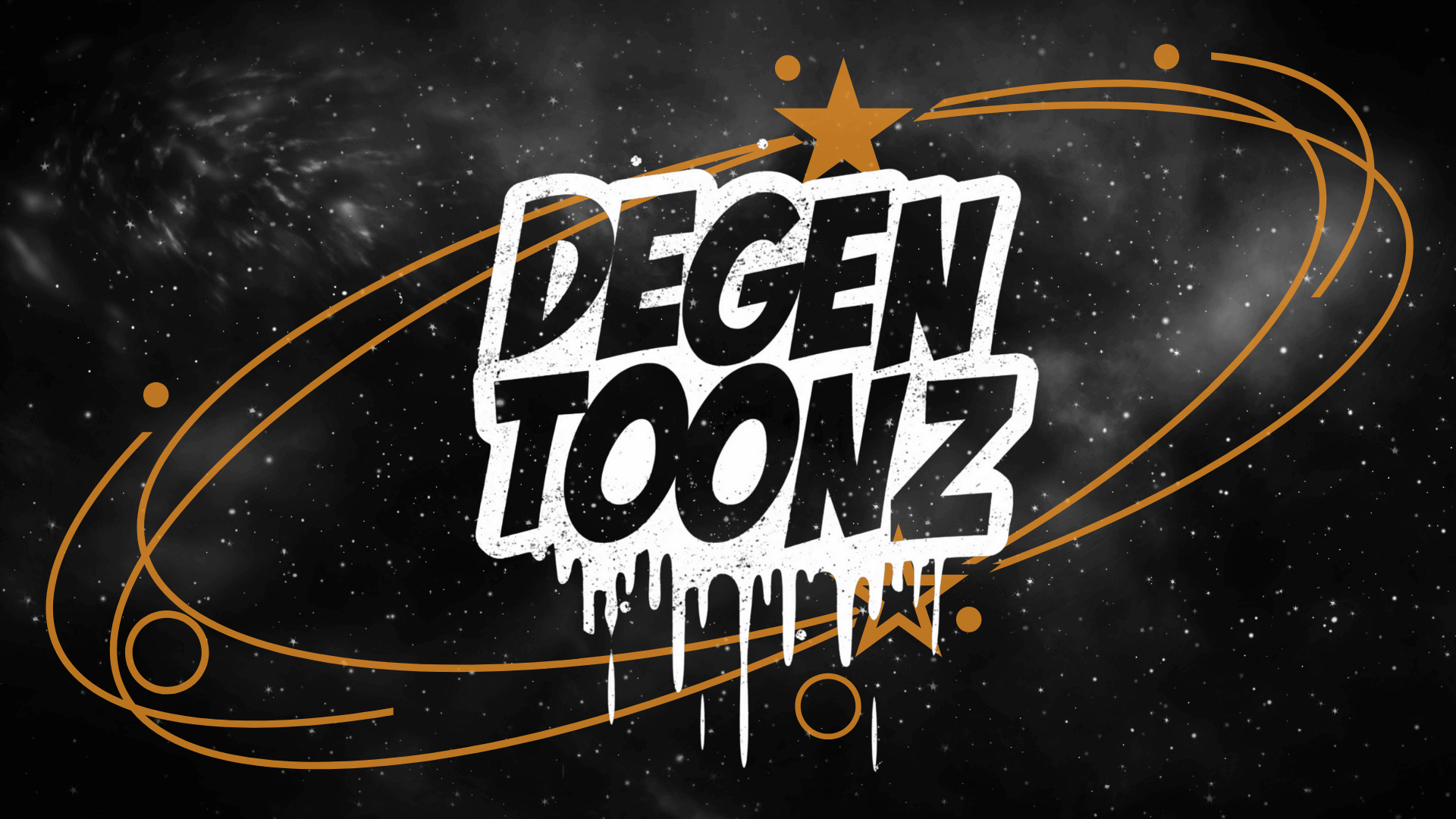 Crypto is a complex, yet dynamic and interesting industry. 
We all believe that bitcoin, L1 and L2 solutions, decentralized apps, and other innovative non-fungible projects have and will continue to make the world a better place. 
Even though the crypto bear market has shaken out a lot of NFT projects, there are still big names that have survived and have been flying just under the radar.
Degen Toonz is an NFT project that is worth taking a look at.
What is Degen Toonz?
(video credit: Degen Toonz)
First impression: it is all about cats. Colorful retro-style cats, with a variety of outfits and accessories. 
In other words, it's a PFP collection that mainly follows the layout set by Bored Ape Yacht Club in 2021.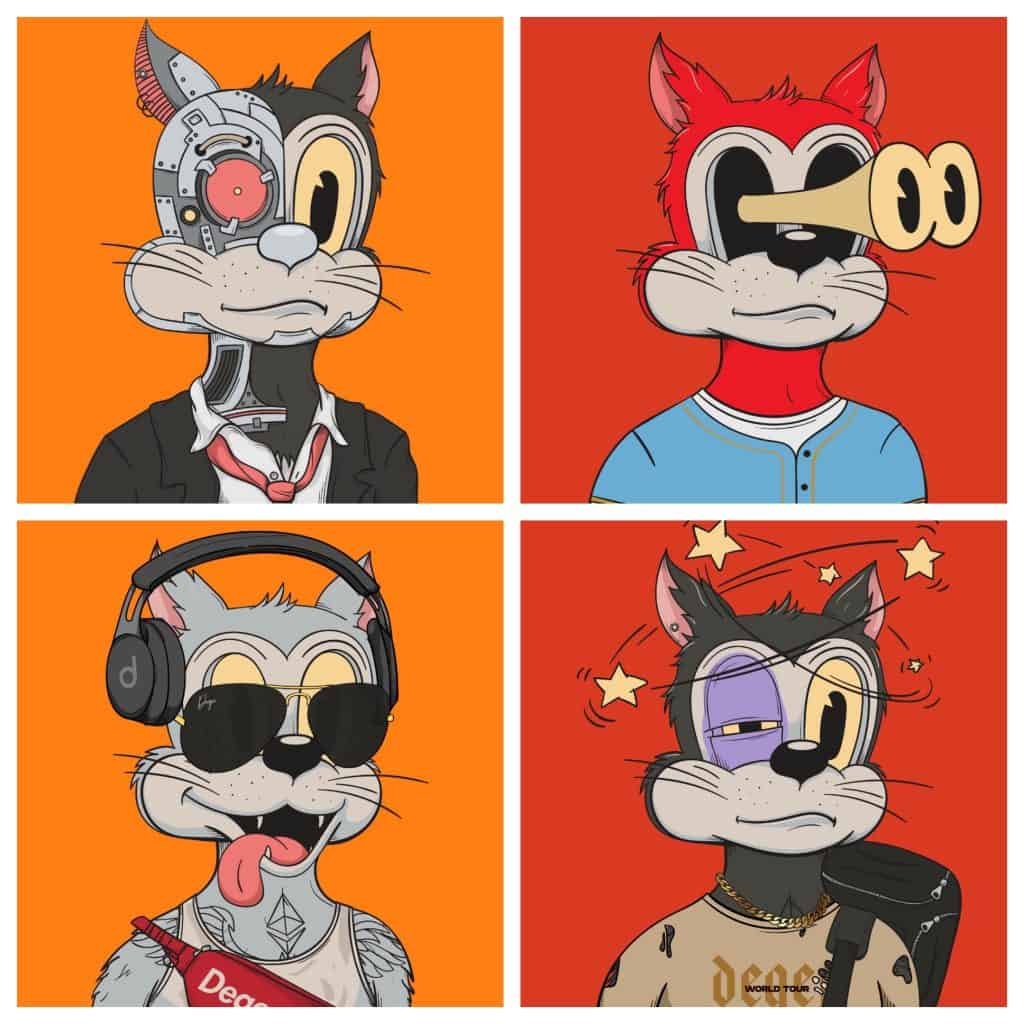 OpenSea collection has currently listed 8,888 items, expectedly, rarer items are more valuable.
Degen Toonz has also developed several sub-collections, significantly Detonated Toonz, GM/GN Industries, and Minter Reward Cards.
Detonated Toonz: can be created by using dynamite on an OG Degen Toonz. 

GM/GN Industries: original holders of Degen Toonz can claim Tier 1's TNT 
Minted Reward Cards: the key to all upcoming curated rewards for the community
The Founders
Degen Toonz was founded on the blockchain in February 2022 by Bader Asad and Prince Lail.
Both founders are dream-chasers, with Asad has spent most of his time building his own fashion brand and learning about blockchain, while Prince was a fashion designer for a lot of global A-list celebrities.
"One day, we kind of had this crazy idea of creating an NFT project"
Degen Toonz has officially become their greatest accomplishment since its launch in 2022. The collection has surpassed hundreds of millions of social engagements and over 100K social media mentions per month. What a success! 
https://twitter.com/DegenToonz/status/1496636692358483969?ref_src=twsrc%5Etfw%7Ctwcamp%5Etweetembed%7Ctwterm%5E1496636692358483969%7Ctwgr%5E2b4c0695d084733c089007b886e6a6c829d413ec%7Ctwcon%5Es1_&ref_url=https%3A%2F%2Fhypemoon.com%2F2022%2F8%2Fdegen-toonz-on-bear-market
The IP Rights
NFT owners have IP rights to any NFTs they own in the Degen Toonz ecosystem.
For any IP endeavors, users can still use the trademarked logo token in its entirety. 
The Collabs
Degen Toonz aims to expand its international collector base and strengthen the community through strategic partnerships throughout many areas. 
Bored N Hungry 

Ledger

Warner Records

Little Red Book 
https://twitter.com/DegenToonz/status/1540165566815768576?ref_src=twsrc%5Etfw%7Ctwcamp%5Etweetembed%7Ctwterm%5E1540165566815768576%7Ctwgr%5E2b4c0695d084733c089007b886e6a6c829d413ec%7Ctwcon%5Es1_&ref_url=https%3A%2F%2Fhypemoon.com%2F2022%2F8%2Fdegen-toonz-on-bear-market
The Roadmap
Starting in Q1 of 2022, the brand has proved its immediate success right at its first move in Ethereum.
Then, minting rewards, major collaborations, and exclusive collections have boosted its popularity and indicated its potential in the digital space.
The brand's extension never stops. 
What has Degen Toonz developed?
The first step was the airdrops of dynamite.
Dynamite is like the token in the Toonz ecosystem. It is used to detonate and mutate the original Toonz.

Why detonates OG Toonz with Dynamite?
When detonating one of your OG Toonz with dynamite, it does not harm or change the OG Toonz; instead, it creates an entirely new NFT asset. 
This new NFT will be branded under the Detonated Toonz Collection. 
Stacking is also required. You can combine 3 dynamites to have a more powerful, radioactive version of NFT. 
1 Dynamite = Tier 1 Detonated Toon

3 Dynamites = Tier 2 Detonated Toon 
Check if your purchased Toon on a secondary marketplace is in what kind of dynamite status by going to the website, connecting your wallet, then clicking 'Verify Claim'.
What did the Toonz cost to mint?
The original mint price of the Degen Toonz Collection was around 0.085 ETH and sold out on February 22, 2022.
How to buy Degen Toonz NFT
Even though the original Toonz collection was sold out, it is not the end for crypto enthusiasts.
Secondary marketplaces are home to the Degen Toonz collection at reasonable prices. 
Guide to buying fix-priced NFTs on Opensea
Go to Opensea.io

Navigate to the item page of the NFT you'd like to buy

Hit 'Buy Now' of "Add to Cart" if you want to buy multiple items at once
Choose 'Wallet Connect'
Connect your wallet using KEYRING PRO mobile app
Review the details of your purchase and tap 'Purchase' when ready

Confirm the purchase

Check the transaction on Etherscan 
The presale was limited to 3 Toonz per transaction/wallet. The maximum amount of Toonz a person can own in the wallet is 10.
What are some features of Degen Toonz?
Loftz
Degen Toonz has shown its ambition through the newest launch of Loftz – a feature of the project – at the end of 2022. 
This app is exclusively for owners of ERC721 tokens from DegenToonz. 
Loftz is the feel and aesthetic of the whole project.
Loftz is like a gateway where you can click on other interesting features such as podcasts, news, a marketplace, and a Spotify-linked music player.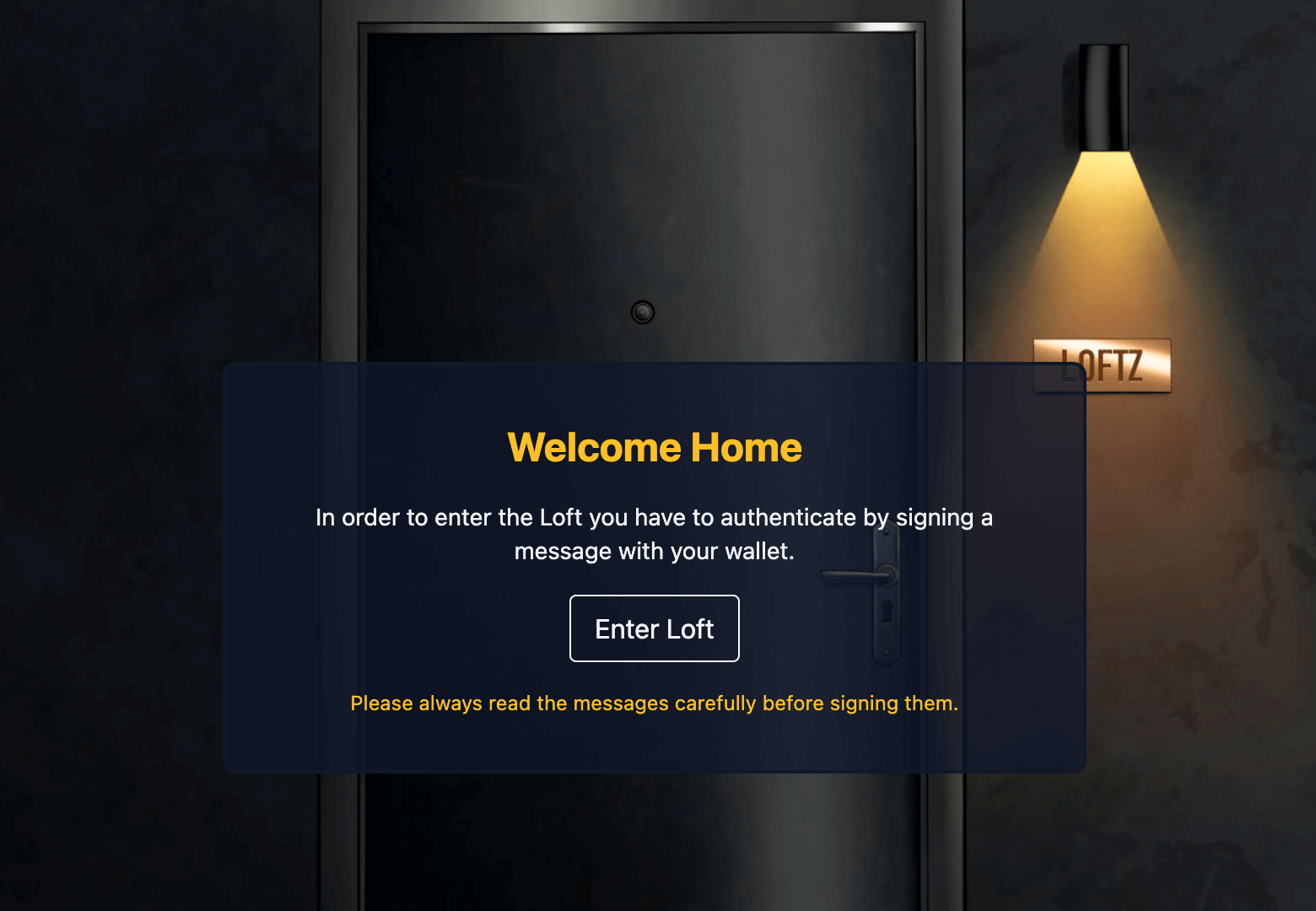 In Loftz, you can claim the project's native token – $TNZ.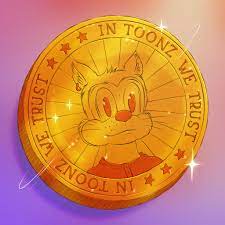 The TNZ token is currently operated within the DegenToonz website and will be taken on the chain soon.
Basically, with Loftz, you'll earn token rewards which will later be spent for stacking and other future features.
GMGN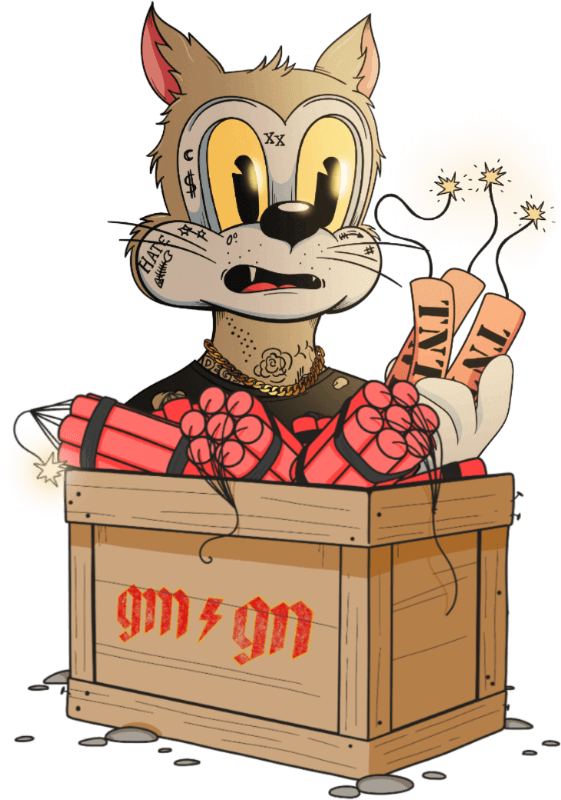 This feature was established to accomplish the whole concept of the Degen Toonz world, where the mechanics and narrative elements were well constructed.
Asai said: 
"It is definitely something that is going to be delivering long term and not only for Degen Toonz, but also for the entire space" 
GMGN is a feature where you can:
Detonate 

Claim and exchange tokens

Verify claim 
How to detonate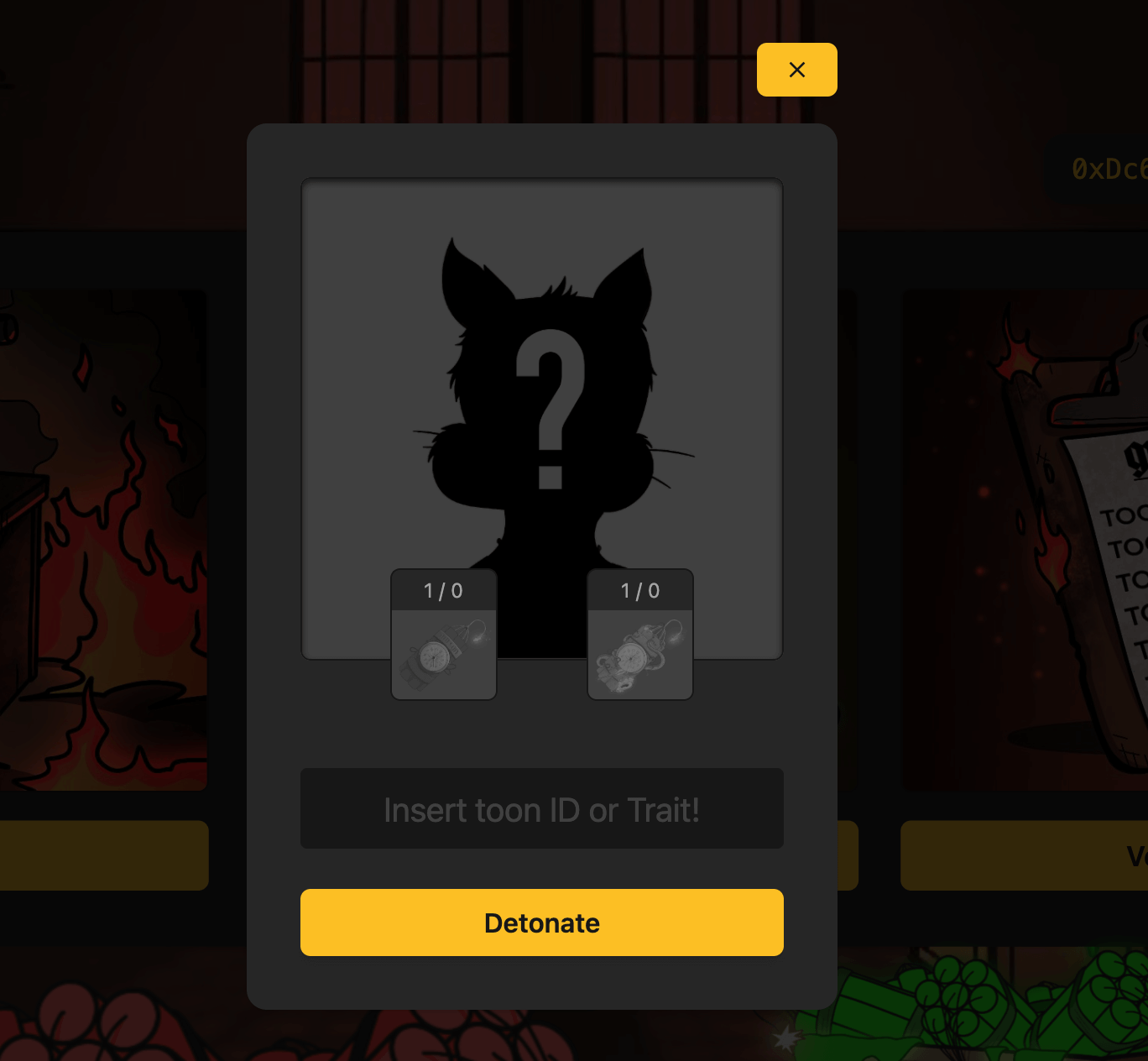 On the website,

https://gmgn.degentoonz.io/

, connect wallet.

Click on 'Detonate now!' 

Insert Toon ID or Trait of the Toon you purchased. 

Hit "Detonate"
How to Claim or Exchange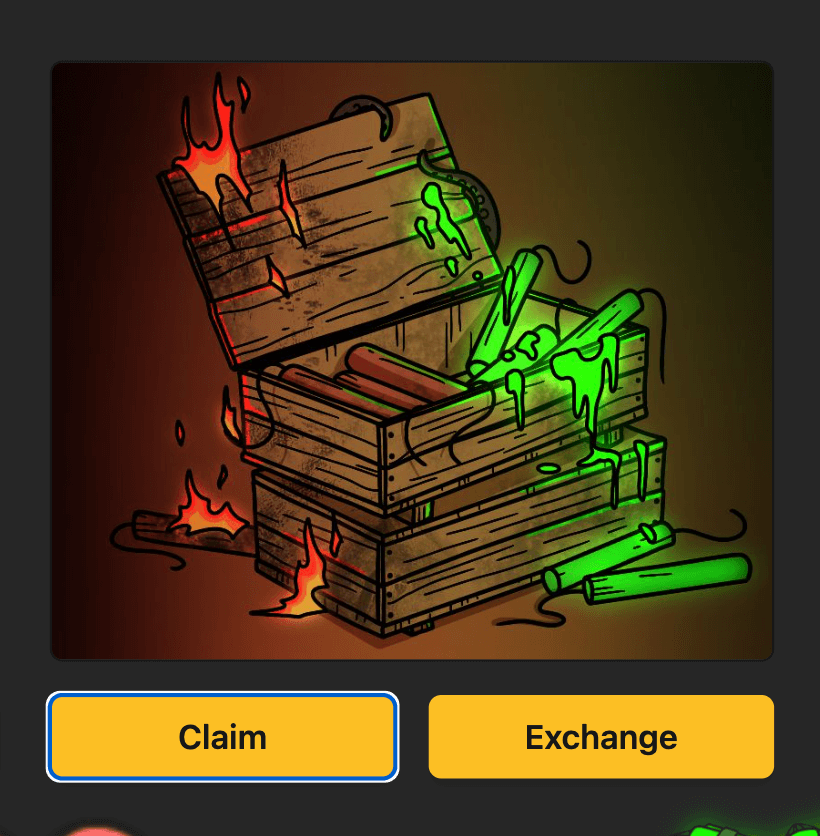 On the website,

https://gmgn.degentoonz.io/

, connect wallet.

Click on 'Claim' or 'Exchange'

Select the Toonz you owned

Tap 'Claim token' or 'Exchange' 
How to Verify Claim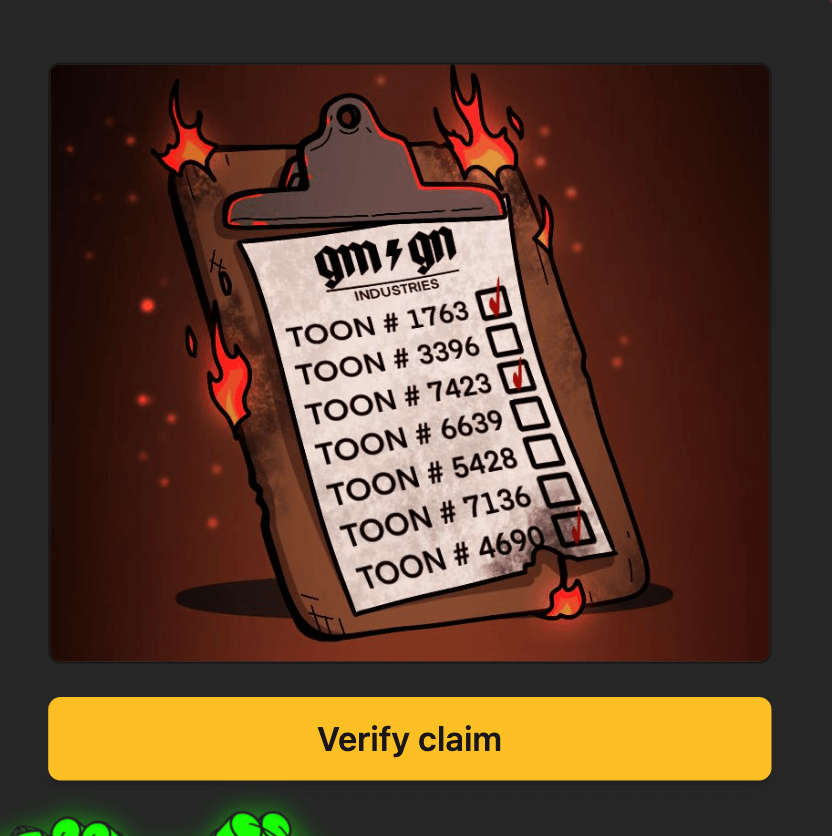 On the website,

https://gmgn.degentoonz.io/

, connect wallet.

Click on 'Verify Claim'

On the popup window, you'd see the details of the token (status, trait, radioactive level)

Insert Token ID 

Tap 'Verify Claim'
Shop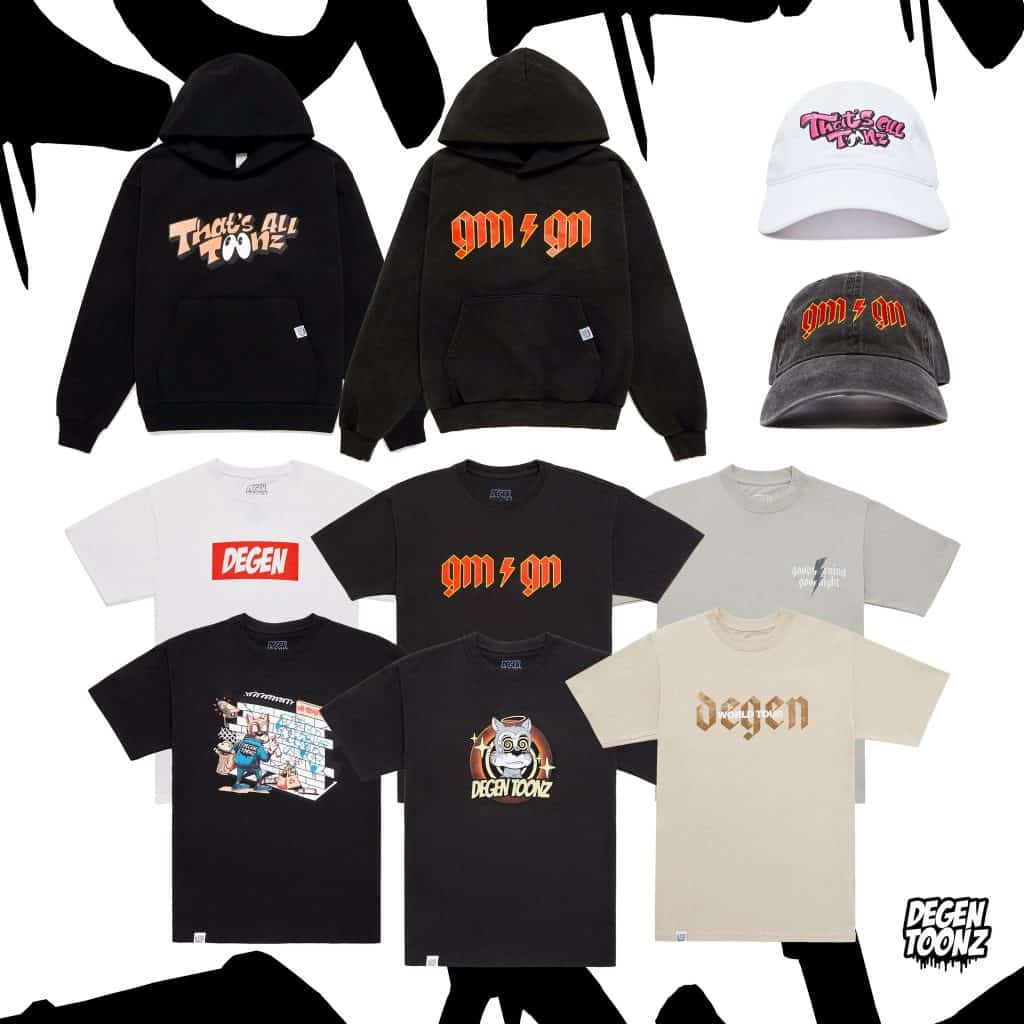 This feature pretty much gives a separate feel from the whole project.
The official website now features a shop, which was launched in July 2022. 
The collection range is limited and is updating.
Is It Worth Buying Degen Toonz NFT?
Even though the collection was arguably inspired by the unoriginal model of the Yuga Labs, Degen Toonz has still stood out among various PFP collection drops in terms of design. 
A distinct, infectiously positive character. What else we can expect?
A clear creative direction in the development of the project with Loftz and Toonz town in the plan.
Its output is well executed, with a community, a committed team, and reputable collaborations. 
Watts – Director of Marketing & Media said:
"The community, from day one, has always been so tight-knit"
Degen Toonz might look like an undervalued project. Indeed, it still has the potential to become a blue chip. Even in this bear market, it bucks the trend and is rising. 
Related Links:
Download KEYRING PRO. Purchasing Degen Toonz Collection on Opensea has never been easier!